This month we get world exclusive access to the ambitious new sci-fi narrative adventure game Star Trek: Resurgence, which is being created by former Telltale Games devs. We've been granted unprecedented access to the Dramatic Labs devs and the game itself, with our opinion-stuffed hands-on playthrough accompanied with game creator insight and loads of juicy screenshots. This is a game that clearly has been made with plenty of love and respect for the Star Trek universe, and already looks like a must play for Trekkies and gamers alike. Beam me up, Scotty!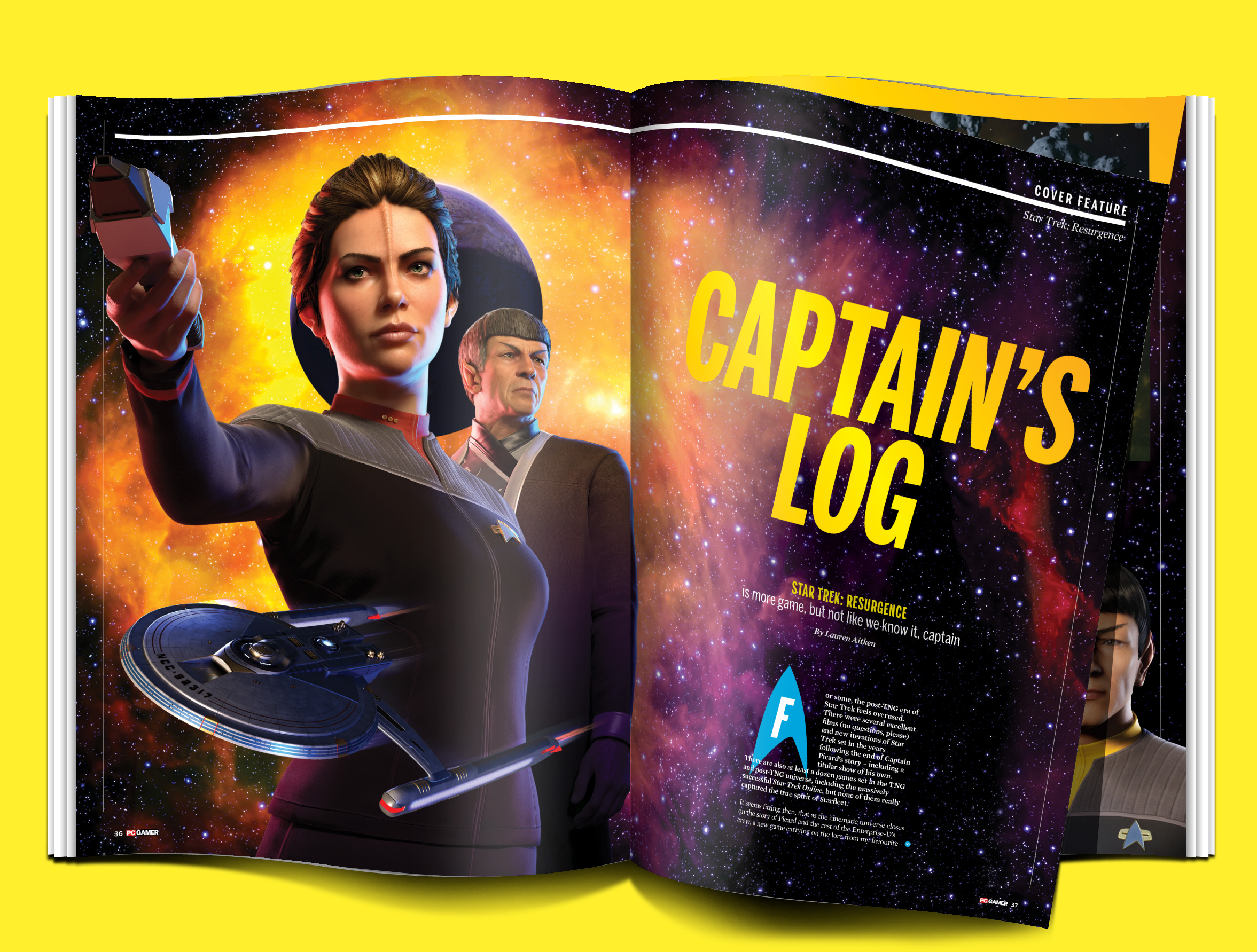 All aboard the USS Preview this month meanwhile is a host of games to get excited for, including vampire FPS slay-'em-up Redfall, behind the wheel-based survival game Pacific Drive, 4X turn-based tactical combat epic Age of Wonders 4, and the new hotness in the early access survival world, Sons of the Forest.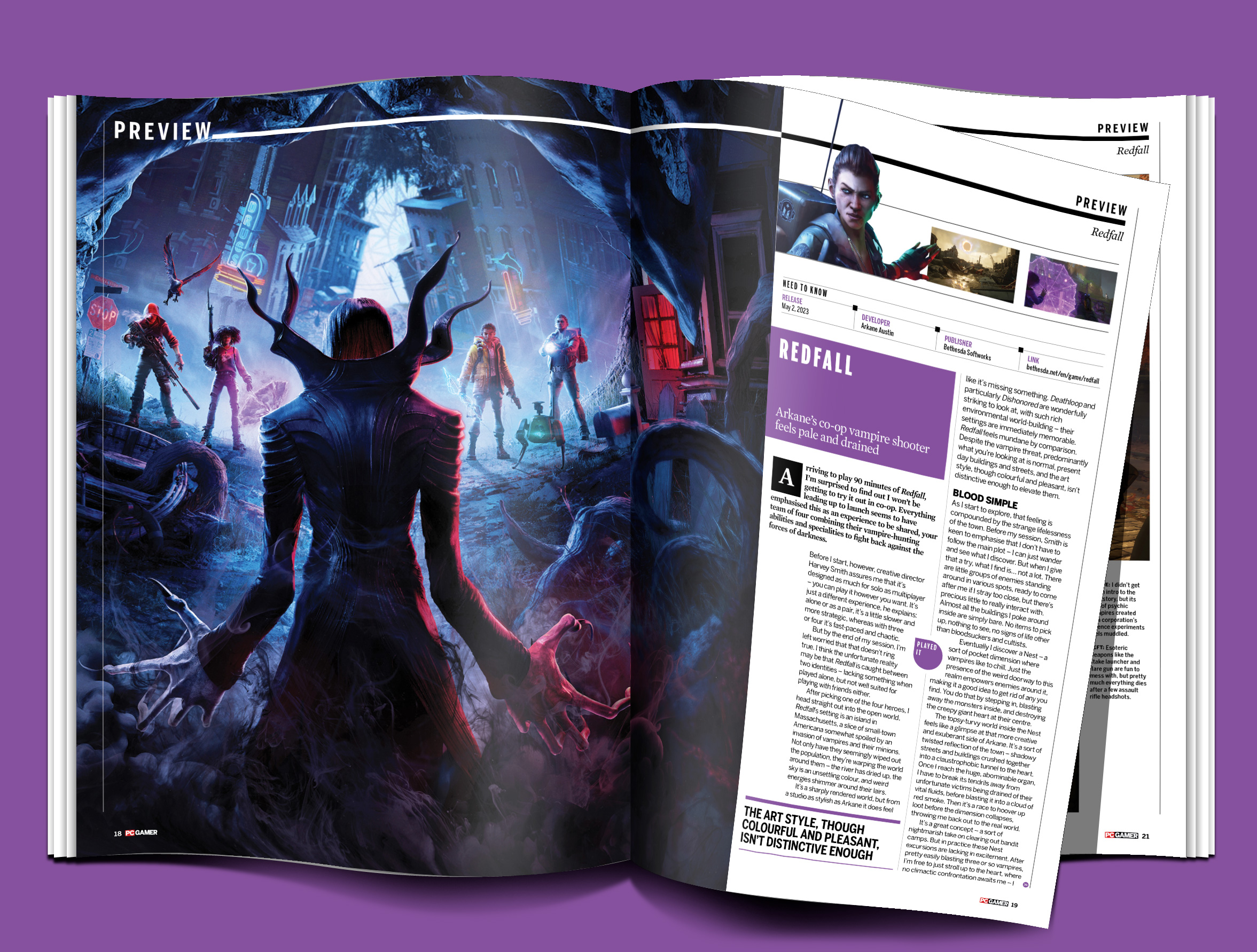 While over on the USS Review we've got full PC Gamer verdicts on Hogwarts Legacy, Atomic Heart, Company of Heroes 3, Wanted: Dead, Returnal, Like a Dragon: Ishin!, Wo Long: Fallen Dynasty, and Labyrinth of Galleria: The Moon Society. Many of these games score strongly, too, so it's a great month for discovering what to pick up next.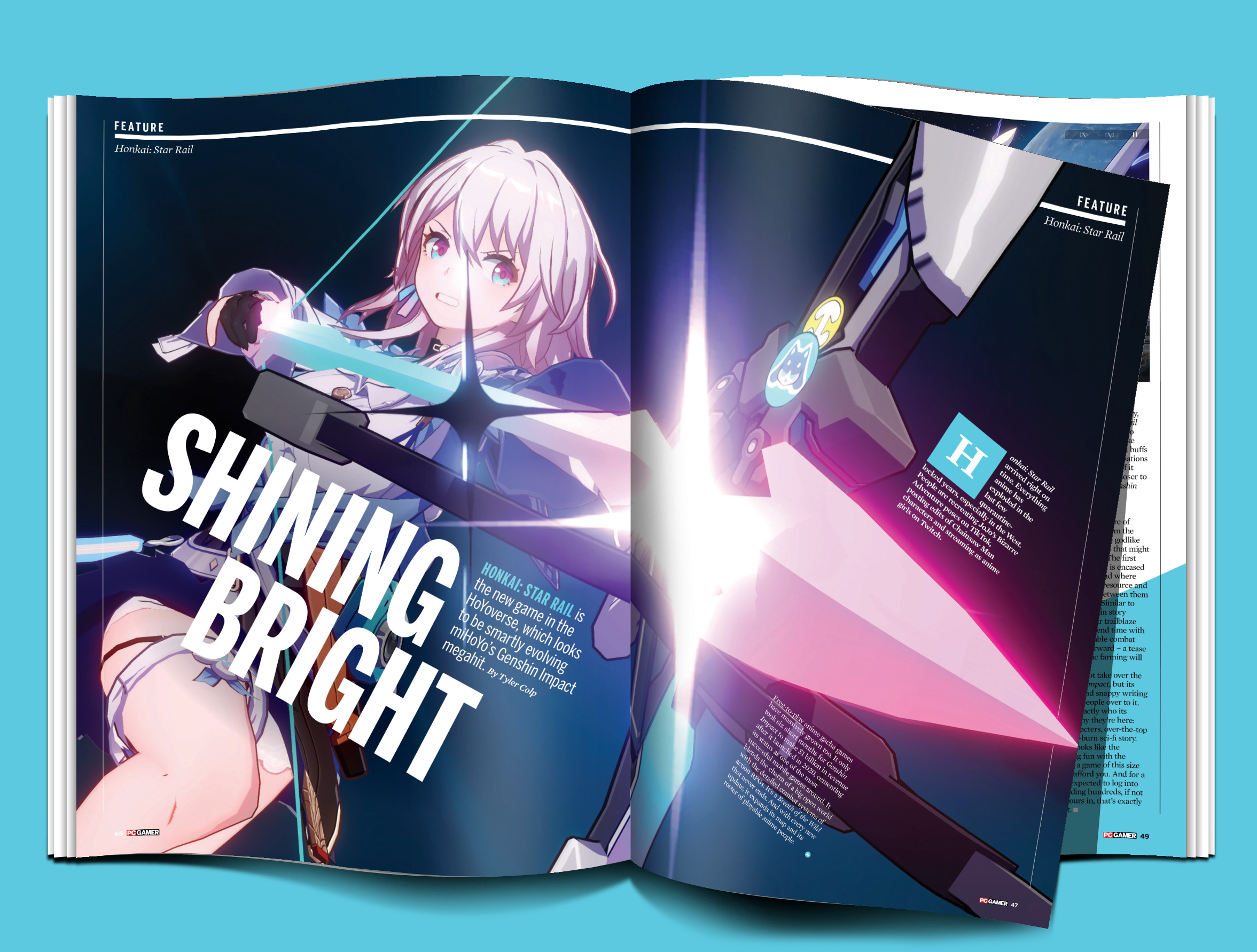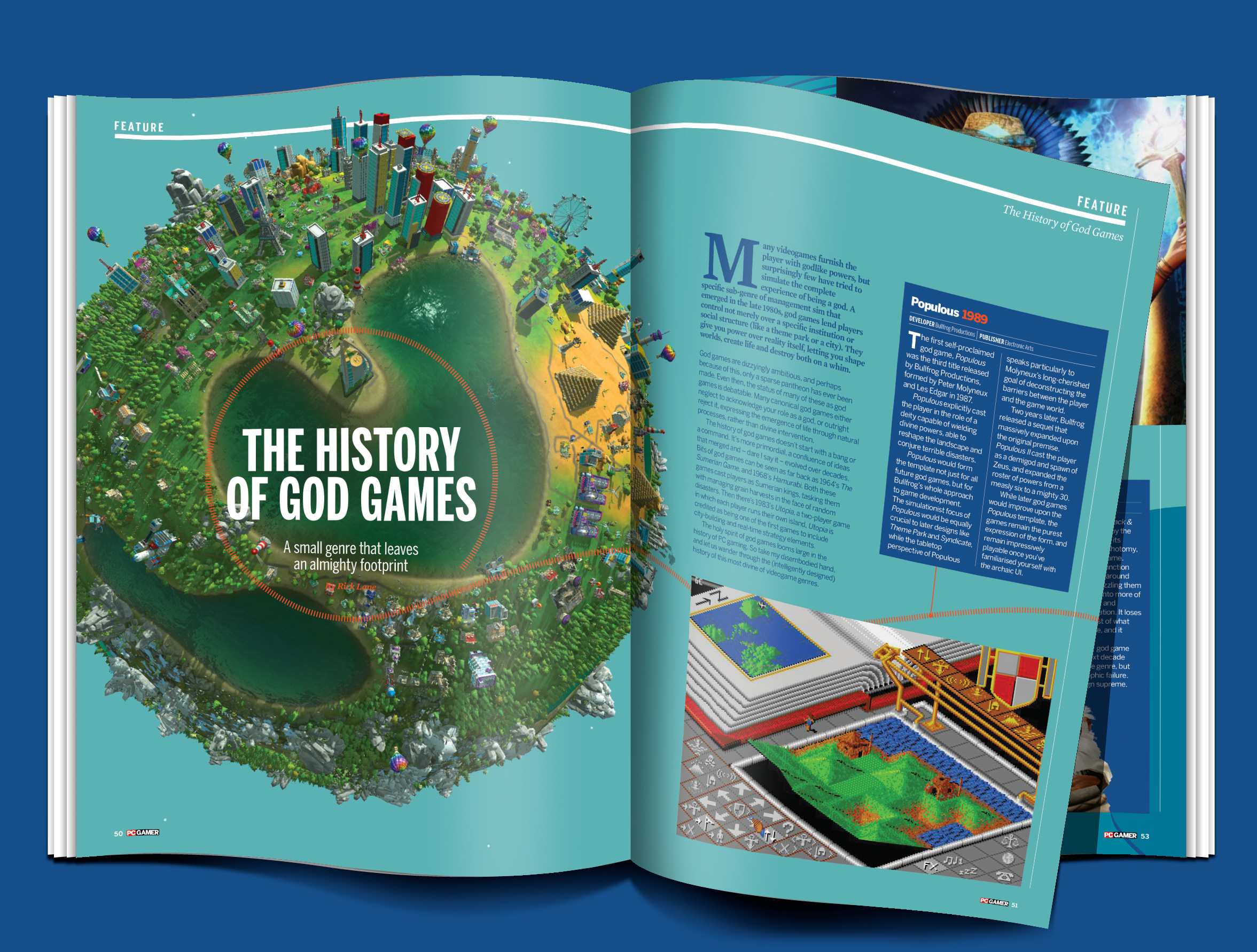 All that plus an awesome feature that charts the complete history of god games, from Populous in 1989 right up to the present day, as well an authoritative group test on Nvidia's new RTX 40-series graphics cards, a reinstall and retrospective on iconic fantasy RPG Neverwinter Nights, the next installment in our Prey by Proxy diary feature, where we attempt to survive the horror of the Talos 1 space station without any direct kills, and a cool feature on Honkai: Star Rail, the exciting new title from the Genshin Impact devs. And, that's far from all, either.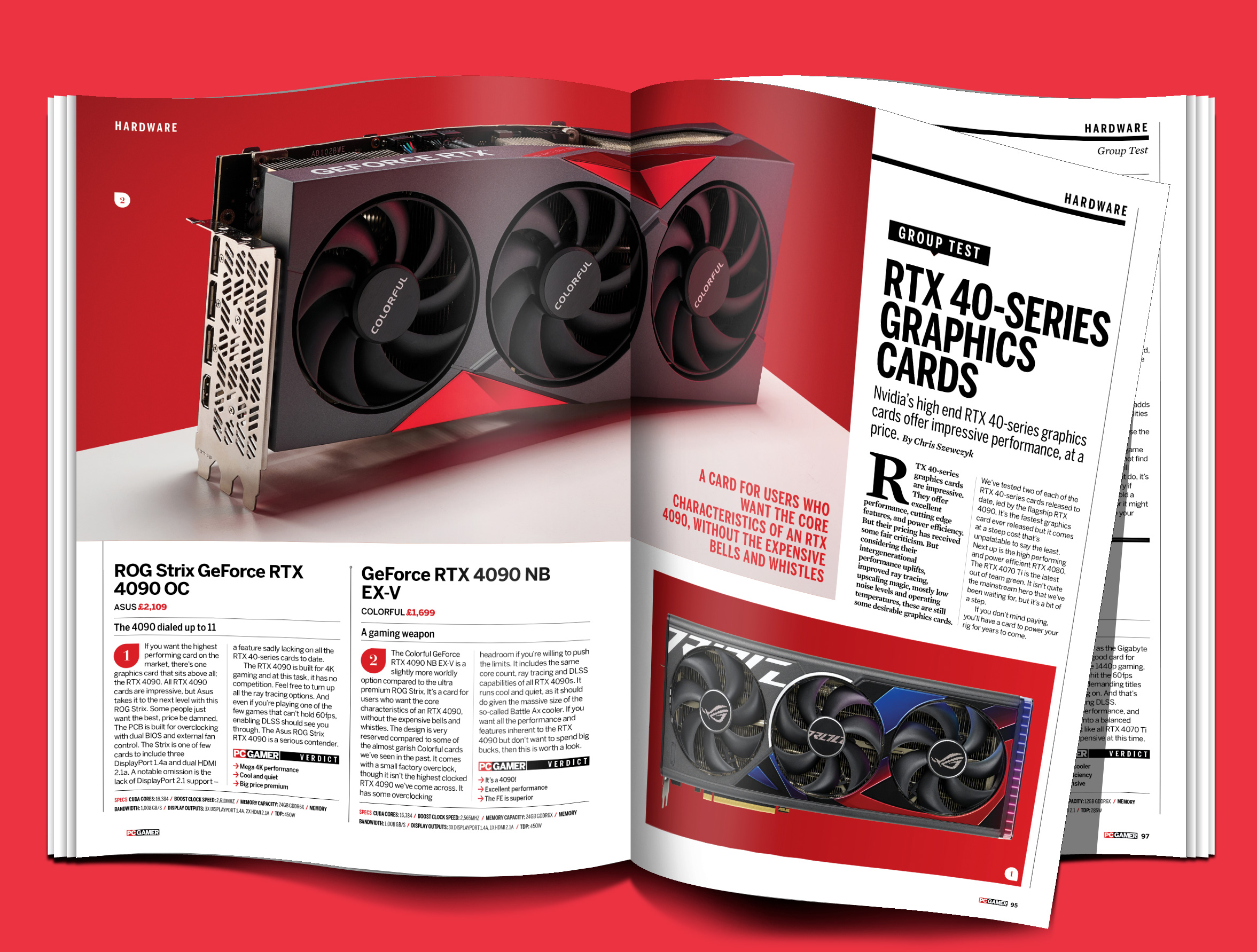 Issue 382 is on shelves now and available on all your digital devices from the App Store (opens in new tab) and Zinio. You can also order directly from Magazines Direct (opens in new tab) or purchase a subscription (opens in new tab) to save yourself some cash, receive monthly deliveries, and get incredibly stylish subscriber-only covers.
Enjoy the issue!