The Peloton discounts for Verizon customers continue: Peloton and Verizon are now offering a $200-$300 discount on select Peloton hardware devices. Through March 31, Verizon customers can receive $200 off of the original Peloton Bike; $250 off of the Bike+; and $300 off of the Tread. It appears this is for customers of Verizon's wireless cell phone plans – not their FIOS internet customers.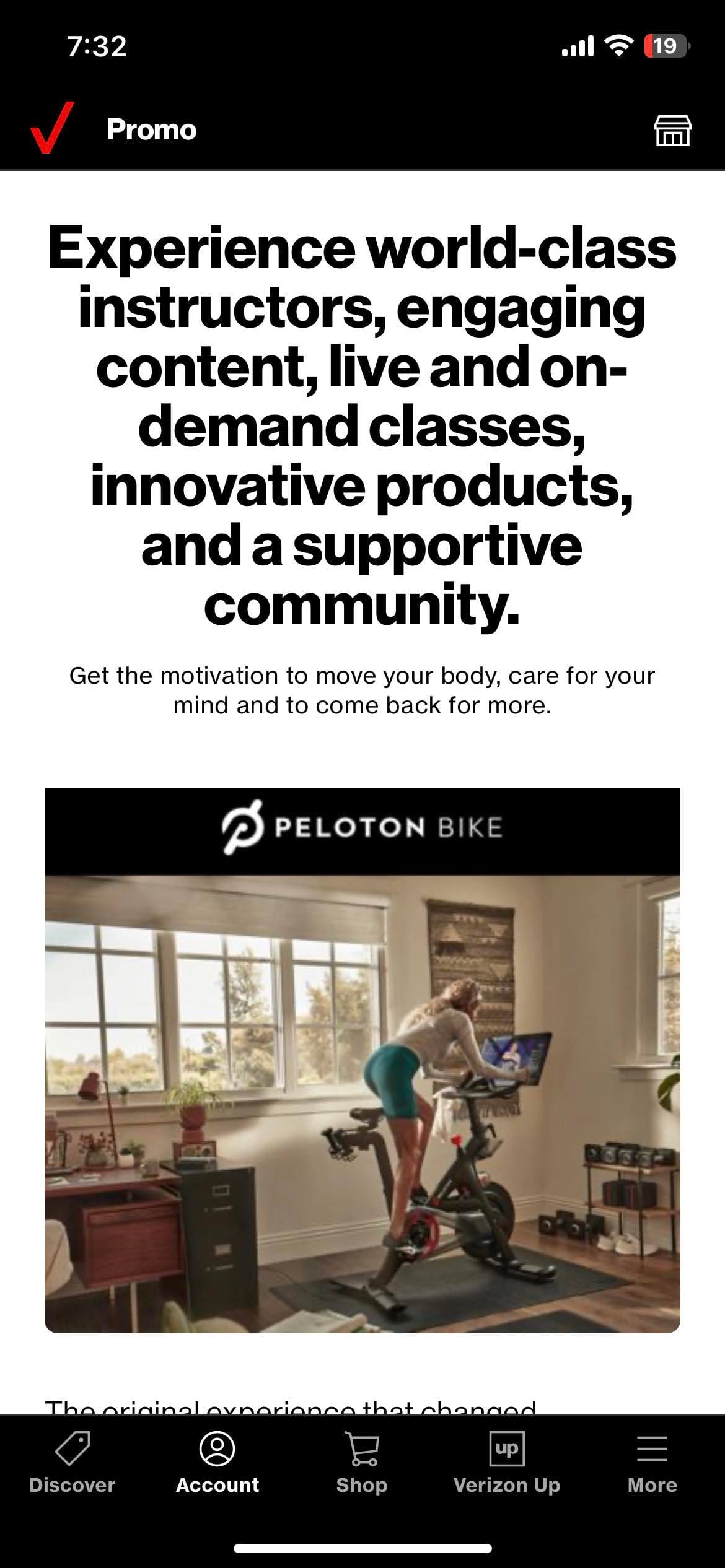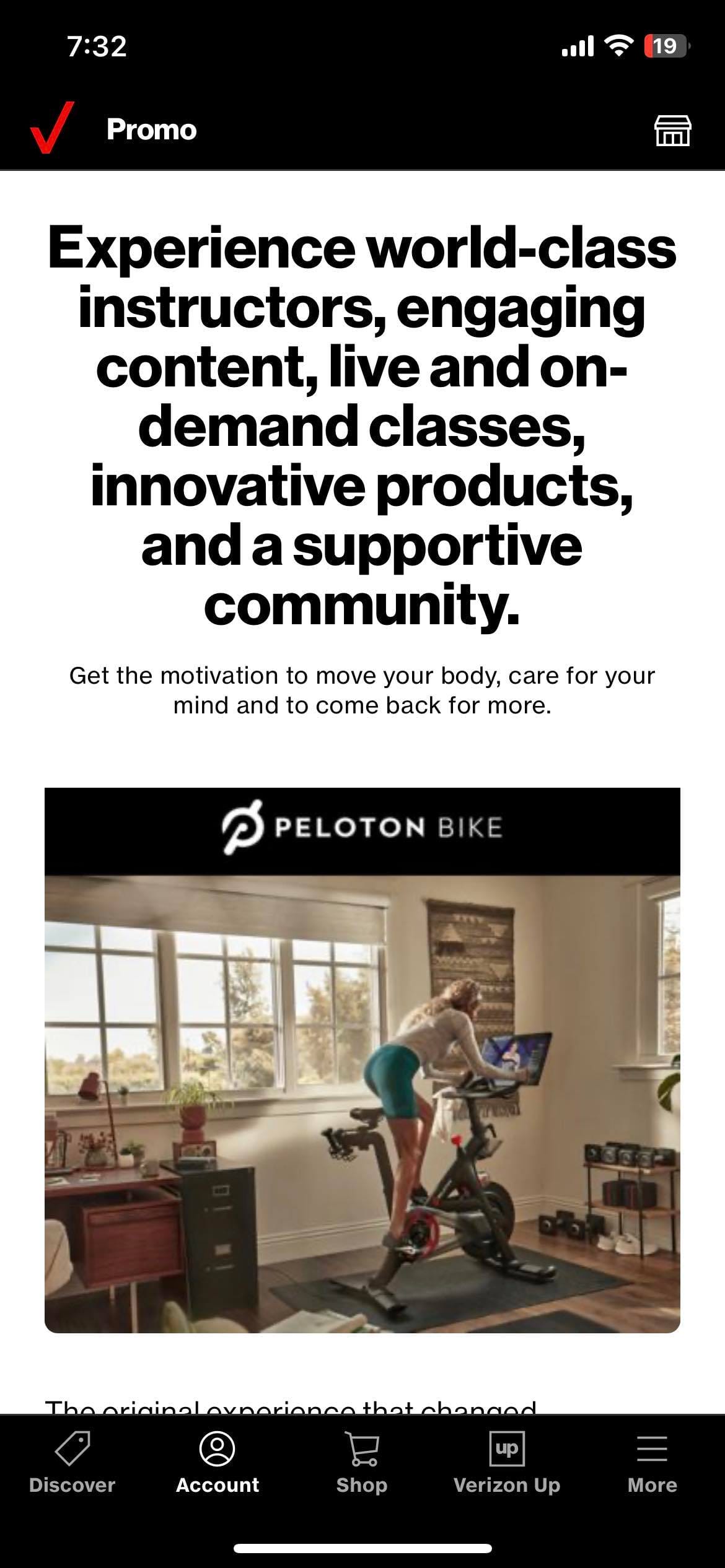 Unfortunately, the new Peloton Row is not available for a discount at this time.
Verizon customers can access the promotion via the Verizon app or website. Log into your account and navigate to the promotions section. Clicking on the product you'd like to purchase will open the Peloton website with more details and information about the device.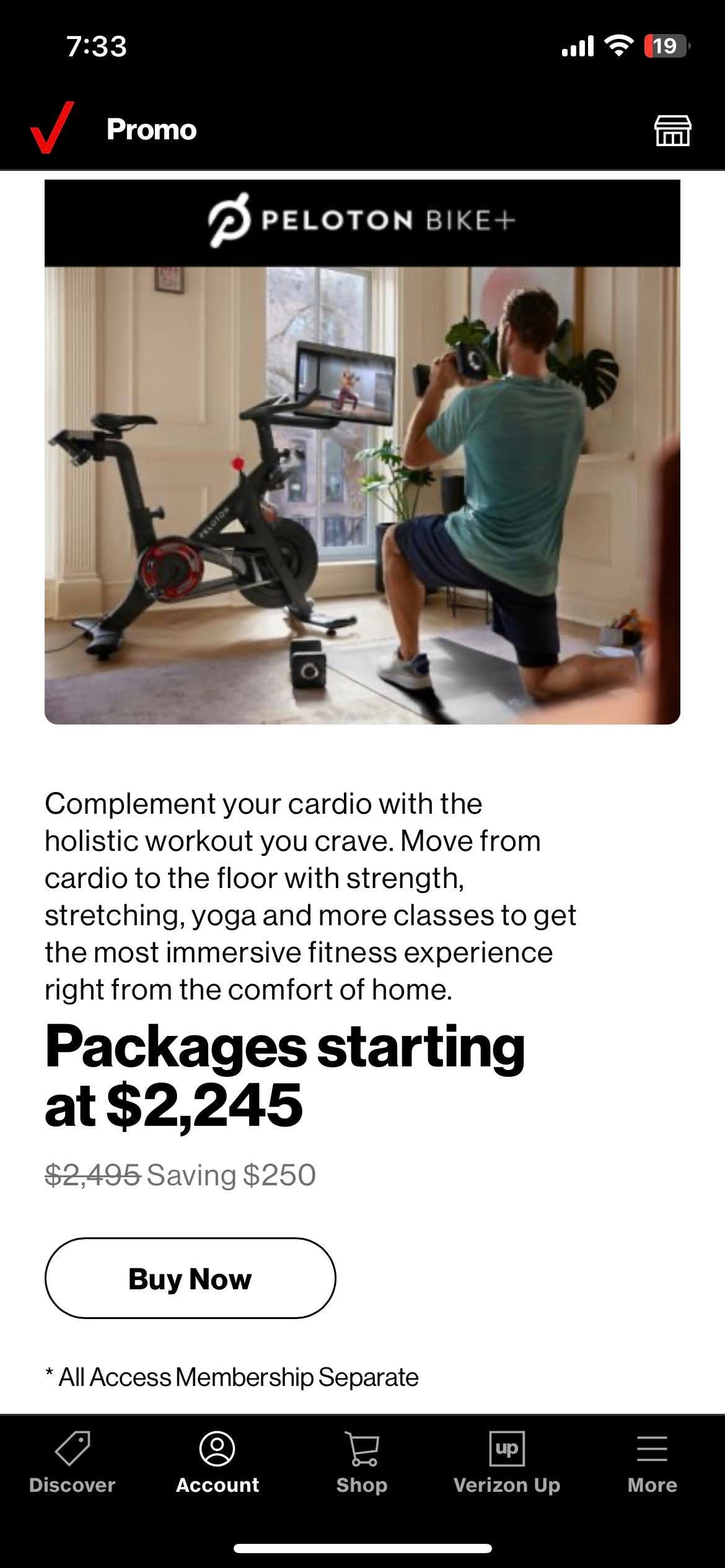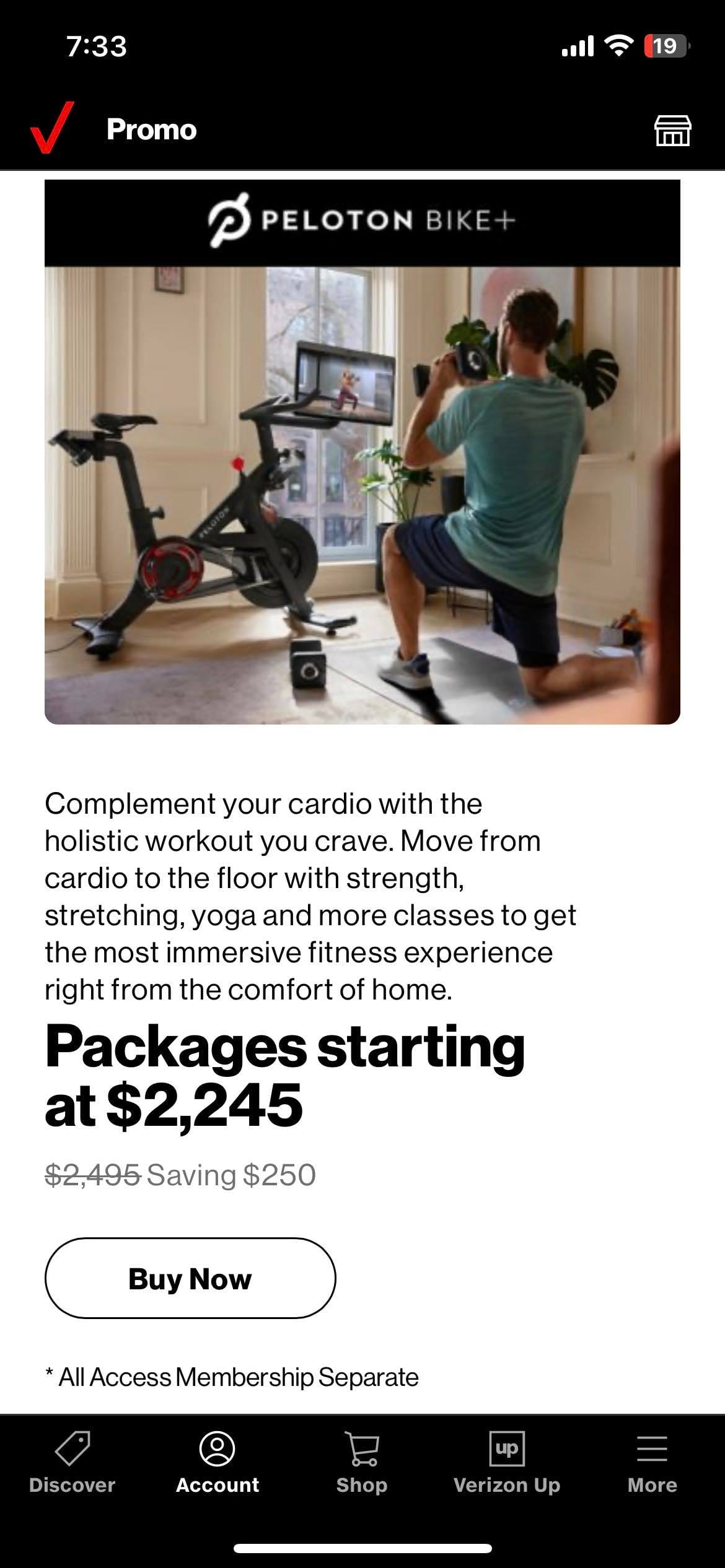 Once you add the device to your cart, the discount code will appear and apply the appropriate discount for the device you've selected. Though not entirely clear, it may be possible for Verizon customers to go through the process in their account and then share the discount code with friends and family who may not be Verizon customers. However, Verizon's language states that the offer is not transferable.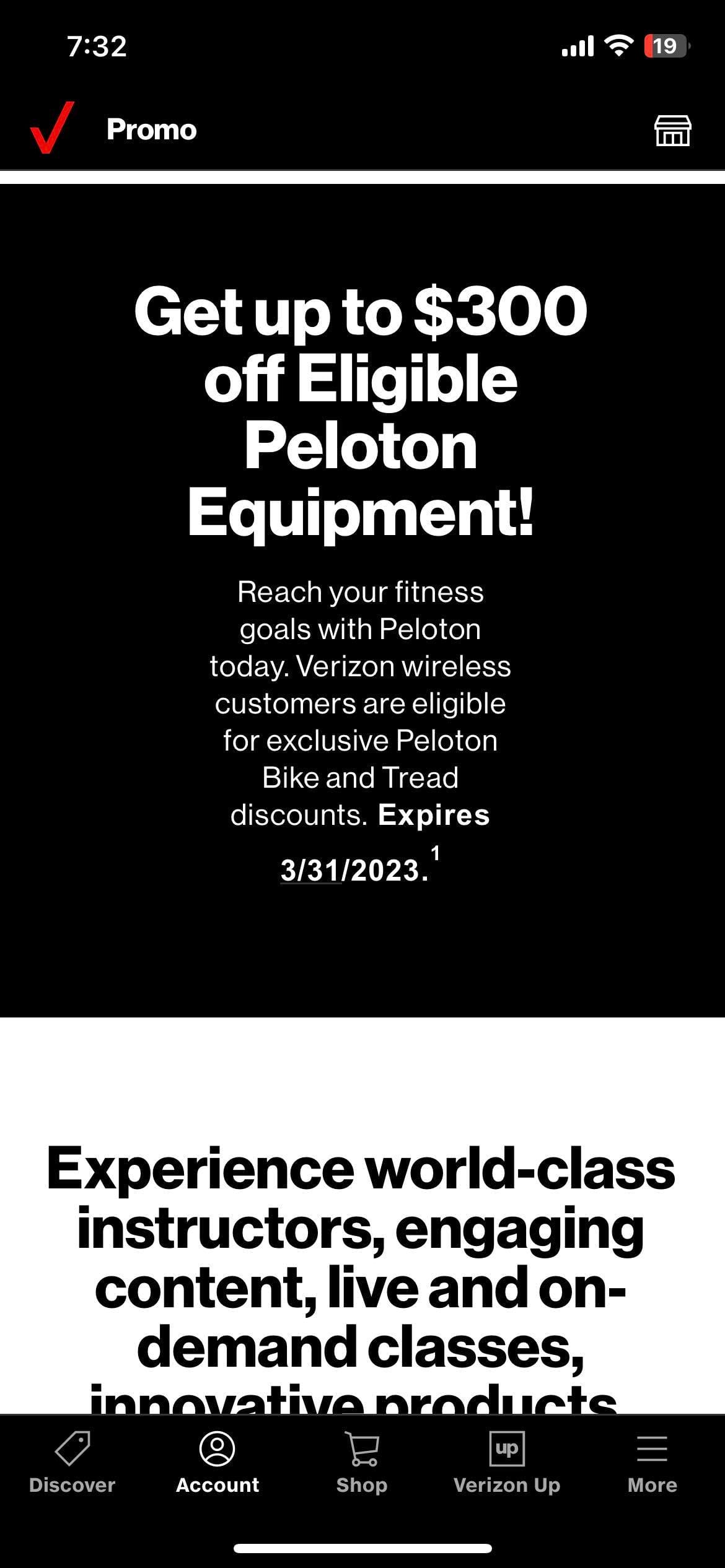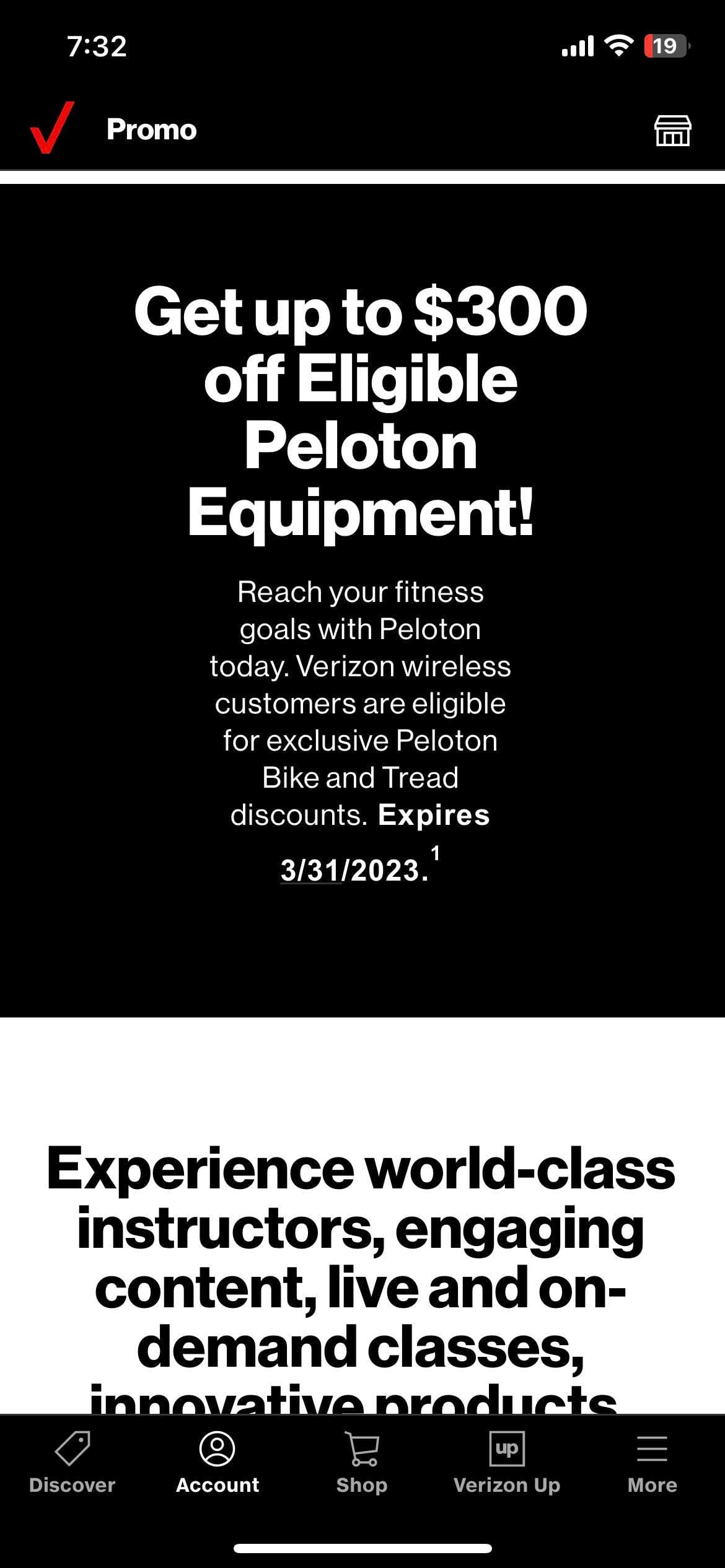 Peloton has updated their Verizon partnership support page with additional details, including eligibility:
You must be located in the U.S.
You must be an eligible Verizon® customer
You must log-in via Verizon®'s Website or App to receive the offer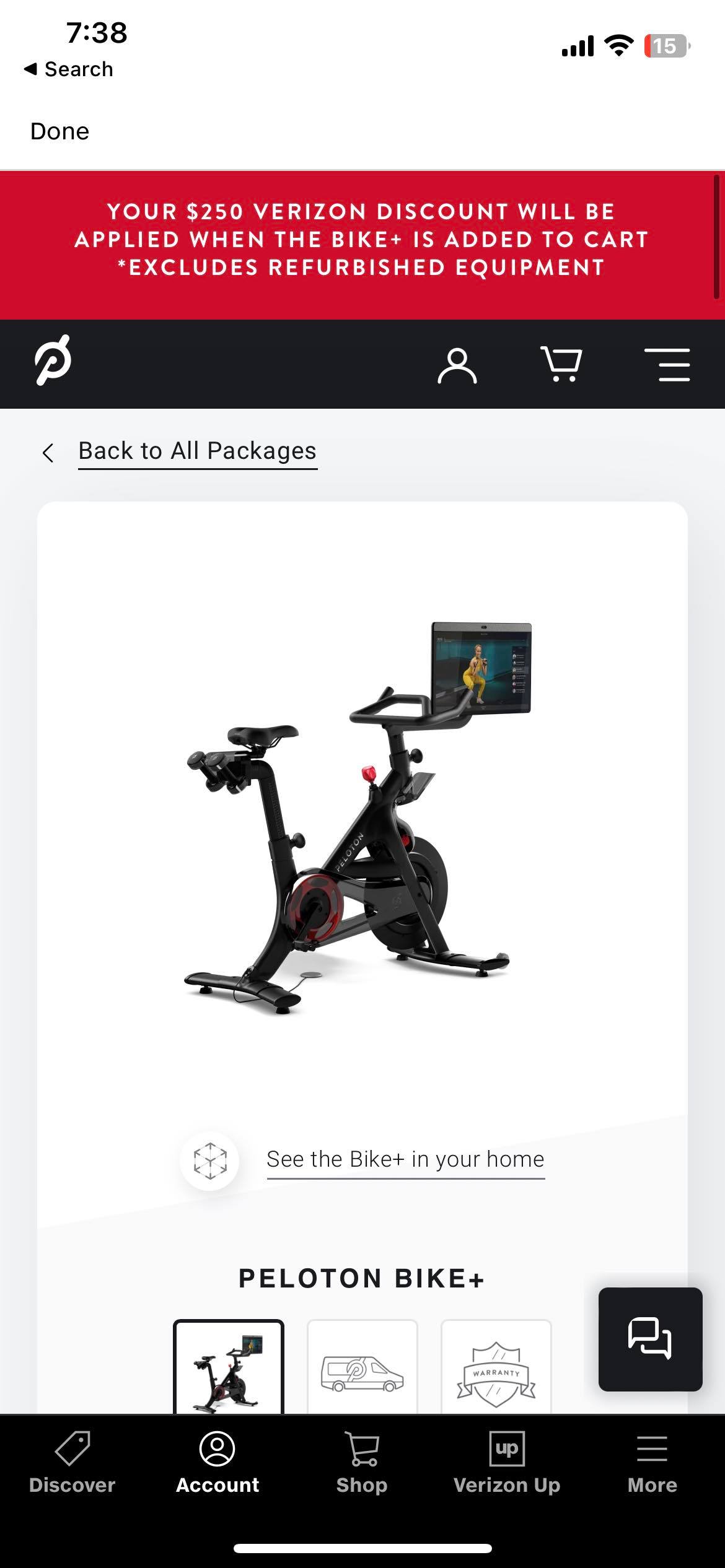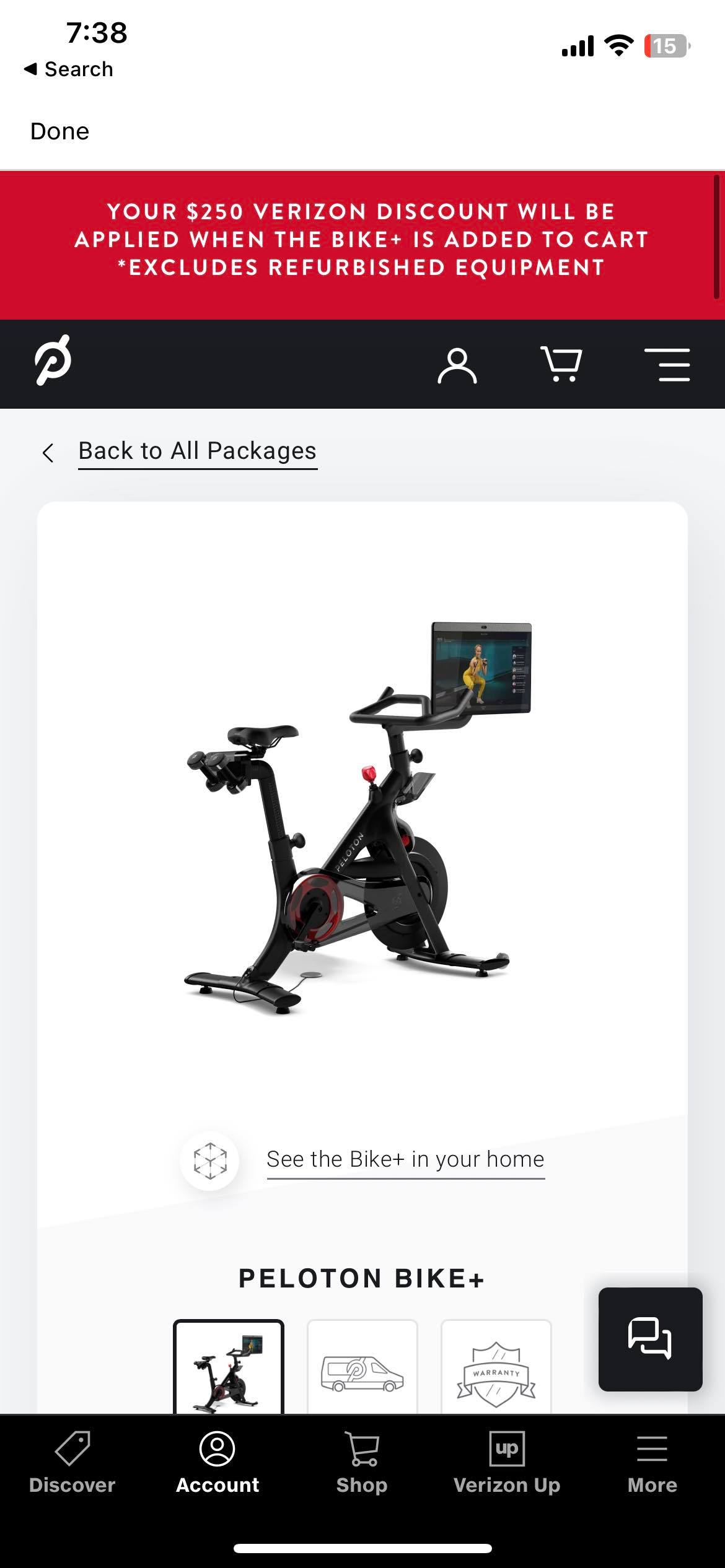 This latest discount is a continuation of offerings that have become available since Peloton launched with Verizon's new +Play platform. First announced in 2022, the platform allows Verizon customers to view and manage all of their streaming subscriptions from one centralized location. Along with Peloton, other companies such as Netflix, Disney+, ESPN, and discovery+ are included in the available content.
The beta version of the platform launched last December. At the time, Verizon was temporarily offering a yearlong Netflix subscription for free – if you signed up for a year of one of their partner services, including Peloton. In January Verizon also began offering their customers a four month free trial of the Peloton App.
The offer expires at the end of this month, so be sure to place your order by March 31 if you want to take advantage of the Verizon discounts.
Although this sale does not apply to refurbished products, Peloton currently has their own sale on the original refurbished bike for the next few weeks.
---
Want to be sure to never miss any Peloton news? Sign up for our newsletter and get all the latest Peloton updates & Peloton rumors sent directly to your inbox.