Twisted Metal is not the PlayStation property I would have flagged for an interesting screen adaptation – it's a series centred around a demolition derby tournament where you drive a car with guns. That's especially true after the strong display of HBO's The Last of Us, which managed to deftly expand on the strengths of that game's narrative, while staying very true to its identity. But the Twisted Metal TV show manages to make a fairly reasonable and watchable run at being unique.
Video game adaptations have a long history of straying and finding failure, but the first three episodes of the Twisted Metal TV show suggest that straying isn't always such a bad idea, so long as you have a strong writing team to back it up.
John Doe (Anthony Mackie) is loud-mouthed amnesiac delivery driver in a post-apocalyptic United States that never progressed past 2002, and where major cities have walled themselves in and left everything outside to society's criminals and less fortunate folk. America's never-ending fascination with automobiles and firearms has led to both of those things creating a kind of Mad Max-style scenario.
When Doe gets an offer from the leader of New San Francisco (Neve Campbell) to do one high-risk job for a shot at a normal, family-orientated life within the safety of a city, he sets off on an event-filled road trip across the treacherous country that places him in some bizarre scenarios, and puts him face-to-face with the larger than life characters who have flourished in the shambles of society.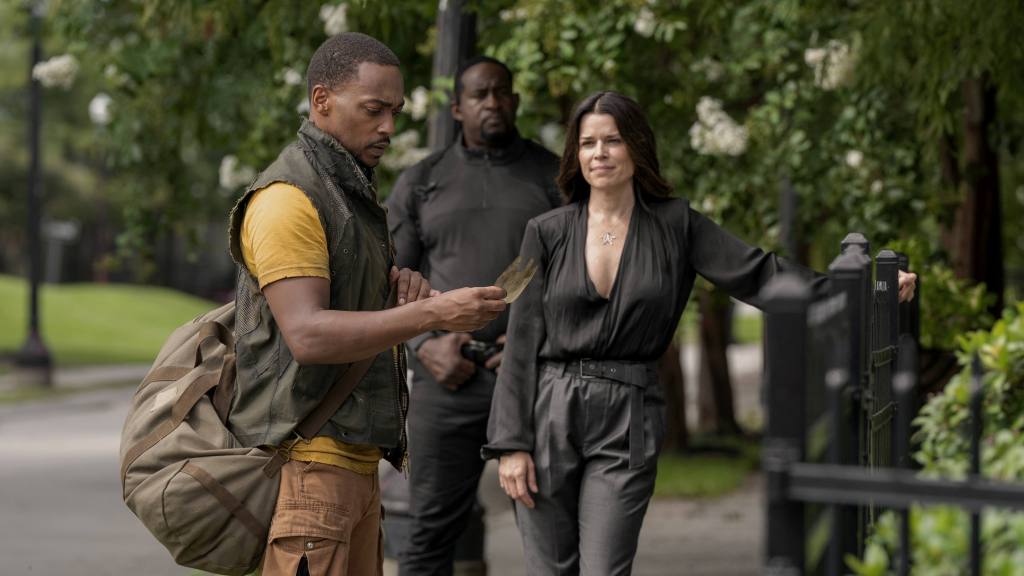 If not for the blatant video game references – a copy of Twisted Metal for PlayStation shows up within the first five minutes, and a Twisted Metal cheat code pops up in the following episode – I could have easily been convinced that this was just another high-concept Peacock original comedy like Killing It or The Resort, which is a compliment, to be clear.
There is a healthy amount of car-based combat, of course, which adds a unique flavour to the show's palette, and these moments are sparing enough that they add a jolt of excitement when needed – though the absence of them can really be felt in episodes where they ditch the wheels entirely. But Twisted Metal is carried by its characters, as any good comedy is, and the cast here puts in a solid effort that's serviceable enough to keep you in your chair, if only because of the talent on board.
Twisted Metal's comedy is of the goofy, sometimes crass variety, from the very beginning. It's unafraid to be flippant and have fun with its 'stuck-in-2002' setting, while also regularly flipping the coin and taking a sojourn into the dark and violent nature of this post-apocalypse. The involvement of action-comedy veterans Rhett Reese and Paul Wernick (Zombieland, Deadpool) in the production seems to have paid off when it comes to the balance of tone.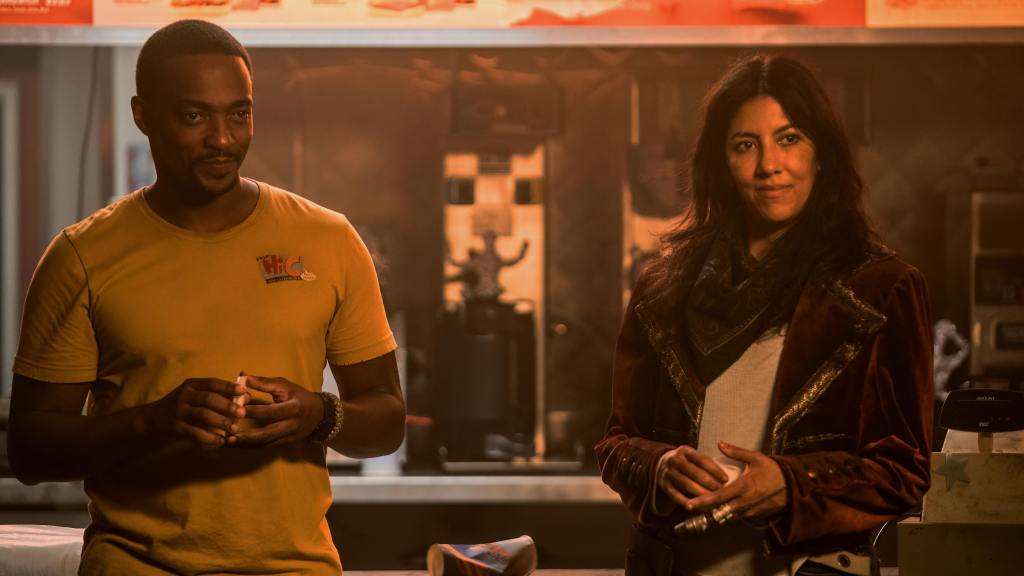 Mackie's character and his reluctant road trip companion Quiet (Stephanie Beatriz, with her Brooklyn Nine-Nine hard-ass hat on once more) play off each other well, and are enjoyable to watch as they work their way through some amusing, if grim, sitcom scenarios while not losing sight of the overarching stakes. Mackie is pretty convincing as a smart-ass motormouth, and the show's brief moments of pathos in exploring his backstory are nice – although they have trouble landing, thanks to the rocky terrain caused by the rest of the show.
The quality of comedy in Twisted Metal generally reflects your typical sitcom menu fare, that is to say, it varies. Some of the bigger setpiece gags are a bit on the nose and just hum along. Some of the over-the-top jokes work because of how weird they are. But the dialogue that works to push the show along is mostly chuckle-worthy, thanks to a familiar cast of comic veterans putting in the work – Will Arnett does his best Will Arnett as the killer clown Sweet Tooth, and Mike Mitchell gives his brand of ever-naive character another go-around. Jason Mantzoukas and Chloe Fineman are also queued up for appearances, and I expect them to be delightful by default.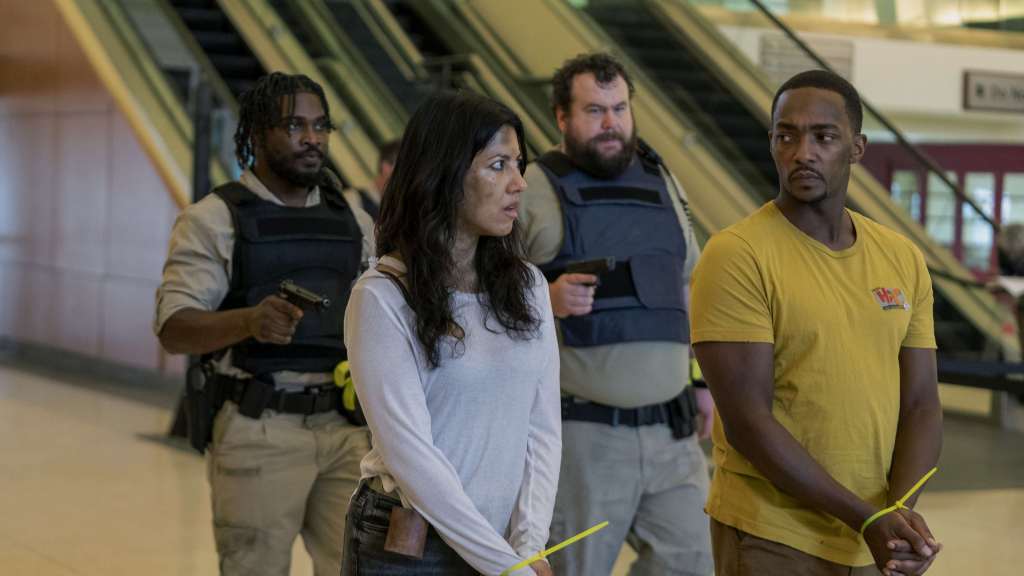 Ultimately, Twisted Metal slots in nicely to that above-average modern TV comedy mould that is just strong enough to keep you invested, with some unique world-building aspects that keep it from being too predictable. It's not a Last of Us, but we shouldn't expect everything to be. Sometimes, good is good enough. And that's certainly more than I expected from an adaptation of a car combat game starring a clown in an ice cream truck.
Three Stars: (Review in Progress): ★★★
All episodes of Twisted Metal are now streaming on Peacock in the US, and Stan in Australia.
Twisted Metal
Production: Sony Pictures Television, PlayStation Productions, Universal Television
Executive producers: Anthony Mackie, Michael Jonathan Smith, Rhett Reese, Paul Wernick, Will Arnett, Marc Forman, Jason Spire, Peter Principato, Asad Qizilbash, Carter Swan, Hermen Hulst
Written by: Michael Jonathan Smith, Grant Dekernion, Shaun Diston, Francesca Gailes, Jacqueline Gailes, Alison Tafel, Alyssa Forleiter, Becca Black
Release Date: 15 January 2022