Doomsday Hunters is a roguelite action adventure indie game that came out on Nintendo Switch recently. We took a look at it and wanted to share our thoughts. Here is our review of Doomsday Hunters for the Nintendo Switch!
Doomsday Hunters is a roguelite action adventure game set in a post-apocalyptic world. The story isn't really important. Its just shown before you even start the game and then brushed aside! With Doomsday Hunters, the gameplay is the most important thing.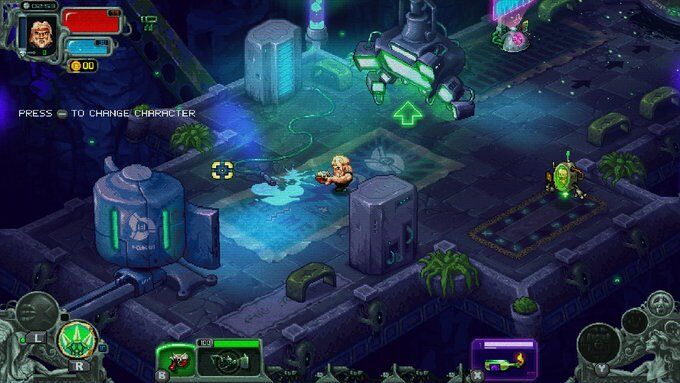 You use both analog sticks in this game: one to control your character and the other to shoot at enemies. As you travel to other worlds, you'll get new weapons and level up. The game is very easy to control, however it gets hard really fast. You'll die a lot in this game. But you'll unlock stuff as you go, like new characters skins and new worlds. The worlds are randomly generated, so even when you play the same world twice or more, the layout and the enemies are not the same. Pretty neat. The gameplay is fast and a lot of fun even when you're dying. Its a nice looking game too.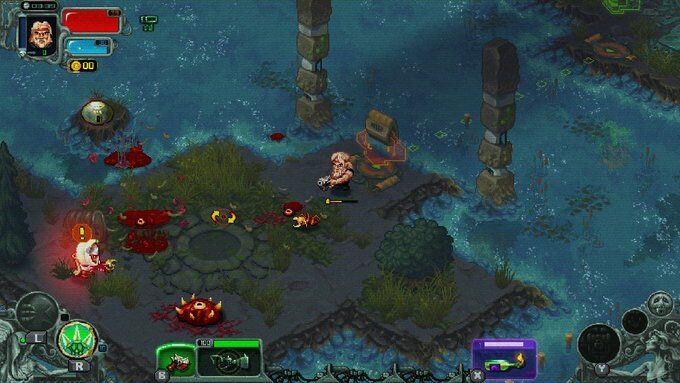 Doomsday Hunters is a retro inspired roguelite with nice pixelated graphics. The enemies and environments are good looking overall. Though the game does have some blood, so its not exactly a game meant for kids.
Overall, Doomsday Hunters is a very good game. The gameplay can get pretty tough but with lots of weapons, worlds, and enemies there's a ton to do and its mostly fun. If you enjoy roguelite games with randomly generated worlds, then you should check out Doomsday Hunters!
A digital code was provided for this review. Doomsday Hunters is now available on the Nintendo Switch eshop!
Trailer