Highlights
Fortnite's latest collaboration brings Futurama skins to the game, allowing fans to play as Fry, Leela, and Bender. However, the cel shading art style of the skins makes them easy to spot in the game, compromising stealth.
Similar to other skins in the Battle Royale genre, the choice between a cool skin and one that provides camouflage is a recurring debate. Ultimately, players should play the game in their preferred way and use the cosmetics they enjoy.
The timing of the Futurama collaboration coincides with the start of Futurama season 8 on Hulu, and many fans are excited about the collaboration, even if blending in will be a challenge.
Fortnite continues to grow as an incredible title that has shaken hands with multiple different video games, media franchises, and even real-world celebrities. The latest series that has landed on Asteria Island in Chapter 4 is Futurama, bringing in Fry, Leela, and Bender as the latest skins that fans can wear as part of their expansive Battle Royale adventures.
The set of skins, along with Back Bling and other items, can be bought for 2,800 V-Bucks currently on the personal storefront found in Fortnite. However, fans looking to wear these skins until they feel like they got their money's worth may want to be careful, as playing as any of the members of the Planet Express might put players at risk. This is sadly a sacrifice that Futurama lovers may have to make, as the skins remain true to the TV show's art style through cel shading that isn't the best for being stealthy in Fortnite.
RELATED: Fortnite Having Matchmaking and Sign-In Problems
How the Futurama Skins in Fortnite Are Incredibly Easy to Spot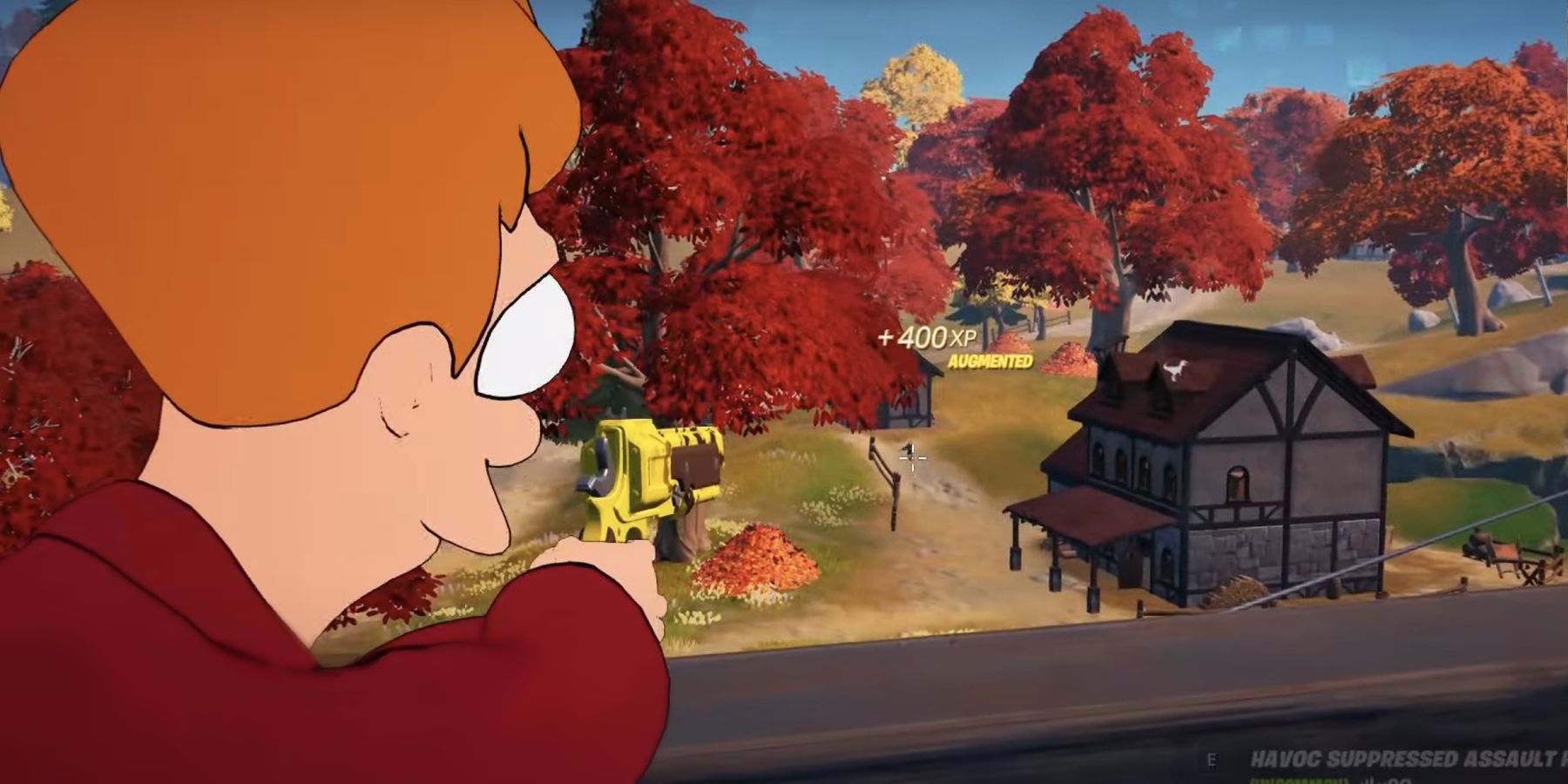 In a Battle Royale game, it's important that fans always have the upper hand in some way. This can either be through owning incredibly powerful weapons, picking and choosing when and where to fight carefully, and in general just being smart about things. While skins are entirely a cosmetic choice that only the player can make, stealth is also important when the name of the game is to be the last man standing. In Fortnite, all it takes to lose tons of valuable progress is to be found by someone with a weapon strong enough to take players down. In terms of being able to go incognito, it's been proven that similar skins, such as Rick Sanchez and Morty, stand out like sore thumbs.
Futurama fans might not be happy that just playing as one of their favorite characters might paint a target on their back, but it makes sense when it comes to Fortnite's general art style. While everything is in 3D, there's a strong difference between how the animated TV shows present their cartoony nature that naturally differs between the colorful and over-the-top world of Fortnite. The conversation of a cool Battle Royale skin versus its camouflage potential is a reoccurring one in the genre, as other games such as Call of Duty: Warzone have dealt with the same issue with their own skins.
The best and likely only answer to the argument is that players should absolutely play these games in whatever way they seem fit, even down to which cosmetics they use. After all, the meta of Battle Royale games is ever-changing, especially with the live-service updates many of them have. On top of that, a rather skilled Fortnite player who makes the right moves when they need to can easily win a round with a Futurama skin on if they wish. After all, skins in Battle Royale games are the best ways for players to express themselves, and Fortnite excels at this with its healthy variety of cosmetics.
When it comes to the new skins, it's understandable that many players might see a few Fry, Leela, and Bender fans in their lobbies and on the island for the next while. Many Futurama fans are excited about the collaboration, as it was timed to specifically drop with the start of Futurama season 8 on Hulu, the first season after the show was canceled twice. With this in mind, how much fans blend in might not matter since priorities have likely shifted from coming in first place to celebrating the collaboration, which was likely Epic Games' goal with the skins in the first place.
Fortnite is now available on PC, PS4, PS5, Switch, Xbox One, and Xbox Series X/S.
MORE: Bungie Co-Founder Opens Studio to Develop Games Exclusively in Fortnite