Another year is upon us, which means we're looking at a slew of new releases on the horizon. For PC players, 2023 is gearing up to be quite the year as we're poised to welcome the return of classic series, highly-anticipated remakes, and so much more.
If you're making a calendar of the biggest new PC games of 2023, you'll want to jot down all of these upcoming releases.
PC Games 2023
One Piece Odyssey | January 13th, 2023
Developer: ILCA
Publisher: Bandai Namco Entertainment
Platform(s): Steam
The year starts with quite the adventure for One Piece fans when Monkey D. Luffy and The Straw Hat Pirates set out on an epic journey. ILCA's RPG follows the mischievous band as they explore dungeons, solve puzzles, collect items, and use special abilities to duke it out with big baddies from the One Piece universe. When it comes time to fight, the battle unfolds in a Scramble Area Battles system, where the conflict unfolds in separate areas, adding a layer of strategy. Separate from the Grand Battle!, Unlimited, and Pirate Warriors series, Odyssey is a standalone experience promising a grand adventure.
Forspoken | January 24th, 2023
Developer: Luminous Productions
Publisher: Square Enix
Platform(s): Steam, EGS
Join Frey as she's transported to a world of fantasy and magic, where perils are overcome by mystical abilities imbued upon the once-ordinary New Yorker. The land of Athia is a beautiful stretch of awe and wonder, full of life looking to stop you in your tracks. Master each of Frey's powers to traverse the vast open world and customize her selection of spells to take on the threats that lie ahead. Forspoken promises a unique take on parkour, which uses Frey's powers to clear impossible feats and see all corners of Athia. Can Frey stop the evil sorceresses overseeing Athia? Or is she simply in over her head?
Dead Space | January 27th, 2023
Developer: Motive Studio
Publisher: Electronic Arts
Platform(s): Steam, EGS, Origin
Return to the USG Ishimura in the highly anticipated remake of the 2008 hit survival horror title Dead Space. Isaac Clarke is once again in the crosshair of the deadly necromorph in this bigger, badder horror adventure. Motive Studio retooled just about everything to enhance the horror of Dead Space, from improved sound design to a more elaborate script. This isn't just a simple recreation of a classic. Instead, it's an attempt to bring the thrills of Dead Space to a new generation of players while providing long-term fans with a new but familiar experience.
Dead Island 2 | February 3rd, 2023
Developer: Dambuster Studios
Publisher: Deep Silver
Platform(s): EGS
After a lengthy spin in development hell, Dead Island 2 is finally sending players to the depths of a zombie-ridden California for a bloody romp. Building upon the foundation laid by the 2011 apocalyptic RPG, Dead Island 2 looks tonally brilliant, blending humor with horror for a deep narrative sure to engulf our time. Utilize brutal melee weapons, create your own devastating weapons, and lay waste to the rotters that get in your way. Dead Island 2 offers more dynamic zombies to smack around, from the freshly turned to the severely decayed. The result? We're thinking one of the best zombie-slaying experiences to hit in 2023.
Wild Hearts | February 16th, 2023
Developer: Koei Tecmo
Publisher: Electronic Arts
Platform(s): Steam, EGS, Origin
Imagine Monster Hunter with a tech-based twist, where you have the latest in fantastical technology at your disposal to hunt down massive beasts. Hunt in a group or alone in this unique twist on the hunting genre, complete with an extensive list of brutish creatures linked to the world's natural environment. Wild Hearts pits you against nature in the deadliest battle yet. Can you utilize everything at your disposal to bring down your target? Plenty of ancient technology is at your disposal, so long as you take the time to craft and master it.
Atomic Heart | February 21st, 2023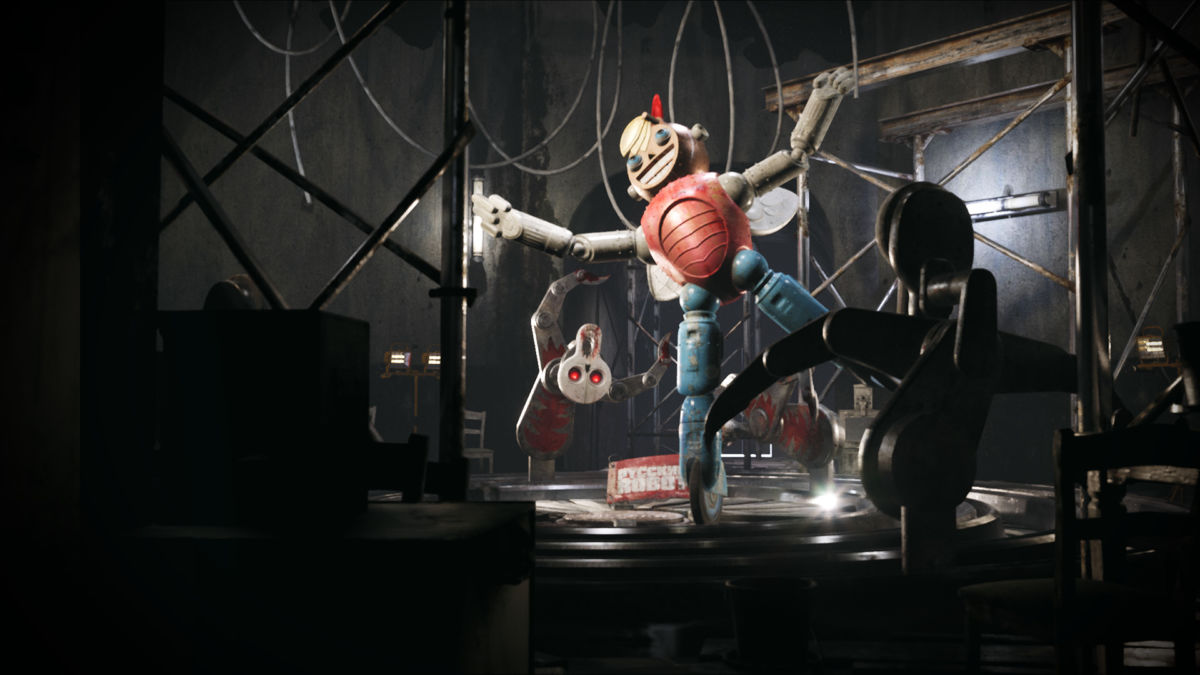 Developer: Mundfish
Publisher: Focus Entertainment
Platform(s): Steam
It's okay to be skeptical about the release window of Atomic Heart. It's one of those indie games we heard very little about after its initial reveal, despite how anxious players were to see more. Finally, we got more of a glimpse into the Soviet world of Atomic Heart in a story trailer that indicated we'd be exploring an alternative history, where robotics helped the Soviet Union defeat Germany. The high death toll resulted in the need for automation and a pseudo-Internet called the "Collectiv 1.0." As a broken KGB agent, players set out to prevent a major disaster while battling against malfunctioning robots and experiments gone awry in this FPS action RPG.
Company of Heroes 3 | February 23rd, 2023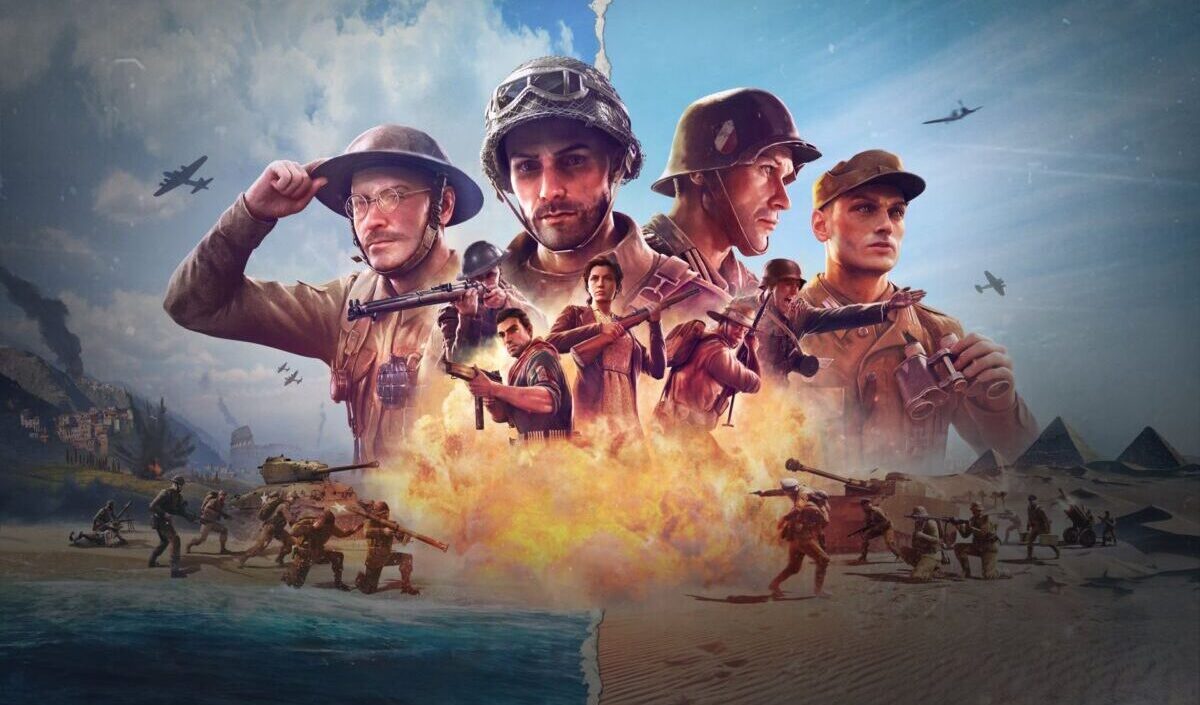 Developer: Relic Entertainment
Publisher: Sega
Platform(s): Steam
Return to the frontlines of World War II, controlling battalions of soldiers in a tactical battle for supremacy. Company of Heroes 3 takes the fight to the Mediterranean, where mountainous peaks and desert plains require their own strategies. Airdrop into the heart of battle in the biggest campaign in the Company of Heroes series and watch as the Dynamic Campaign Map creates unique map layouts every time you jump into the fight. Every decision will bring you one step closer to a key victory or a devastating defeat.
Octopath Traveler II | February 24th, 2023
Developer: Square Enix, ACQUIRE Corp.
Publisher: Square Enix
Platform(s): Steam
The grand adventure of the Octopath series continues in 2023 with eight new travelers setting out in the land of Solistia. Like the original, each character features their own origin story, including motivations that guide them along. Master their skills and find the best way to utilize your traveler as you follow their path, battling townspeople and finding unique items to take on their journey. If you played the original, you'll recognize some mechanics, like being able to tune your character's skills and jobs freely.
Sons of the Forest | February 2023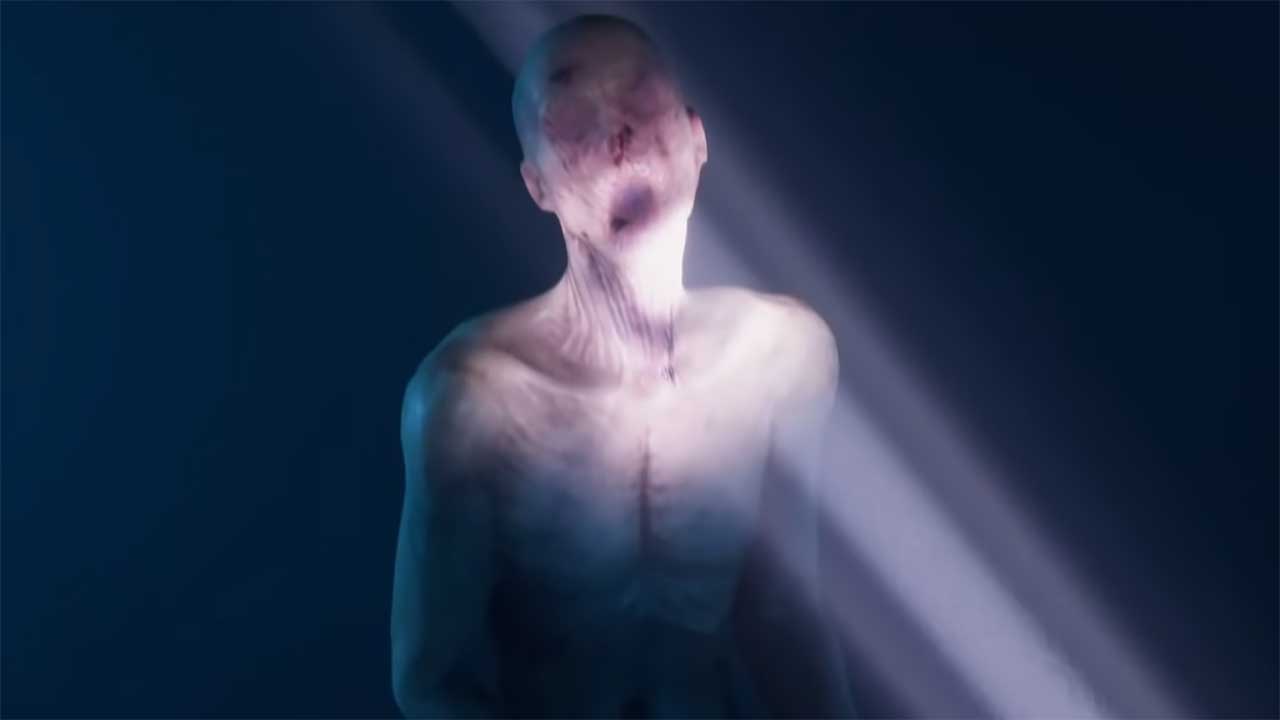 Developer: Endnight Games
Publisher: Newnight
Platform(s): Steam
When a billionaire goes missing, you're sent to a remote, cannibal-infested island to try and recover them. What winds up being a fool's errand turns into a never-ending fight for survival as players go up against persistent mutants and the elements of nature. Sons of the Forest retains the survival aspects of its predecessor, thrusting players into an unforgiving world with little to no direction on what to do next. Craft tools and weapons to fight back against the horde, build compounds to stay safe from the elements and do whatever it takes to survive. Thankfully, you don't have to be alone, but bringing a friend may simply mean more for the cannibals to feast on.
Wo Long: Fallen Dynasty | March 3rd, 2023
Developer: Team Ninja
Publisher: Koei Tecmo
Platform(s): Steam
With Team Ninja behind Wo Long, you can expect a few things. A rich and engaging narrative is almost a guarantee, as is complex combat that's sure to leave you planning every move you make. The action RPG will see players creating a custom avatar that they'll guide through a new Romance of the Three Kingdoms tale. Epic battles between player and beast unfold in close-range combat. The more a player lays waste to their foe, the more their "spirit gauge" fills, ultimately unleashing a powerful attack. The linear adventure features a co-op mode, where players can summon help during those more difficult battles against the game's darkest demons.
Star Wars Jedi: Survivor | March 16th, 2023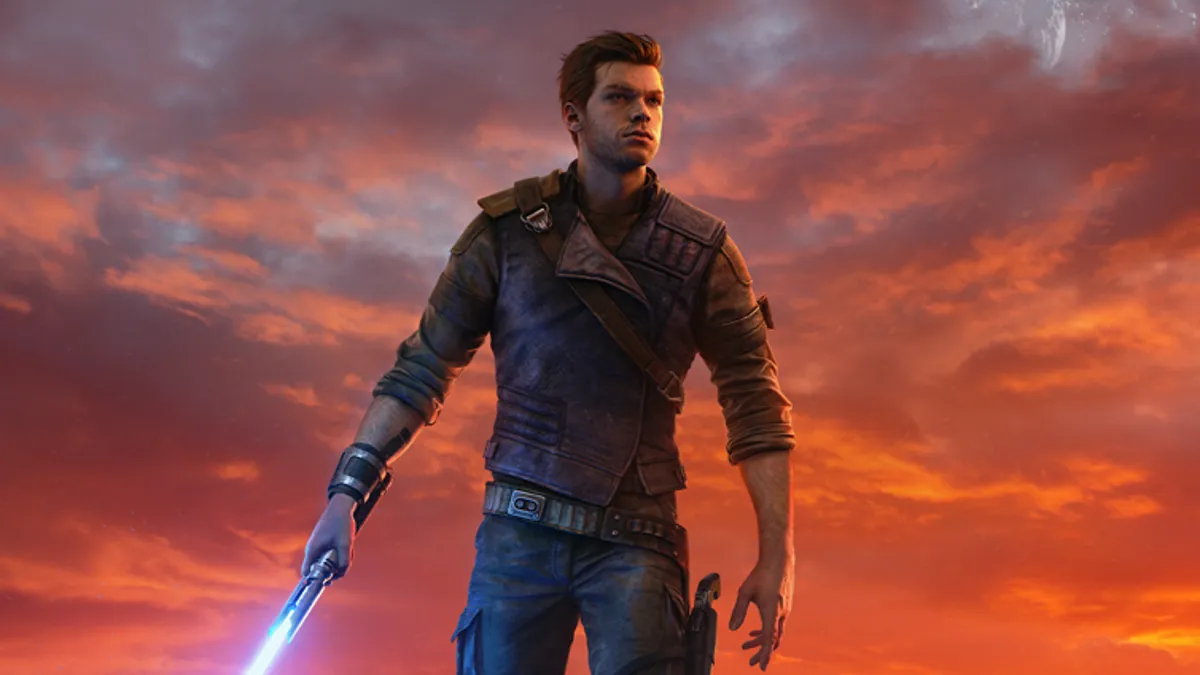 Developer: Respawn
Publisher: Electronic Arts
Platform(s): Steam, EGS, Origin
It's been five years since Cal Kestis last faced off against Darth Vader, and the galaxy has only further become oppressed under the villainous Empire. With the few remaining Jedi Knights, Cal vows to stand up and fight against a familiar foe, using his finely tuned Force powers to guide him. A Jedi Knight himself, Cal is skilled in combat and will do what it takes to fight back against a new threat to the crumbling Jedi Order. Survivor will take players to all-new locations, where they'll battle new enemies, test Cal's new skills, complete unique challenges, and immerse themselves even further into the expansive universe of Star Wars.
Resident Evil 4 | March 24th, 2023
Developer: Capcom
Publisher: Capcom
Platform(s): Steam
Leon S. Kennedy takes the spotlight once again with the remake of the Resident Evil game that changed the franchise. The long-awaited return of the Las Plagas is shaping up to be bigger, darker, and scarier, with Leon once again duking it out with the infected Spanish villagers behind the kidnapping of the president's daughter. Resident Evil 4 is taking the formula behind the Resident Evil 2 remake and amplifying it to recreate one of the best things to happen to the Resident Evil franchise. New gameplay mechanics, improved visuals, and some alterations to the bigger picture promise an unforgettable reemergence of Resident Evil 4.
Homeworld 3 | Q1 2023
Developer: Blackbird Interactive
Publisher: Gearbox Publishing
Platform(s): Steam, EGS
Enter the fray of space in the third entry of the epic 3D space battle RTS. Command entire fleets, using different battlefield strategies to ambush foe or take them head-on amongst the derelicts lost in the expanses of space. Manage your units and utilize each to the best of their ability, ensuring no ship is lost to bad decision-making. Homeworld 3 features a co-op multiplayer mode and a tense PvP experience that really tests your merits as a commander in AI skirmishes, 1v1 fights, free-for-all battles, and team-based combat. While combat and strategy take precedence in Homeworld 3, it will be difficult not to get lost in the stunning visuals that bring each ship and the unexpected beauty of space to life.
Minecraft Legends | Q1 2023
Developer: Mojang Studios, Blackbird Interactive
Publisher: Xbox Game Studios
Platform(s): Steam, Microsoft Store
It's really nos surprise that Minecraft keeps branching off into different genres. The world-building survival adventure that was released in 2011 is so versatile that it really does work as anything from a quick horror adventure to an action-strategy game. Minecraft Legends falls under the latter, sending players to the Minecraft universe once again, this time to put a stop to a piglin invasion. Tackle this quest alone or with up to three friends, using the very best of Minecraft armor and weapons to push back against the piglins. Strategize your attack, build your defenses, and prepare for an all-out war to save the once-beautiful Overworld.
Redfall | Q1 2023
Developer: Arkane Austin
Publisher: Bethesda Softworks
Platform(s): Steam, Microsoft Store
Take on hordes of blood-sucking vampires in this open world first-person shooter from the brilliant minds at Arkane. Enter the fray alone or with a friend in a cooperative multiplayer experience set in the doomed town of Redfall, MA. Trapped in the sleepy town, players take control of one of four heroes, all with their own quirks and abilities, to slay the pale-faced, fanged fiends. Marketing for Redfall has been relatively light, but this is a 2023 release you won't want to miss.
Suicide Squad: Kill the Justice League | May 26th, 2023
Developer: Rocksteady Studios
Publisher: Warner Bros. Interactive Entertainment
Platform(s): Steam
It's bittersweet that Suicide Squad is Kevin Conroy's final performance as Batman, especially considering the Dark Knight appears to be under Brainiac's spell for at least a portion of the game. Set in the Arkham universe, Suicide Squad pits the titular band of miscreants, which includes Harley Quinn, Captain Boomerang, Deadshot, and King Shark, against the mind-controlled Justice League. Including Superman himself. With the debaucherous villains in the lead, Kill the Justice League is sure to be more brutal, fast-paced, action-packed, and inappropriate. We wouldn't have it any other way as we batter around The Flash, Green Lantern, Batsy, and Supes.
Street Fighter 6 | June 2nd, 2023
Developer: Capcom
Publisher: Capcom
Platform(s): Steam
Enter the arena again in the latest Street Fighter game, with 18 starting characters and three game modes for one of the biggest fighting games of the year. From the single-player story mode with a customizable character to the online lobby, players will have plenty to explore when Street Fighter 6 launches in June 2023. Fighters like Blanka, Chun-Li, Guile, and Ryu return to the roster, joined by newcomers Jamie, JP, Kimberly, Manon, Lily, and Marisa. Players will need to navigate their way around the Drive Gauge, the primary fighting system that encourages player creativity through the use of Parry, EX moves, Focus Attack, and other returning mechanics.
Starfield | Q2 2023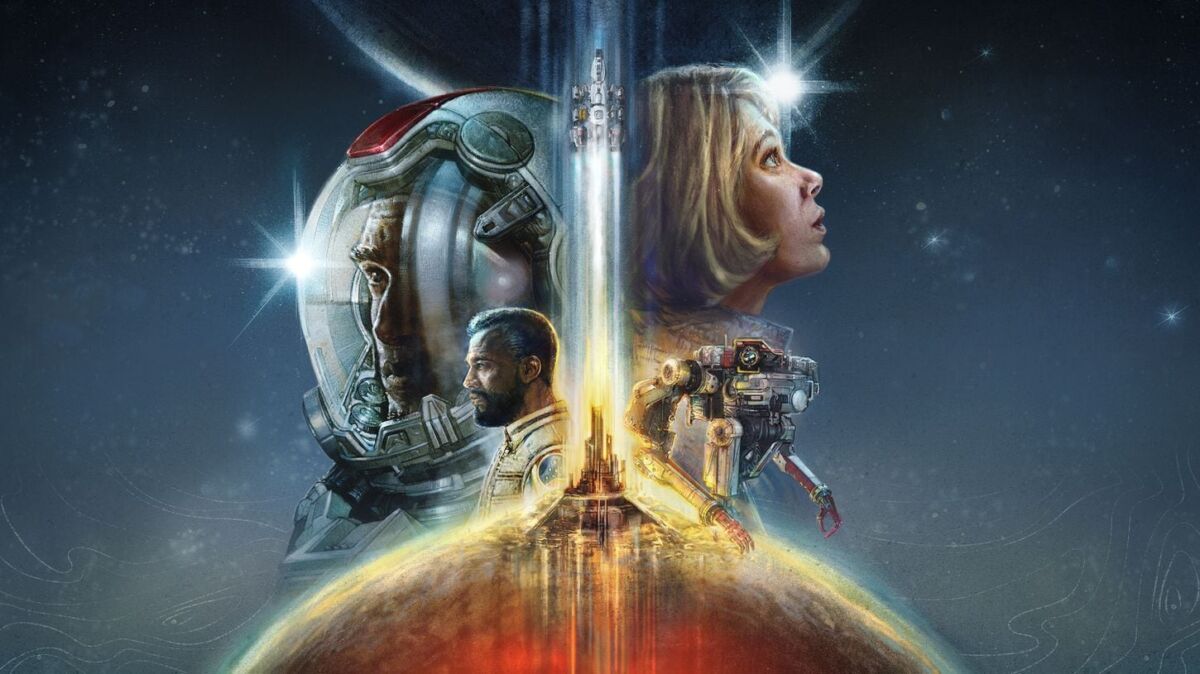 Developer: Bethesda Game Studios
Publisher: Bethesda Softworks
Platform(s): Steam, Microsoft Store
First revealed in 2018, Starfield is Bethesda's first new IP in over 20 years, and it's looking like an (inter)stellar entry into the publisher's library. Explore a sizable solar system as a personalized and customized explorer who gets caught up in the aftermath of the Colony Wars of 2310. The relics of the universe await the bravest of explorers, and it's up to you to uncover the secrets that are like on colonized planets. Form complex relationships, build up your ship, make use of your robot companion, upgrade your character, and get lost in over 100 systems with 1,000 planets.
Ark 2 | TBC 2023
Developer: Studio Wildcard
Publisher: Studio Wildcard
Platform(s): Steam
Ark: Survival Evolved provided players with a considerable map of prehistoric beasts to explore. Many updates added more and more threats until it was only logical for Studio Wildcard to move on to a sequel. Ark 2 features Vin Diesel and follows a more structured narrative. Unlike Ark, Ark 2 is a third-person adventure with Souls-like combat, which is sure to alienate some of the original player base. Item crafting returns, as does PvE gameplay, character progression, and a rich, vibrant alien world. The beasts of Ark 2 feature improved AI and will make your time on the alien world even more difficult as you struggle to survive massive jaws and potentially dangerous dynamic world events.
Armored Core VI: Fires of Rubicon | TBC 2023
Developer: FromSoftware
Publisher: Bandai Namco Entertainment
Platform(s): Steam
The creative minds behind the Souls series and Elden Ring are taking over a beloved IP, hoping to blend their thought-provoking combat with the mech-based firefights of Armored Core. Fires of Rubicon will send players cruising across a 3D plane in their own mech. Long after the remote planet Rubicon 3 succumbed to the volatility of a mysterious substance, greedy corporations and resistance fighters gathered on the surface of the desolate planet in search of the energy source. As an independent mercenary, players are thrust into the middle of the conflict, hoping to take the substance for themselves. How FromSoftware's penchant for difficult gameplay will fit into the Armored Core series is still a mystery, but it's one we can't wait to watch unfold.
Black Myth: Wukong | TBC 2023
Developer: Game Science
Publisher: Unreal Engine 5
Platform(s): Steam, EGS
Souls-like combat drives this interactive adaptation of the 16th-century Chinese novel Journey to the West. Players take control of the Destined One, a depiction of the book's main character, Sun Wukong, in a thrilling action RPG. Though the Destined One takes on the appearance of a monkey, he is still capable of the incredible feats of Wukong. Players will go up against mythical monstrosities and use everything at the Destined One's disposal to embark on an epic journey. What's been seen of Wukong has been beautiful, and the combat promises to be meticulous and strategic, like any good Souls-like game.
Path of Exile 2 | TBC 2023
Developer: Grinding Gear Games
Publisher: Grinding Gear Games
Platform(s): Steam, EGS
The follow-up to the 2013 free-to-play RPG is expected to launch into an ongoing beta sometime in 2023, and players will want to jump in to help guide the development of the bigger and more elaborate experience. Path of Exile 2 follows a seven-act story and serves as an expansion of the original. All content from Path of Exile will carry over, though the game will introduce a new skill gem system, improvements to the current engine, updated equipment, and 19 additional classes. While players wait for the Path of Exile 2 beta, they'll still be privy to new expansions to the original experience.
S.T.A.L.K.E.R. 2: Heart of Chornobyl | TBC 2023
Developer: GSC Game World
Publisher: GSC Game World
Platform(s): Steam, Microsoft Store
Enter the radioactive aftermath of the Chernobyl incident – just using the Ukrainian spelling due to the Russian invasion. Heart of Chornobyl had a rather difficult beginning, falling in and out of development until GSC Game World was able to press forward with the next entry in the S.T.A.L.K.E.R. universe. The FPS survival horror game will send players to the heart of the fallout, where monstrosities and strange visions await. Whether Heart of Chornobyl will be able to stick to its 2023 schedule is still to be seen, but GSC is certainly pressing forward regardless of the ongoing conflict.
System Shock | TBC 2023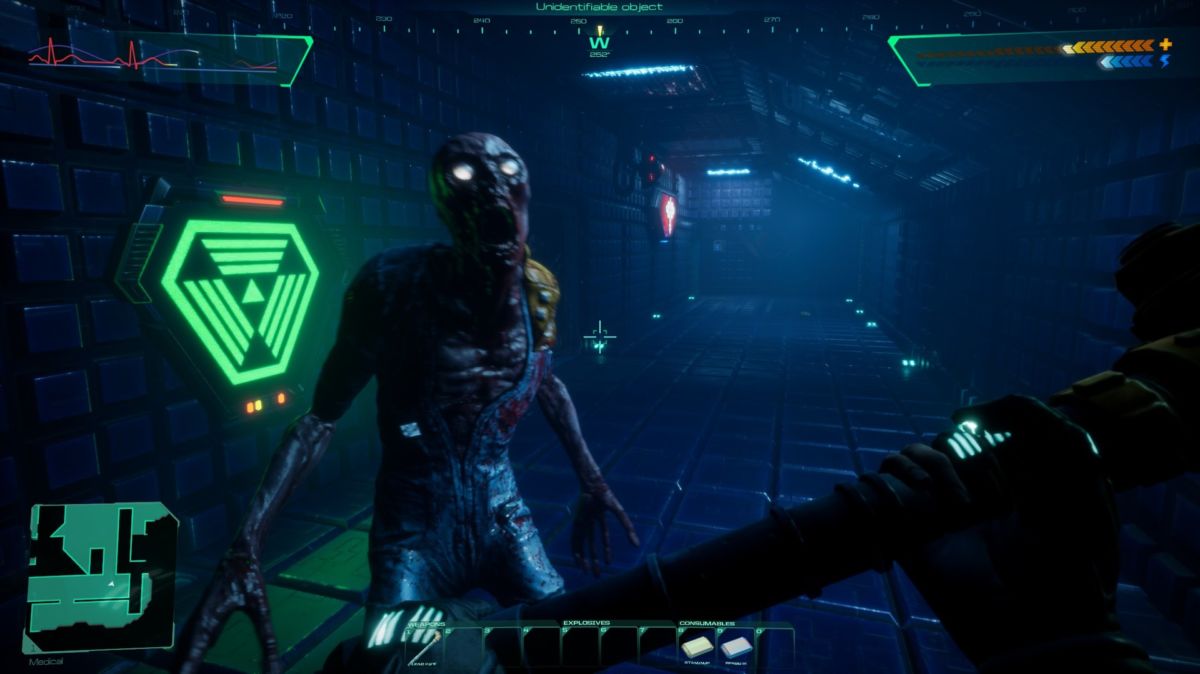 Developer: Nightdive Studios
Publisher: Prime Matter
Platform(s): Steam
Two years before Resident Evil was released and helped define survival horror, System Shock was drawing crowds to an eerie story laden with mutations and deadly robots. The remake likely won't change the formula much in the way of the plot, but we can expect smoother, tighter combat and, of course, much better visuals. SHODAN has overtaken Citadel Station and has been slowly turning the crew into robots. You may be the last hope to stop the AI if you can survive the twisted horrors and mechanical threats stalking you along the way.
Warhammer 40,000: Space Marine 2 | TBC 2023
Developer: Saber Interactive
Publisher: Focus Entertainment
Platform(s): Steam
Over a decade ago, Relic Entertainment introduced players to Captain Titus, a rough and gruff Space Marine, and his team, Sergeant Sidonus and Leandros. Space Marine 2 sees the return of Titus and the action-packed hack-n-slash gameplay that drove the original third-person shooter. Take on Tyranids using an array of melee and ranged combat, featuring explosive firearms and brutal blades pulled from the Warhammer 40,000 series. Revealed at The Game Awards 2021, details are relatively light, but we know Clive Standen has replaced veteran actor Mark Strong and the gameplay promises to be brutal, frantic, and fun.
READ NEXT: Biggest New Anime of 2023 & Beyond
Some of the coverage you find on Cultured Vultures contains affiliate links, which provide us with small commissions based on purchases made from visiting our site. We cover gaming news, movie reviews, wrestling and much more.