Summary
Critics find the Twisted Metal TV show entertaining, with a likable lead and post-apocalyptic action-comedy elements.
However, some reviewers criticize the show for its ineffective humor and shallow storytelling.
Despite mixed opinions, Twisted Metals successfully incorporates elements from the original game while creating a new story within its universe.
Another television adaptation of a video game, Twisted Metal, is receiving rave reviews after the success of The Last of Us. Based on the vehicular combat video games, the Twisted Metal TV show follows John Doe, a talkative milkman with amnesia whose mission is to drive across a desolate, post-apocalyptic wasteland to deliver a mysterious package while being chased by ruthless marauders in destructive vehicles. The Twisted Metal cast is led by Anthony Mackie alongside Stephanie Beatriz as the rash car thief Quiet, Thomas Haden Church as Agent Stone, and Will Arnett and Samoa Joe as Sweet Tooth.
Today, on Twisted Metal's release date on Peacock, critics started sharing their reviews for the series, which are mostly positive, resulting in a 68% rating on Rotten Tomatoes at the time of writing. The critical consensus seems to be that while Twisted Metal may be a shallow affair, it is ultimately entertaining. See what the critics are saying about the show below:
Rendy Jones, RogerEbert.com
A middle-of-the-road action-comedy for Peacock from the Deadpool and Zombieland dudes.
Nick Schager, The Daily Beast
An aggressively unfunny adaptation of a one-dimensional decades-old PlayStation franchise that few still care about, Peacock's R-rated action-comedy breaks down from the start and never recovers.
Neal Justin, Minneapolis Star Tribune
I haven't been into video games since Ms. Pac-Man was all the rage, but I can't imagine that PlayStation's Twisted Metal was as much fun to play as its TV adaptation is to watch.
William Hughes, AV Club
Mackie makes for exactly the lead this show needs, playing to its eschatological absurdities and its occasional feints toward deeper meaning.
Zaki Hasan, San Francisco Chronicle
Twisted Metal realizes that sometimes the appeal of the post-apocalypse genre lies in the simple pleasure of living vicariously through a likable hero dispensing one-liners while racing across the American wasteland.
Karama Horne, The Wrap
Twisted Metal uses enough of the game's original characters to keep loyal fans interested while creating a whole new story within its universe.
Christian Houb, Entertainment Weekly
A show that hardly ever lets anything sit (whether a joke or a serious moment) before immediately undercutting it with ineffective humor.
Dan Fienberg, The Hollywood Reporter
Shallow but entertaining, with traces of heart.
Alison Herman, Variety
The story of Twisted Metal is thin and packed with tropes; it's still an undertaking to get there from no story at all. The rest of the industry should ask whether that effort was worth it before the next wave of game TV starts to break.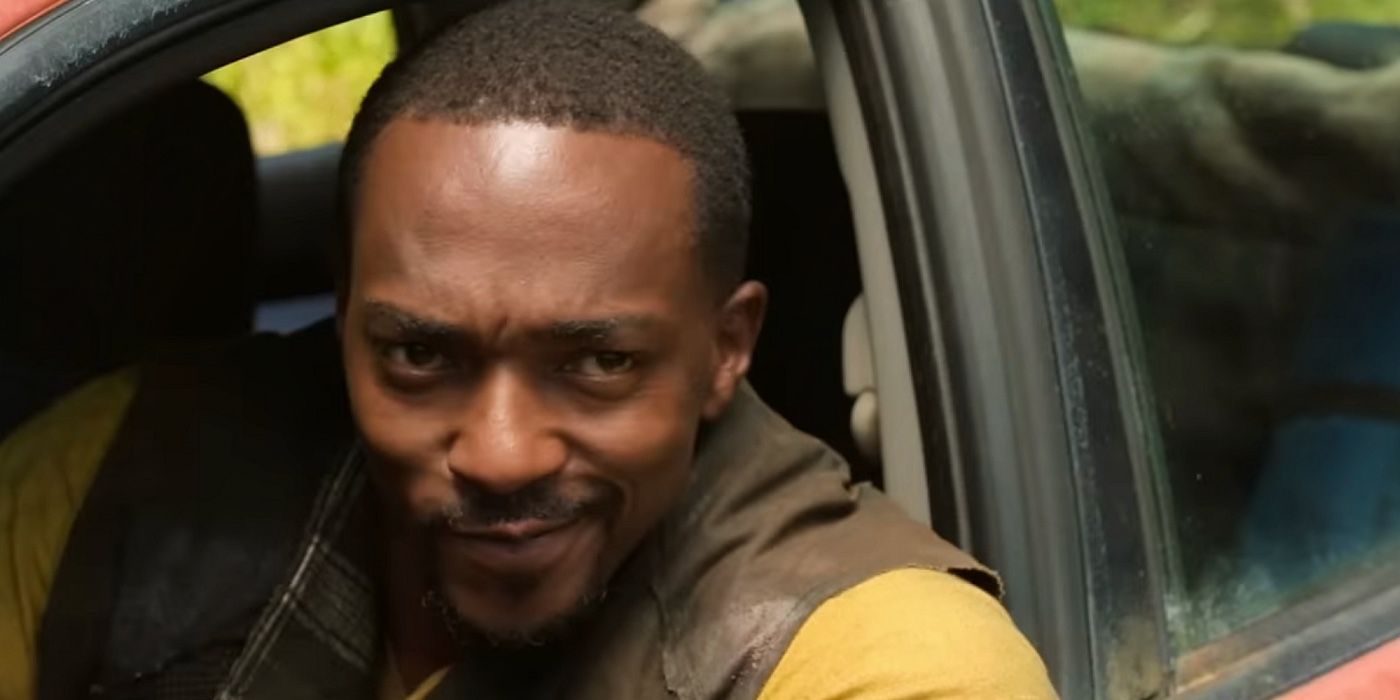 Video game adaptations have been all the rage recently due to the success of The Last of Us and The Super Mario Bros. Movie. Just like the HBO series, Twisted Metal is also based on a popular post-apocalyptic PlayStation game. While both follow characters trekking across a post-apocalyptic world and dealing with all the dangers that come with that, their approach to their similar subject matter is very different.
The Last of Us is an emotional drama that focuses on the relationship between Joel and Ellie, while Twisted Metal aims to be an entertaining action-comedy à la Deadpool or Zombieland. The HBO series received rave reviews from critics and was widely heralded as the greatest video game adaptation of all time, resulting in a superb 96% rating on Rotten Tomatoes. Also, Last of Us received 24 Primetime Emmy Award nominations this year, the second-most behind Succession.
At 68% on Rotten Tomatoes, while still a good score, Twisted Metal won't be giving The Last of Us a serious run for its money, though its mostly positive reviews do point out what works, and what doesn't, with the series. Mackie's performance as the likable hero and ability to deliver one-liners is being praised, even though the show's humor isn't always effective. The Twisted Metal show only uses a few original characters from the games, which should keep fans interested, and instead creates a new story within the same universe.
Source: Various (see links above)