Patch notes for AMD's latest Adrenalin driver update, version 23.7.2, confirmed that some Radeon GPUs (including its best GPU, the RX 7900 XTX) are crashing while playing Ratchet and Clank: Rift Apart with ray-tracing effects enabled. AMD is actively working on a fix but has not provided a release date for when the issue will be fixed. Based on the patch notes there appears to be a driver-related bug — but it could also be a game-specific issue that needs to be fixed by Nixxes.
Sadly, launch-day game crashes related to ray-tracing effects are nothing new in the modern gaming industry. Many games over the past few years have had their share of RT-related crashing issues, including Elden Ring, Spider-Man Remastered, The Witcher 3 Enhanced Edition, and Cyberpunk 2077 (to name a few). This isn't helped by the fact that most games on launch day arrive with game-breaking bugs and unpredictable instability in general as we saw with Star Wars Jedi: Survivor.
Even though Ratchet and Clank: Rift Apart is not a new game, the PC porting process performed by Nixxes can still lead to potential stability issues on launch day since the game code has been reworked to function on non-PlayStation 5 hardware. We saw this somewhat with Spider-Man Remastered, where its PC performance was drastically improved after several weeks of updates (on top of bug fixes).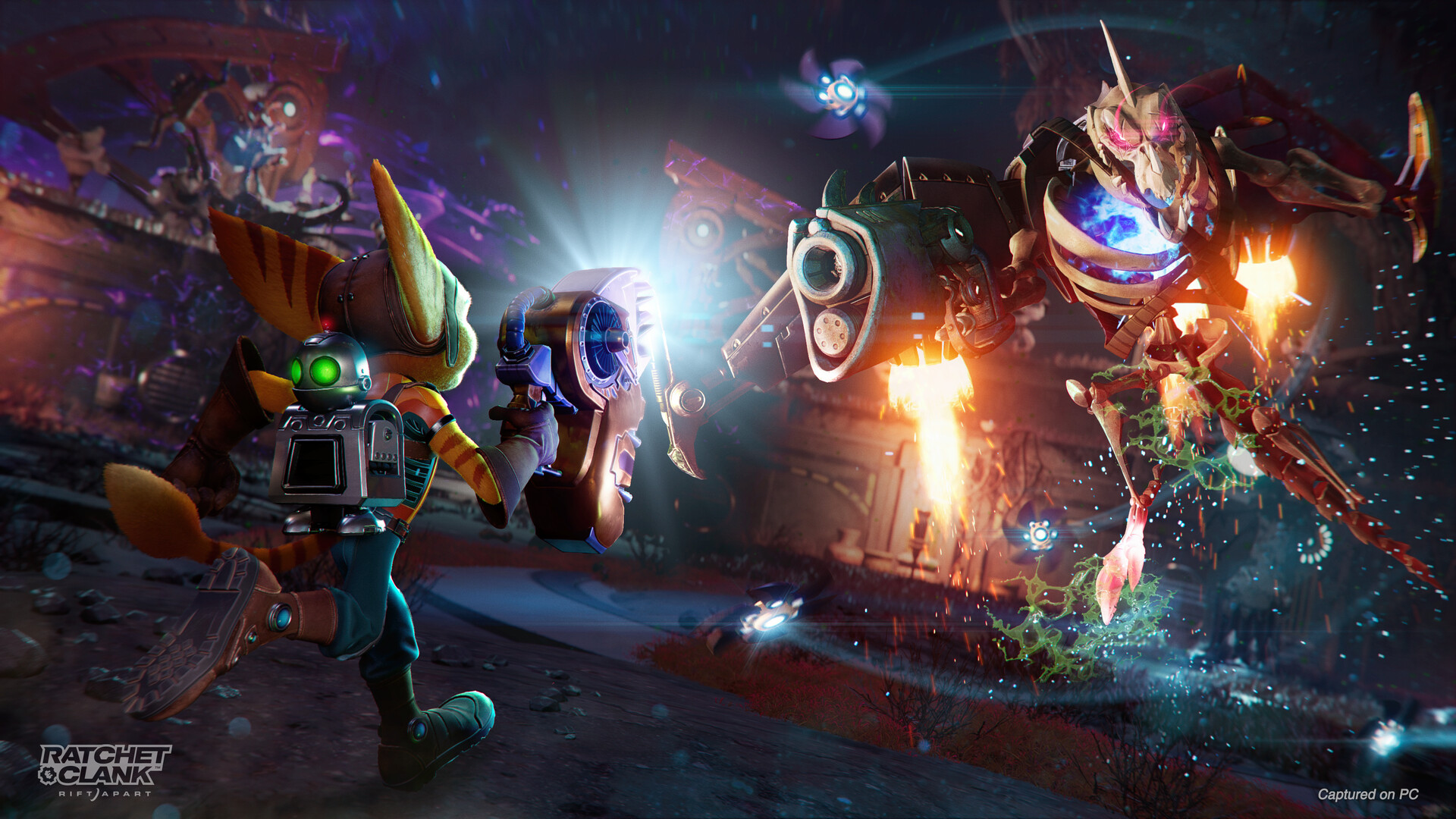 AMD's patch notes specifically highlight that Ratchet and Clank: Rift Apart can crash or display a driver timeout while playing the game with ray-tracing enabled and dynamic resolution scaling enabled on some AMD GPUs, such as the RX 7900 XTX, suggesting this could be more of an issue with newer RDNA GPUs. If you have this problem, it's best to try disabling DSR and any RT effects before launching the game.
Thankfully AMD seems to be the only GPU manufacturer with these specific Ratchet and Clank: Rift Apart game crashes. Nvidia and Intel appear to be clean, with their latest GPU drivers supporting the new title, and no mentions of game-related bugs in their patch notes.