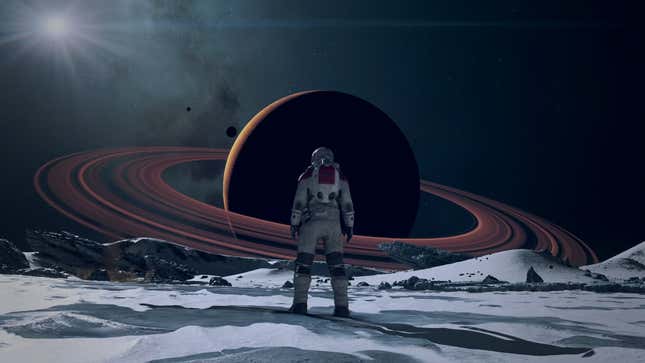 As the next Big Game™ on the near horizon, you might have a lot of questions about Starfield. We know that the game will have an enormous amount of explorable planets, but other specifics are still somewhat of an unknown—until now, that is. One fan has spent hundreds of hours compiling all known information about Starfield's character skill system, and the results are yours to peruse.
Diablo IV – Bear Bender Build
As a Bethesda-style RPG, Starfield will feature a set of skills you can invest in on top of its exploration and combat. If you've played Skyrim or recent Fallout games, you'll likely know what to expect. But for a game generating as much interest as Starfield, there's still so much more to learn ahead of its September 6 release. In an attempt to help on that front, one Redditor has compiled what appears to be the game's entire set of player-earnable skills. Keep in mind however, that while impressive, this information has been pulled from pre-release footage, and so may not be entirely representative of the final game. Still, this is an impressive feat of aggregation, and taking a peek is a decent way to pass the time until the game finally launches.
In a Reddit thread titled "After almost 200 hours of research, here is the complete skill system used in Starfield," user asd8dhd shows off their impressive body of work in a 44-page document.
While it bears repeating that this is all based on pre-release footage and some specifics are expected to differ in the final build of the game, the document reveals that Starfield is likely to break up its skills into the following categories:
Physical Skills (such as boosts to damage resistance, increases in health, resistance to infection and addiction, and melee combat)
Social Skills (such as persuasion, diplomacy, and bargaining)
Combat Skills (seems specific to certain weapon types like lasers, pistols, shotguns, rifles, etc.)
Science Skills (features different schools of study like geology, medicine, xenobiology, and astrophysics among others)
Tech Skills (focuses on robotics, ship piloting, and ship weaponry)
The document outlines five different skill trees across Novice, Advanced, Expert, and Master. And while certain skills might not be present in the final game, it stands to reason that the final version of Starfield will hew very closely to what's in this document. You can view all the screenshots the information was pulled from here.
Oh, and if you're interested in checking out all the star systems that've been seen in trailers thus far, check out this page by yet another intrepid pre-release Starfield investigator.
This research is an impressive effort, having taken literally hundreds of hours. It puts my failed attempt to review every chicken parm sandwich in my area to shame.