Today, July 20, marks 54 years since the Apollo 11 mission and man's first steps on the moon. There's a lot of technology, science, and innovation to thank for our ability to take that giant leap – and I think it's perfect that Starfield is paying tribute to one of those innovations, one of the oldest when it comes to space flight, with its Collector's Edition.
When Apollo 11 blasted into orbit, it had three human crew members. But alongside the names of Neil Armstrong, Buzz Aldrin, and Michael Collins, one more name was seared into the annals of history at that time: that of the Omega Speedmaster.
The Speedmaster, or Speedy for short, has since become absolutely synonymous with the Moon Landings, and space travel in general. At the time of the Apollo Program development, NASA made one key decision: its astronauts should be equipped with personal timepieces in order to ensure the mission stayed on track, even if any timing mechanisms built into the modules themselves faltered. And so, a search began for a watch fit for space.
They didn't just need any old watch, though. Whatever was chosen needed to be super-accurate and resistant to the extreme changes in temperature, humidity, and gravity that'd be encountered on the mission. NASA invited brands to pitch, and several did so.
One brand bafflingly pitched a pocket watch, which would've inevitably floated around, annoyingly, as soon as gravity lessened. Other brand's offerings (including that of Rolex), failed during NASA's torture tests. Omega's Speedmaster, which was initially designed as a racing and sports chronograph, passed them all.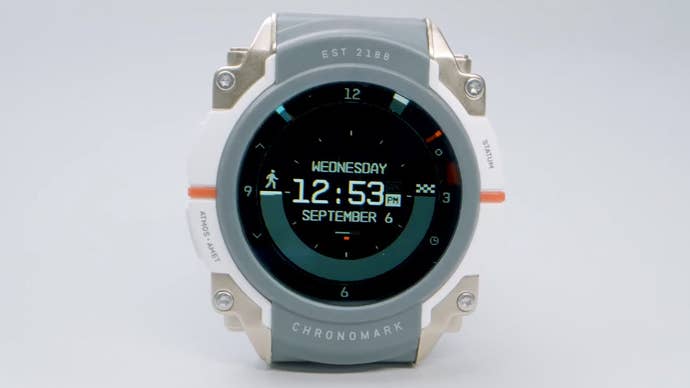 NASA had a couple of modifications it wanted Omega to make – but ultimately, it was a modified version of this watch that went to space. And the moon. Neil Armstrong left his Speedmaster inside the module as a backup, because the module's electronic timer had malfunctioned; vindicating the need and utility for disconnected, analogue timepieces for the mission. Plus, knowing the time in Texas wasn't exactly key down on the surface. Self-professed 'watch guy' Buzz Aldrin wore his down to the surface, however – making his particular Speedy the first watch worn on another celestial body.
After the Apollo 11 mission, the Speedmaster continued to be used for many years. When Apollo 13 was at risk of being trapped in space, one crewman's Speedmaster was used to time the critical burns to adjust the craft's trajectory to ensure they made it back to Earth (as later dramatized by Hollywood). Most recently, the Speedmaster broke a new space record in 2012, spending nearly 900 consecutive days in space on the wrist of Russian Gennady Padalka aboard the ISS.
This association has endured. I personally purchased a Speedmaster because of my nerdy sci-fi and spaceflight interests. The caseback of my particular model is proudly emblazoned with the words 'FLIGHT-QUALIFIED BY NASA FOR ALL MANNED SPACE MISSIONS – THE FIRST WATCH WORN ON THE MOON'. Someone else I know is also aware of this history is one Todd Howard. The Bethesda Game Studios head honcho and creative lead has worn a Speedmaster during several Starfield promotional beats, including the release date reveal.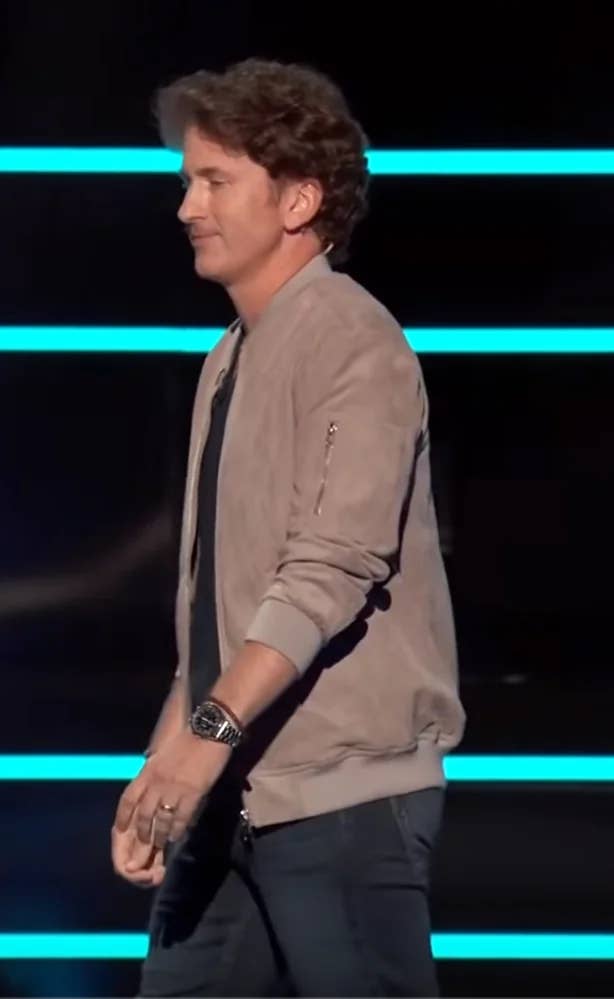 All of this is why the choice to pack a watch into Starfield's Collector's Edition is so perfect. And, for my money, so much more impactful and real than a statue, helmet, or even Fallout 4's Pip-Boy Replica. Not only is the Starfield Watch featured in the game, it's intrinsically linked to a vital piece of space travel history. And one that Howard is clearly intimately familiar with.
Sure, a much cheaper smartwatch with what looks to be a fairly low-resolution display is no real rival for a Swiss Chronograph – but being realistic, this is a video game Collector's Edition; you're never going to get an everyday wear piece. And regardless, it's a lovely idea. So often these Collector's Editions are just relatively useless tat; stuff you stick on a shelf or into the attic to collect dust. This is something you can use – and something grounded in real history as much as the lore of the Starfield universe.
Here's hoping it avoids the quality pitfalls some old Bethesda CEs have fallen into – because if it does, this might be one of the neatest Collector's Edition items I've seen.
Pre-order Starfield today or get ready with discounted Game Pass codes
Starfield will be launching exclusively for Xbox Series X/S and PC (Windows) on September 6th 2023. Pre-order your copy of Bethesda's upcoming action RPG from the links below and get set for the new galactic adventure.
Players who pre-order the premium edition can play Starfield early from September 1st. That's five days before it lands on Game Pass! PC Players looking to upgrade their PC can also get Starfield for free when you buy select AMD Ryzen processors, AMD Radeon graphics cards, or a gaming system that contains both.
Alternatively, you can play Starfield on Game Pass on day one. Our shop here at VG247 is currently offering a 5 per cent discount on Game Pass codes and Xbox Credit – simply redeem the code "VG247" at the check out. The code is valid until 31st July, so stock up now to save money on a Game Pass membership or discounted Xbox Credit if you're buying Starfield on the Xbox Store.