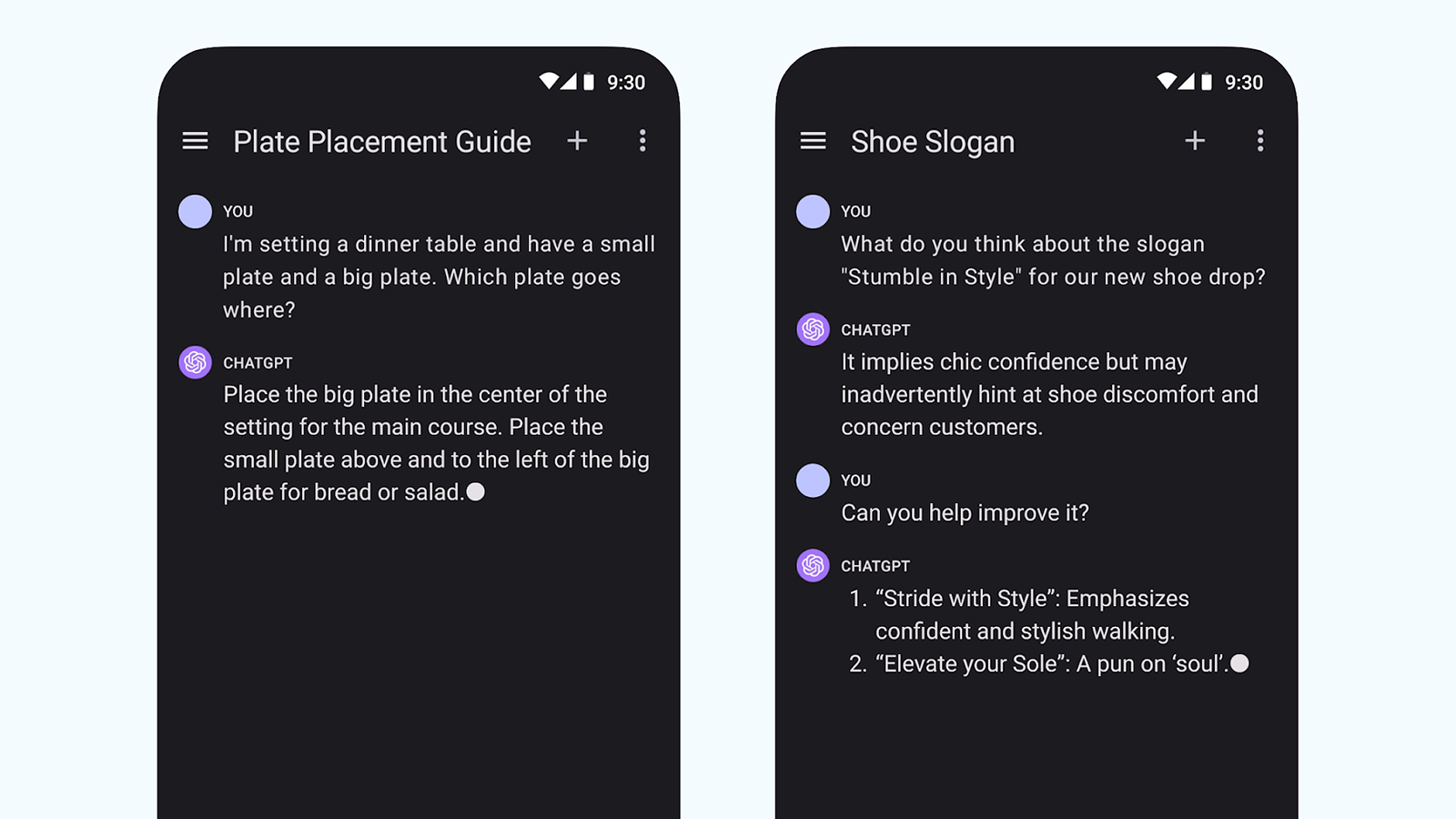 iPhone owners have been able to make use of ChatGPT for iOS for a couple of months now, and those of you on Android won't have to miss out for very much longer: ChatGPT for Android is launching next week.
The news comes via a tweet from ChatGPT developer OpenAI, and the app is already listed on the Google Play Store. You can't download the app yet, but you can indicate your interest by clicking or tapping on the Pre-register button. That basically means you'll get an alert when it's available.
Details on the app are rather thin on the ground at the moment, but from the app screenshots and description, this looks to be very much like the iOS version. You can use the iOS app with both free and paid-for Plus ChatGPT accounts.
There's no indication yet as to whether ChatGPT for Android will be launching in every country at the same time – it took a week or so for ChatGPT for iOS to expand outside the US. For what it's worth, we were able to successfully pre-register for the Android app in the UK, so make of that what you will.
The usual ChatGPT experience
The ChatGPT mobile experience is almost identical to the desktop experience, only on a smaller screen. Your conversations get synced across all the devices you're logged in on, and you can ask about anything from gift ideas to ancient history.
It's not clear yet whether you'll be able to use voice input on ChatGPT for Android as you can with ChatGPT for iOS – but we'll be trying out the app just as soon as we can and giving you the lowdown on everything it offers. OpenAI has done well at integrating its app with iOS, and we're hoping for the same on Google's mobile platform.
The standard caveats apply when using ChatGPT on Android: remember that the AI-powered chatbot is prone to hallucinations and inaccuracies, and you should avoid sharing any personal or sensitive information in your conversations.
With Apple reportedly working on its own ChatGPT rival, and Google busy pushing AI into just about all of its products, OpenAI knows that it needs to keep ChatGPT relevant and fresh – and making the bot available for the billions of smartphones running Android worldwide should certainly help with that.