Do you like strategy rpgs like Final Fantasy Tactics? If so, then you might want to give Cross Tails from KEMCO a look. Here is our review of Cross Tails for the Nintendo Switch!
Cross Tails is a strategy rpg in the style of games like Final Fantasy Tactics. The game's story focuses on two kingdoms at war and the secrets that are behind it. And the best part is that you can choose between two different characters, one from each kingdom, and see different sides of the same story. Being able to choose between two characters adds a lot of replay value to Cross Tails. Oh and the battles are really fun too.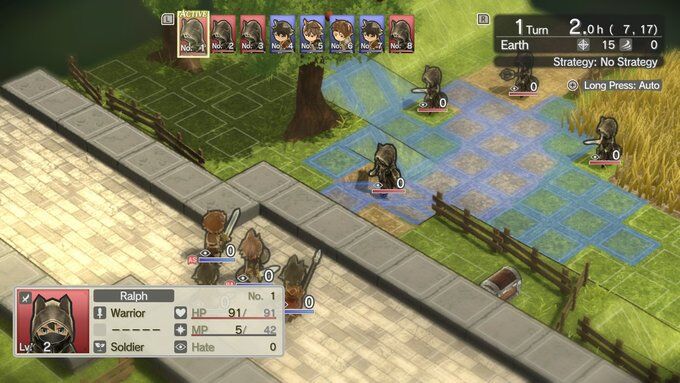 If you've played a strategy rpg like Fire Emblem or Final Fantasy Tactics, then you're already familiar with Cross Tails grid based strategy gameplay. The battles move as fast or as slow as you want them to. Cross Tails lets you take on free battles via the world map's menu and level up, change classes and more via the menu too. You even shop via the menu. It would've have been nice if you entered the shop or battles via the world map too but the menu isn't too hard to navigate and strategy fans should be alright with this setup.
Cross Tails has a lot of gameplay and fans of the genre will likely love this game. It even has excellent graphics.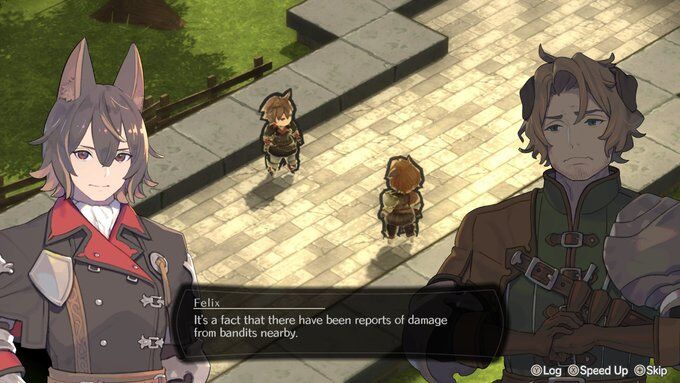 Cross Tails has a mix of cel-shaded characters with more traditional 3D backgrounds. The combination of the two works really well. Cross Tails has very good graphics! It also has pretty good music too.
Strategy fans will likely love Cross Tails. The gameplay is really good and because of the two storylines, there's a lot of replay value too. If you like games like Final Fantasy Tactics and other console strategy games, then you'll want to check this game out!
Thanks to KEMCO for providing a review code for this game. Cross Tails is available now on the Nintendo Switch eshop!
Trailer