OpenAI has introduced a new feature to the popular AI chatbot ChatGPT that will allow the bot to properly remember your preferences and provide more personalized responses.
With the new update, you'll be able to input 'custom instructions' per request, and the chatbot will then 'remember' those instructions in further conversations.
The announcement from OpenAI comes as a response to user feedback, with the company stating that "we've deepened our understanding of the essential role steerability plays in enabling our models to effectively reflect the diverse contexts and unique needs of each person".
So what difference does the new feature actually make? The examples given to us by OpenAI paint a good picture of how the update could improve user experience with the chatbot. Say you're a teacher, looking to make a lesson plan for your 3rd-graders. Rather than having to continuously state this with each new conversation, a custom instruction set means the bot can give age-specific recommendations without having to be reminded.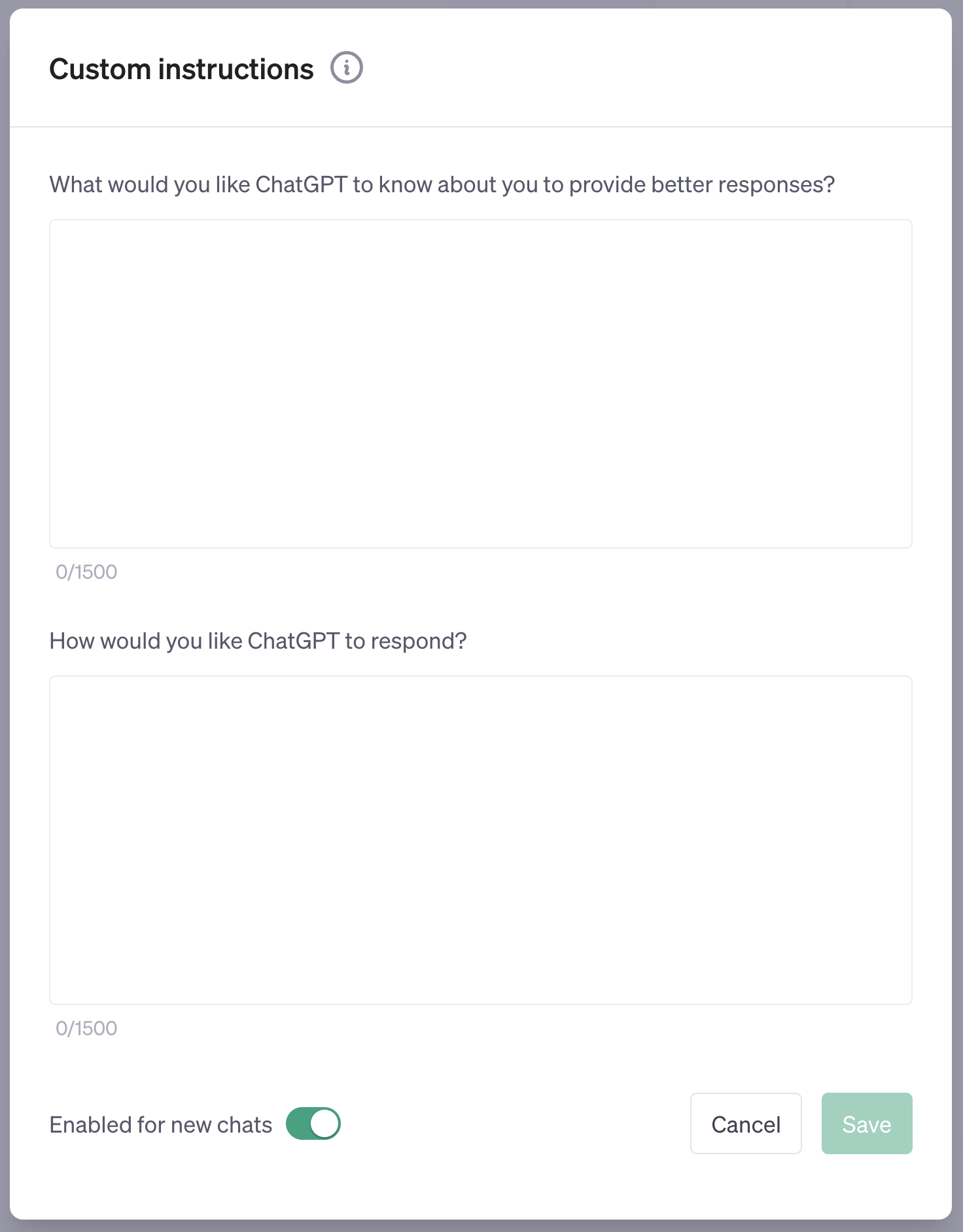 If you use ChatGPT quite often, you'll know how frustrating and often time-consuming it can be to repeatedly remind the bot of your prompt parameters. If you're using the chatbot for work, school, or just as a daily assistant, setting custom inputs will save a lot of time and frustration. 
Do keep in mind that, as it stands, the feature is exclusive to Plus subscribers for the time being – though it hopefully won't be long until we see it rolled out to all users across the platform. 
If you are a Plus subscriber and you'd like to give it a go, just head over to the 'Beta features' section of the settings on the ChatGPT website and enable 'Custom instructions'. Presto, you're ready for the bot to remember your specifications!