Might and Magic: Clash of Heroes was previously available on other systems. We played it on the DS and the PS3 and liked it a lot. How does the Nintendo Switch version of this title hold up? Is this a game that Switch owners must own? Here is our review of Might and Magic: Clash of Heroes Definitive Edition.
Might and Magic: Clash of Heroes Definitive Edition has a really good story. In the middle of the night, a group meets to discuss important matters but everything is interrupted when demons attack them. Some people die and the main characters of the story gets separated. The player will get to see the story from several points of view. The game's dialogue is good and best of all, the game has slightly animated cutscenes that have voice acting! However, as good as the story is, the gameplay is even better.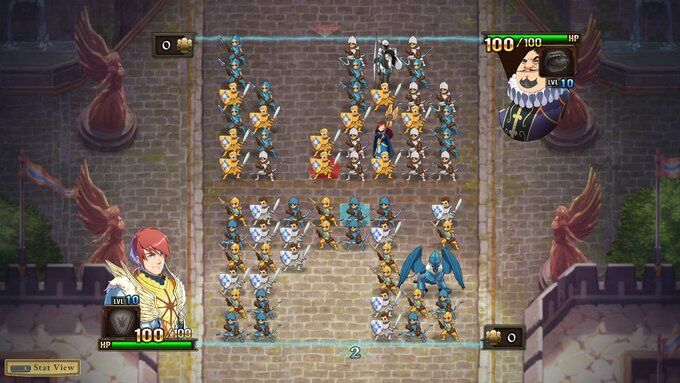 In Clash of Heroes, you control characters as they move around on a predetermined, linear path. When they run into an enemy, the battles are like a puzzle game. You have to match three of the same color troops to launch them at the enemy. The enemy does the exact thing. The battles are addictive and they get more challenging as you progress in the game. Thankfully, this is also an rpg so your character and troops continue to get stronger and will be able to take on the harder enemies easier. The part puzzle, part rpg feel of Clash of Heroes is absolutely wonderful.
And along with the story mode, you can take on Quick matches with computer-controlled enemies and there is an online multiplayer mode and hotseat mode. Unfortunately, the Definitive Edition does not the local wireless mode of the DS version. This is a shame since the Nintendo Switch has local wireless and this game would work perfectly with that. Still, the amount of content available for this version is pretty great.
As far as the game's controls, they work really well. Might and Magic Clash of Heroes is a very easy game to control. Though, it would've been cool if the game had touch screen controls in portable mode. Moving the characters around and moving characters in battle seem like they would work well with the touch screen. That said, its not a deal breaker that there's no touch screen support. Might and Magic: Clash of Heroes plays very well without it and it looks great too!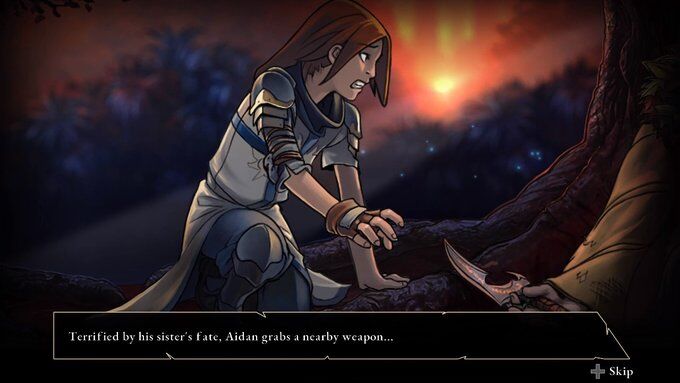 Might and Magic Clash of Heroes has excellent graphics. All of the characters, allies and enemies, are extremely well designed and so are the backgrounds. The slightly animated cutscenes look very good too. That said, the allies and enemies could look a bit bigger in battles, especially in portable mode.
The game's music and voice acting are pretty good too. Clash of Heroes doesn't have full voice acting but what it has is really well done. Might and Magic: Clash of Heroes Definitive Edition is an excellent game.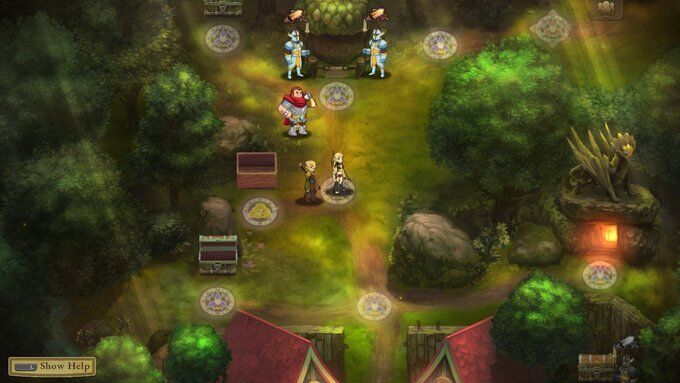 Might and Magic Clash of Heroes Definitive Edition is a must have game for the Nintendo Switch. Yes, we did have some nitpicks: it would've been nice if it included local wireless play for portable mode and bigger characters in battle, but, overall, the gameplay and graphics here are better than ever. If you've never played this game before, you are in for an absolute treat and if you have played it before, you'll need this version too. Puzzle and rpg fans are going to love this game.
Thanks to Tinsley PR for providing a review code for this game. Might and Magic: Clash of Heroes Definitive Edition is available now on the Nintendo Switch eshop!
Trailer