Minecraft is the best-selling video game of all time for a reason. The title's unique crafting and building systems, combined with Minecraft's beginner-friendly approach, create a place where gamers of any age can let their imaginations soar. The malleable nature of Minecraft's world has allowed for a variety of partnerships and crossovers between Microsoft and various film, TV, and gaming franchises. With 2023 featuring a ton of high-profile releases, developer Mojang could look to collaborate with any number of developers. However, Baldur's Gate 3 stands out above the rest, with its characters and setting making for a collaboration that just makes sense.
The Baldur's Gate series is an extension of Dungeons and Dragons; Baldur's Gate 3 adapts Dungeons and Dragons 5e's world and rules to a video game setting. The title takes place nearly 100 years after the events of Baldur's Gate 2 and will see players explore the Forgotten Realms yet again. The series' main enemies, the Illithids, are trying to invade the mortal realm, and players must thwart their plans while searching for the cure for an infection their character received in a previous conflict with the Illithids. With so much in common with Minecraft's D&D DLC, Baldur's Gate 3 provides a natural and rather effortless crossover opportunity.
RELATED: Baldur's Gate 3 is Setting a High Bar for Dragon Age: Dreadwolf and Mass Effect 4
Minecraft Has Already Laid the Foundation for a Baldur's Gate 3 Crossover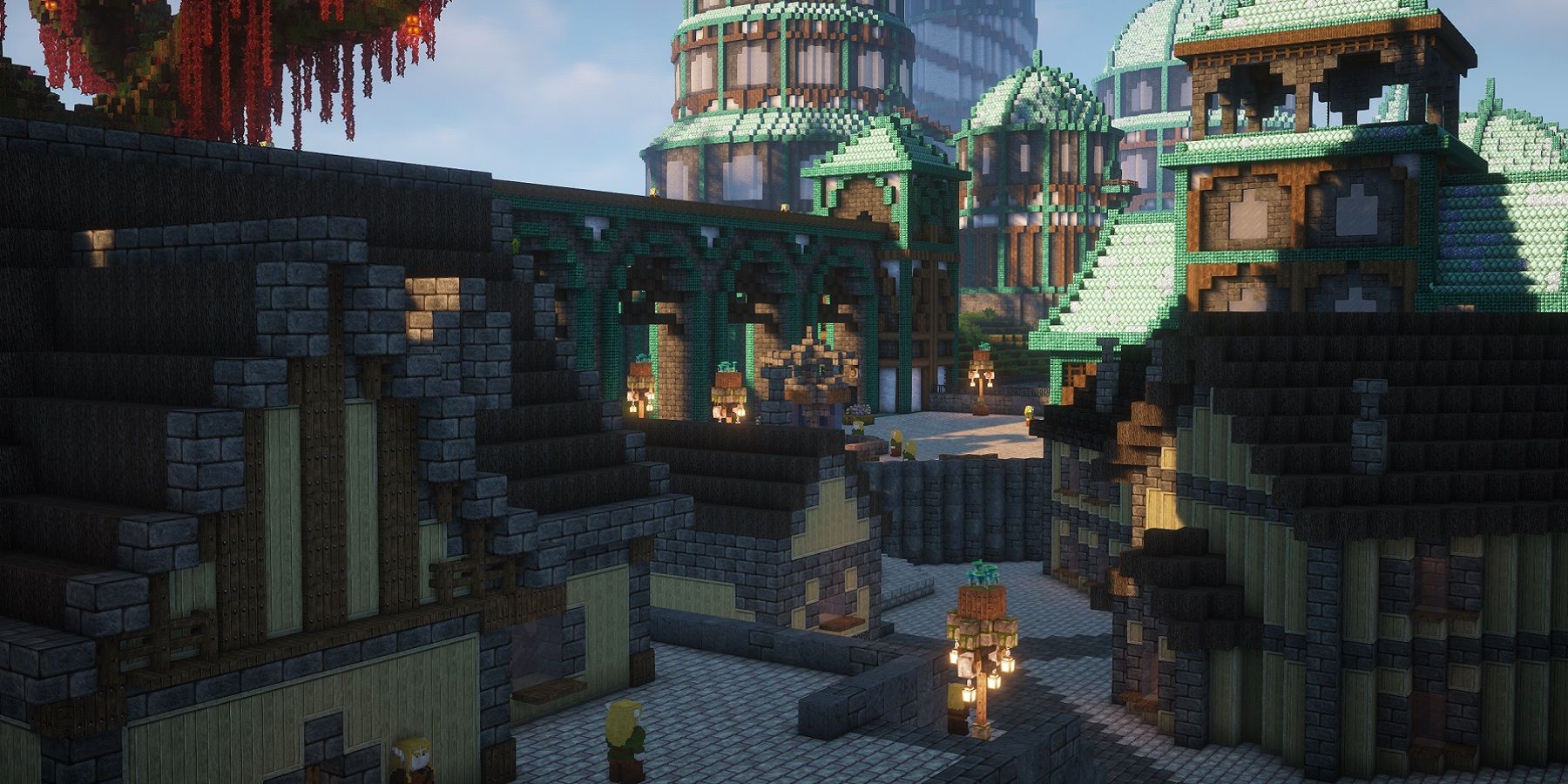 Minecraft first released in 2009 on PC, before its alpha and beta versions resulted in a shift. The first full version of the game, officially titled Minecraft, was released in November 2011 and quickly took the gaming world by storm. Over the years, Minecraft has continued to grow and evolve, receiving major updates as new console generations allowed for greater graphical fidelity and provided more power through which Minecraft's world could be built and expanded. In 2023, the title is still among gaming's most popular, as a variety of crossovers and collaborations continue to bring fans of other series and genres to the world-class sandbox builder.
Mojang's plans for 2023 already set the stage for a potential Baldur's Gate 3 crossover, as Minecraft's next major DLC is a collaboration with Dungeons and Dragons. The DLC allows players to explore the Forgotten Realms, D&D's official setting. Wizards of the Coast has revealed that the Candlekeep Library and Icewind Dale will both appear, and the reveal trailer showcases combat with various classic enemies. Following the release of Minecraft's Dungeons and Dragons DLC, a Baldur's Gate 3 crossover not only makes sense but also would require very few original systems to create.
A Baldur's Gate 3 Minecraft DLC Would Differ in a Few Key Areas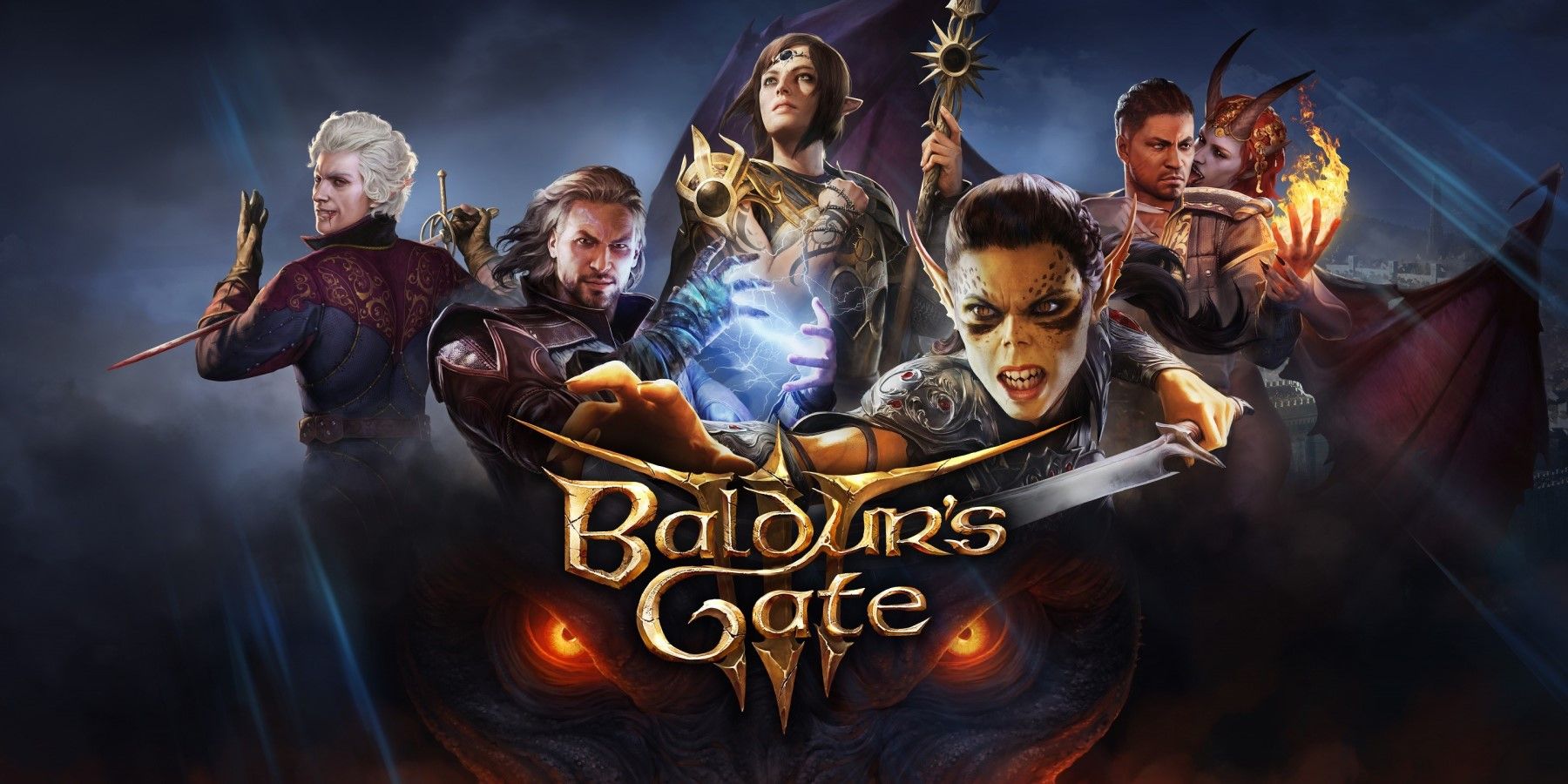 Despite being an extension of its world and systems, Baldur's Gate 3's features a few key differences from Dungeons and Dragons 5e, as the role-playing game's translation to video games requires some tweaks. Core characteristics, such as Alignments, are absent from Baldur's Gate 3, with player-characters' tendencies and interactions with NPCs shaped by their actions, similar to the systems in Mass Effect and Fallout 4. Environmental Hazards, such as electric pools of blood and burning patches of ground play a large part in Baldur's Gate 3's combat. These interactions and hazards are among the many features that could be used to quietly differentiate Minecraft's possible Baldur's Gate DLC from the D&D release.
Baldur's Gate 3 is currently in Early Access, and the timing for a crossover with Minecraft couldn't be better. Despite planning for a Spring 2023 release, Minecraft's D&D DLC has yet to confirm a release date. This leaves the door wide open for the DLC to make a shift toward Baldur's Gate 3's unique features and locations. Until Minecraft's D&D DLC is officially confirmed for release fans of the massively-successful role-playing game can look forward to Baldur's Gate 3 entering full access early this fall.
Baldur's Gate 3 releases on August 3, 2023, for PC and September 6 for PS5.
MORE: Why You Should Play a Warlock in Baldur's Gate 3