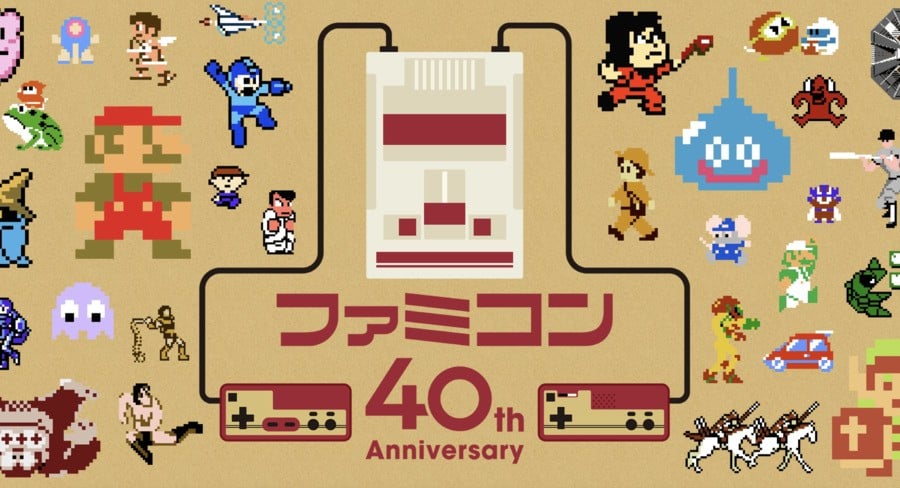 Nintendo's Famicom has turned 40 years old, if you can believe it. The little console that could pretty much singlehandedly saved the video game industry with classics such as Donkey Kong, Super Mario Bros., and The Legend of Zelda, and now Nintendo is paying homage with a comprehensive website celebrating everything Famicom.
The website is, naturally, entirely in Japanese, so you'll need to either wing it or use your browser's translation tool if there's one available. Either way, there's a lot to delve into here. You've got an awesome gallery of classic games from the system, and you can even swap between views of the front cover, the cartridge, and the main menu screen.
There's also an incredible history segment that looks into the Famicom chronology, letting you check out beautiful high-res artwork and sprites of some of your favourite games from the late '80s and early '90s. Finally, if you want a deep dive into the hardware itself, Nintendo has you covered there too.