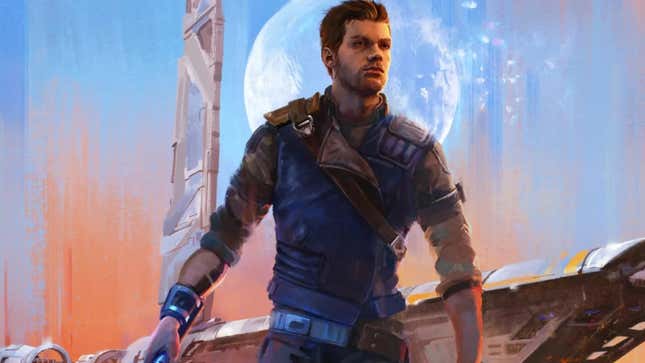 Procrastinators are once again reaping. Xbox Series X/S owners who haven't yet picked up some of the biggest games of this year and last can get them for up to 45 percent off, in case you didn't already have enough to play after the recent jam-packed release window.
Thank You, PS Plus, For Making My Backlog Even Bigger
Microsoft's "Ultimate Game Sale" runs from July 14 through July 31 and includes discounts on console games big and small, as well as some PC ones. The deals include 25 percent off Star Wars Jedi: Survivor, one of the best games of 2023 which also recently got promoted to Kotaku's list of best Xbox Series X/S games. Hogwarts Legacy is also on sale, though it's a bit weird. The Deluxe Edition, which includes free unforgivable curses, is marked down to $64, while the regular edition remains full price at $70.
The other big discounts are Elden Ring, which is down to $42, and Call of Duty: Modern Warfare II, with 45 percent off from the "next-gen" price tag. Here are some of the other deals worth a look:
Ghostwire: Tokyo – $20 (67 percent off)
Dead Island 2 Deluxe Edition – $60 (20 percent off)
Red Dead Redemption 2 – $20 (67 percent off)
Cyberpunk 2077 – $30 (50 percent off)
Far Cry 6 – $15 (75 percent off)
Marvel's Midnight Suns Enhanced Edition – $28 (60 percent off)
Tiny Tina's Wonderlands – $20 (67 percent off)
The Witcher 3 – $25 (50 percent off)
Wild Hearts – $42 (40 percent off)
It Takes Two – $16 (60 percent off)
Cuphead – $14 (30 percent off)
Lego Star Wars: The Skywalker Saga – $20 (67 percent off)
Unfortunately, there aren't any good deals on the Xbox Series X or S consoles themselves at the moment. Accessories, meanwhile, have a few slight discounts. You can get $13 off Xbox controllers, or up to $40 off the Elite Series 2 depending on the color, which isn't bad for one of the best game pads out there. There's no special discount on Game Pass at the moment, though Microsoft did just bring back the $1 first month trial for new subscribers.