Skywind is a fan-made project combining my two favorite Elder Scrolls games: Morrowind and Skyrim. It has officially been in the works now for over a decade, and given the scale of the project, there's still no word on a possible release date. I have spent the better part of my teenage years and now my young adulthood tracking the project, hoping to see news of the RPG game's launch. There are only so many visual overhauls and mods I can add to the vanilla game, and I'd rather experience Morrowind in its true, uncanny glory, modernized graphically yet still nostalgic at its core – and only Skywind can provide that.
Following a recent, sizeable update on Skyblivion – and the promise that it'd release in 2025 at the latest – I've been left wondering about Skywind, which seeks to merge Morrowind's expansive world with the "enhanced graphics and capabilities" of Skyrim. Given Skyblivion and Skywind's similar production times, my hype for the latter is at an all-time high.
We do receive updates fairly often, showcasing pieces of the enhanced gameplay and story, with the latest video featuring 20 minutes of questing. Still, the volunteer developers behind the mod have openly said they are keeping their "release targets private for now." In their view, "an approximate estimated date won't help us deliver Skywind faster and will result in disappointment if we're delayed."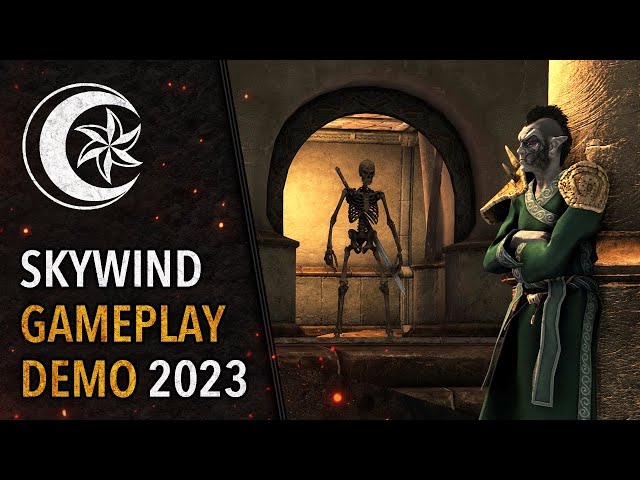 Telling the story of the Nevarine, a hero reborn as an outlander only to be shipped to an unfamiliar island, Skywind follows the third Elder Scrolls game with a host of improvements and additions familiar to fans of Skyrim. Fully voice-acted lines, unique perks, and throwable weapons – and from custom spells to stressful stamina mechanics, everything we loved (or maybe didn't) about Morrowind is making a fresh comeback, too.
"We revisit the Morrowind concept art," the devs have stated, "and explore the intent of the original designs to create our own interpretations." There is something about the strangeness of Morrowind's surreal world that has kept me hooked since I first played it as a child, and Skywind is the perfect opportunity to boggle my mind 0nce again with the classic RPG's dreamlike setting.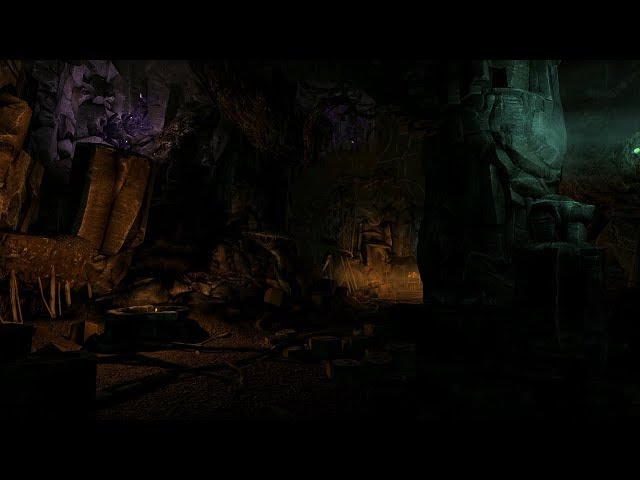 You know that feeling you get when you look back at an old game and realize how much your brain filled in the low-poly gaps? Skywind looks like my mind's idealized version of Morrowind. The volunteer developers are resurrecting one of my favorite games ever, just as you would renovate a beloved, creaky home. It isn't the same as it was before, but it's still home, and it still feels like home.
As the Skywind team put it: "It'll be done when it's done." Their top priority is delivering the best possible version of the mod's concept, one that will more than fulfill our Sadrith Mora-loving expectations. "We greatly appreciate the interest our fans have in the project and understand how much you want to play it and we're working hard to make it what it is destined to be."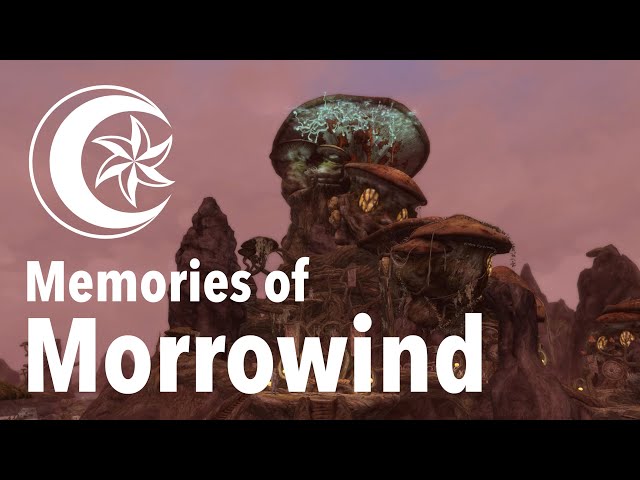 I honestly don't even know if a release date would satiate my hunger to visit a reimagined Balmora, and given how long I've already waited, I know in my heart of hearts that the protracted development time is the right call. Just don't mind me while I obsessively look through old Skywind updates in the hopes of catching new details I missed the first time around.
If you're also waiting for Skywind, you can't go wrong with our list of the best Skyrim mods. After all, you can never have enough hours in the Elder Scrolls series. You can also look through a few of the best PC games out there right now if you need some non-Skyrim material to stay busy ahead of the Elder Scrolls 6 release date in (fingers crossed) a few years.