The DC Comics brand has inspired a range of video game titles across its storied history. Not all of them have been successful, as Gotham Knights can attest to. However, titles like Injustice and Telltale's Batman series have demonstrated that with the right creative teams, inspired story, and innovative gameplay, DC's characters can headline truly exciting titles. The Arkhamverse has to be the most prominent DC video game franchise in history. Launching with Arkham Asylum, this shared universe is set to continue with the release of Suicide Squad: Kill The Justice League. The highly anticipated Nintendo Switch editions demonstrate that there's still a massive audience for the brand, but unpleasant changes may be in store for Arkhamverse fans.
Major changes are taking place at Warner Bros. Their cinematic slate has received an overhaul courtesy of creative lead James Gunn and producing partner Peter Safran. The creation of the DC Cinematic Universe or DCU is definitely a thrilling prospect for those who want a meaningful shared universe akin to the MCU. The plans that are currently set in motion might have dire consequences for video game titles independent of the DCU. This puts the Arkhamverse in the firing line.
RELATED: James Gunn Saying 'No' to Suicide Squad 3 Movie Is for the Best
Importance Of The Arkhamverse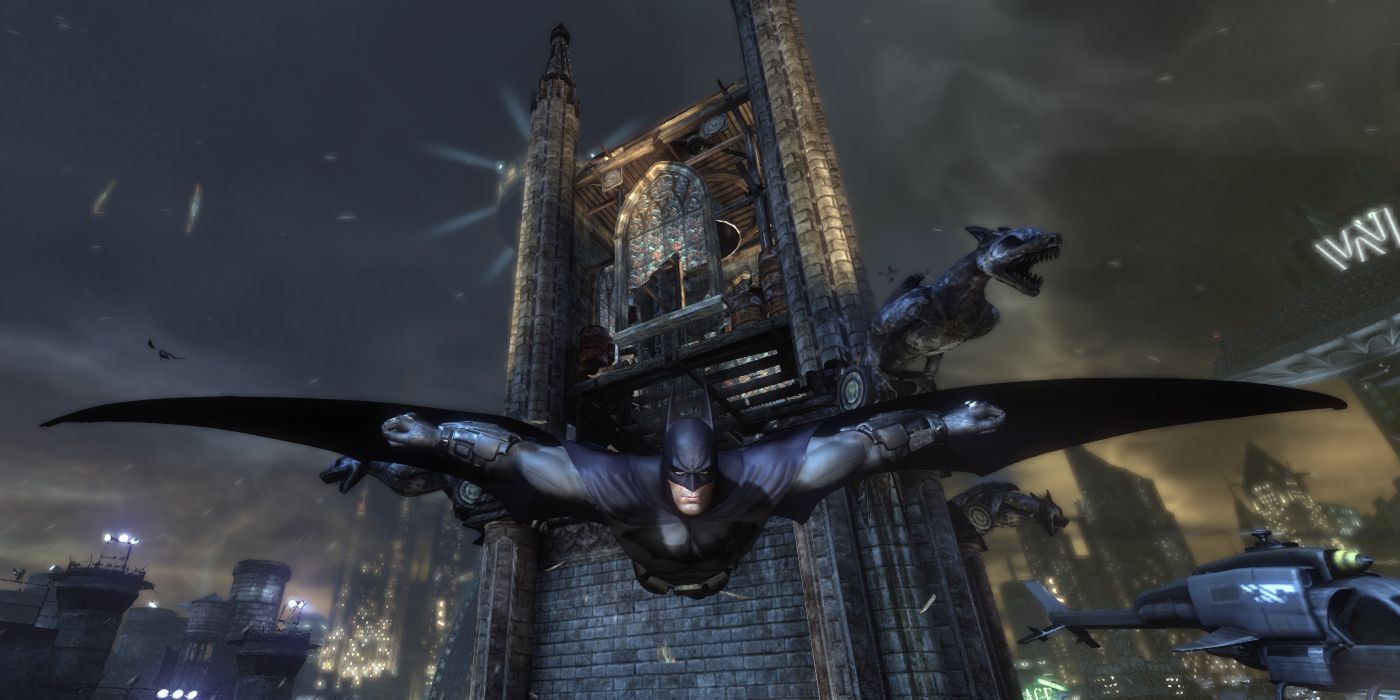 The importance of the Arkhamverse cannot be understated. There are very few superhero video games that have stood the test of time and demonstrated exactly what the comic medium could achieve through a different method of storytelling. Rocksteady Studios made it their mission to craft an experience that truly put the player in the cape and cowl. Arkham Asylum was a mega-hit, featuring an ambitious new combat system genuinely changing the industry forever. Arkham City upped the ante and delivered one of the most intense narratives of all time. Although the Joker's death might have taken things in an unexpected direction, Arkham Knight still capped off the franchise well with some stunning Batmobile gameplay. Arkham Origins a respectable prequel from WB Games Montréal that stuck the landing thanks to its engaging, (albeit slightly limited) game. Arkhamverse villains like Joker, Penguin, Harley Quinn, and Mr. Freeze feel like the most definitive versions of their characters.
It's hard to imagine any other studio creating such an expansive and detailed world. Players took great joy out of simply exploring each location the series adapted from the comics, knowing that the developers put their heart and soul into every game. The voice cast's incredible talent contributed to the series' massive success. The stellar writing is nothing without performers to bring it to life. Thanks to their performances, all-time greats like Kevin Conroy, Mark Hamill, and Tara Strong have become vital parts of their respective character's legacies. The Arkhamverse isn't just nostalgic for players, it's timeless. While there may be debate among fans as to what the next Batman game should look like, it's almost certain that audiences want a continuation of the Arkhamverse. Unfortunately for them, it may be in jeopardy.
RELATED: James Gunn Addresses Blue Beetle's Future in the New DCU
The New DCU Strategy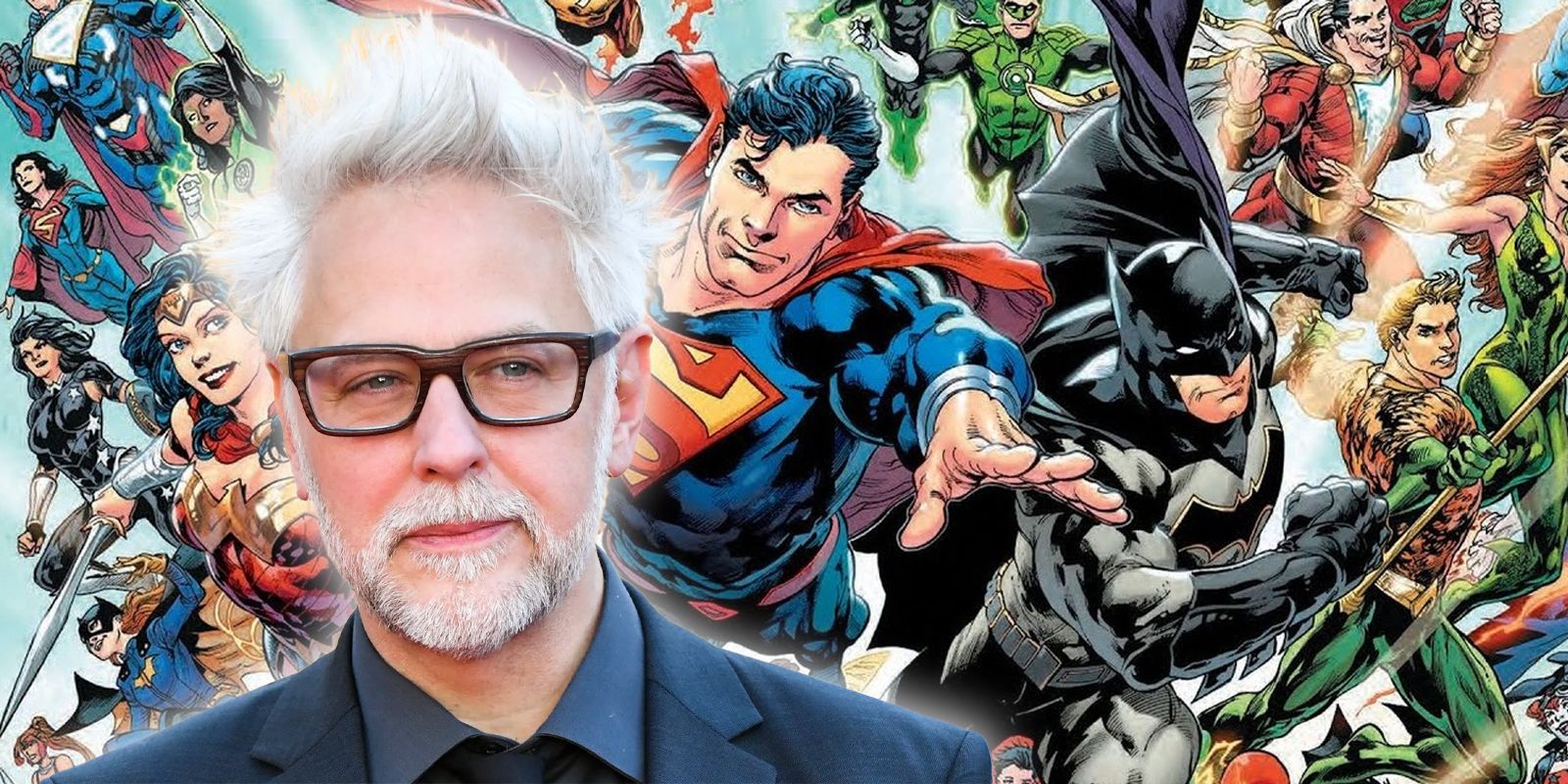 James Gunn has been very clear on his approach to the DCU. He wants everything to be connected. In a move away from DC's past strategy and in a step that even the MCU hasn't taken, James Gunn wants to develop DCU video games set within the shared universe. They will affect the plots of the films and TV shows and should even include the same voice cast. It's a massive project to undertake that will definitely elevate the canon importance of a video game studio's storytelling.
This provides creators with an opportunity to take risks in a new medium, trying new ideas that may not work on the big or small screen. Plus, it's a way for the audience to connect with these familiar characters in a unique scenario, contributing to adventures that will pay off on a cinematic scale. The idea certainly has its benefits, but there are several drawbacks. General audiences might miss out on key beats if they don't play the video games, and there may be limitations placed on developers who have to fit their projects within the DCU overall story.
RELATED: Blue Beetle Star Promises Multiple DCU Cameos
What It Could Mean For The Arkhamverse's Future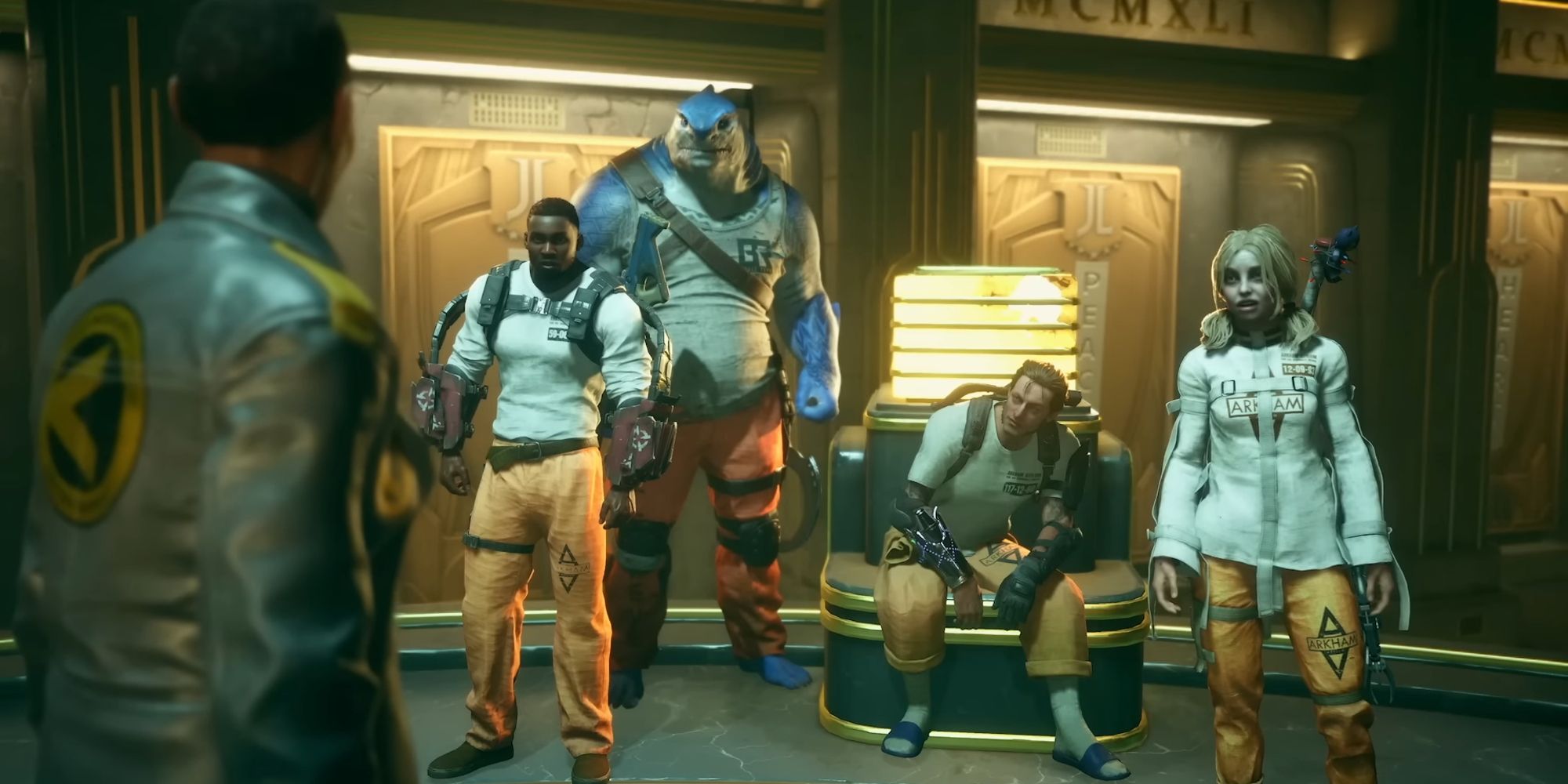 It remains to be seen whether DCU video games are a good idea. Although James Gunn could simply bring back movie tie-ins that follow the plots of the big screen spectacles, it's more likely that video game developers will create original narratives. James Gunn has attempted to streamline everything that DC is producing on screen to create less confusion for audiences. TV shows like Gotham Knights, Batwoman, and The Flash have come to an end, while The Flash film attempted to reset the continuity. Super successful projects like Superman & Lois will continue as an "alternate universe." Similarly, the sequels to The Batman and The Joker are in production and will stay separate from the DCU's core canon. Regardless, it's obvious the DCU will be the prime focus moving forward. That might mean the collapse of the Arkhamverse.
The Arkham games will get one last release with Suicide Squad: Kill The Justice League and then it may be game over. Having another shared continuity in the video game space might cause further confusion. When audiences see a DC logo on a video game project, James Gunn will want them to think of the DCU. Titles like Injustice are already laying dormant for now, and the Arkhamverse is DC's last major ongoing franchise in the gaming medium. What's more, Rocksteady might be shoehorned into telling stories they don't want to explore, if they were to continue with an original universe. There may be characters, arcs, and locations they can't use because the DCU has other plans. That will impact the creative integrity of the development team, leading to diminishing returns. A DCU video game slate is great news for film fans and bad news for Arkham players. If this is The Dark Knight's last days, at least the Arkhamverse's impact on Batman's cinematic portrayal remains more prominent than ever.