While board games continue to experience a boom in popularity, many players haven't been able to try out tabletop gaming yet. With Amazon's Prime Day deals, many of the top-rated board games of all time are being marked down to seriously cheap prices! Even experienced board game players may want to take advantage of great prices from Amazon to finally grab classic titles or try out brand-new games that they may not have played yet. From games that focus on strategy to titles that require resource management and everything in between, here are some of the best board games to grab during the last hours of Prime Day!
Related: Great Board Games To Play
Catan
Catan is a now-classic game of trading, building, and settling. In it, players build settlements and cities to extract resources from the land of Catan. Along the way, they'll plan trade routes, dodge a nasty robber, and barter with their friends (and enemies). A lot of the game hinges of the roll of the dice, but strategy goes more than a long way. A quintessential board game for most veteran players, Catan is still one of the best games to play for board game beginners.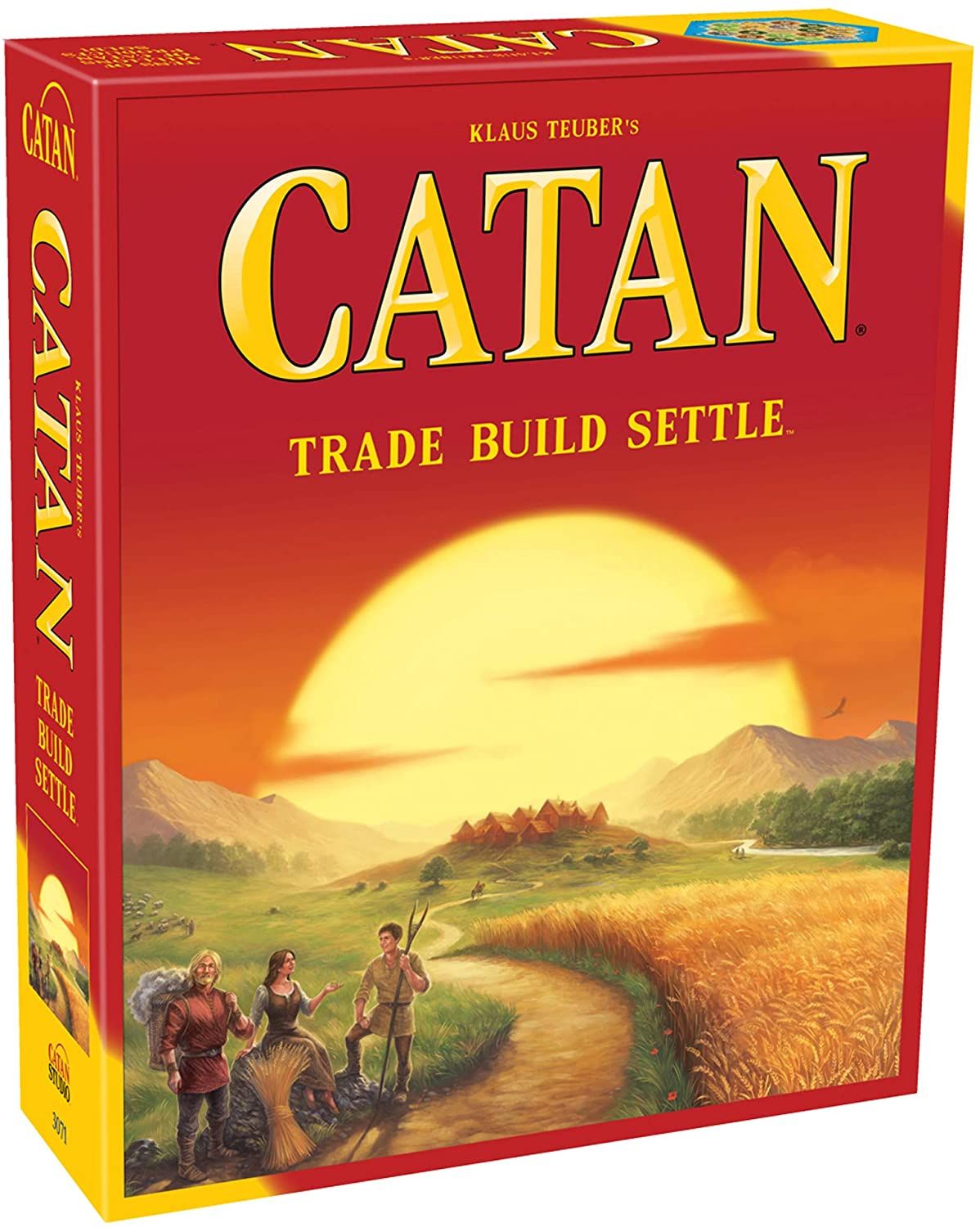 Catan (Base Game)
$30 $50 Save $20
Age Recommendation

10+

Game Duration

~60 Minutes

Brand

Catan Studio

Number of Players

3-4

Designer

Klaus Teuber
Crescent Moon
Crescent Moon is very similar to Catan, though the gameplay is far more advanced. This highly social game relies on lots of planning and table talk in order to win, encouraging players to form secret alliances, mislead other players, and generally play a fairly cut-throat game. The art style is a unique bonus for players to feast their eyes on, with bold colors and a motif of classical Eastern art adding to each playthrough experience. Perfect for long game nights among veteran players, this board game offers a unique setting with truly immersive gameplay.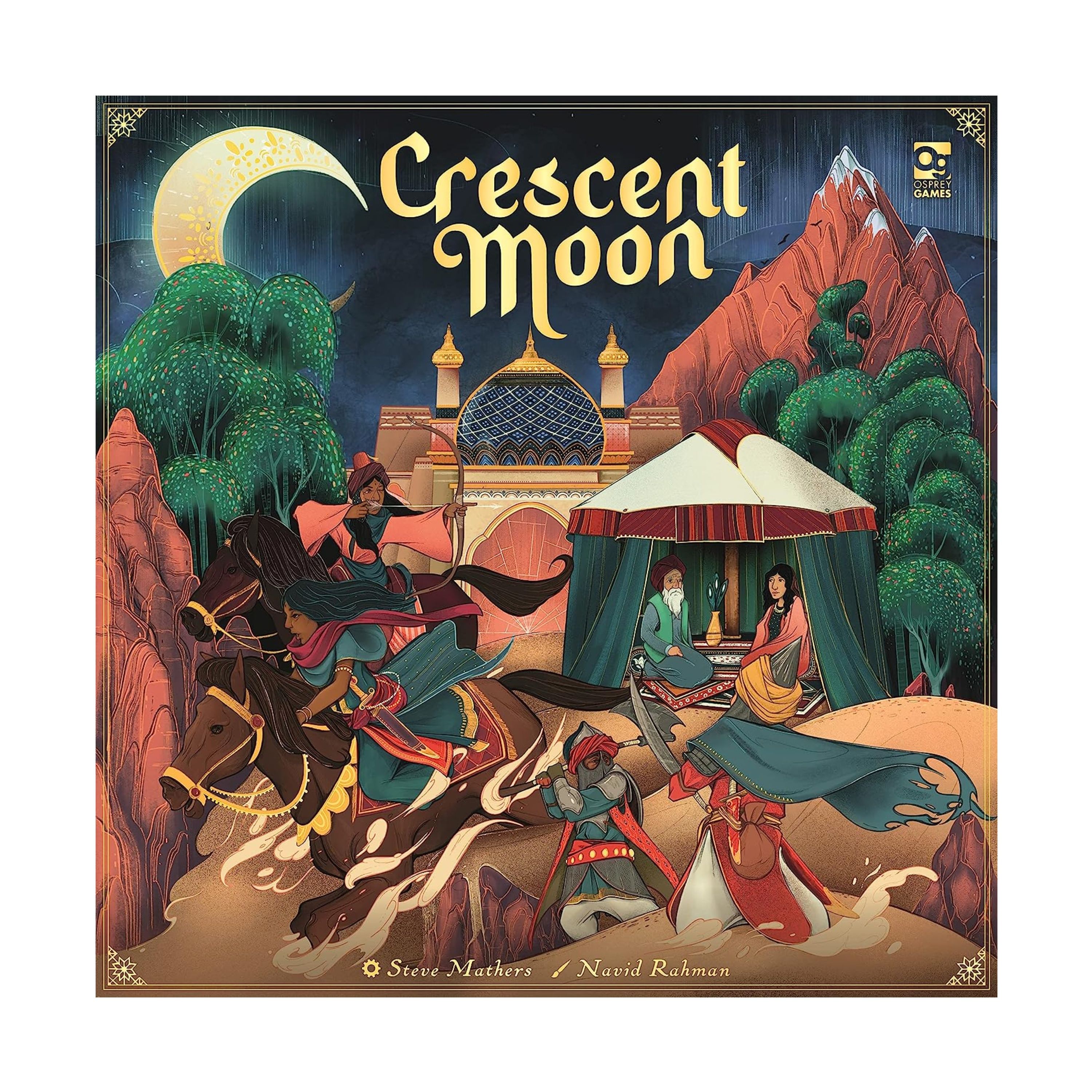 Crescent Moon
$57 $90 Save $33
Type of Game

Area Control

Age Recommendation

14+

Game Duration

150-180 Minutes

Brand

Osprey Games

Number of Players

4-5

Designer

Steven Mathers
Terraforming Mars
Players itching for a tabletop adventure on another planet should look no further than Terraforming Mars. In this game, players control giant corporations, sponsored by the World Government on Earth to raise the temperature, the oxygen level, and the ocean coverage on Mars until the environment is habitable. Different corporations offer different abilities and bonuses for each round, making it essential to plan ahead and carefully manage the provided resources. With over two hundred project cards and six different resources in play, strategic gamers will love this sci-fi adventure. Plus, there are a handful of expansions available that add corporations, event and project cards, and even new planets and moons to take over.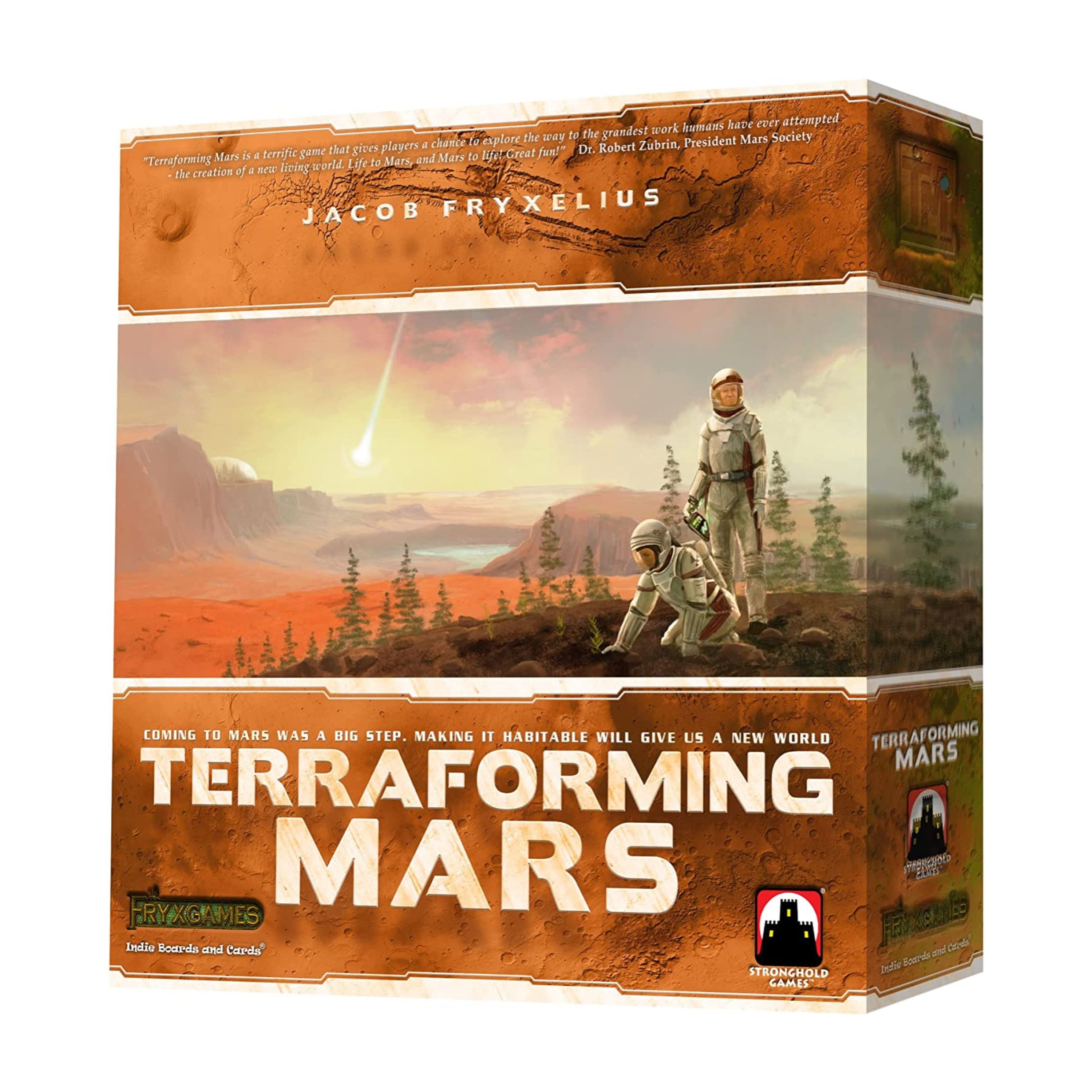 Terraforming Mars
$56 $70 Save $14
Age Recommendation

12+

Game Duration

2 – 3 hours

Brand

Stronghold Games

Number of Players

2 to 5

Designer

Jacon Fryxelius
Cascadia
Cascadia is a beautifully laid-back game that uses the natural theme of the Pacific Northwest to deliver a simple and straightforward strategy game. Similar to games like Wingspan and Trekking the National Parks, Cascadia focuses on delivering players real-world information with accurate, detailed artwork that brings nature straight to the game table. The gameplay is perfect for beginners or for groups with a mix of skill levels, as the strategies used by the players largely determine the difficulty of each session. Tabletop players looking for another game with stunning visuals and real-world facts should pick up Cascadia while it's on sale for Prime Day.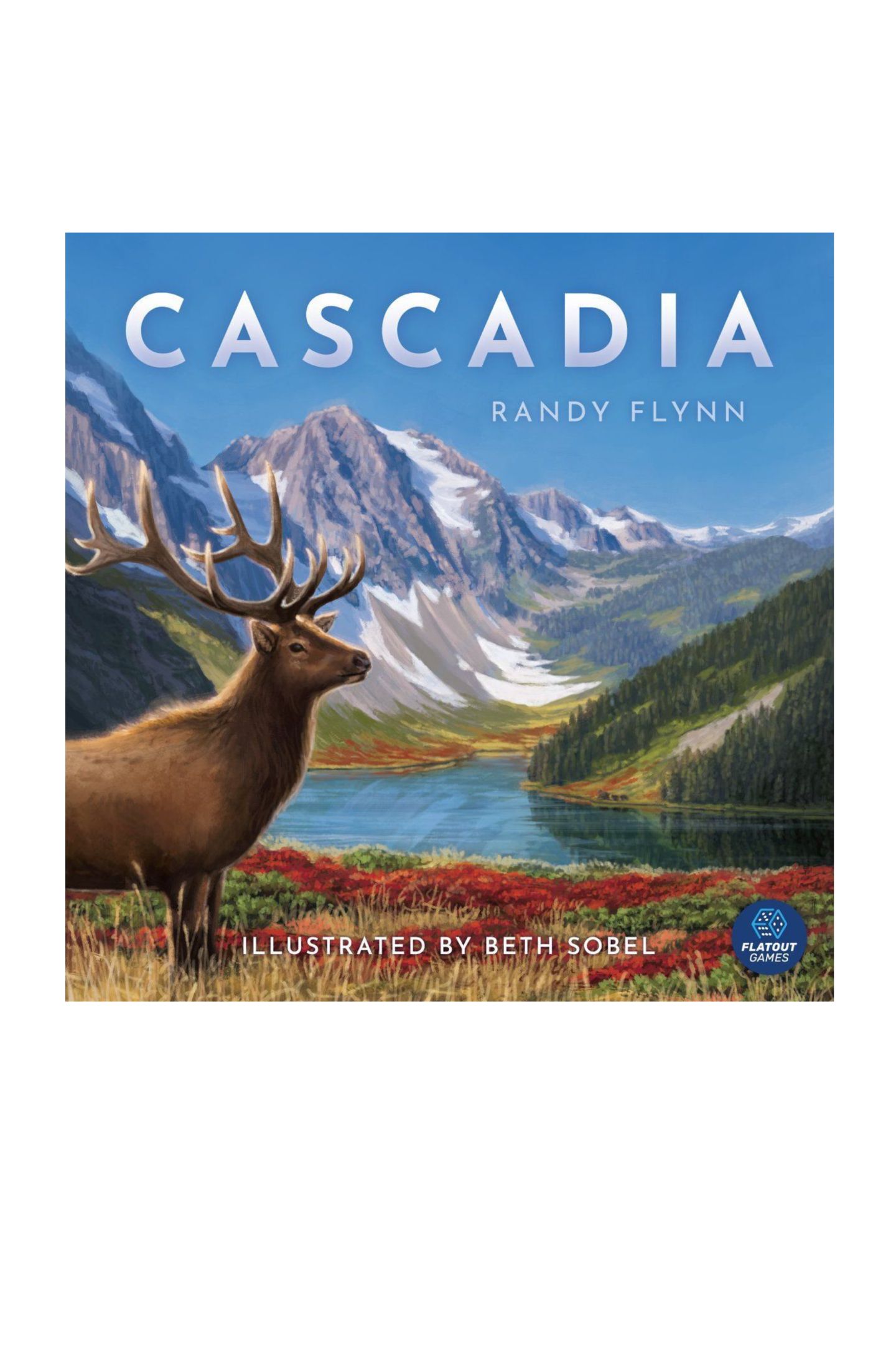 cascadia
$33 $40 Save $7
Type of Game

Strategy

Age Recommendation

10+

Game Duration

30-45 minutes

Brand

AEG

Number of Players

1-4

Designer

Randy Flynn
Trekking The National Parks
For players interested in Cascadia, but not quite ready to dive into strategy board games, Trekking The National Parks is the perfect way to enter the tabletop gaming world. The simple gameplay is easy to pick up, even for young players, and relies on pictographic cards to help facilitate each turn. What really makes Trekking The National Parks special, is the plethora of real-world information provided about each of the U.S. national parks. Along with facts about different animals that live in each park, players can learn about plants, waterways, and even how canyons were formed. The main board features a realistic map of the U.S., while the cards typically show real photos of the national parks. All in all, this is a great game for nature enthusiasts on a rainy day!
Trekking the National Parks
$40 $50 Save $10
Type of Game

Family, Strategy

Age Recommendation

8+

Game Duration

30–60 Min

Brand

Bink Ink LLC

Number of Players

2–6

Designer

Charlie Bink
Mysterium
Spooky vibes are hard at work with the murder-mystery game Mysterium! An interesting twist on horror tabletop games, Mysterium marks one player as the ghost of a murder victim from many decades earlier, and that player must use visions and other secretive communcation methods to try to help the others solve the mystery once and for all. The setting of Warwick Manor is appropriately creepy, with the art work on the board and cards being similar to classic games like Clue and Arkham Horror. Despite the murky gameplay, this game runs fairly quick, with a 45 minute play time advertised. However, with multiple different scenarios available, plus three expansions, players can have an eerie game night through Halloween!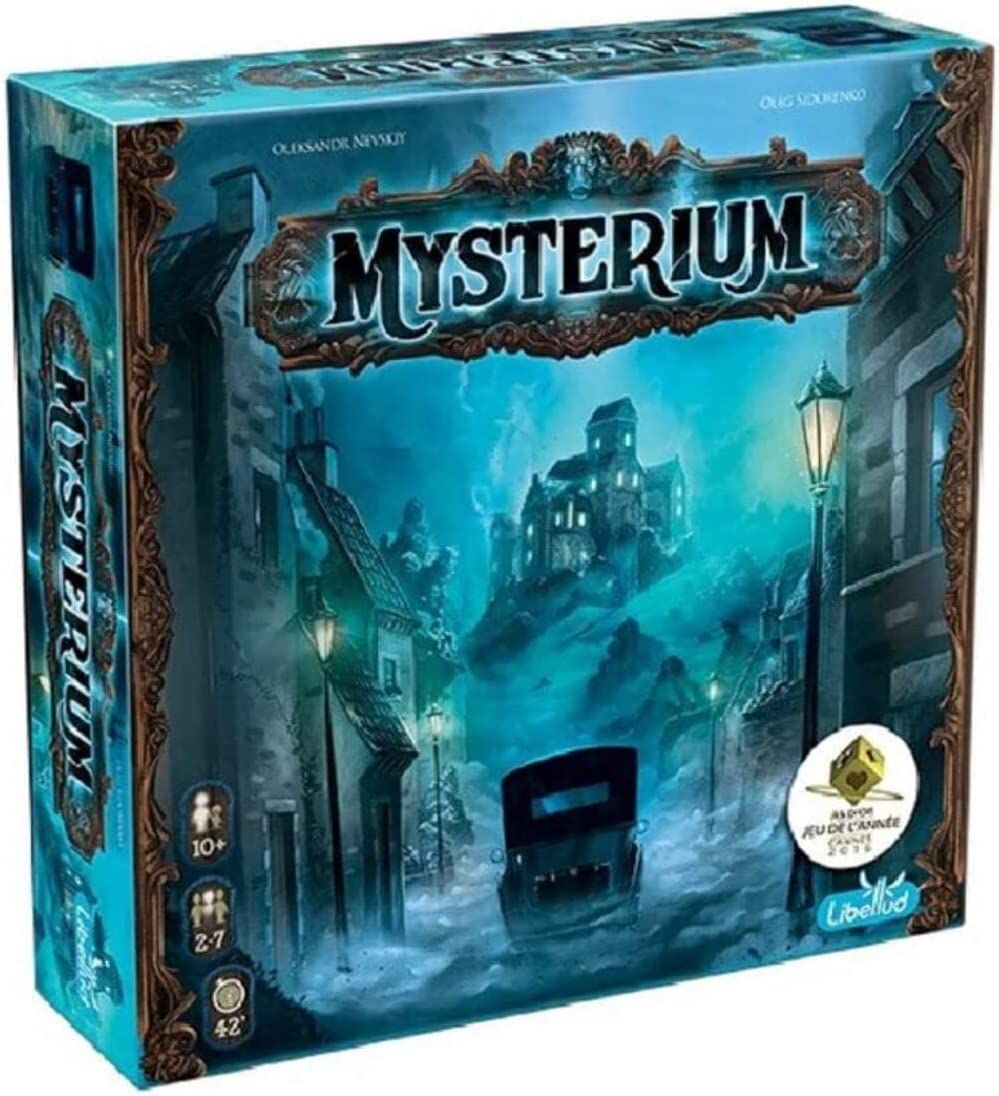 Mysterium
$36 $55 Save $19
Type of Game

Murder Mystery

Age Recommendation

10+

Game Duration

42 Min

Brand

Libellud

Designer

Oleksandr Nevskiy, Oleg Sidorenko
Flamecraft
Flamecraft is a board game that allows up to 5 players to work with dragon artisans in a world of adorable magic. Players operate as Flamekeepers, gathering items, placing dragons, and playing cards to enhance the shops of the town. Competing to win over the hearts and minds of a town this strategy game makes great use of shared engine building. While it was originally launched on Kickstarter, the game has gained massive popularity thanks to its charming design and excellent game design and is now available through most retailers, including Amazon. The board and every card offers beautiful art and the wide variety of dragons and artisan roles makes this game perfect for many, many game nights.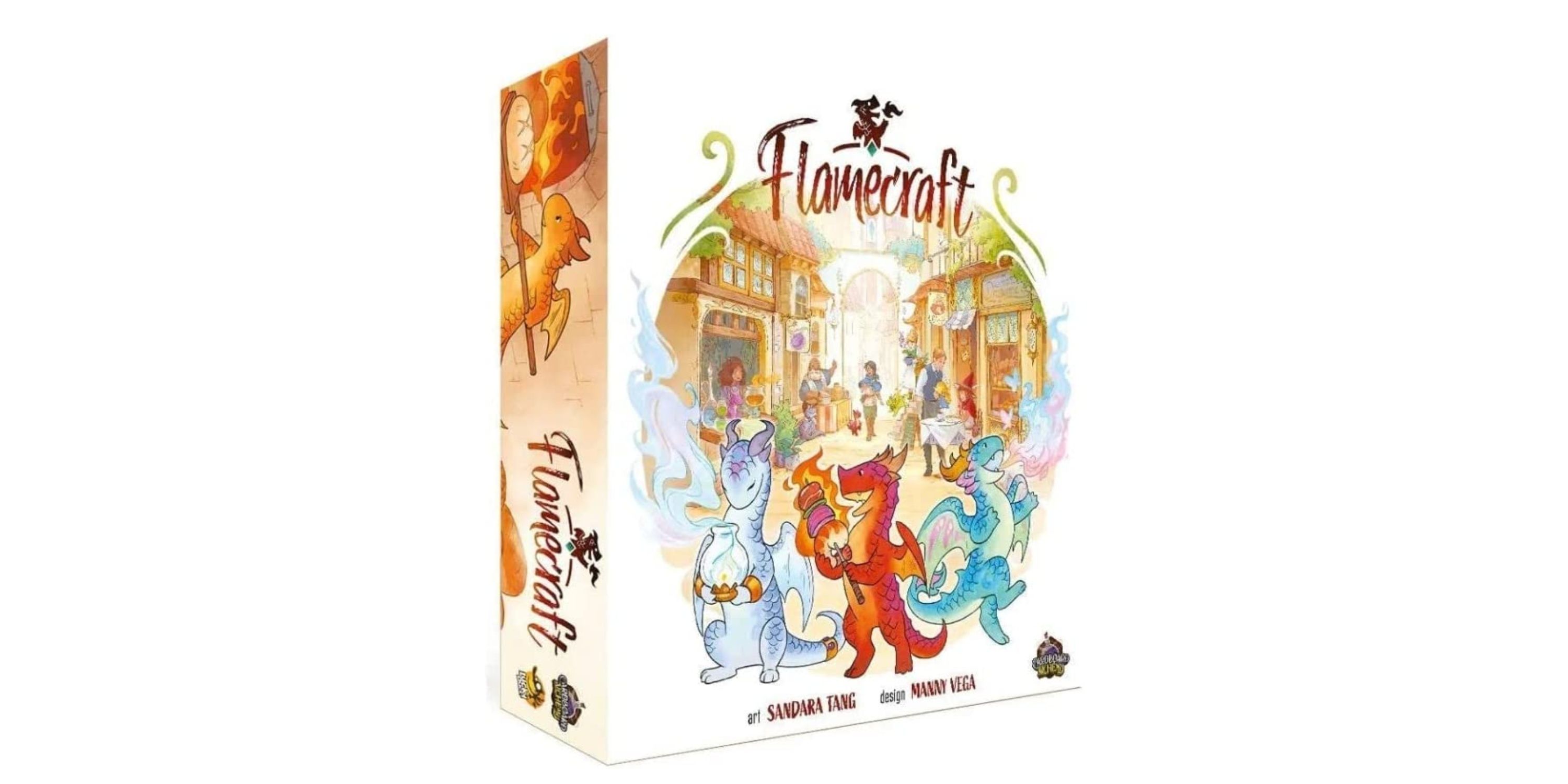 Flamecraft
$40 $50 Save $10
Type of Game

Engine builder/Strategy

Age Recommendation

10+

Game Duration

1 hour

Brand

Cardboard Alchemy

Number of Players

1-5

Designer

Manny Vega, Sandra Tang
7 Wonders
7 Wonders is a card development game that spans three ages every session. During each round, the game offers players ways to manipulate the world immediately and in the long-run, using cards and resources. The somewhat complex gameplay is easy to handle after just a few rounds and encourages replays in order to try new strategies. Planning is very important in 7 Wonders, but the game is simple enough to serve as a bridge between entry-level and more advanced strategy games, making it perfect for both beginners and younger players.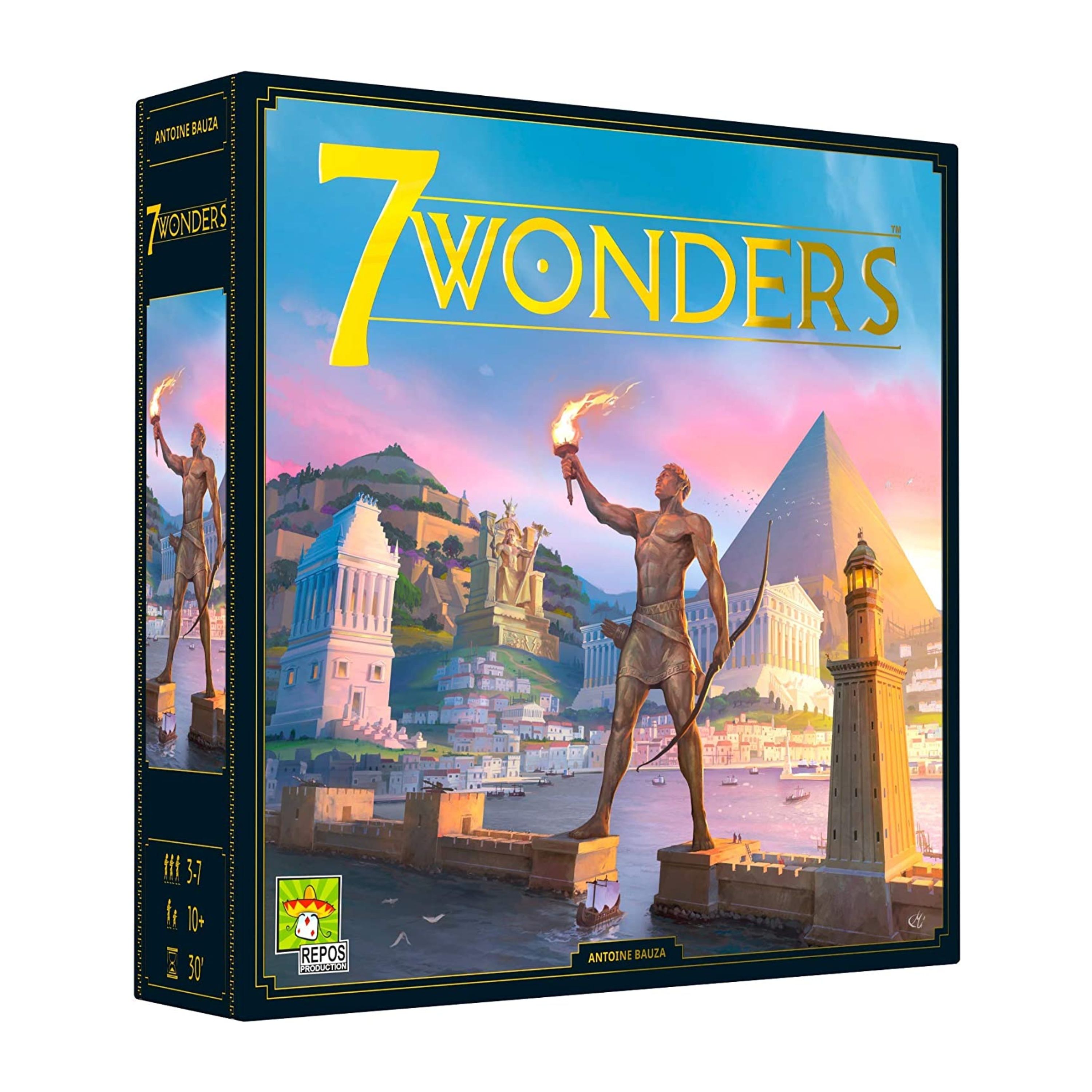 7 Wonders
$38 $60 Save $22
Age Recommendation

10+

Game Duration

30 min – 1 hour

Brand

Repos Production

Number of Players

3 to 7

Designer

Antoine Bauza
Mansions of Madness (2nd Edition)
This fully cooperative board game of horror and mystery takes place in the same universe as Arkham Horror, meaning that all the eldritch horrors players love to try to banish are ready to be tackled in an entirely new adventure! Players, working as investigators, must enter darkened rooms in the haunted Akrham mansions and at other sinister locations to uncover secrets, solve puzzles, and eventually battle uncanny enemies. Although the game can run a few hours, it's a thrilling ride for veteran board game players to dive deep into their best strategy game tactics and work with other players to make it out alive and still sane!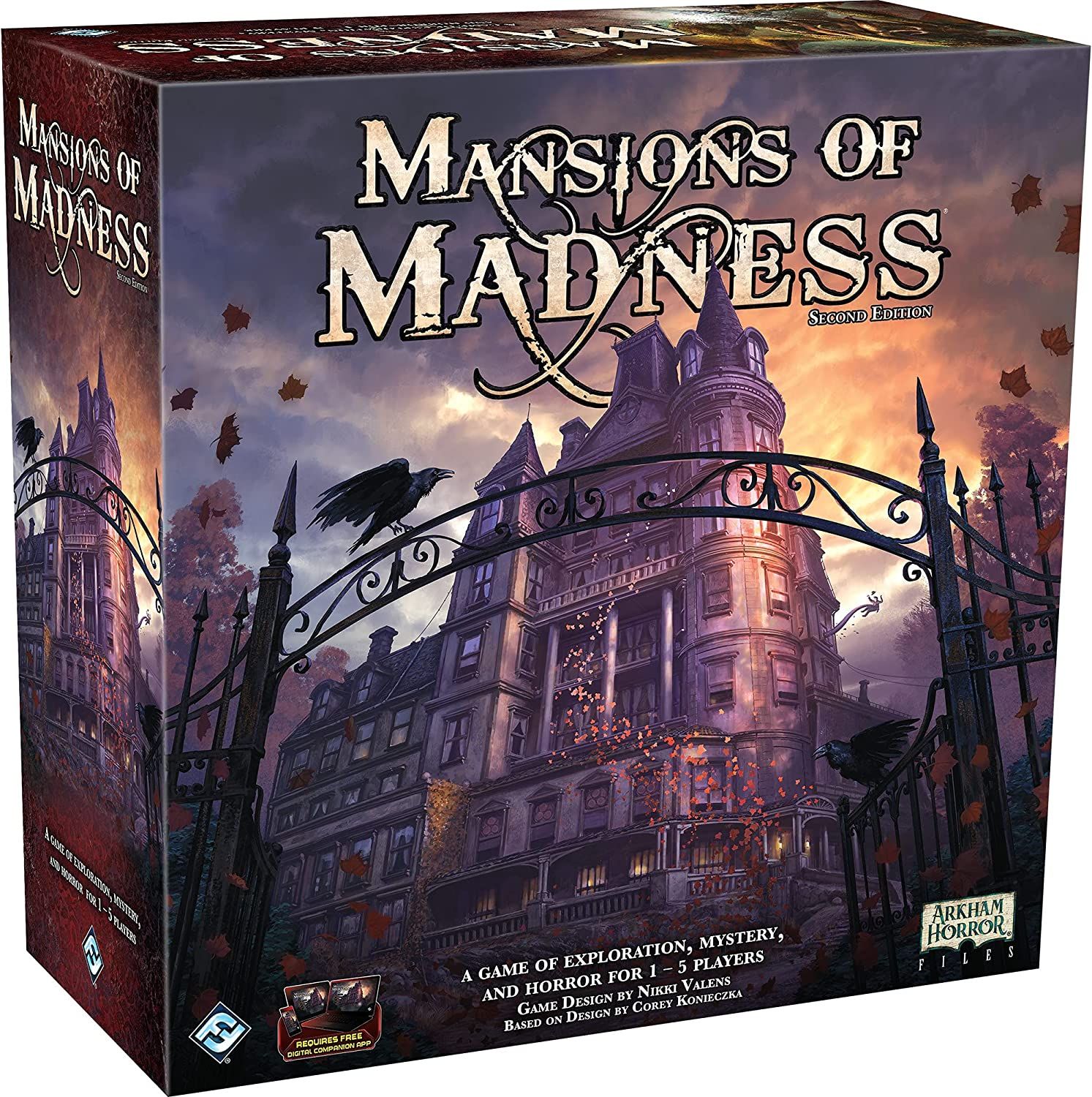 Mansions of Madness 2nd Edition
$73 $110 Save $37
Type of Game

Cooperative Horror

Age Recommendation

14+

Game Duration

120–180 Min

Brand

Fantasy Flight Games

Number of Players

1-5

Designer

Nikki Valens
Ticket to Ride Japan Expansion
Ticket to Ride is one of the most lauded and beloved board games of all time, and with the many expansions available, it's easy for families and friends to keep coming back to this amazing game. The simple gameplay belies the complex planning that has to go into each session, especially when playing with the max number of players. With limited space to build rails, the competition can get fierce, especially on the tiny island nation of Japan. Compete with others to create the best train lines and control the seas with ferry boats, all while learning more about Japanese geography with the detailed map board. There are a few other Ticket to Ride expansions on sale, too, though this one is offering the biggest discount on Prime Day.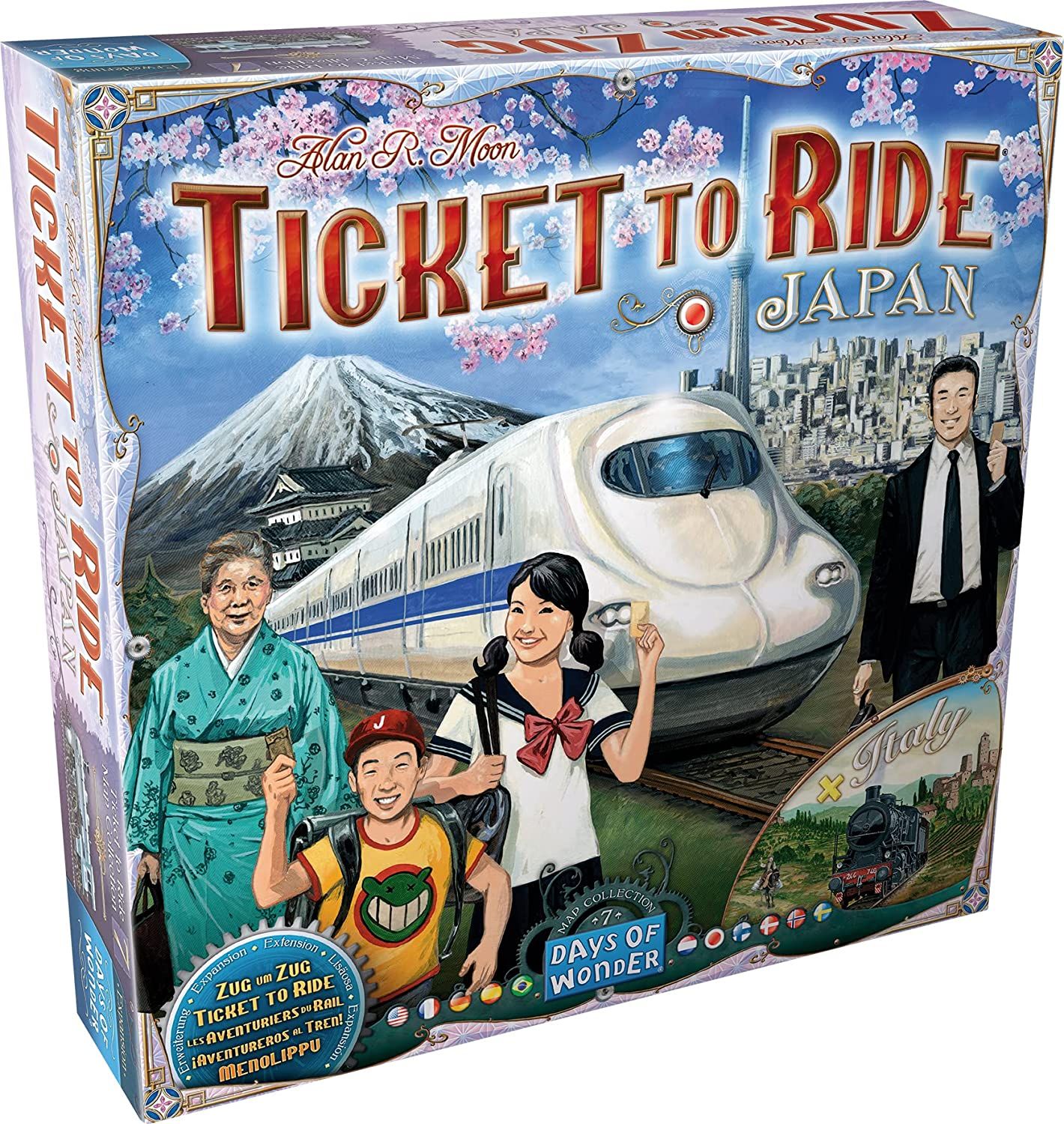 Ticket to Ride Japan Expansion
$25 $45 Save $20
Type of Game

Family

Age Recommendation

8+

Game Duration

30–60 Min

Brand

ADC Blackfire Entertainment, Days of Wonder

Number of Players

2-5

Designer

Alan R. Moon
Board games may be low-tech compared to flashy VR headsets and powerful PC setups, but gamers shouldn't pass up the chance to have a great game night with friends around any one of these tabletop adventures. Hanging out with friends and family over a board game can be a lot of fun, especially when there's great art or a gripping mystery to go along with the gameplay! Whether a player is just getting started with tabletop or is simply looking for a refreshing new title to try, now is the best time to save on board games through Amazon and possibly scoop up a new favorite at a discount!
For more deals, check out: