It's time for Amazon Prime Day, allowing you to enjoy two full days worth of discounts. Deals have landed on not only tech products but tons of other categories. I'm always on the lookout for killer discounts on PC hardware, everything from graphics cards to processors. We've seen notable deals on an array of PC components and accessories in the past, and 2023 shouldn't be a different affair.
Whether you're looking to upgrade an existing desktop PC, build a new system altogether, or purchase an accessory or few, there are usually countless offers during Prime Day to consider. The latest and greatest GPU or best gaming headset don't usually come cheap, but this promotion period between July 11–12 is the time to find low prices.
There are going to be many deals across the PC category, which is where our collection of curated discounts comes into play. You'll find only the best deals on storage, components, PC accessories, and more right here that we'd purchase ourselves.
Best deals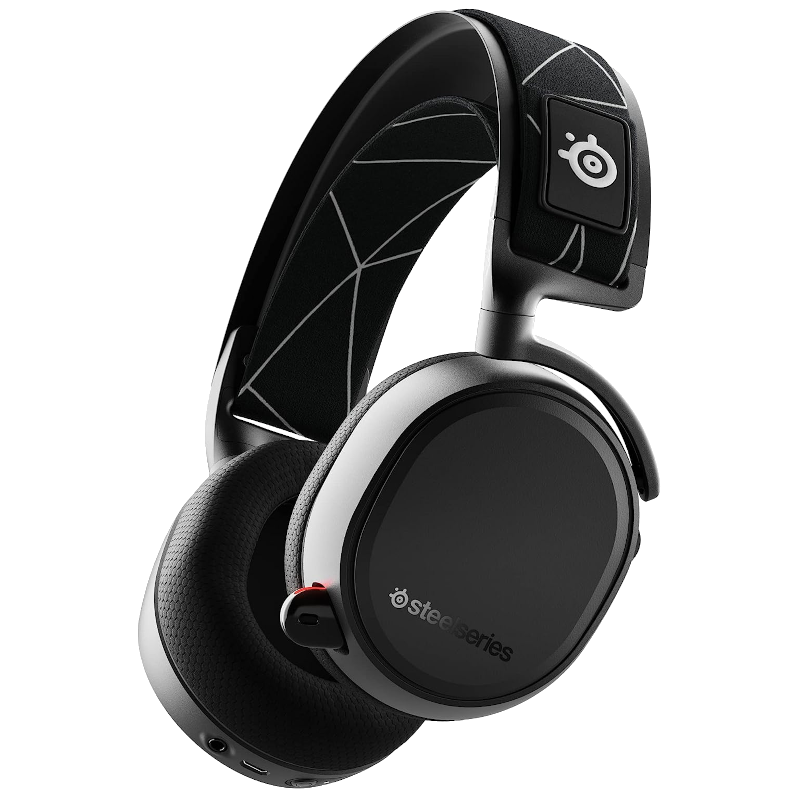 Source: SteelSeries
SteelSeries Arctis 9
$110 $200 Save $90
SteelSeries makes some of the most comfortable headsets around and the Arctis 9 is a personal favorite of mine. It sounds great, has decent battery life, and will not cause discomfort through those long gaming sessions.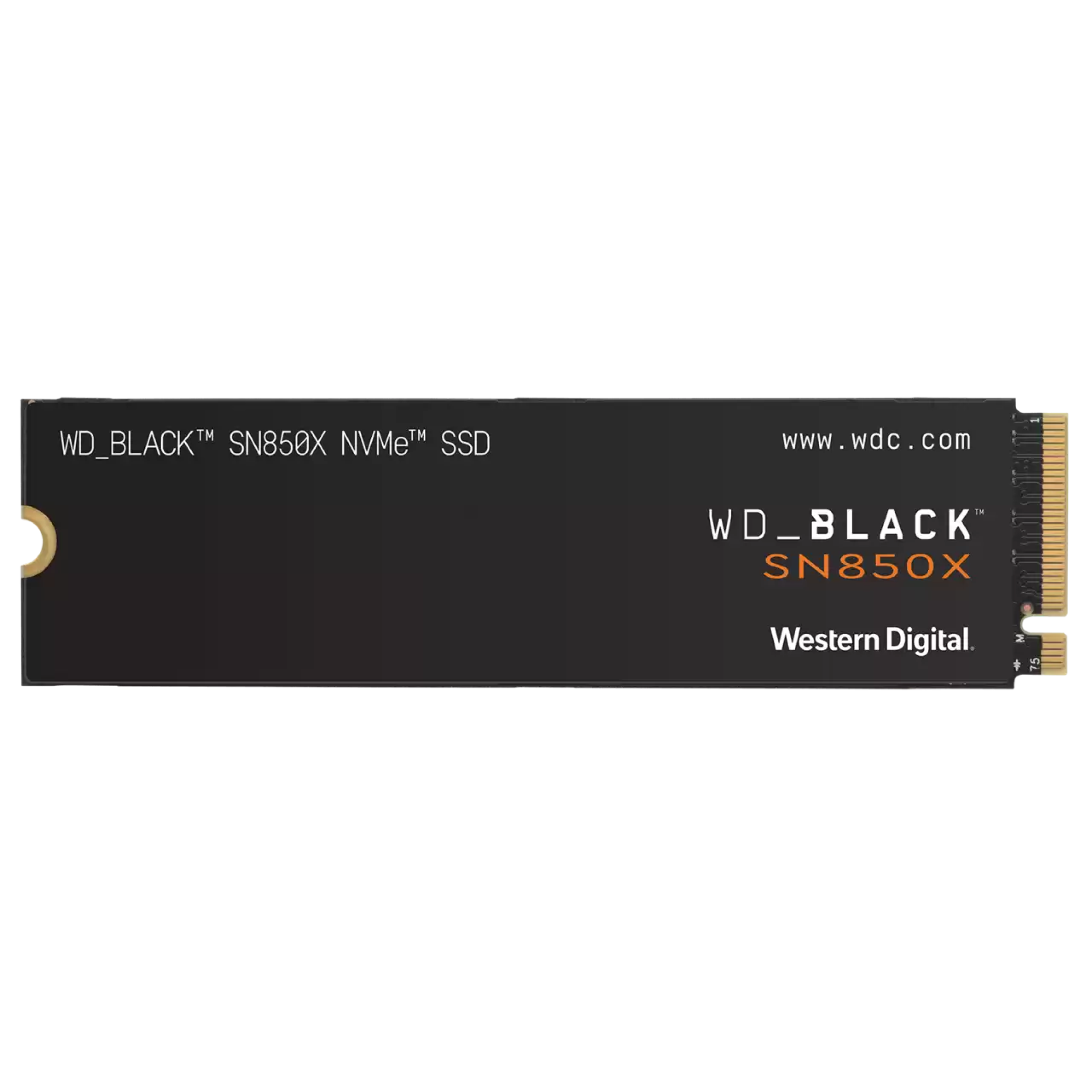 WD Black SN850X 4TB
$230 $700 Save $470
Ready to up your game? This 4TB NVMe PCIe 4.0 SSD from Western Digital is capable of hitting speeds beyond 7,000MB/s, which is impressive given the heavy discount for Prime Day.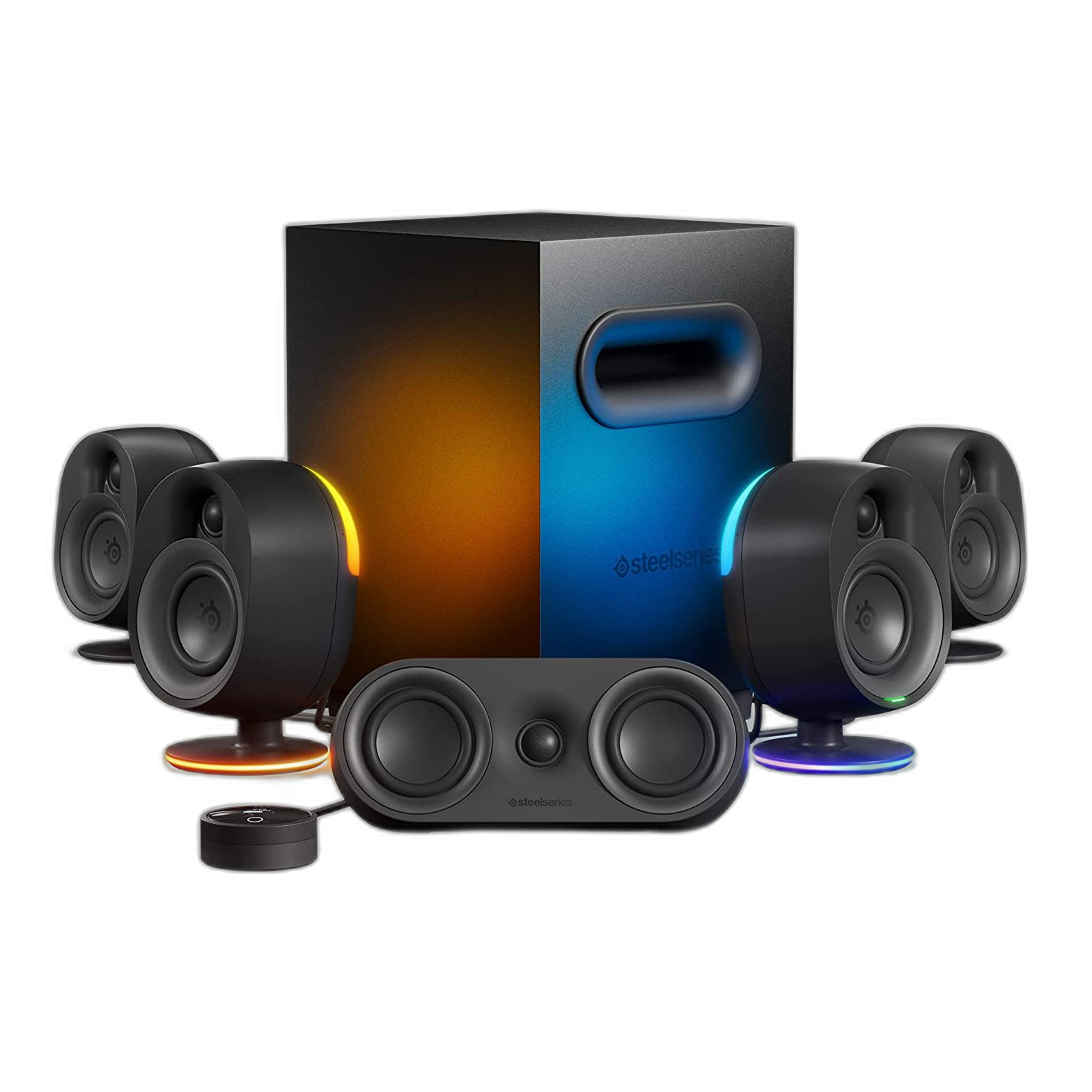 SteelSeries Arena 9 5.1 Gaming Speakers
$440 $550 Save $110
This 5.1 sound system from SteelSeries is a premium setup for those who enjoy their music, movies, and games. The company knows a thing or two about audio hardware, and a full $110 off the SteelSeries Arena 9 is a cracking deal.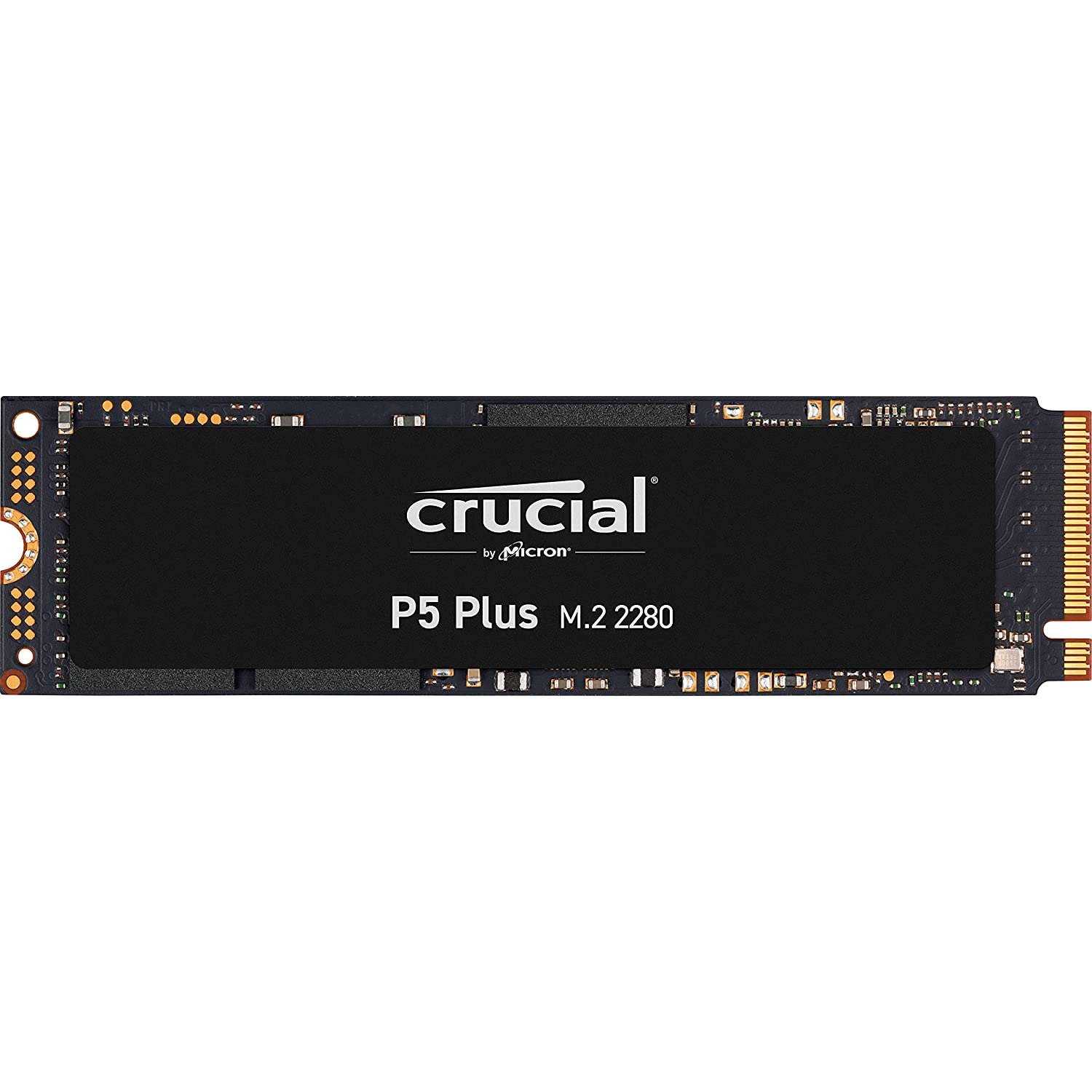 Crucial P5 Plus SSD
The Crucial P5 is a popular choice among system builders and gamers, thanks to its reliable performance, good value, and excellent warranty. This 2TB version is just $104 for Prime Day.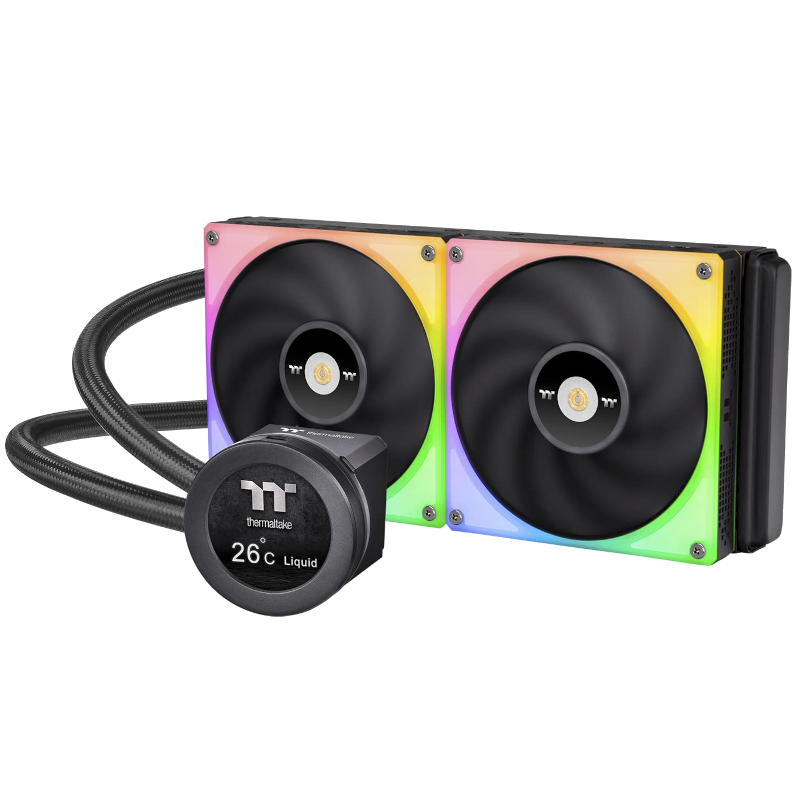 Source: Thermaltake
Thermaltake TOUGHLIQUID Ultra 280 RGB
$200 $230 Save $30
$200 is a lot of money to pay for what is essentially a CPU cooler, but if you're serious about gaming and overclocking your processor, it's important to provide as much thermal headroom as possible for quieter and more stable operation. This is a solid AIO for the discounted price.
ASUS ROG Swift PG329Q
$399 $549 Save $150
The Asus ROG Swift PG329Q is an impressive gaming screen with a resolution of 1440p and a refresh rate of up to 144Hz. If you want one of the best value gaming screens to play all your favorite PC titles, this is the deal for you.
And that's a mere taster of what's to come. Whether you're looking for a pair of cans to strap to your head or for a new monitor to lose yourself in a virtual world (or both!), we've got a deal for you.
Gaming headset deals
Source: SteelSeries

SteelSeries Arctis 9

$110 $200 Save $90

Source: Corsair

Corsair Virtuoso RGB Wireless XT

$200 $270 Save $70

Source: Logitech

Logitech G735 Wireless Gaming Headset

$160 $200 Save $40

Source: SteelSeries

SteelSeries Arctis 1 Wireless

$60 $100 Save $40

Source: Corsair

Corsair HS80 RGB Gaming Headset

$100 $150 Save $50

Source: HyperX

HyperX Cloud Alpha Wireless

$150 $200 Save $50
Picking the best gaming headset depends on how much you have available to spend on a decent pair of cans. We'll continue searching high and low to locate the very best prices on some of the best gaming headsets. The SteelSeries Arctis 9 is particularly noteworthy thanks to its $88 discount. It's extremely comfortable to use for hours at a time. I always praised SteelSeries for its headband design, which makes the headset feel weightless.
For a little more audio performance, the Corsair Virtuoso RGB Wireless XT is on sale for $200. That may sound like a fair chunk of change to part with for what is a gaming headset, but the Corsair Virtuoso range of headsets is renowned for sounding excellent. It's not the most comfortable cans to wear, but they sound impressive, especially if you're upgrading from a budget-friendly headset.
Gaming earbud deals
Not everyone enjoys wearing bulky padded headsets all day long, which is where earbuds come into play. We expected to see some good deals on PC gaming earbuds during Prime Day and we're happy to report we were not disappointed. There appears to be a discount applied to just about every earbud across the price range, so whether you have a budget of $150 or $20, there's a deal here for everyone. Connecting Bluetooth devices such as these to a PC couldn't be easier using the on-screen Bluetooth pairing guide through macOS, Linux, or Windows.
PC speaker deals
SteelSeries Arena 9 5.1 Gaming Speakers

$440 $550 Save $110

Source: Bose

Bose Companion 2 Series III Multimedia Speakers

$99 $149 Save $50

Source: Razer

Razer Nommo Chroma

$105 $150 Save $45

SteelSeries Arena 7

$225 $300 Save $75

Source: Redragon

Redragon GS550 Orpheus

$21 $47 Save $26
Not everyone enjoys wearing a headset all day long, and this is where one of the best PC speakers can really make a difference. Being able to pump out your favorite songs or in-game tracks makes a good pair of speakers a great purchase for a PC gaming setup. A highlight from what we've seen so far is the excellent SteelSeries Arena 9 5.1 sound system on sale for $440. There are also countless other more affordable options for desktop speakers if you don't have a few hundred to spare.
PC gaming storage deals
You can always be sure to find some good deals on storage, particularly SSDs, over Prime Day, and 2023 is looking to be no exception. We've found countless drives and capacities from Western Digital, ADATA, Samsung, and other brands. A favorite deal of ours is the $400 saving on the impressive WD Black SN850X 4TB, though we've found drives for as little as $43 from ADATA, making a PC upgrade cost next to nothing. The SN850X from WD is incredibly fast, so long as you have a motherboard that can handle PCIe 4.0 storage.
With transfer speeds of up to 7,300MB/s, you'll be loading game textures or an operating system in seconds as opposed to minutes. But if you prefer capacity and value over raw performance, the 4TB WD Black hard drive is discounted by $86 and costs just $104 for Prime Day. That's $0.02 per GB, which is about as cheap as storage can be without sacrificing too much on performance and reliability. Western Digital is a major player in the storage scene, and its offerings for Prime Day are fantastic.
CPU liquid cooler deals
Source: Asus

Asus ROG Ryuo III 240 ARGB

$220 $250 Save $30

Source: ID-Cooling

ID-Cooling DASHFLOW 240 Basic

Source: ID-Cooling

ID-Cooling ZOOMFLOW 240X Snow

Source: EK

EK Nucleus AIO CR240 Lux D-RGB

Source: Thermaltake

Thermaltake TOUGHLIQUID Ultra 280 RGB

$200 $230 Save $30

Source: Cooler Master

Cooler Master Hyper 212 Halo Black

$37 $49 Save $12
To get the most out of your CPU, it's best to use one of the best air coolers or an AIO liquid cooler. We'd typically recommend the latter as it provides more overclocking headroom and most PC cases released in recent years support up to 240mm or 360mm radiators. That's why we've recommended deals such as the Asus ROG Ryuo III 240 ARGB and ID-Cooling DASHFLOW 240 Basic, both discounted by up to $30.
Should you be seeking something with all the lighting effects, an integrated display, and excellent cooling performance, the Thermaltake TOUGHLIQUID Ultra 280 RGB is on sale for $200. We'll be sure to keep an eye out for other AIO deals as Prime Day progresses and update our collection here with any stragglers.
PC gaming monitor deals
The most important part of any gaming setup is — of course — the screen! There's no point spending hundreds (if not thousands) on a shiny new graphics card if you can't make the most of it with a subpar monitor. Prime Day usually sees discounts applied to gaming monitors across the spectrum with different resolutions and specifications. Some of our favorite gaming monitors are on sale right now, including the impressive Asus ROG Swift PG329Q and its WQHD resolution, 175Hz refresh rate, 1ms response time, and support for G-Sync. Not bad for $400!
We've also included a few more affordable displays, like the Acer Nitro ED270R with its 1080p resolution, 165Hz refresh rate, and FreeSync support. Regardless of how you spend on a monitor this Prime Day, you're bound to have a great time. Then, there's the 49-inch Samsung Odyssey G9, which is ridiculously good (and pricey) at a discounted $1,000.
Gaming PC RAM deals
Source: Teamgroup

TEAMGROUP T-Force Vulcan Z DDR4

$58 $71 Save $13

Source: TeamGroup

TeamGroup T-Force Delta RGB DDR5 Memory

Source: Crucial

Crucial Pro DDR4-3200 32GB (2x16GB)

$52 $70 Save $18
The best CPU and GPU won't mean much if you don't have enough RAM to run your favorite games. PC titles are growing in size and not just in how much storage space is required, but also RAM usage. Higher resolution textures and more files to hold for the CPU to access mean the more RAM for gaming you have, the better the system performance will be. Prime Day is a great time to save on DDR4 and DDR5. TeamGroup offers great value with its T-Force Vulcan Z range of DDR4 kits for older PC systems, and it has a capacity of 32GB for $58.
If you're using newer Intel or AMD processors, you'll be recommended to purchase DDR5 RAM, so long as your motherboard (and processor) supports it. The available choice through Prime Day isn't great, but there's another TeamGroup 32GB kit on sale for $144, which offers speeds of up to DDR5-7200. We're still holding out for more deals to go live over the coming days.
PC gaming keyboard deals
In order to interact with the best PC games, you'll need a mouse and keyboard or a controller. For most PC games, the former would suffice, and as such, we've compiled a list of the top deals for Prime Day. We're huge fans of Drop custom mechanical keyboards, and the Drop CTRL is on sale now with $54 discounted across the board, depending on which configuration you pick before checking out. It's a fantastic platform for building your own keyboard or simply letting Drop put everything together for you so it's ready for gaming.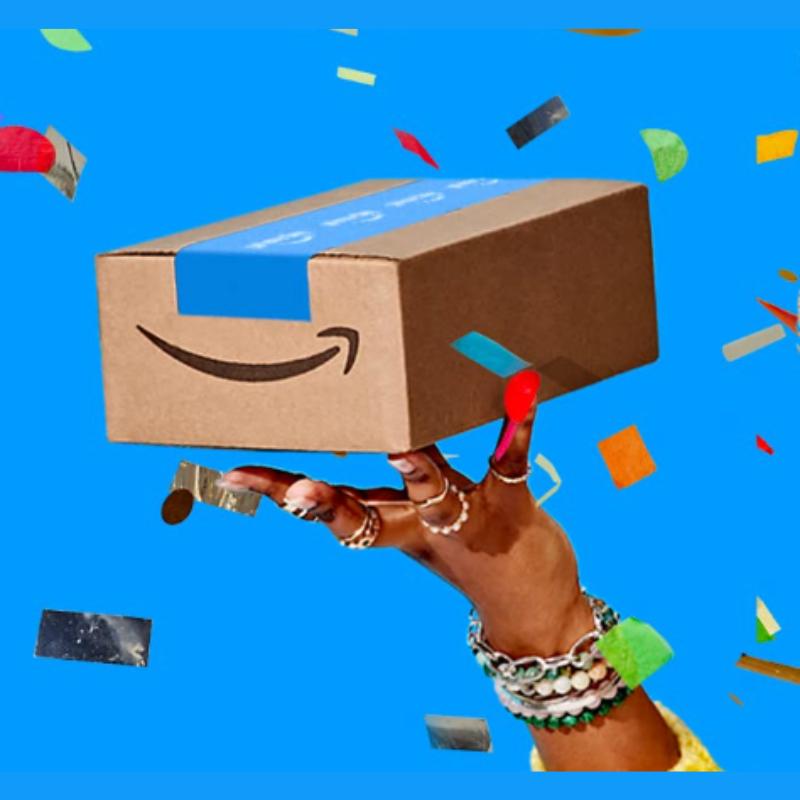 Amazon Prime
$160 $230 Save $70
You won't be able to participate in Amazon Prime Day without a Prime subscription. Luckily, you can sign up today and start saving right away!
FAQ
Q: What makes a Prime Day deal?
We'd recommend using price tracker tools and websites such as CamelCamelCamel as these will show the price history of the product in question. We've seen in the past vendors artificially inflating the price before Prime Day, only to reduce it back to a normal level and call it a "deal" when it's actually anything but. You can rest assured we only cover actual deals here on XDA.