Refresh
AirPods Pro 2 for the joint-lowest price ever
We're not sure this is even an 'official' Prime Day deal, but it's available now, and now is Prime Day, so it counts. If you have an iPhone, these are arguably the best earbuds on the planet right now, thanks to Spatial Audio, noise cancelation to match the best-in-class buds, excellent sound quality, and features like Find My AirPods, so they're (nearly) impossible to lose.
Save 64% on a 4K TV. Yes, sixty four per cent
Get the device that's easier and cleaner than flossing
When I told my dentist I use a Waterpik, she gave me a serious nod of approval – the water jet is way easier than trying to use string to get between your teeth. I did not get much other approval from my dentist that day, but if you too would like to mitigate disapproval over what your coffee habit is doing to your teeth with some dentist approval, check this deal.
4 Amazon Fire HD tablet deals you can't miss
Get on the air frying train
Look, we're not going to try to sell you on an air fryer at this point. They've been hot products in every sense for a couple of years, and you probably already know if one will tempt you or not. So instead, let us give you some advice: our lifestyle editors strong recommend that you get a two-drawer unit if you have the space, because it makes life so much easier. You can mix temperatures, you have more space overall, you only need to worry about cleaning one at a time… they just make life easier. So that's why we think this is the air fryer to grab on Prime Day, combining two drawers with a great price and lots of useful functions.
Beats Studio Buds hit a great low price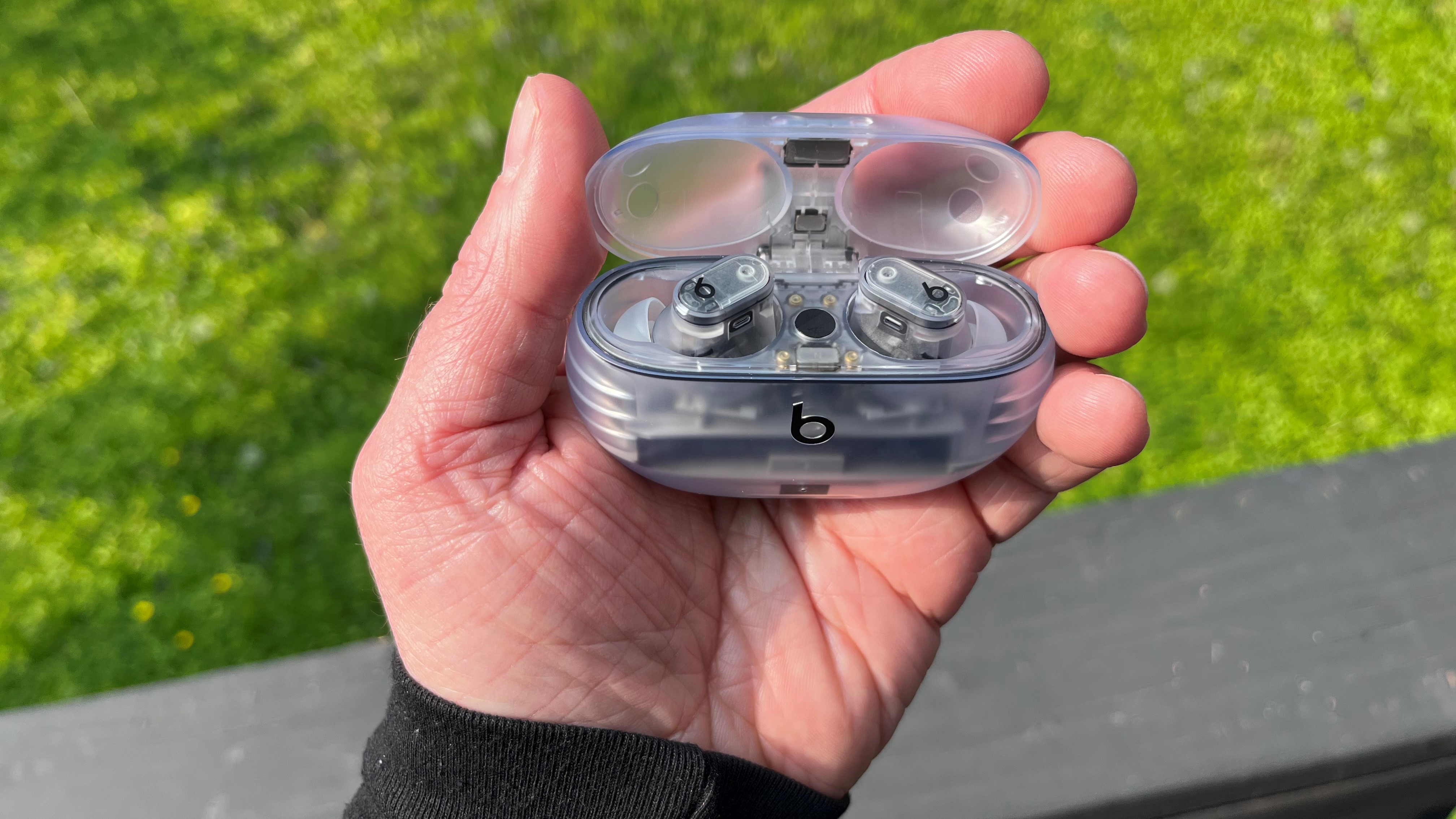 Interesting in some great Beats earbuds? The Beats Studio Buds just hit a low price of $89.99 at Amazon (down from their original $149 price), making them really good value – they're crammed with features for both iOS and Android, including active noise cancelation, and fun sound that's detailed and full.
They'd be our pick of the earbuds with "Beats Studio Buds" in the name to buy today… but they're not the only ones! The brand-new Beats Studio Buds Plus are also in the Prime Day sales, dropping from $169 down to $149, including in the cool clear finish you see above.
The new model has more features and better noise cancellation – but at these prices, we think most people will be quite happy with the older model and $60 in the their pocket.
Need a work or school laptop for the lowest possible price?
Chromebooks are the way to go for super-cheap laptops that actually, like, work. There are quite a few with deals on this Prime Day, but this is the one that stands out to us.
Join the 75-inch TV crew for under $1,000
We've noticed that people are getting more and more into 75-inch TVs these days, and who can blame them? A huge TV is the perfect way to enjoy 4K HDR movies or next-gen games – but the real reason they've become popular more recently is how rapidly these TVs have dropped in price. Case in point: these two TVs. One gives you cutting-edge features, one is all about the low price. Both give you a huge TV for three figures.
Rock out with this super-small Bluetooth speaker deal
HUGE price drop on the super-cool Galaxy Fold 4
Look, folding phones are awesome. They just are. There's nothing cooler than flicking the small screen open to reveal a huge canvas for websites, social media, or whatever you want to do. But they are hideously expensive… unless you get this deal, which brings the latest Galaxy Fold down to the same kind of price as the Samsung S23 Ultra or iPhone 14 Pro.
The best Prime Day deal of all: not having to vacuum any more
Give yourself the ultimate gift of a robovac, and therefore getting your time back. The vacuuming gets done while you're not looking, the house feels cleaner, you can learn a new language or take up painting in the saved time.
Record low prices on Fitbits
Top 3 gaming laptop deals this Prime Day
Affordable Dolby Atmos sound for all!
Home theater enthusiasts know that Dolby Atmos is where it's at. Even without a full surround system, soundbars can use this 3D spatial audio format to position sounds closer to where they should be coming from on the screen – and also, it's just higher quality than older sound formats. But it used to be on high-end equipment only. 
Well, the soundbar below is what we rate as the best soundbar for most people, awarding it five stars in our review – and on Prime Day, it's bringing you Dolby Atmos sound for under $400. If you have a nice TV you want to take to the next level without breaking the bank, this is how you do it.
Cheapest-ever iPad deal
From a phone that unfolds into a tablet to a tablet that… well, doesn't do anything fancy like that. It's just a great affordable tablet, and now it's at the lowest price we've ever seen it.
Give your old TV a smart upgrade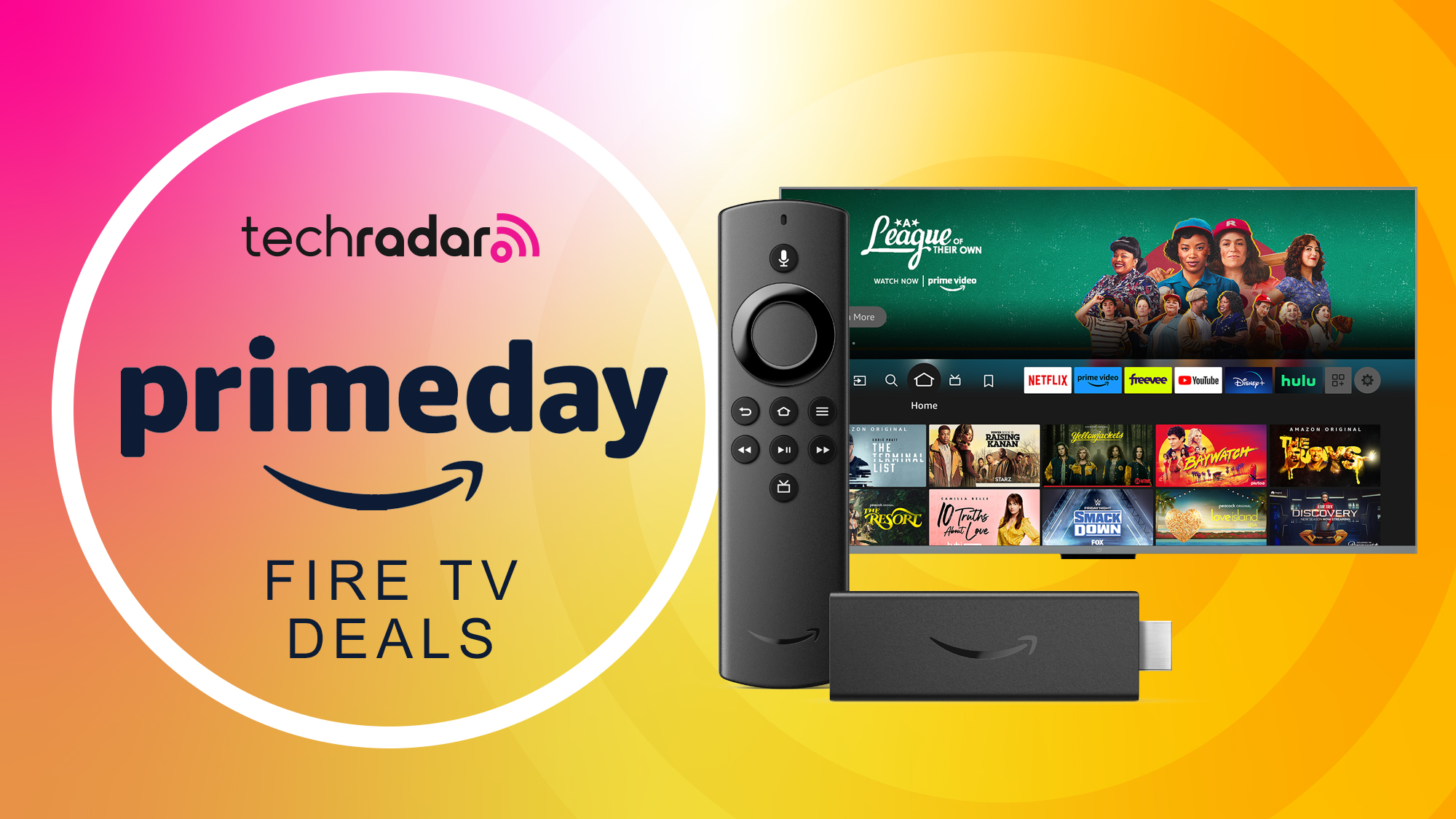 Got an older TV that you want to bring all the latest and greatest streaming options to? Add a Fire TV Stick, which adds simple voice control that makes life easy, as well as streaming features. We've got a round-up of all the Prime Day Fire TV Stick deals, but these are the two to start with: the Lite for HD TVs, and the Stick 4K for 4K TVs. Easy!
Get a current-generation Apple Watch for under $200
It's a Google Pixel-fest on Prime Day!
For Android users, the Pixel phones are great value, delivering a simple and beautiful  version of the software, great-feeling hardware, and some very cool unique features. Amazon's got some nice discounts on the current Pixel phone range:
A 77-inch OLED TV for under $2k. Yes, really
Sony or Bose? Choose your fighter…
These are the two most popular brands for noise-canceling headphones, and both make seriously premium products… and this Prime Day, the latest headphones from both have reached record-low prices. Although Bose's QC45 has reached a much lower record than Sony – but we rated the Sony higher in our review. Which will you pick? It might be based on brand, it might be based on budget – but you can't go wrong with either of these.
If you, like us, have been up since the very early hours hunting for Prime Day deals, perhaps you will also love the idea of this Keurig K-Mini Coffee Maker, which you can now get for just $59 at Amazon by combing the discount to $79 with the $20 coupon you need to select for checkout. It's much thinner than your average coffee maker but can still serve up to 12 oz of liquid in minutes. It's a great choice if you want something practical but with a small footprint.
Vacation essential! A cheap Kindle
You wouldn't think of going away without a Kindle to keep you engrossed in all your favourites would you? Of course you wouldn't! So don't miss these deals.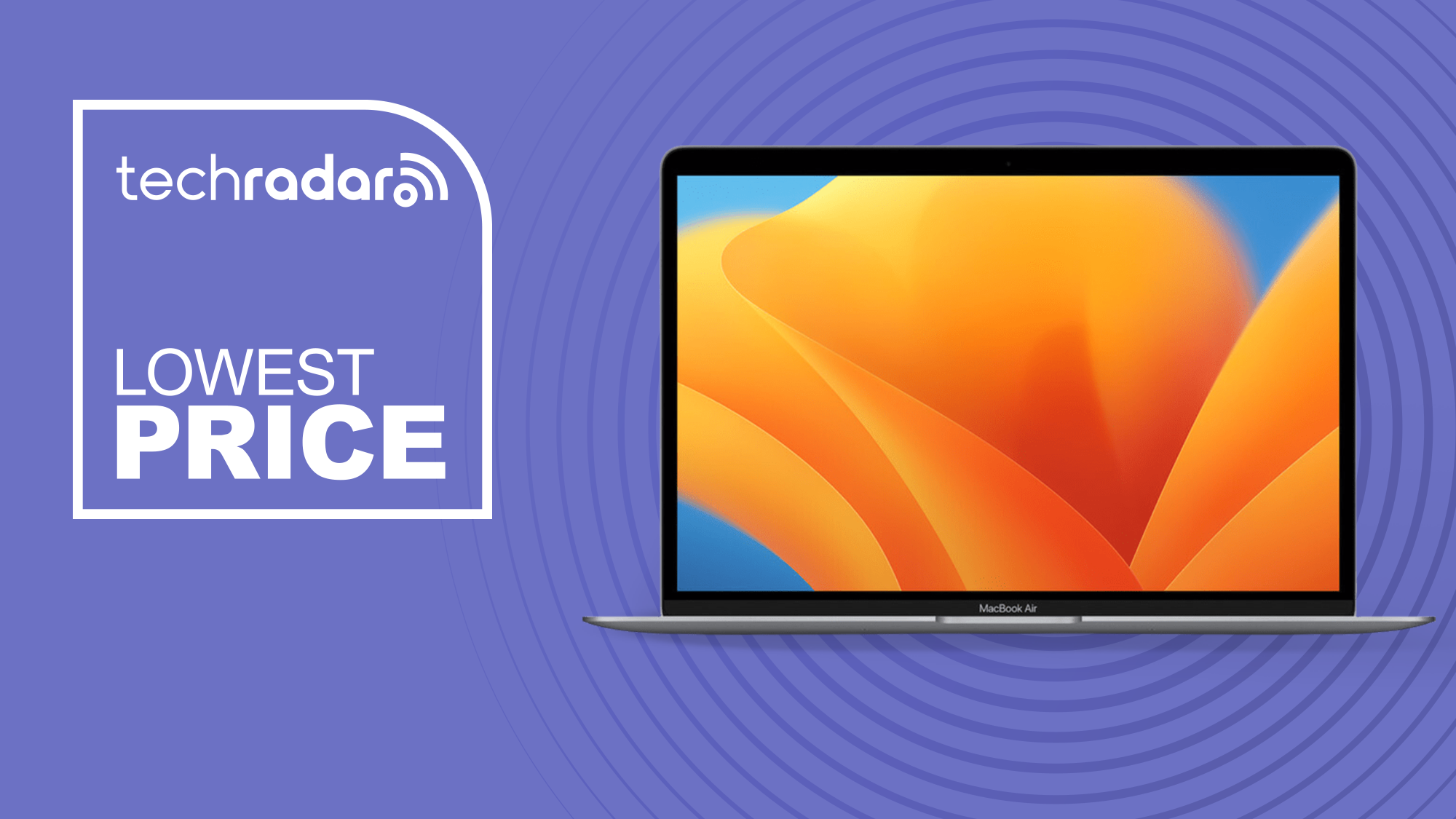 Drop everything and buy this MacBook Air Prime Day deal right now – trust me
OK, Matt, we trust you. You're our Managing Editor in Computing so you know a thing or two about laptops.
He says that even though the M1 MacBook Air is a few years old now, it remains a fantastic laptop that's thin, light and powerful. At this new lowest-ever price, it absolutely destroys Windows 11 laptops that cost the same.
Seriously, if you're looking for a new laptop that will last you for years and offer excellent value for money, this is one of the best Prime Day deals to get. You won't regret it.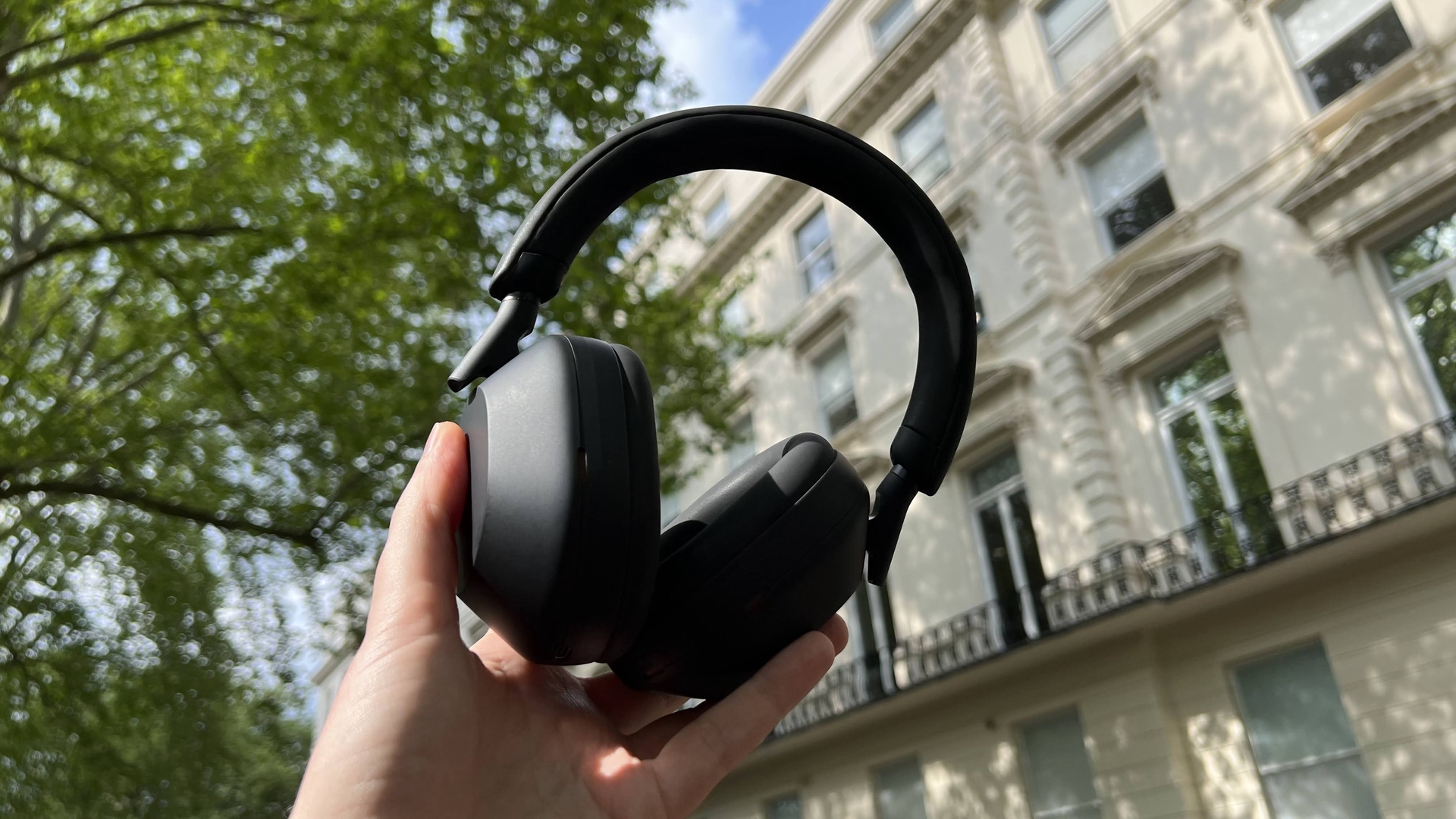 Save more than ever on Sony's newest WH-1000XM5 wireless noise-canceling cans
These excellent over-ears likely need no further fanfare from us, so we'll be brief: Sony's newest industry-leading cans have never been this cheap. They are emphatically some of the best over-ear headphones on the market, and this is hands down the best discount on them we've seen on them yet.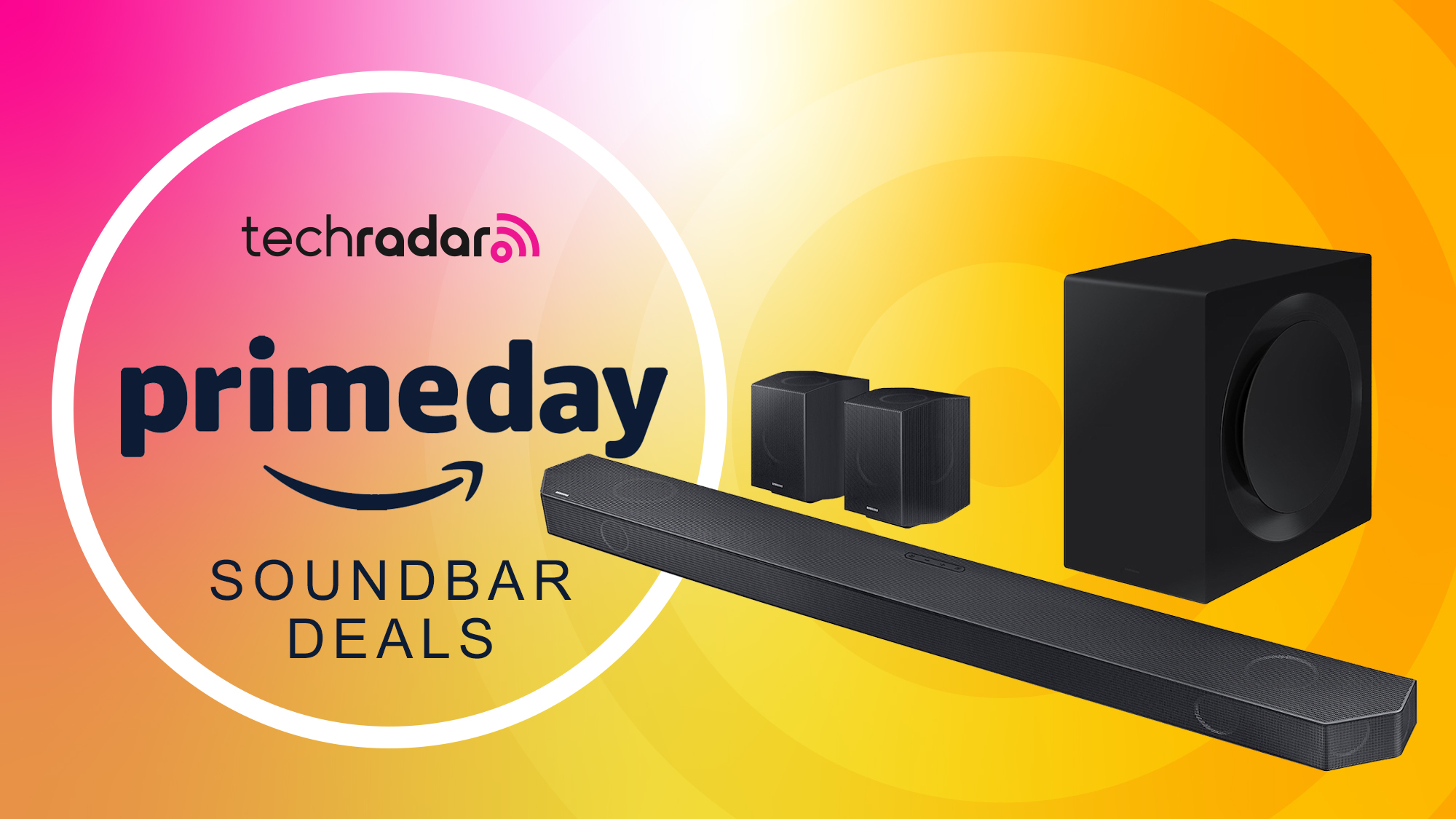 3 great budget soundbar deals
Looking for a cheap way to add bigger sound and clearer speech to your TV this Prime Day? There some great soundbar options between $99 and $250, some of which are ideal for smaller TVs too – a lot of soundbars are too wide for 43-inch to 50-inch TVs.
We've picked three of our favorites below that come fully recommended by Matt Bolton, our Managing Editor for Entertainment. These are from huge names in the soundbar business, including one all-in-one option that doesn't need a separate subwoofer, so is doubly ideal if you want to keep things compact.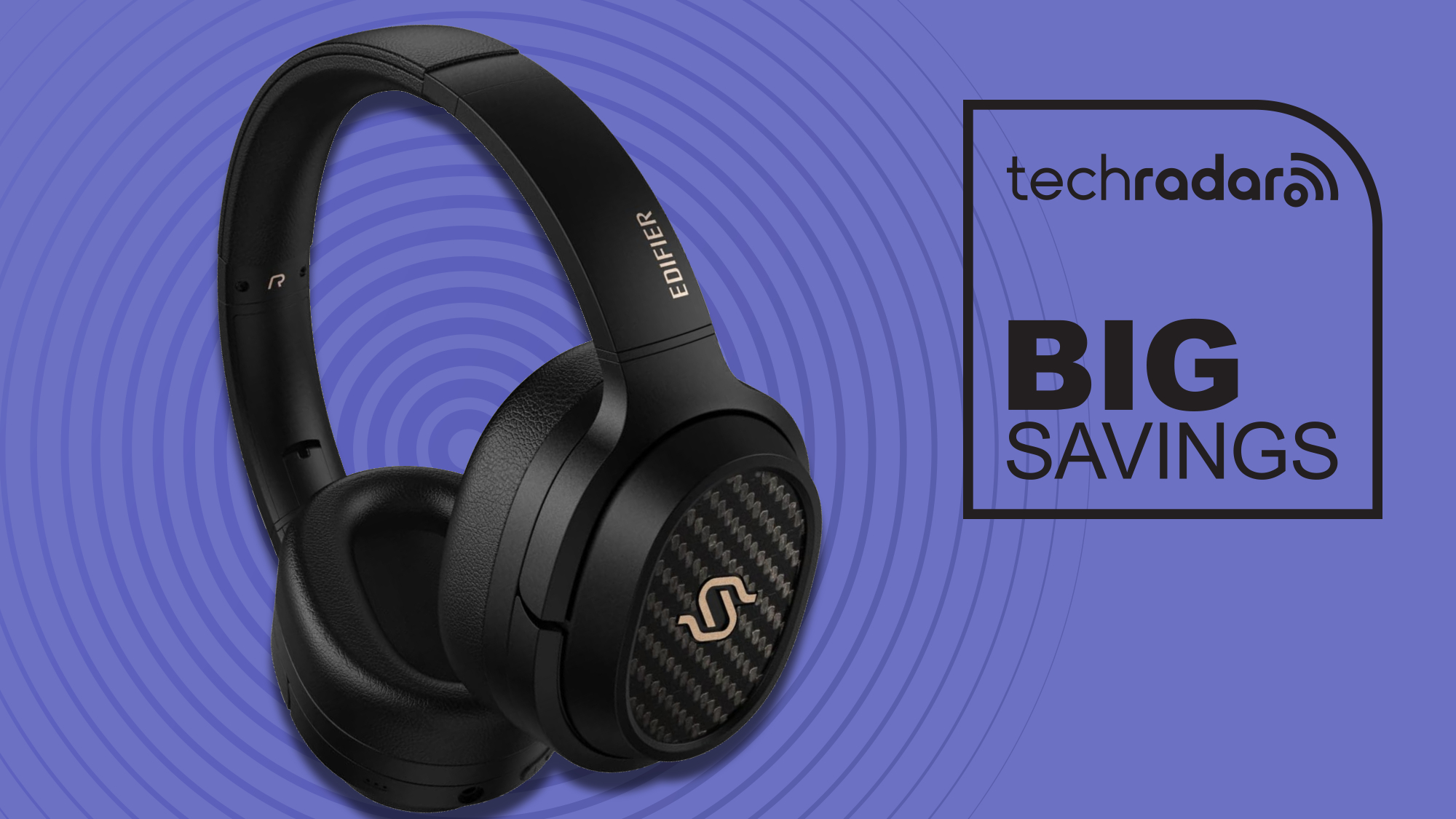 Go planar magnetic with Edifier's Stax Spirit S3 headphones  – 20% off for Prime Day
Ever considered dipping your toes into the mystical world of planar magnetic headphones in the hopes of crisper, more detailed audio? Need more info on what that actually is before you commit? Looking for a top deal on a set of wireless headphones?
Keep reading, we've got all of the above points covered by our audio expert Becky Scarrott.
First, the deal, because time is of the essence and maybe you came here for our recommendations (rather than our lectures): the wireless Edifier Stax Spirit S3 is a fine example of planar magnetic technology done right and they're 20% off for Prime Day at Amazon. 
So. let's do the quick lecture: planar magnetic drivers are different to the more typically-used dynamic drivers in that they use a flat diaphragm, rather than the traditional cone or dome-shaped membrane you find in most headphones. This is sandwiched between an array of magnets to create an evenly-suspended diaphragm, which is then pulled between permanent magnetic fields. Why is that good? Planar magnetic drivers make the headphones that use them extremely resistant to various types of audio and electronic distortion – aka clearer, more detailed, better music.
Honestly, the Stax Spirit S3 are an excellent sound-per-pound buy even at their original MSRP, but with this new limited-time Prime Day offer, they're a stone cold bargain. They also support Bluetooth 5.2 (meaning Auracast will likely soon be on the menu) and you'll get around 80 hours of playtime. Read that again. That's more than any of the best noise-cancelling headphones currently on the market. Also, a short 10-minute charge delivers a whopping 11 hours of playtime and there's a mic for aptX Voice certified call-handling to boot.
Looking to stick with a dynamic driver design? Check out the best Amazon Prime Day headphones deals we've seen – but again, don't forget about these. Just sayin'.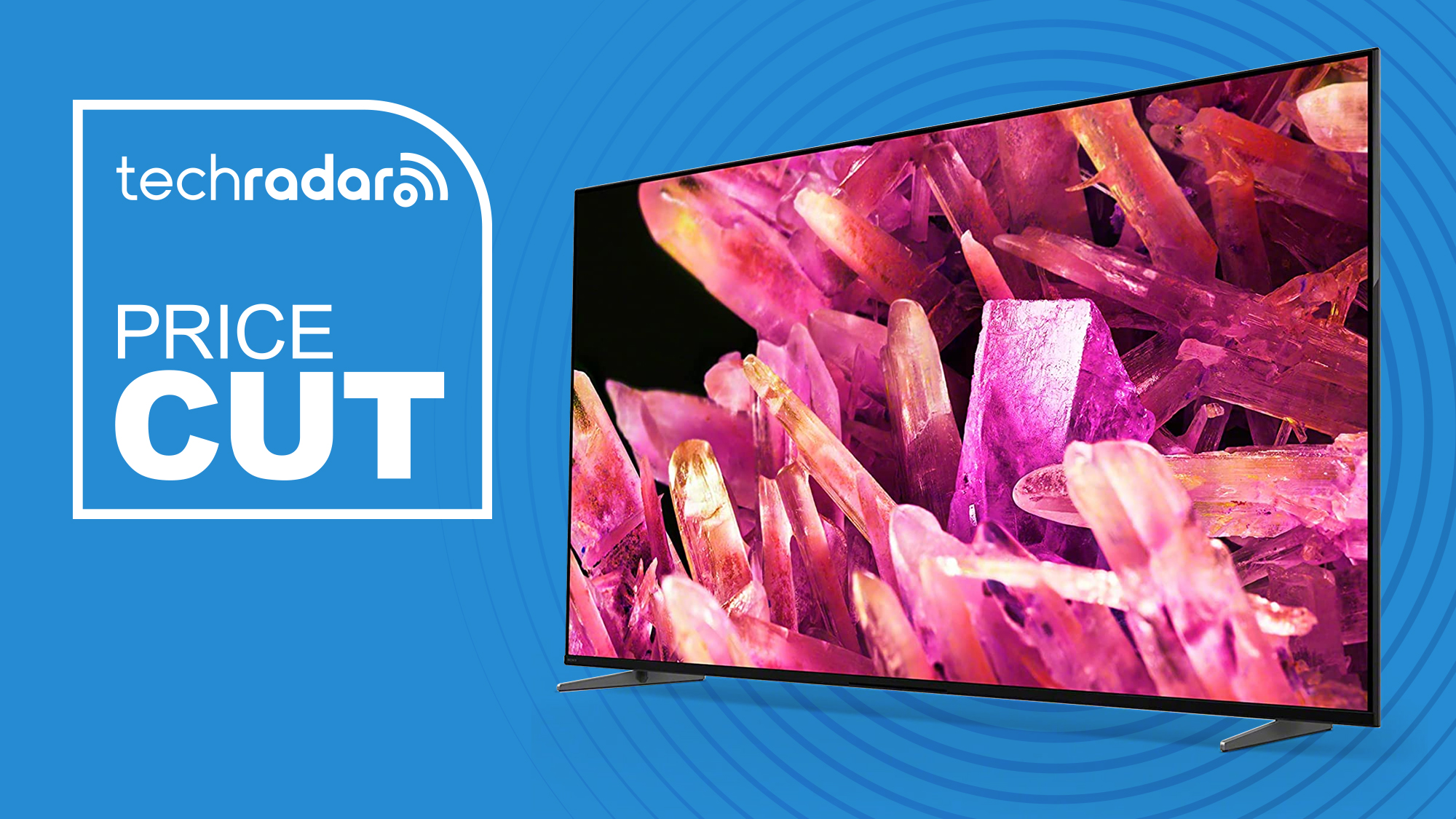 The best PS5 TV deal this year?
If you've got a PS5 and are looking for the perfect TV to show off what it can do, and you don't have a bottomless budget, the Sony X90K TV just hit its lowest-ever price, and it's ideal – you can now get the 55-inch version for just $898 at Amazon. 
As one of Sony's "Perfect for PlayStation 5" TVs, it has special features for connecting to the console, including a superior HDR mode, and auto-switching the picture processing for different genres of game, so fast-paced shooters get the quickest response times from the TV, and slower-paced RPGs have more beautification applied.
And it's also an excellent TV in its own right. It's bright, it can deliver great contrast, the motion and detail for movies is second to none, and Google TV makes it easy to find anything you want to stream.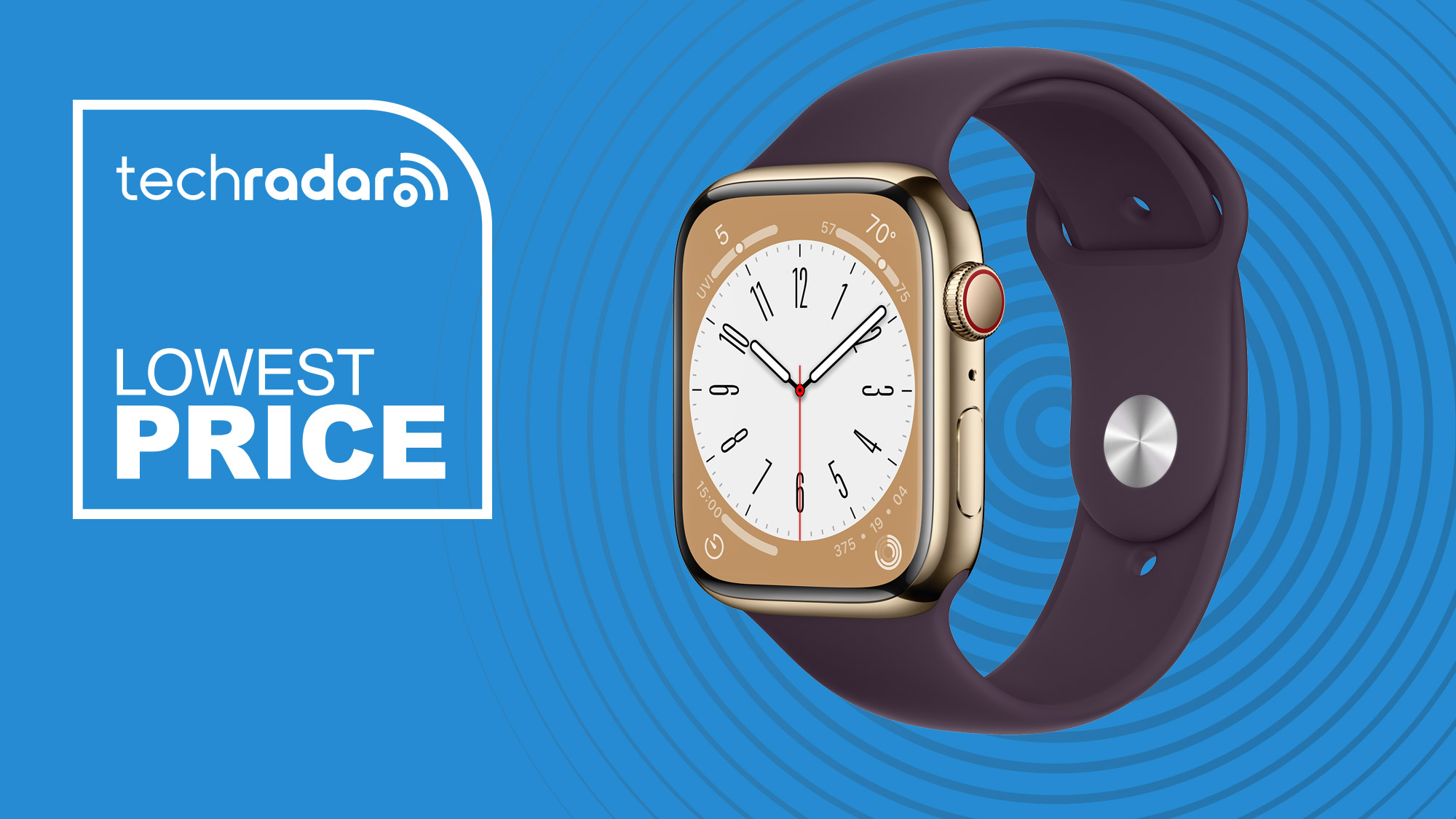 The best Prime Day deal is the Apple Watch 8 for $279
One of today's best Prime Day deals, and probably the most popular, is the Apple Watch 8 on sale for just $279,99. That's a $100 discount and the lowest price we've ever seen for Apple's latest and greatest smartwatch.
The Apple Watch 8 is one of the best smartwatches you can buy, thanks to new health and safety features such as crash and fall detection and a temperature sensor that provides helpful insights into your health.
Today's Prime Day deal on the Apple Watch is a new record-low price and beats the current offer from Walmart and Best Buy by $80. You'll have to act fast though, Prime Day Apple Watch deals are some of the most popular offers, and we don't expect this deal will stick around for long.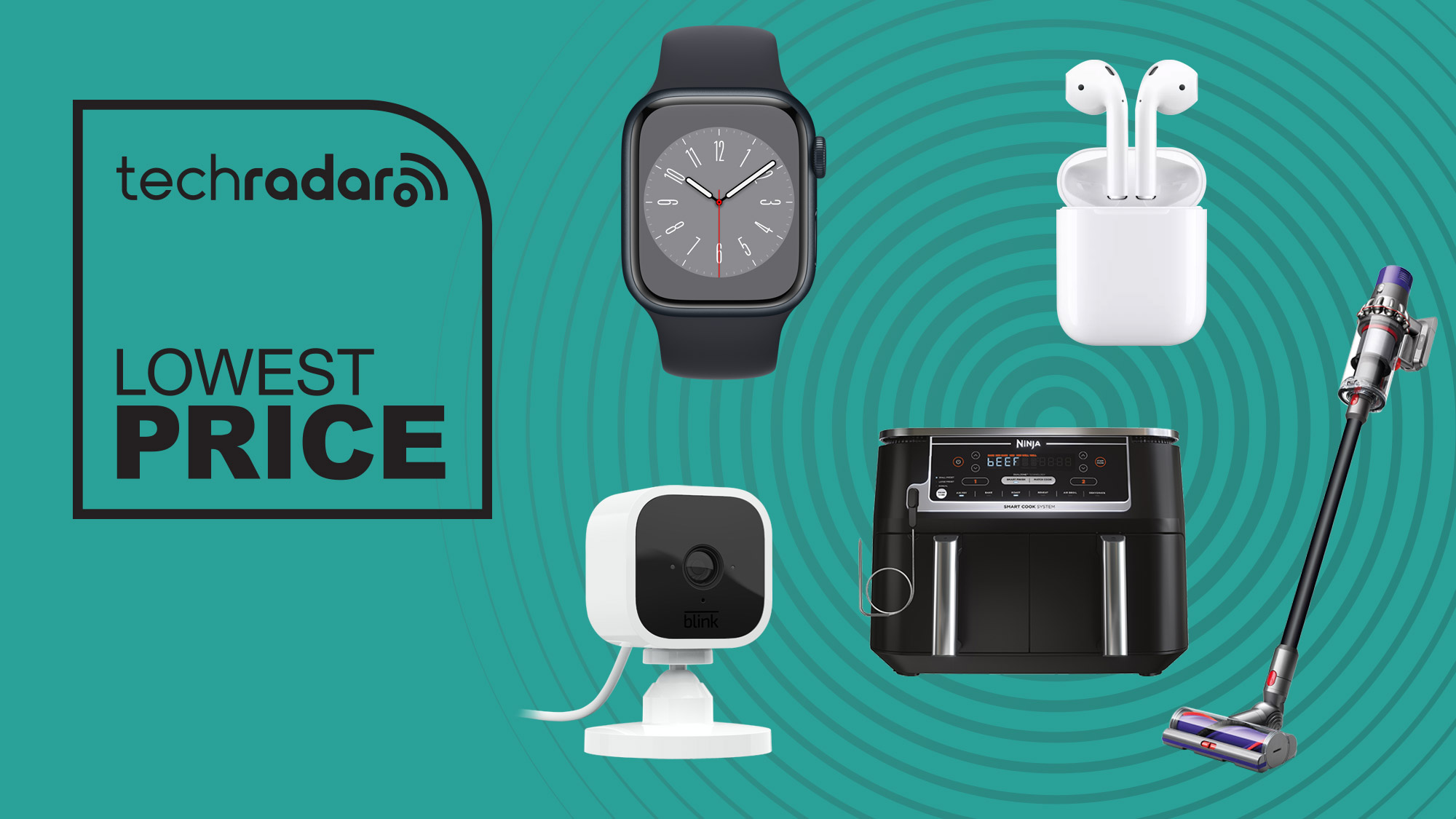 Amazon Prime Day deals are officially live
It's midnight on the Pacific coast, meaning the 2023 Amazon Prime Day sale is officially live, with thousands of deals on tech gadgets, appliances, TVs, vacuums, Apple devices, and so much more.
You can head over to our main Amazon Prime Day hub to see a full rundown of all the best deals happening right now. We've listed the ten best deals from today's sale, which include the Apple Watch 8, a top-rated Ninja air fryer, AirPods, a Nespresso maker, and Amazon's own devices with prices that start at just $12.99.
We'll update this blog with more of the top offers throughout the early hours, so stick with us for all the best deals from day one of Amaozn's Prime Day sale.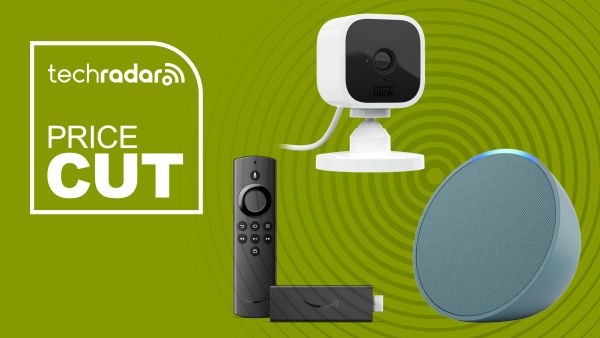 Our favorite early Prime Day device deals
Typically when retailers offer early deals, we're never that impressed as we expect the best prices to drop at the official sale event. Amazon's early Prime Day device deals are an exception to the rule, thanks to new record-low prices on Echo smart speakers, Fire TV sticks, tablets, Ring doorbells, Blink security cameras, and so much more.
We've listed our favorite offers below, which include a mix of smart speakers, security cameras, cheap TVs, and handy smart home devices like the Amazon smart plug. We don't expect the prices to drop further at Amazon's official two-day sale, so if you see a device you like, we recommend grabbing it now.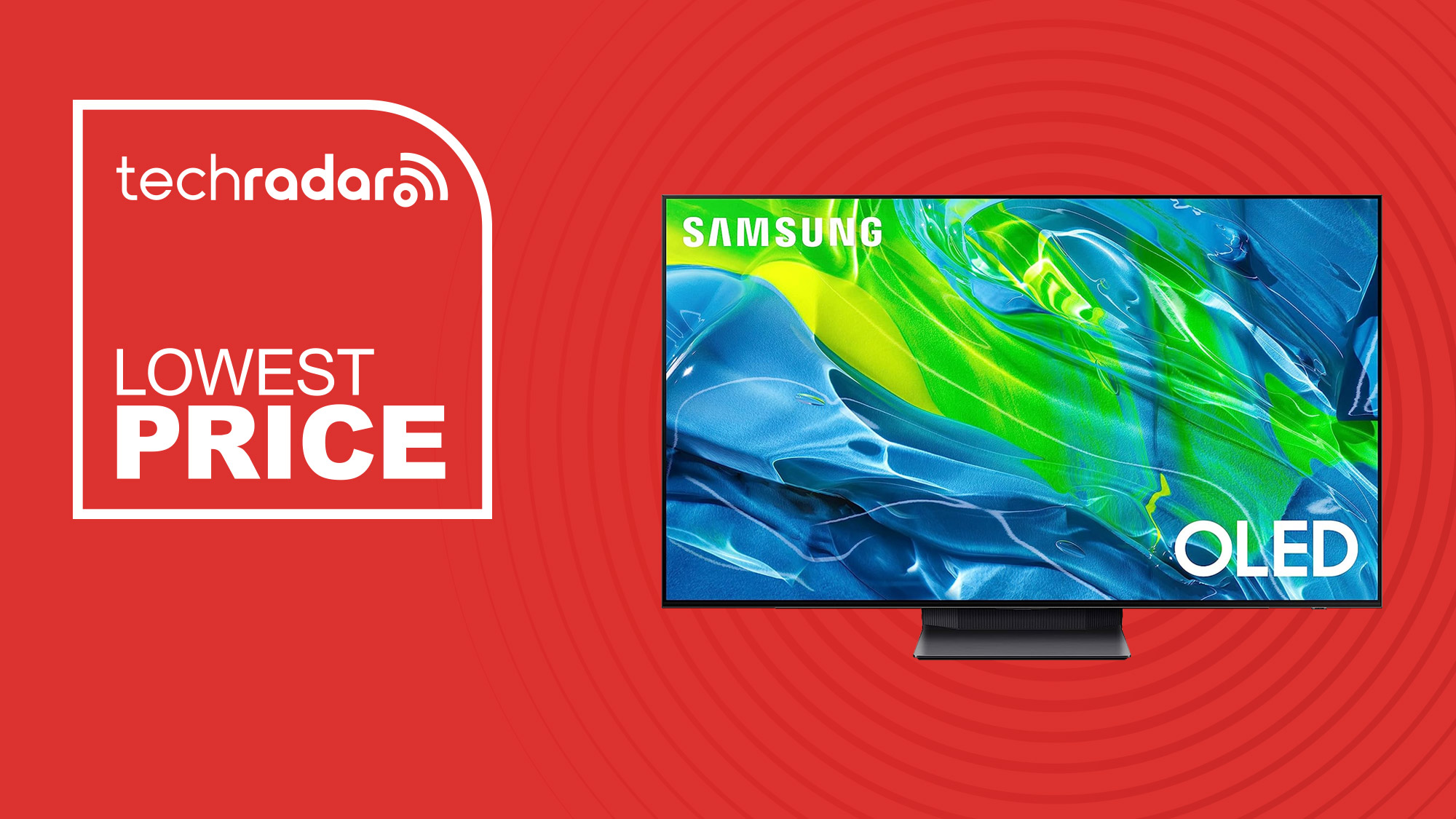 Already bag one of the best OLED TVs for its cheapest ever price
We review a lot of televisions here at TechRadar, so when we see one of the best OLED TVs you can buy has tumbled to its cheapest-ever price ahead of this year's Amazon Prime Day, then we have to bring it to your attention.
The Samsung S95B 65-inch OLED TV, which we awarded a TechRadar Editor's Choice award, is now $1,597.99 (was $1,797.99) at Amazon. If you're after a stunning and reasonably priced premium display for movies, TV shows, sports, and gaming then this is one you won't want to miss.
While it's the fantastic image quality, superior contrast and rich colors that make the Samsung S95B such a top OLED TV, it also excels in so many other areas. There's a redesigned Tizen OS for easy navigation through all the major streaming apps, an elegant slim design, and lots of gaming features to give you a smooth and responsive experience on PS5 and Xbox Series X.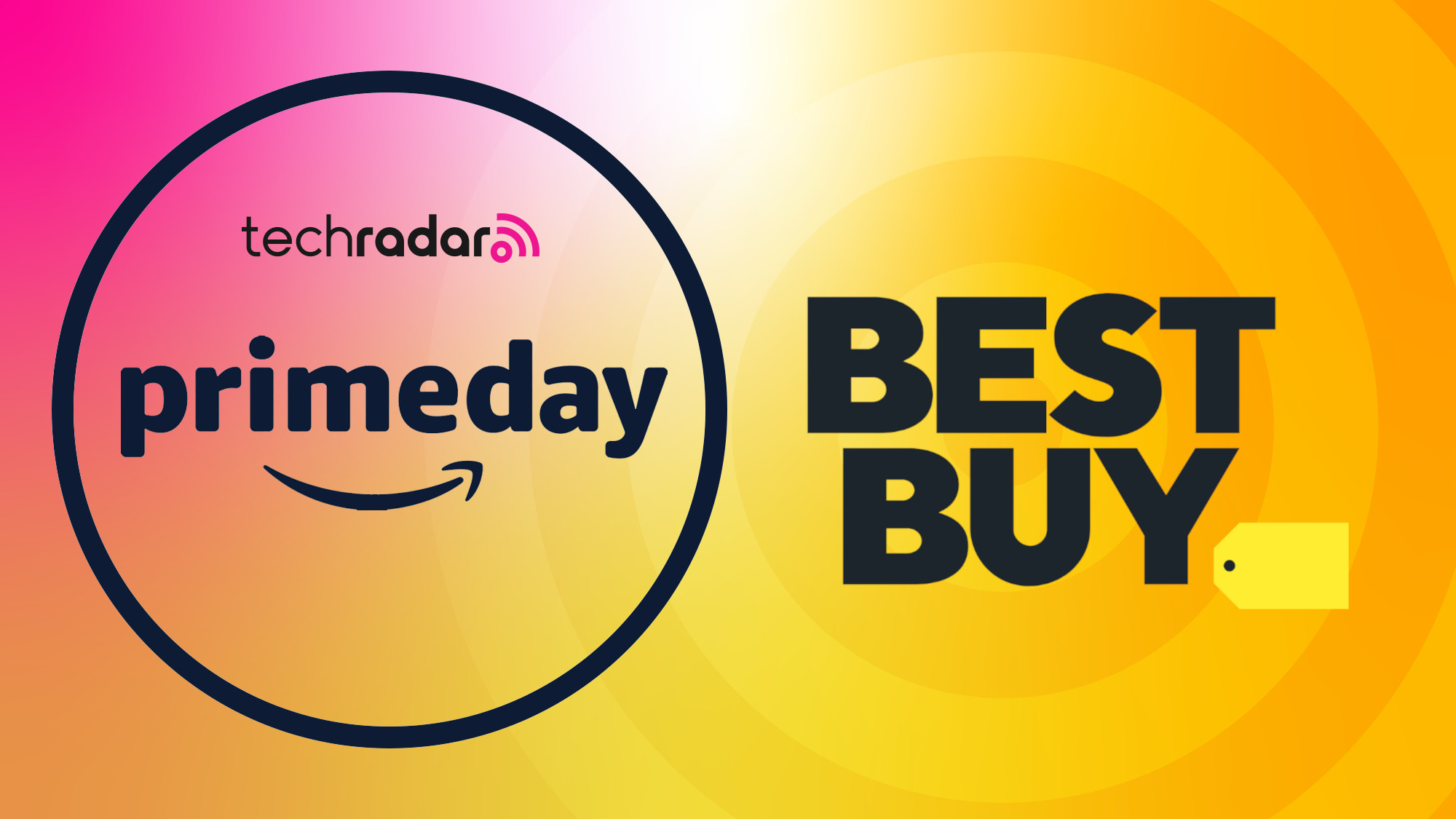 Oh, and Best Buy is getting involved too
Black Friday in July? Serious Best Buy. Fine, we get it, you've got to call the sale something. And there are some legitimately good deals here so we'll give you a pass on this one.
You can browse the full Best Buy Black Friday in July sale for yourself, or have a quick glance at a select few standout deals below.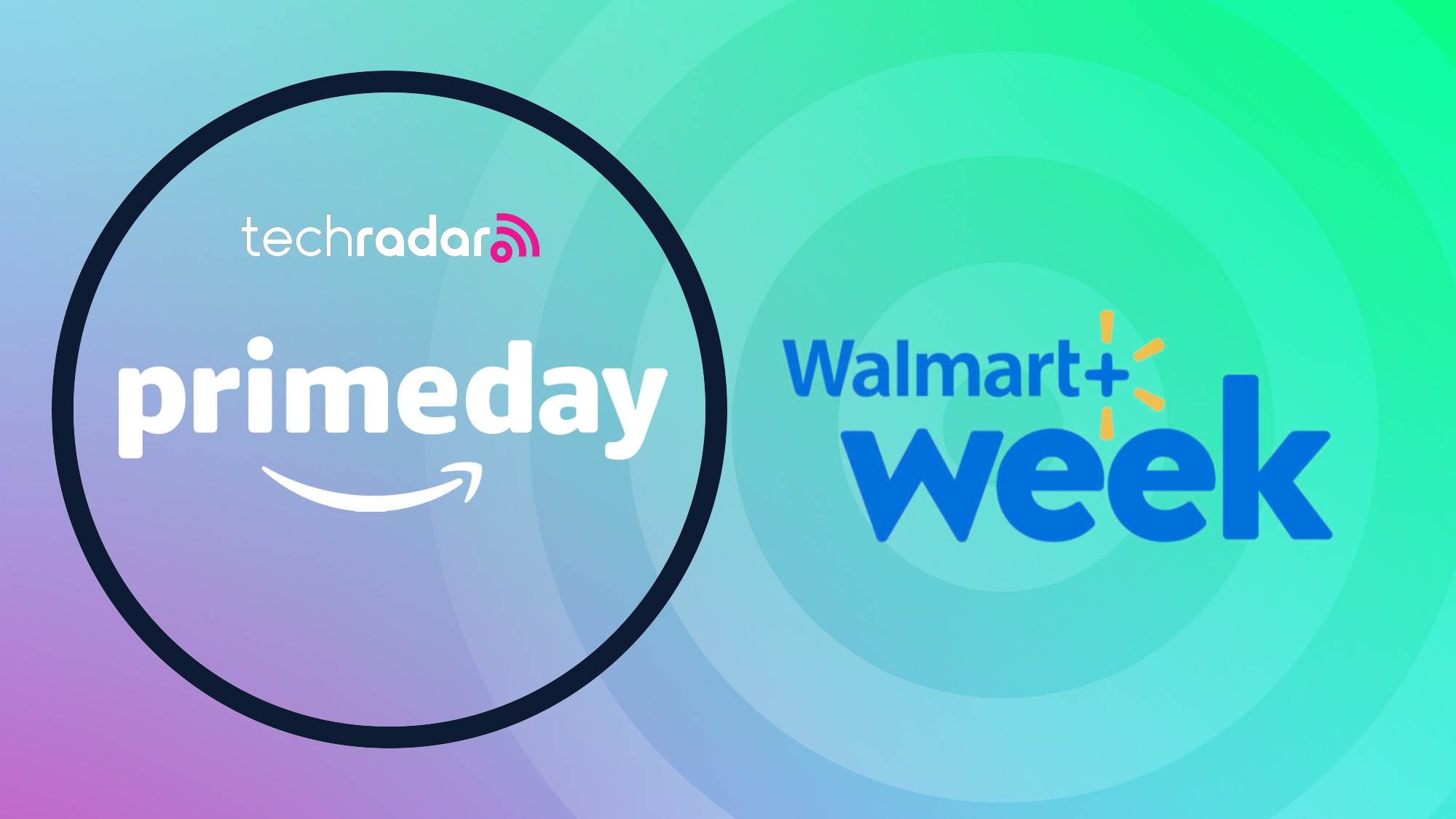 It's not just Amazon running a big sale this week
While you might be thinking that all we care about this week is Amazon Prime Day, other retailers are looking to take a piece of the pie with their own sales. One of these is the Walmart Plus Week. 
The retailer has launched hundreds of deals that give Amazon a run for its money, with record-low prices on 4K TVs, laptops, appliances, furniture, and headphones from all the leading brands.
The catch? You have to be a Walmart Plus member to shop the deals today – the sale is fully accessible for everyone from July 11. The good news, though, is that Walmart is offering a rare 50% discount on its Walmart Plus membership, bringing the cost of an annual membership down to just $45.
If you've signed up or are happy to wait until tomorrow, here are some of the best offers worth checking out.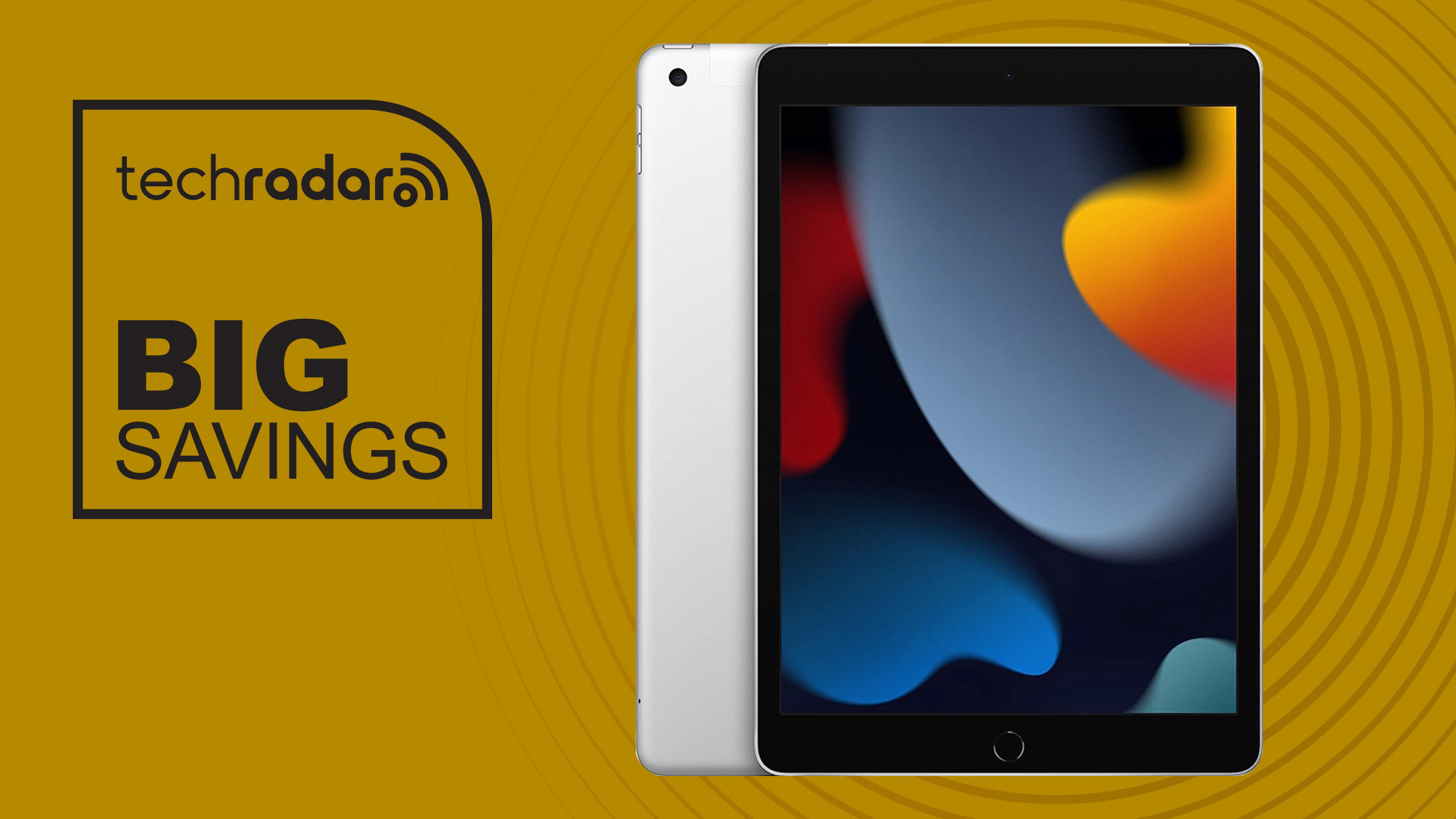 Already a bestseller: the Apple iPad 10.2 for its lowest-ever price
Apple's entry-level iPad for the cheapest price we've ever seen it. What's more to say?
The everyday tablet is a steal at this price if you need an all-around streaming machine that can handle productivity work and also a bit of light gaming. It's getting now old, sure, but it's still more than capable of many of your portable computing needs.
3 early Prime Day deals under $20 that we've actually bought
Who doesn't want to snag a cheap gadget during Prime Day? Amazon's early set of deals includes discounts on its devices, and the prices are the best we've ever seen. That means you can score incredibly useful, high-tech smart home gadgets for cheap. 
In fact, Deals Editor Mackenzie Frazer found a handful of fantastic devices for so little money that she's actually already bought them. Here's what's already gone into her basket and why she bought them before Prime Day has even begun.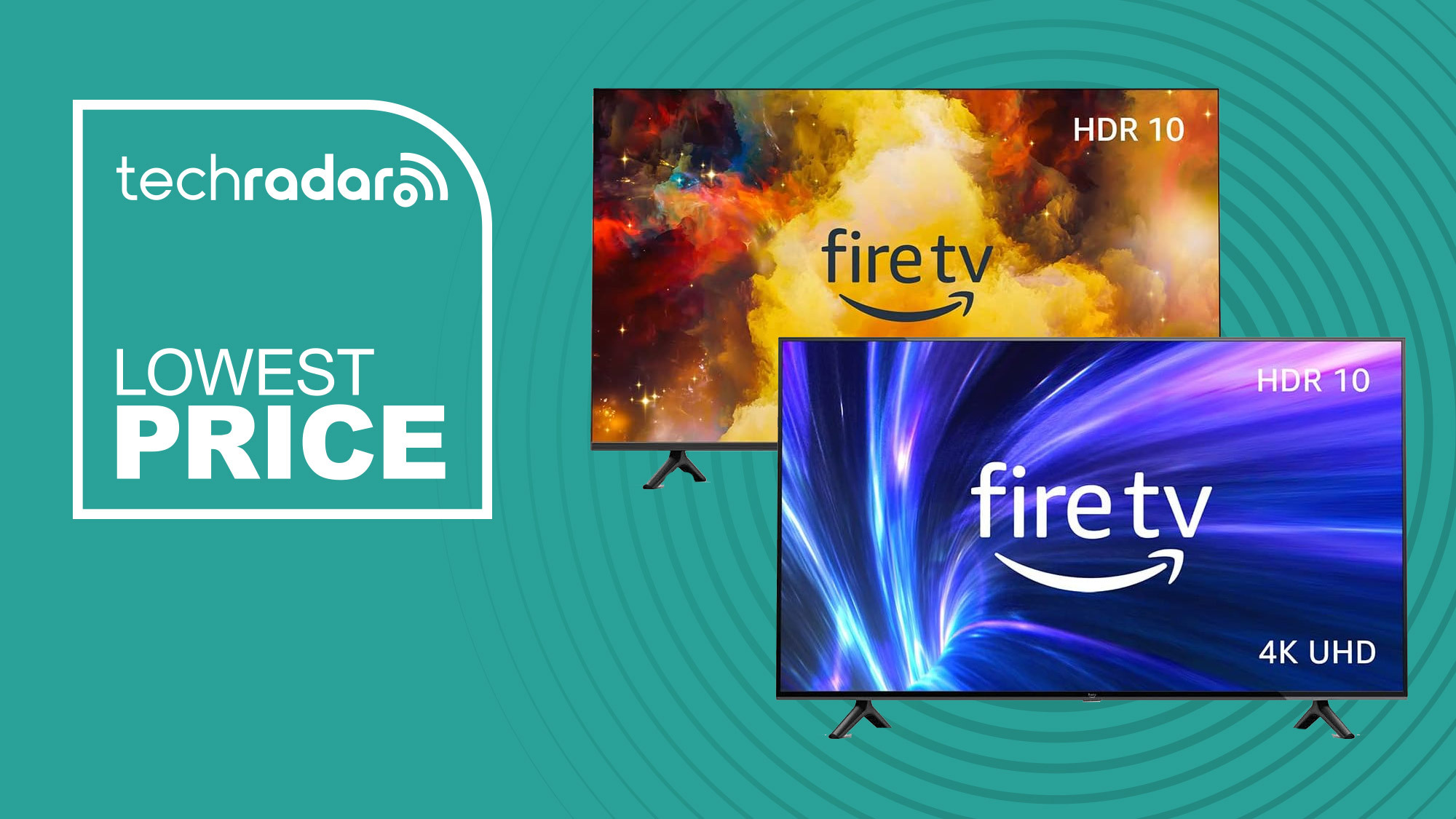 You want TVs? We got TVs from $64.99
Amazon Fire TVs have expanded over recent years beyond their origins as a range of cheap and budget-friendly displays to also incorporate more premium technology and features. And yet they remain affordable options – even more so with these early deals ahead of Amazon Prime Day that drop many Fire TVs to their lowest-ever prices.
You've seen the $99 display above, but thre are many options if you want something a little larger or with more advanced tech to give you an even better picture quality.
• See all TVs at Amazon from $64.99
These are strong offers on many TVs that haven't been as low as this before, so we recommend any if you're ready to buy today. This is also just a taste of what's to come, too, as more Amazon Prime Day TV deals launch in the days ahead, and you can stick with us for all of our top picks on everything from Hisense to LG and more.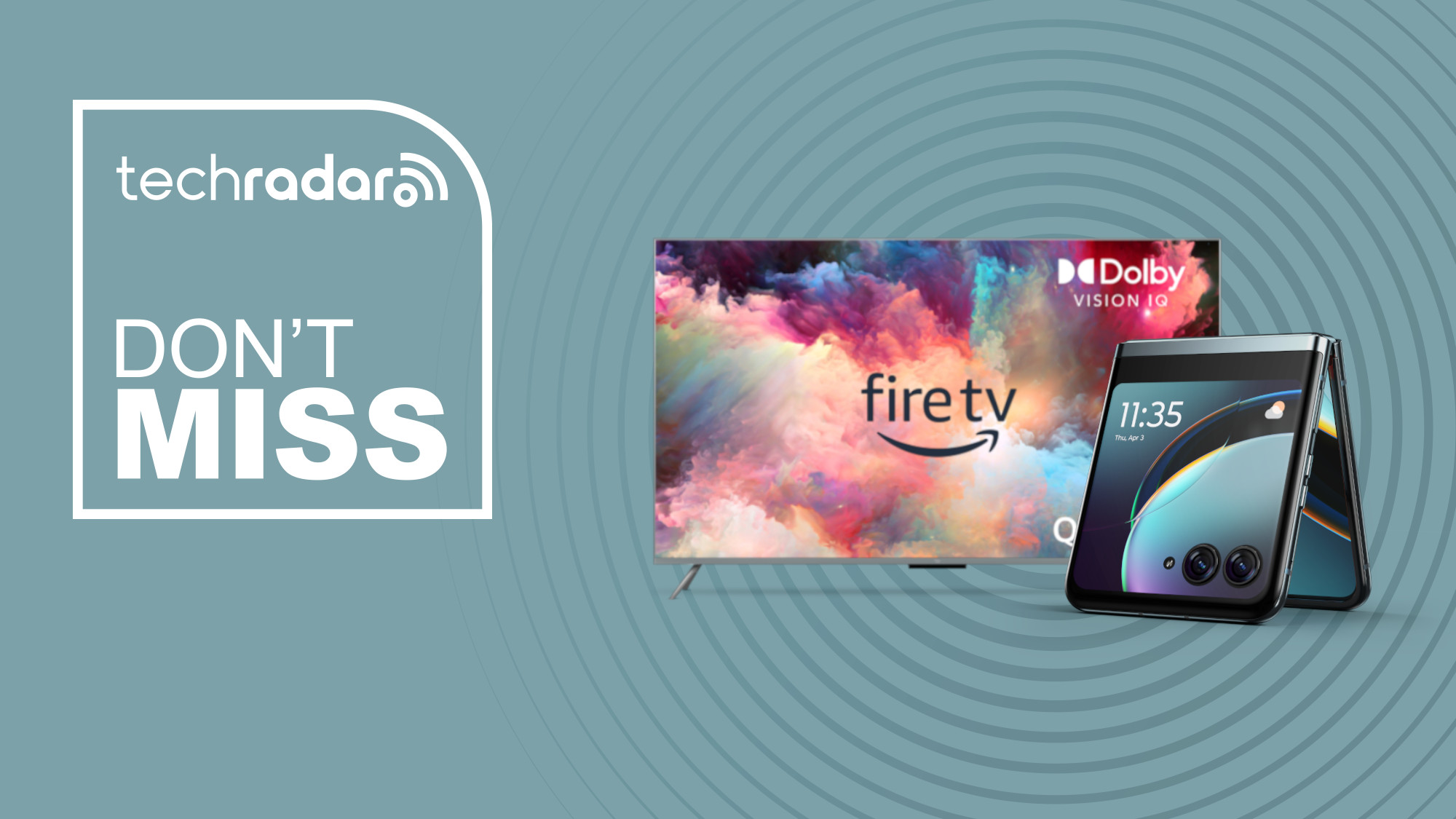 Don't miss your chance to sign up for these 'invite-only' deals
Our Deals Editor Alex Whitelock originally scoffed at the idea of these 'invite-only' Prime Day deals. Sure, it's a bit of a gimmick to drive up some interest and artifical scarcity, but when the offers are genuinely good then we can forgive the cheesy marketing stunt this time.
So, what's on offer? 
Well, there's a fully-featured 43-inch Amazon Fire TV for a ridiculous price of just $99 – which is only made possible after a whopping $300 off discount. Another amazing deal is on the brand new Motorola Razr Plus foldable smartphone, which is currently going for just $849 (was $999). For context, this device is barely a few weeks old and one of the best foldable devices you can buy right now according to our Motorola Razr Plus review.
There's a handful more you can sign up for below. After that you'll just have to keep your fingers crossed that Amazon will email you to let you know you've been lucky enough to actually buy one of them. 
Best deal yet? Amazon's top Fire Stick falls to a record-low price
There was no need to wait for Prime Day if you planned to pick up one of Amazon's popular streaming devices as the Fire TV Stick 4K Max was slashed to its cheapest price ever in the week before the sale.
It remains that low now, so we definitely recommend this as a simple and affordable way to stream video in ultra-high definition 4K resolution on any TV with an HDMI port – including many older sets. 
In our Amazon Fire TV Stick 4K Max review, we felt this version pushed the streaming stick to its limits with excellent performance for the price and did everything you need for watching shows and films in 4K. The accessibility features were handy, too, including voice controls to make navigation easier and connect with other smart home devices.
Welcome to our live coverage of Amazon Prime Day 2023
The 2023 Amazon Prime Day sale has officially begun, so as we've covered all the early offers, we're now listing all the best deals from Amazon's official sale.
We're breaking down all the top offers this morning, which include Apple products, kitchen appliances, vacuums, TVs, smartwatches, and Amazon's own devices. Our team is sorting through all the offers to give live updates throughout the day so you don't miss a bargain.
Something to keep in mind is that the very hottest deals will go fast, so we recommend acting quickly if you see a price you like.