This is it, Honkai Star Rail fans – this is the big one. In a Honkai Star Rail 1.2 livestream today, developer and publisher HoYoverse announced a wealth of new content set to arrive in the game on July 19 for PC, iOS and Android – the second major update for the game since it's launch earlier this year. This massive patch is going to wrap up Xianzhou Luofu's adventure as it "reaches its breathtaking climax", per a press release.
The update will include three new playable characters in the form of Blade, Kafka, and Luka, who will soon answer the call to join the team as playable characters. Alongside the new characters, there will be a number of new events added to the game that will allow players to get better rewards. There will also be a new log-in bonus campaign added to the title – information of which you can see below.
Check out the trailer here.
New characters
Blade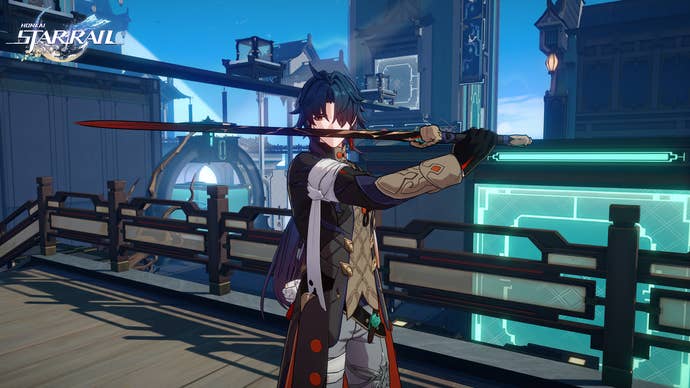 A mysterious Stellaron Hunter, is set to join the roster of playable characters. "After Blade was bestowed with eternal life, enabling his body to heal from grave illnesses and injuries, and the bandages he wears serve a purpose beyond mere aesthetics.
During combats, as a five-star Wind-Type character who follows the Path of Destruction, Blade secures himself a competitive edge by sacrificing his own HP to deal amplified damage to enemies and gain the upper.
Kafka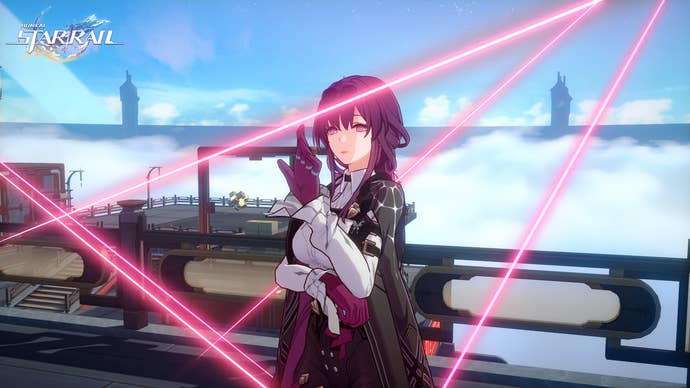 Kafka entered the world on Pteruges-V, a planet where the concept of fear was foreign to its citizens. As a result, she was incapable of experiencing the emotion of fear, leaving her unable to grasp the significance of life.
As a five-star Lightning-Type character following the Path of Nihility, Kafka showcases her strength by dealing additional damage over time to enemies. Her Skill inflicts Lightning damage to multiple targets. If an enemy is already afflicted with Damage over Time, they will receive additional damage both during their turn and after Kafka's attack. Her Ultimate, on the other hand, deals Lightning damage to all enemies, with a chance of Shocking targets and immediately dealing additional damage to those already Shocked.
Luka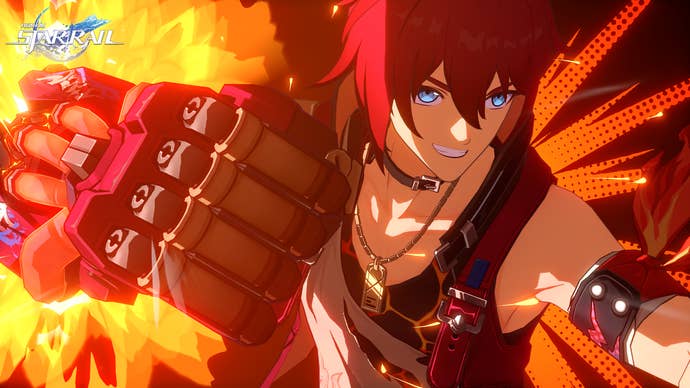 The Belobog-born-and-bred hero will soon make his way into the game, becoming available for players to recruit. As a valued member of Wildfire and apprentice to Oleg, Luka combines his strength with an optimistic and carefree spirit to safeguard the inhabitants of the Underworld.
As a four-star Physical-Type character following the Path of Nihility, his Skill deals Physical damage to a single target and has a chance of inflicting Bleed. During battles, Luka can also enhance his basic attack after landing multiple hits. His Ultimate, in addition to dealing damage, of course, also grants "Fighting Will," which may increase the damage the target receives for a set number of turns.
New events
"Tales of the Fantastic," where Starskiff Haven's storyteller — Mr. Xiyan — is interested in theAstral Express's tale and is eager to work his storytelling magic.
"Underground Treasure Hunt," offers a relic-seeking challenge featuring a special themed Chat Box reward.
"The Voyage of Navis Astriger," in the Forgotten Hall, where Trailblazers can secure the 4-star character Yukong by conquering Stage 1.
The Simulated Universe also receives an update with the World 7 and never-seen-before Ornaments as prizes.
Honkai Star Rail 1.2 Codes
Today's livestream (better known as the Star Rail 1.2 Special Program) acted as a showcase everything to come the second major update for Honkai Star Rail – the second major update since the game launched earlier in 2023. Similarly to what we saw in the 1.1 event broadcast, this new showcase teased future HSR events, new story content, and more.
But, of course, a lot of players are here for the codes. To learn everything you need to know about Honkai Star Rail 1.2 livestream codes, hit the link to find which you can redeem, and what they will offer you once activated.