Gamers have long been able to see video game elements represented in "gamified" anime series, even as far back as 1986 with the theatrical release of Super Mario Brothers: Great Mission to Rescue Princess Peach. However, the gamified anime genre wouldn't really begin to take shape until .hack//sign came onto the scene in 2002 and started the humble beginnings of the genre. Even then, the genre didn't truly become what it is today until Sword Art Online debuted a decade later, in 2012.
While gamified anime can be a joy to watch and typically incorporate recognizable gamified elements, many lack accurate online gaming representation. In such dark times, a gem has emerged to light the way, in the form of Bofuri: I Don't Want to Get Hurt, so I'll Max Out My Defense. Let's explore how this 2020 action-adventure series excels in truly depicting the exhilarating battlefield that is online gaming.
RELATED: All You Need To Know About Konosuba: An Explosion On This Wonderful World!
Familiar, Yet Refreshing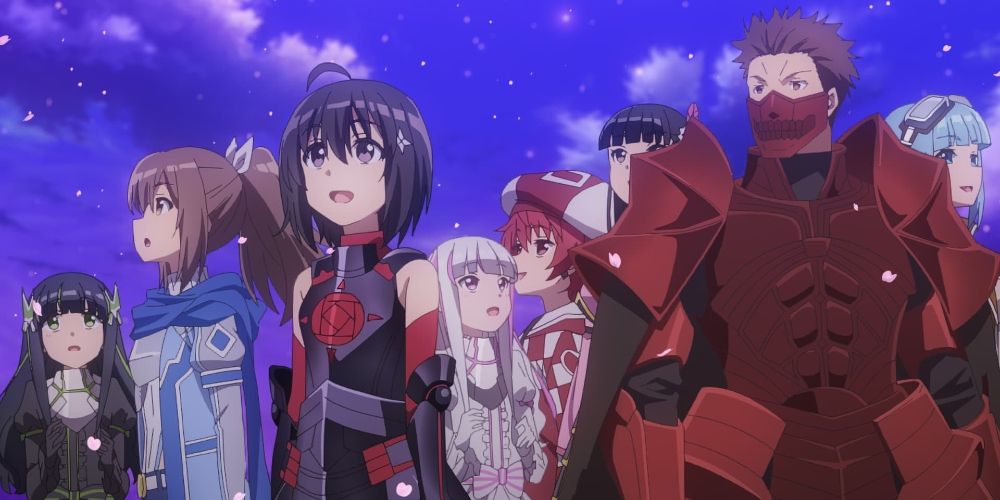 After first being released in the Winter 2020 season, the series was popular enough to spawn a second season that just ended this previous Winter 2023 season. The series' studio, Silver Link., is no stranger to gamified series, so this is hardly surprising. It was also behind the series Death March to the Parallel World Rhapsody. With Bofuri, viewers saw the studio mix the gaming energy of its previous gamified anime series with the charming, peaceful tones of its slice-of-life series like Non Non Byori. Considering Funimation licensed Bofuri, that's just another stamp of approval.
The series follows Kaede Honjou throughout her adventures as she plays a character named Maple in NewWorld Online, a popular new VRMMORPG. She's not trapped in the game à la Sword Art Online, nor are her video game exploits tied to any fatal real-life consequences of the Sword Art Online Alternative: Gun Gale Online variety. Even so, her time in the game is rife with challenging tournaments, clan battles, and everything a gamer anime fan would want to see. The world of the game has several elements that are sure to pull gamer viewers in and make them feel right at home.
Grinding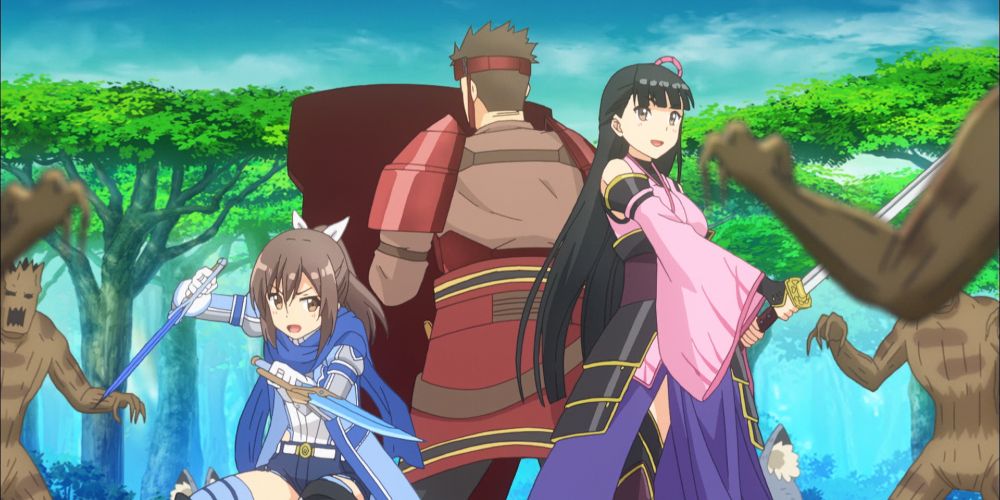 One of the first things an online gamer may recognize in this series is the time-old tradition of "grinding." For any non-gamers, "grinding" is a gaming phenomenon that entails players performing repetitive, often grueling, tasks just to level up or attain certain items within the game. While this gaming feature isn't exclusive just to online video games, it's one where grinding can be especially frustrating, and it's a set staple of MMORPGs.
Every time Maple or her clan prepares for a tournament, they have to grind to raise their stats, try new strategies, and pick up new skills. Thankfully, viewers get to see the grinding sessions through montages instead of whole episodes of it. Still, grinding is to be expected of an anime revolving around gaming and, while it's great to see, it alone isn't what makes Bofuri unique.
Patch Updates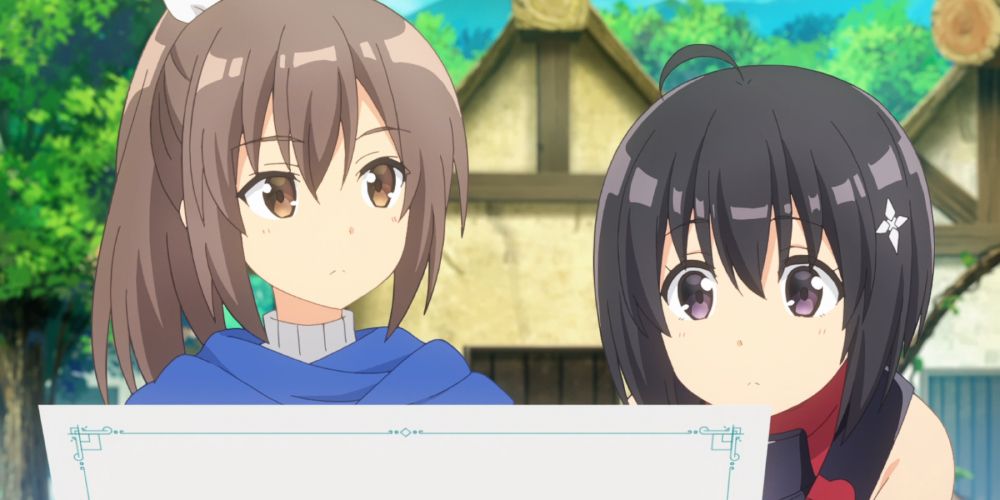 Video games have been around for several decades, but the world of online gaming introduced several new concepts, including video game patch updates. Video game patches are essentially software updates that developers push to video games, after release, to improve features like security, functionality, and more. Consequently, it's pretty commonplace for video game characters, classes, and other such features to be "buffed" or "nerfed," meaning they're strengthened or weakened, respectively.
Like many action anime protagonists, Maple is very overpowered, which makes her a threat to the balance of NewWorld Online's class system. As the anime title suggests, Maple is so terrified of being hurt that she maxes out her defense stat when she first builds her character. It doesn't take long for her to manipulate certain weaknesses within the game's design and stat system. With her defense stat so high and her immunity to certain types of damage types, she practically becomes impervious to all damage.
The video game developers notice, so after she does amazingly well in her first tournament, they release some patches to balance things out. One patch limits the number of times Maple can use her shield's ability to eat everything it touches while converting it into MP. Another patch adds a new damage mechanic that allows Maple to take piercing damage, albeit still at a far lower rate than other players. The developers even improve the AI to make sure other players can't exploit the game in the same way Maple did. This is one relatable facet that might dredge up painful memories for some gamers, but it made NewWorld Online more realistic.
Fetch Quests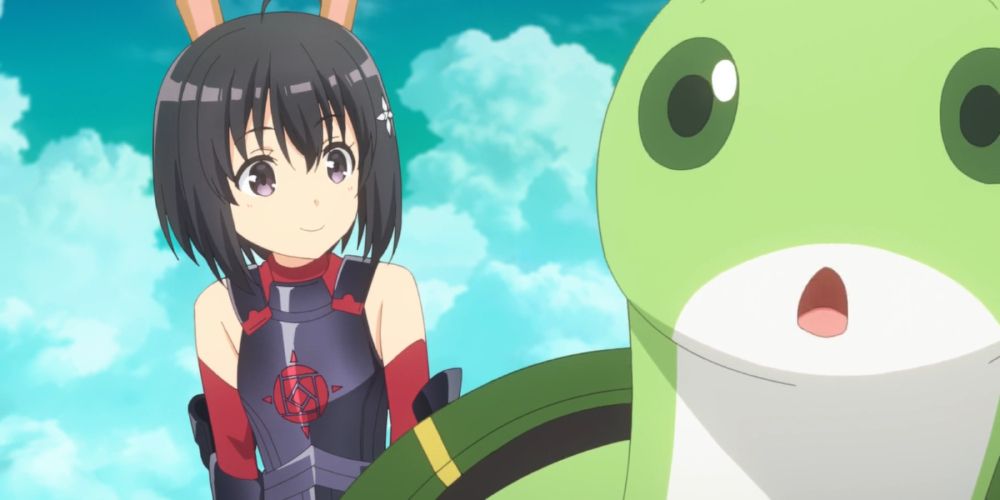 Role-playing video games have various types of quests, some more infamous than others. Yet, few are as despised as the exhausting "fetch quest." Fetch quests are quests where a player is tasked with collecting a certain item or set of items and bringing it to the quest giver. It's pretty often that the quests will lead players through unnecessarily difficult environments or require painstakingly long sessions of playing Hide and Seek with a small item that's hard to find.
Maple encounters her first fetch quest when she stumbles upon a sick girl and her mother in one of the game's first-level towns. Rather than battling through a scattered horde of undead, Maple flies through the forest on her flying turtle and escorts the mother to collect medicine for her daughter. The quest was originally built for players to fight through the forest and keep the mother alive for the whole duration, as evidenced by the NPC's scripted dialogue.
However, Maple manages to get by with a fetch quest surely easier than any that viewers have been forced to play through. Maple's reward isn't XP or the game's currency, but a follow-up quest instead. Thus, it leads to the next relatable online video game element viewers are sure to recognize in the series: quest chains.
Quest Chains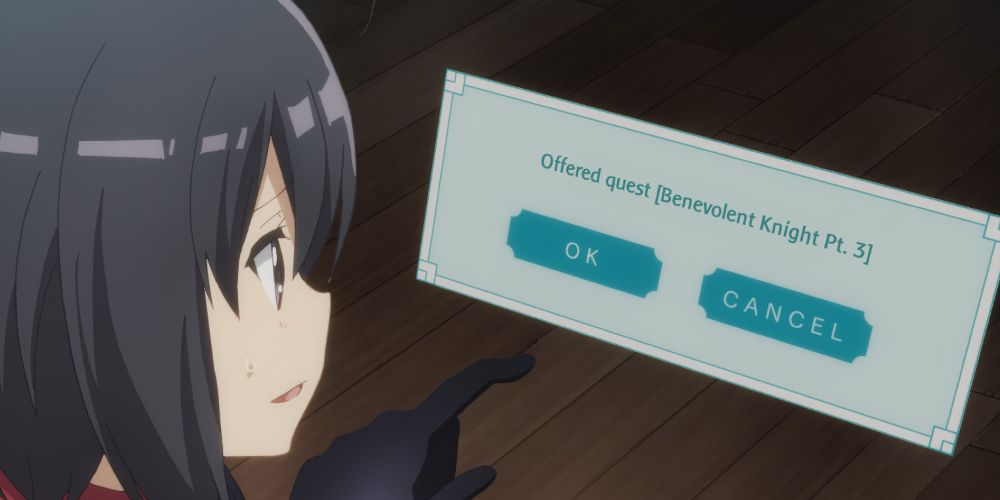 Usually, a video game quest may have several steps or smaller checkpoints, but most start and end definitively. However, gamers will sometimes encounter quests that seem to end but just lead to another quest instead. In Maple's case, the "Benevolent Knight" quest chain leads her through one quest after another, until it ends with barely any work on her part. For her minimal efforts, she gets one of the series' most impressive skills yet: loving sacrifice.
The skill sprouts angelic wings from her back, spawns a halo atop her head, and essentially gives everyone in her party the same defense as her. Naturally, they're all impervious to damage as long as they stay within her lit circle. It doesn't get much more overpowered than that.
Bofuri: I Don't Want to Get Hurt, so I'll Max Out My Defense is a joy to watch for many reasons. The series has plenty of interesting battles, relatively realistic game mechanics, and a generally cheery tone that makes it easy to digest. The gamified anime genre has forced out series after series from one season to the next, so it can be quite a challenge to keep up. However, everything this series has to offer should earn it a spot on every gaming anime fan's watch list.
Bofuri: I Don't Want to Get Hurt, so I'll Max Out My Defense is available to stream on Crunchyroll.
MORE: KonoSuba: The Crimson Demon Girls Go On A Killing Spree