Nintendo's inevitable successor to the beloved Switch has been mostly kept under wraps, but it seems Nintendo is still moving ahead with its development, according to its developer portal. Out of all the Switch 2 leaks that have come thus far, this one is easily the most substantial.
As the Switch enters its seventh year on the market, many in the industry and fandom alike are wondering when and how Nintendo will unveil the sequel to it, given the current console is showing its age and is either losing ports or receiving significantly downgraded ones. Many rumors and leaks have been spread regarding what's to come next, pertaining to its graphical specs, the window of time in which it will be shown off and/or released, how similar it may be to the Switch, or even the unique features that might come built into its controllers. Yet almost nothing has been officially confirmed, which only serves to keep Nintendo fans peckish.
RELATED: Ubisoft Already Has Plans for Switch 2 Console
Nintendo has only confirmed two things about its next console: that it will carry over players' Nintendo accounts, and (offhandedly) the simple fact that it exists. And thanks to known leaker NWPlayer123, apparently the codename has been revealed too, at least to those who work for Nintendo. Though the original tweet was deleted, the image has been saved. Screencapped from the exclusive developer site, it showcases a list of Nintendo's current and slightly older consoles, and at the very top is an entry that reads "NX 2." NX was the codename for the original Switch up until its October 2016 reveal.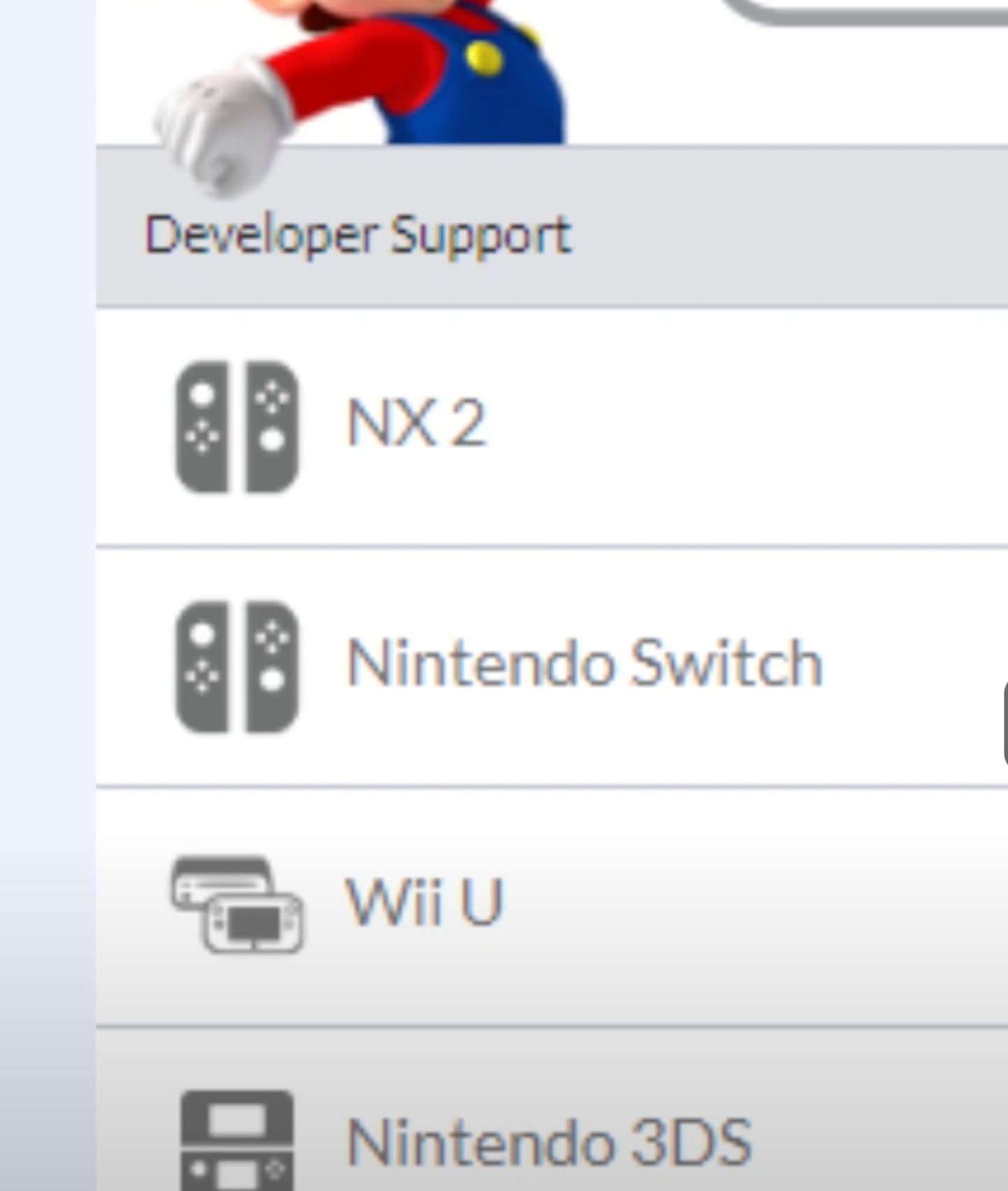 Of course, all of this could just be a placeholder for something else that hasn't been finalized yet, but a detail such as this combined with it boasting the same Joy-Con icon with the Switch gives credence to the idea of the new hardware being a very similar successor as opposed to a complete refresh. The new console is expected to boast more powerful specs that will let it compete with the Xbox Series X/S and the PlayStation 5, if only a bit more easily, but only time will tell which of the many rumors are true and which ones are not.
Nintendo has stated that it's been happy with the Switch's consistent success even seven years in, which would explain its hesitance to release a substantial upgrade. But with a recent drop in profits, a well-documented reliance on software to stay afloat, and a further profit decline expected, it might be time for Nintendo to stop resting on its laurels and build some hype for its inevitable next console instead of just working in the shadows.
MORE: Wii U Mistakes Nintendo Should Avoid With Switch 2 Console
Source: Twisted Voxel