In January 2021, I wrote about what 100 days and $60 got me in Genshin Impact, with the gist being: a lot of fun. January 2021 me had no idea what he was getting into. As of June 27, 2023, I've been playing Genshin Impact for 1,000 days and have sunk $500 into it. And after all this time, Genshin Impact is not only my favorite open-world game, it's the comfort game I can't imagine leaving.
At this headline-friendly milestone, I thought it'd be fun to examine why I'm still spending so much time – and a little money each month – on Genshin Impact. I still recommend the game to everyone and their dog, after all, so I suppose I should explain why. Think of this as a not-quite-review ahead of the game's long-awaited 4.0 update, which will add the Fontaine region and no-doubt pull me even deeper judging from its many fashionable characters. 
1,000 days in Teyvat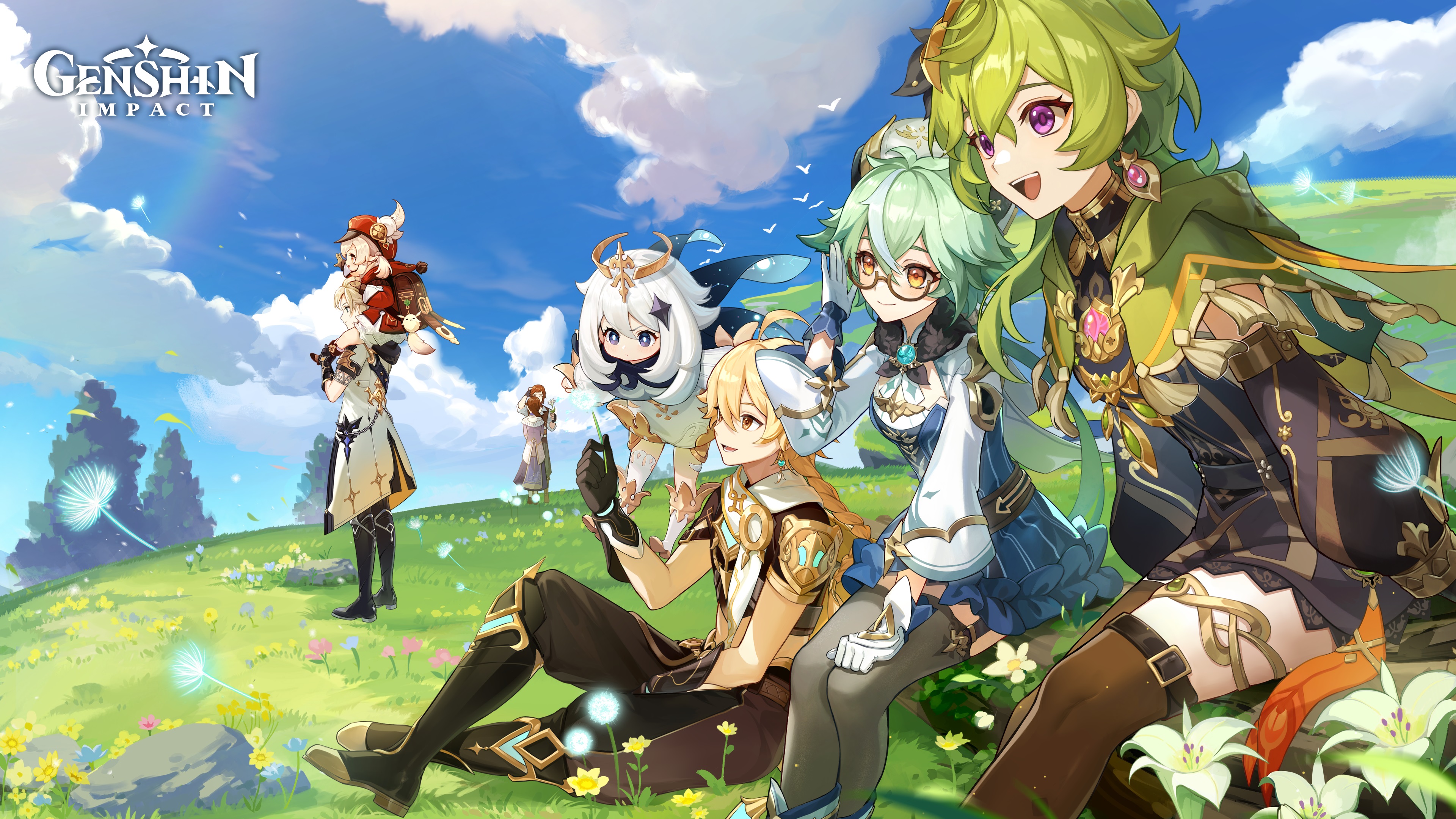 When I say I've played Genshin Impact for 1,000 days, I don't mean it's been 1,000 days since I made my account. I could count on my hands how many days I haven't played Genshin Impact since I started, and my play time must be north of 2,000 hours at this point. I play this game every day. More often than not, I only play for 15 minutes or so to knock out daily objectives. But when there's new content, whether that's events or quests or characters, or especially new regions, I'll hungrily play for hours at a time. 
This rhythm is one of the main reasons I've stuck with Genshin. I love getting sucked into big updates, but the breezy daily routine is cathartic for me the way life sims are for many people. It's a little bite of progression every evening after I get off work. Do my dailies, get some resources, get out, and then move onto whatever game currently holds my attention more. After Genshin, I'll currently run through a similar routine in Honkai Star Rail, the new turn-based game from the same developer, Hoyoverse, and then jump back into The Legend of Zelda: Tears of the Kingdom – a quantifiably better open-world game than Genshin, but one that I'm less attached to.  
Genshin is a freewheeling and snacky experience for me, which might sound odd since it's openly built around FOMO. Better log in so I don't waste my time-limited Resin! Better finish this event before it's over! Only got three weeks to pull this character! I can only farm this resource three days a week! And so on. Hoyoverse is constantly throwing perishables at me, but at this point I just kind of do what I want, which is how games should be. Never let arbitrary timelines or artificial scarcity ruin your joy of play.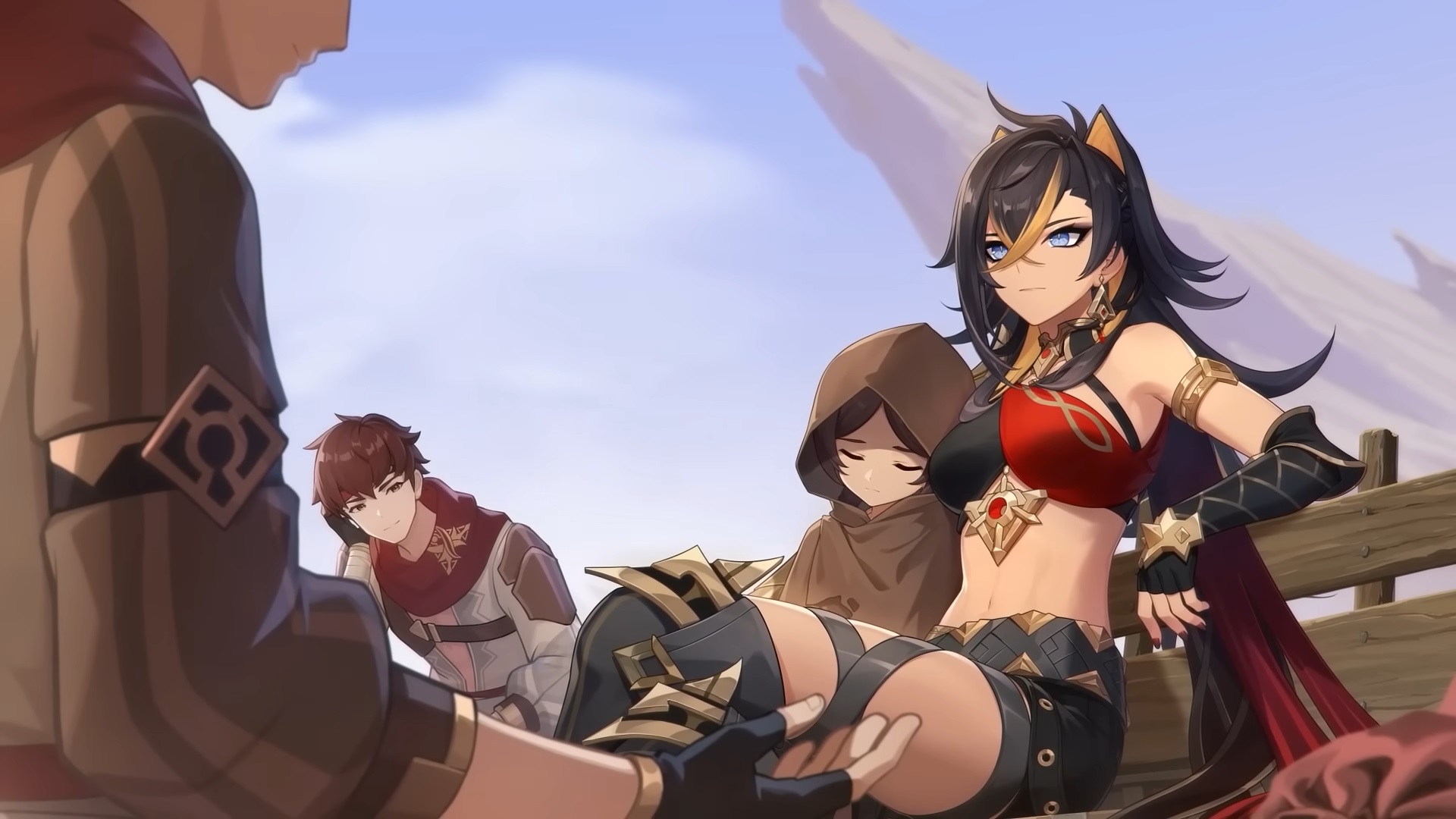 You know what? I'll blast through that event on the last day. I already have all the characters I like. I'll explore that new area when I'm in the mood. And I've got so many resources saved up that I can snap my fingers and instantly max out anyone or anything. I've played this game for 1,000 days. I'm a big-ol' dragon on a pile of hoarded treasure; I don't give a shit about FOMO.
Seeing progress accumulate is also a big part of the fun for me. I've compared Genshin to gardening before, and I stand by that. Instead of plants, I'm raising dozens of little anime lovelies. Look how big and strong they've gotten after a few months or indeed years of tender love and care. I look at the stat sheets on my Yae Miko and Raiden Shogun the way my parents would look at the grandkids I'll never give them. My little babies, off to destroy people. 
It's immensely satisfying to take characters who I like for their role in a story and make them stronger as playable units. I'll readily admit that I spend some time in spreadsheets calculating how to optimize them. That, too, is part of the fun. I've enjoyed arithmetic since I was five, and Genshin Impact is a treasure trove of numbers to crunch – only if you want it to be, because the game is easy enough that you can breeze through it with even a passing understanding of how things work. 
Not 'great for a free game,' but just plain great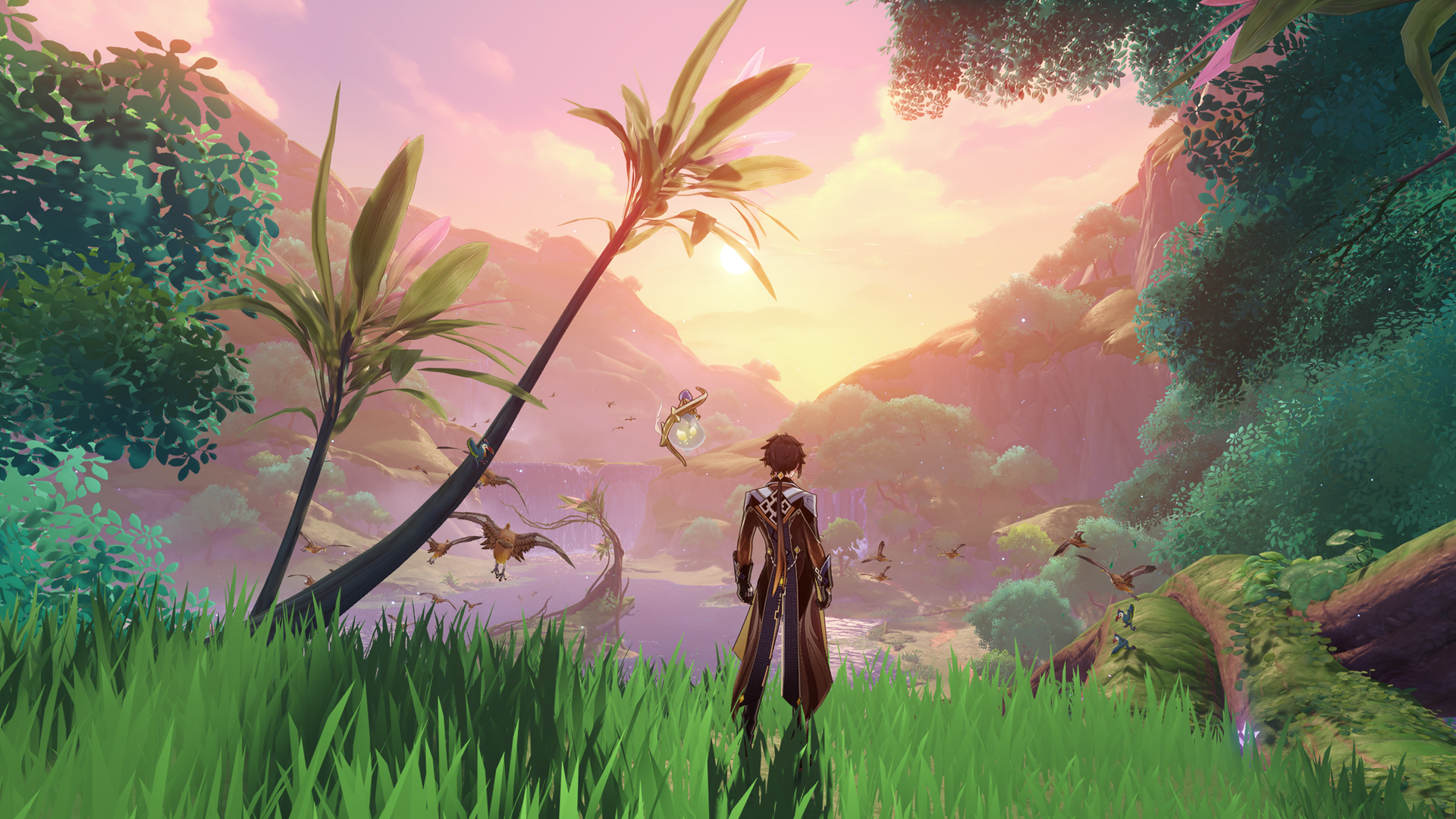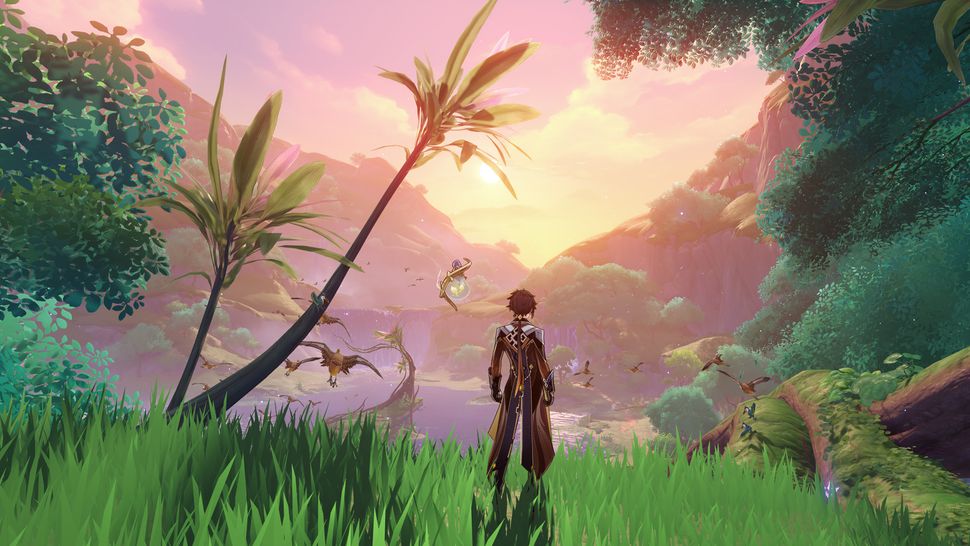 My experience with Genshin Impact is different from the average person's because I'm an endgame player. Hell, I'm way past the endgame. I'm a heat death of the universe player. But you don't need to approach Genshin Impact this way. It's a gacha game, but from the get-go, it's also an immense and well-designed open-world experience. And it's free, so without risk, you can have a great time just playing through the story, exploring the enormous world, and calling it quits when you run out of new stuff, as you would any game. Stick around if you like gardening like me, or come back when there's more new stuff. Or be done! 
I envy people who get to play Genshin Impact for the first time today. It has gotten so much better since its release, and it was good to begin with. Its core strengths have been greatly reinforced – gorgeous characters and environments, punchy combat with an inventive elemental system, and some of the finest music in the industry. The world has grown staggeringly large and diverse, to the point that it's probably one of the biggest games to explore, and Fontaine is just around the corner. Genshin can still be a bit obvious in its level design, but the world is nevertheless a treat to wander through. And there are so many other means of play now, from an Animal Crossing-lite housing sim to an honest-to-god card game. 
Genshin has come into its own over the years, especially in its storytelling. The opening fables of Mondstadt and Liyue look positively quaint alongside the drama of Sumeru, a newer region of lush forests and perhaps one too many deserts. The background plot about your main character finding their estranged sibling remains an afterthought – really just an excuse to go on vacation and meet sexy people – but the world's filled with memorable stories about interesting places and the people who live there. Despite its cheery appearance, Genshin is often a tragic game about unenviable figures, and the Deep Lore, should you choose to seek it out, is downright harrowing.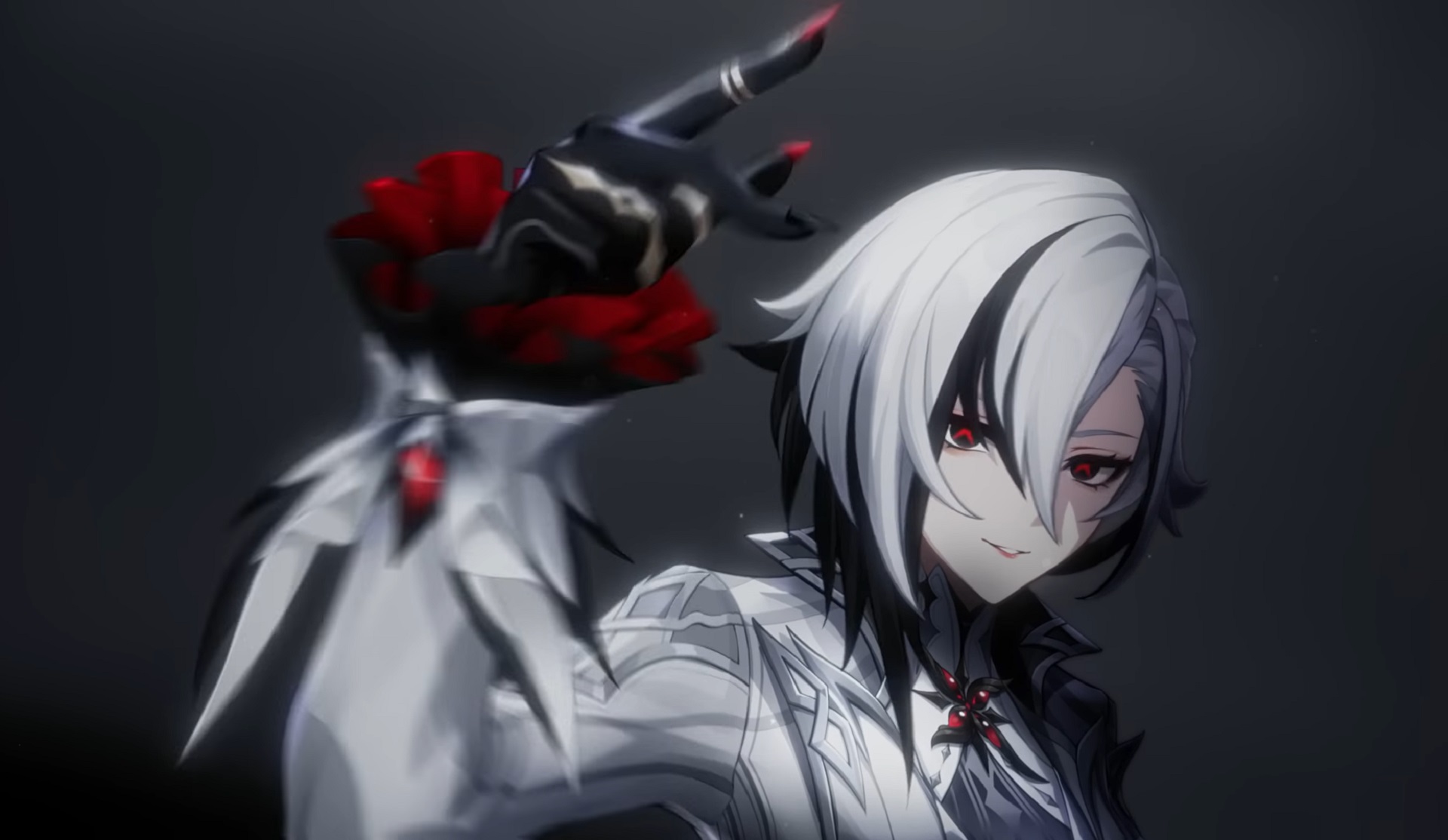 With 68 playable characters, Genshin has a lot to wrangle, but it manages its enormous cast well. It has turned me into that insufferable person who has a million 'favorites.' Nahida, Collei, Dehya, Shenhe, Beidou, Zhongli, Kaeya, Yae Miko – see what I mean? Oh but just one more: Jeht, a desert girl who didn't need to be playable to steal the show. Every region feels like its own little JRPG cast, and it's a unique delight, owing to the structure of the game, to see old friends turn up in new, far-flung adventures. 
At the same time, the sheer size of the roster and world makes it impossible for me to imagine what it must be like to start Genshin Impact today. I'd wager it's both overwhelming and limiting. Some people rightly gripe about pulling characters they can't level because they haven't unlocked the region home to their required resources, but that's at least a problem solved by Playing The Video Game. The world is big and beautiful; go be in it.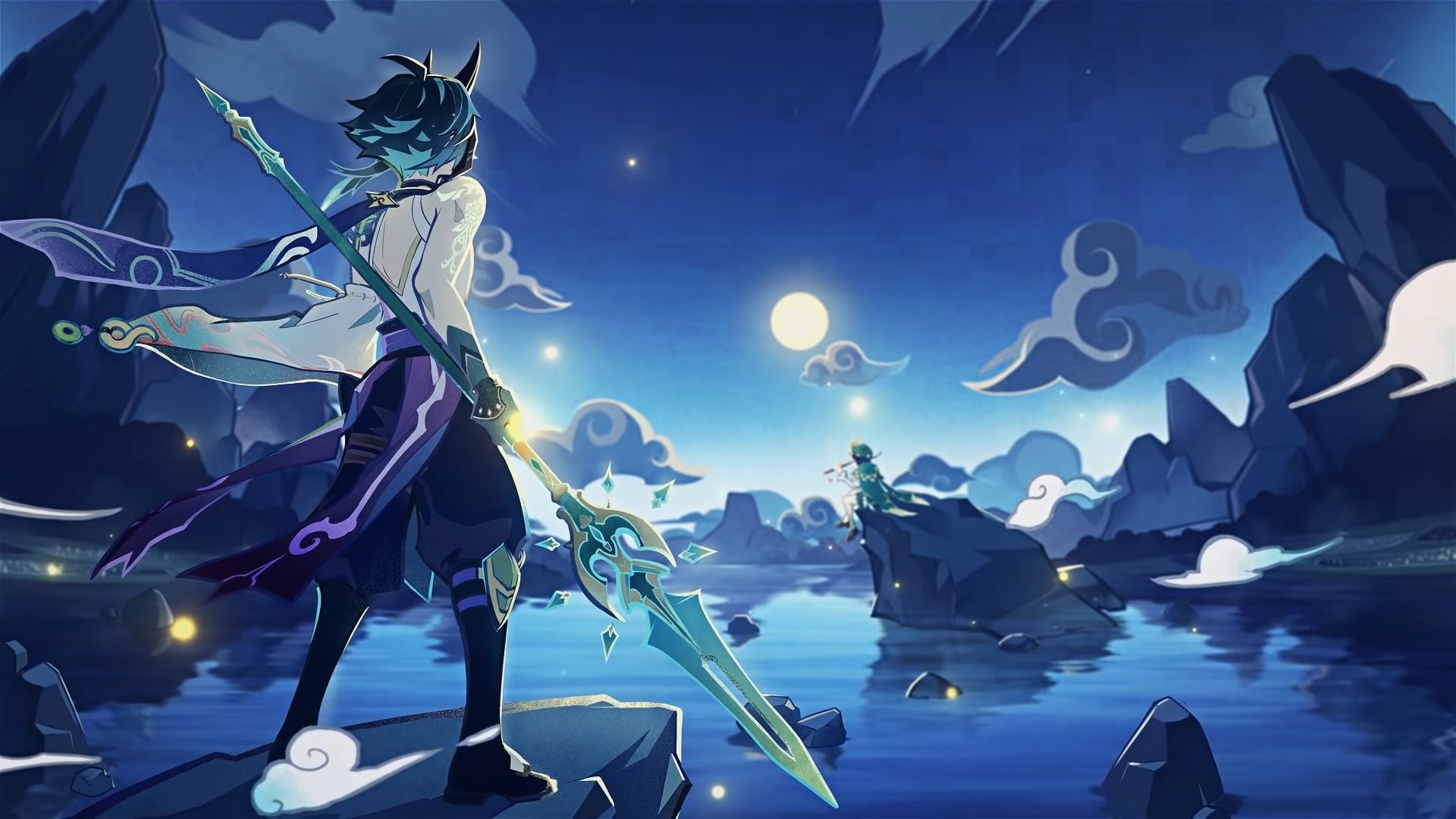 But again, so much of my enjoyment comes from playing and building multiple characters, and with this being a gacha game, there's not really a fast way to get a bunch of characters without spending inadvisable amounts of money. This shows the design limits and weaknesses of gacha. It's made Genshin billions, but undeniably at the detriment of the potential experience. 
There are new-player bonuses that speed things up, but I think Genshin would benefit immensely from some kind of one-time freebie that lets you unlock any five-star character of your choice, or at least anyone who's had a rerun banner. Units like Yelan and Kazuha bring so much to gameplay, and it would be incredibly powerful for new players to have the ability to see a character they like, and then immediately start the game and play that one character. It would be fun! But it wouldn't be profitable, and now we're getting to the $500. 
Gacha sucks, but Genshin does not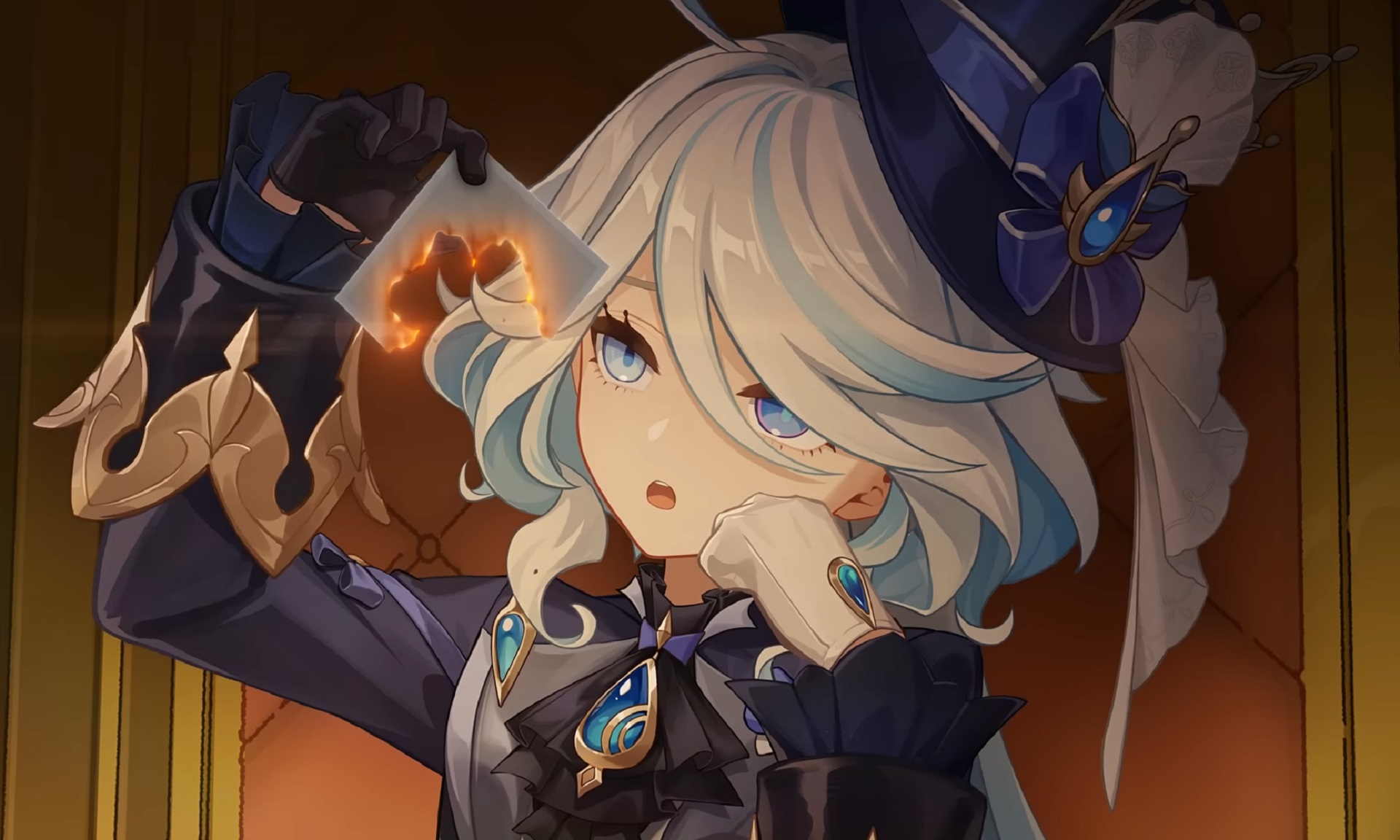 Genshin Impact was my first gacha game, but I knew the genre by its reputation for nickel-and-diming players through exploitative RNG monetization that preys on gambling impulses and fundamentally warps how you view spending. Thank goodness we don't have to deal with that kind of nonsense in any other games. 
After spending $500 on Genshin, I can confidently say that it and all gacha games deserve that reputation. It is an inherently and irrevocably predatory system that should be treated as a physical hazard. I would like nothing more than for Genshin to be a full-price, microtransaction-free game where the gacha uses in-game resources. But like some popular hazardous substances, you can enjoy gacha games, including Genshin, responsibly and healthily in moderation. 
I'm sure a lot of people would balk at the thought of blowing $500 on one game, and I don't blame them. But hear me out: that's $15 a month spread across 1,000 days. That's exactly the spending limit I set for myself, and it's also the average monthly price of an MMO subscription. It's also far, far less than what I've spent on, say, books in the past 1,000 days. 
I have unquestionably spent a lot of money on Genshin, but it is simultaneously a cheap hobby for me. My spending has only decreased since I no longer buy battle passes. They give resources I just don't need anymore, so now I only spend $5 a month on Genshin through the Welkin login pass that gives you more Primogems for pulling new characters. By the way, if you were to buy one thing, buy the Welkin. It's the best value by some distance. That said, I can't say this loud enough: you do not have to spend a dime to have a lot of fun with Genshin Impact. 
I said in January 2021 that I'd just stick to Genshin's Welkin and battle passes because I don't like buying digital currency – in this case, crystals to convert to Primogems to then spend on characters. "Short of a meteor about to strike the Earth, I don't know what it would take to get me to buy crystals," I said at the time. 
Well, reader, I have figured it out. The answer is Raiden Shogun.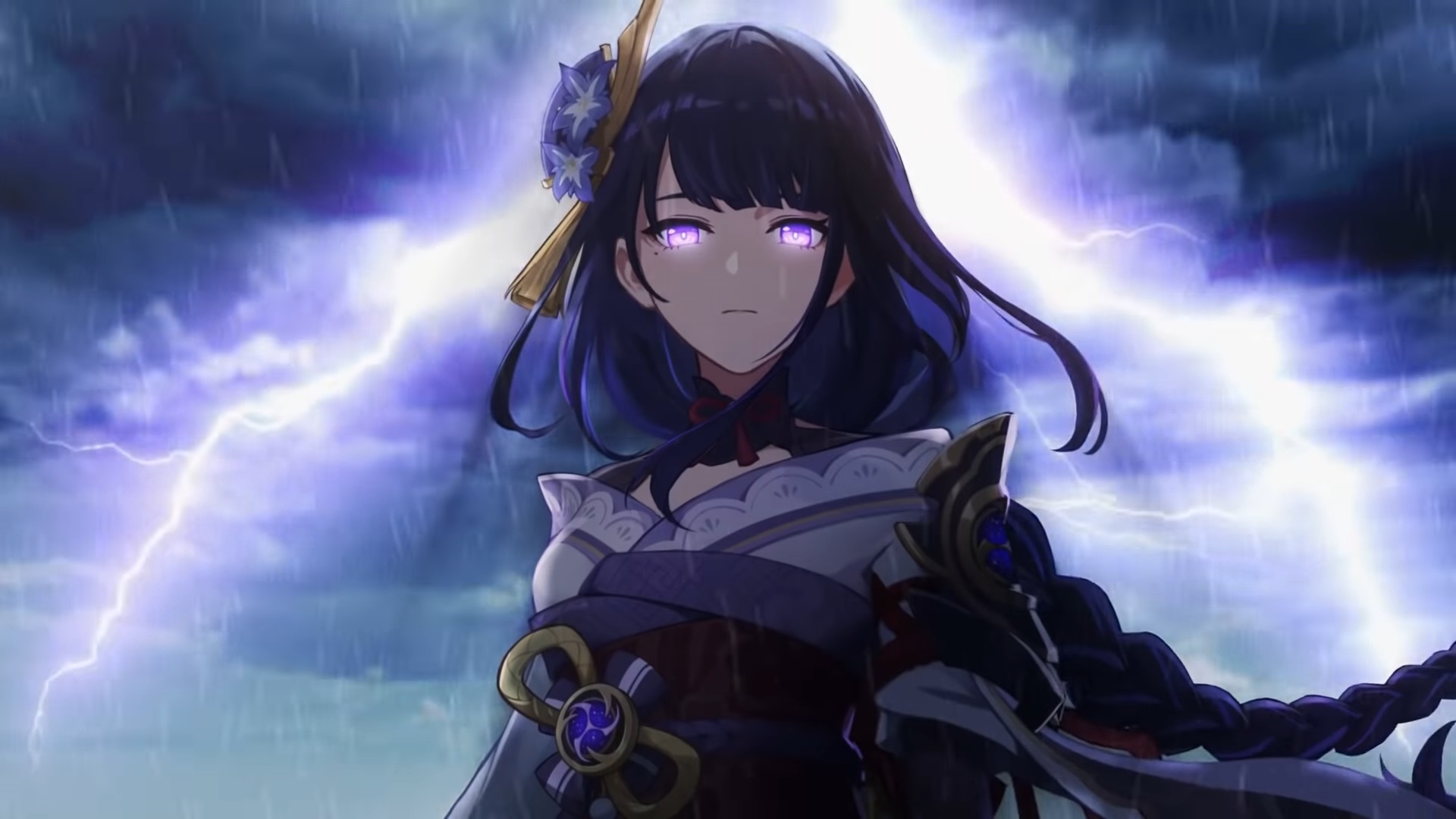 What you have to realize is I've spent more time playing Raiden Shogun in Genshin Impact than I have playing most video games. And I really wanted her signature spear. I was low on Primogems after pulling a bunch of Sumeru characters, I got unlucky at the virtual slot machine, and I broke the unholy seal. It was not worth the $100, but I don't regret it either. I'm a grown-ass adult with expendable income and I'm still within my $15/month average, so I'll waste my money on the hazards of my choice. 
I don't like gacha mechanics, but I still love Genshin Impact. Maybe that's the highest praise I can give it. It is strong enough to hold its own outside the standards and expectations of gacha. It's just a good game. Hoyoverse has already laid out a seven-region roadmap for the game, so we know we'll be getting big expansions in 2024 and 2025 after Fontaine this year. I doubt the company will want to just walk away from its record-breaking cash cow after that – largely thanks to Genshin, Hoyoverse made more money than all of PlayStation last year – so I'd wager we'll see some more updates in 2026 and maybe beyond. I hope we do. This will surely change eventually, but even after 1,000 days, I'm not even close to ready for Genshin Impact to end.