The Galaxy Z Fold 5 and Galaxy Z Flip 5 are finally getting good – or at least noticeably better than their predecessors.
As far as the tablet-style foldable Galaxy Z Fold 5 is concerned, leaks and renders indicate that the 5th gen Samsung Fold will be the first one able to close shut (without leaving a gap) thanks to an upgraded hinge mechanism, which should (on theory) also make the crease in the middle of the interior display less noticeable than that on the Galaxy Z Fold 4.On the other hand, the biggest upgrade to the Galaxy Z Flip 5 is a new 3.4-inch cover display, which should be large enough to let you use the clamshell foldable without even opening it (for example, for Google Maps navigation).
Without a doubt, those are some big hardware upgrades that should make a tangible difference when you're using the upcoming Galaxy Z Fold 5 and Z Flip 5, and I'm thrilled to see Samsung (finally) address some of the biggest shortcomings of its foldables. However, I can't help but notice a pattern here, and the pattern is that Samsung seems to be somewhat lazy when it comes to bringing major hardware upgrades to its foldables.
Most certainly, the reason for Samsung's slow paced hardware upgrades is the fact that the company didn't have any "real" competition in the foldable scene. Sure, Huawei makes incredible foldables but they don't run Google apps, while most of the remaining folding phones have been exclusive to China up until recently. But you can already see where I'm going with this…
The truth is that Samsung's foldables are no longer the sole competitors in the international folding phone world, and 2023 might prove to be a turning point for the South Korean company, but also for those looking to buy a folding phone. Samsung's "slow innovation" days better be over soon, because the competition is coming in hot!
Galaxy Z Fold 5 and Galaxy Z Flip 5 finally getting really good but why did it take five years to get here? Apple's "slow innovation" strategy – bad influence on Samsung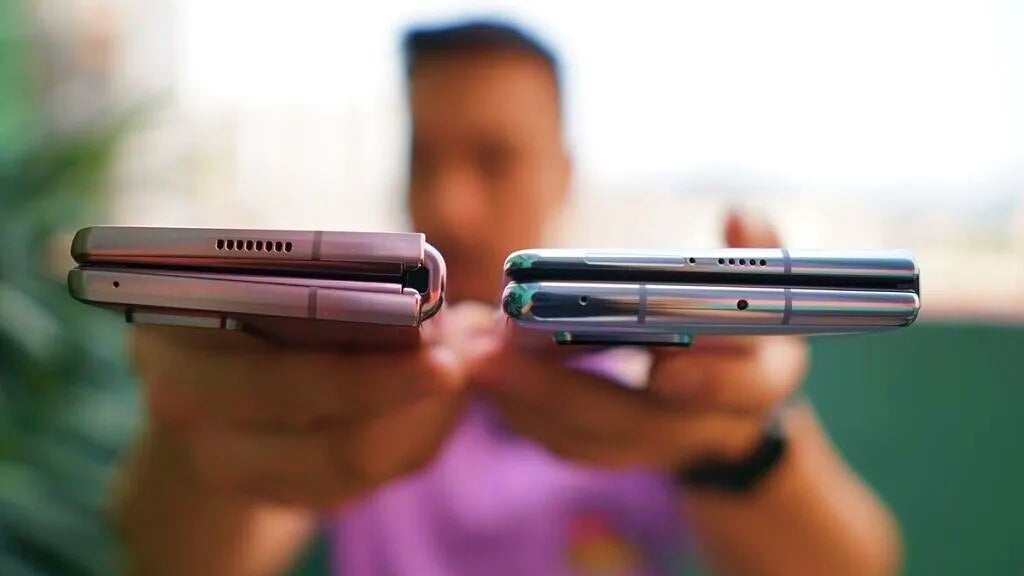 Huawei didn't have the expertise to make a hinge that allows the Mate X2 (right) to fold flat but it came up with the ingenious idea to make the two halves of the phone asymmetrical, so when you close it, this one's completely shut. That's the kind of innovation Samsung has been lacking for years now.
The two major hardware upgrades coming to this year's Galaxy Z Fold 5 and Z Flip 5 might be extremely late but if it wasn't for the competition from Google, OnePlus, Oppo, Honor, Vivo, we might've had to wait even longer.
So, sure… The Galaxy Z Fold 5 and Z Flip 5 will now be able to close shut, while the Flip is also getting a much larger cover display. However, considering this has already been done by a number of other phone-makers, I'm struggling to get properly impressed by Samsung's "monumental achievement".

For example, Huawei's very first Mate X foldable (2020) was already able to close shut without leaving a gap, and the same applies to Xiaomi, Vivo, Oppo, and Google's first tablet-style foldables. The gapless closing mechanism isn't only aesthetically pleasing but also very important for durability as it makes sure random objects like keys, coins, dust, and other small particles won't get caught between the internal display and break it.
The new hinge mechanism on the Galaxy Z Fold 5 and Galaxy Z Flip 5 is a major functional design upgrade that (unfortunately) Samsung delayed for way too long – five years.
Speaking of important upgrades, judging by the leaked Galaxy Z Fold 5 specs, this one's also getting lighter (253g) compared to the Galaxy Z Fold 4 (263g), which itself was lighter than the Fold 3 (271g), which (you guessed it) was lighter than the Fold 2 (282g). This reveals
another
pattern
– Samsung's foldables are indeed getting lighter (and that's great) but they don't seem to be on a particularly effective weight loss diet. At least not when you look at the incredible progress made by competing foldables…
Huawei's first inner folding phone, the Huawei Mate X2, weighed a whopping 295g, but the upgraded Huawei Mate X3 smashed all records by dropping that weight to 239g, making it the lightest folding phone on the market; the Mate X3 is lighter than an iPhone 14 Pro Max thanks to a

56g weight reduction,

which is the current record in a single upgrade cycle
Xiaomi's first foldable, the Xiaomi Mix Fold arrived as the heaviest device of its kind, at 317g, but Xiaomi redeemed itself big time with the Xiaomi Mix Fold 2, which weighs only 262g  – that's

44g less than the previous Xiaomi Mix Fold
Samsung's Galaxy Z Fold 5 is 29g lighter than the Galaxy Z Fold 2, which shows a decent but
slow progress
, considering it took Samsung four generations of foldables to get here. The same applies to the gapless hinge that's coming to the Fold 5 and Flip 5. Speaking of slow upgrades, the Galaxy Z Flip 5's beautiful 3.4-inch cover display is also a bit late to the party, considering a phone like the Oppo Find N2 Flip offered that in 2022, and Motorola's latest clamshell foldable does too.
Slow innovation on Galaxy Z Fold 5 and Galaxy Z Flip 5 will be met by fierce competition from Google, OnePlus, Motorola, Xiaomi, Honor, Huawei: The wake-up call Samsung always needed?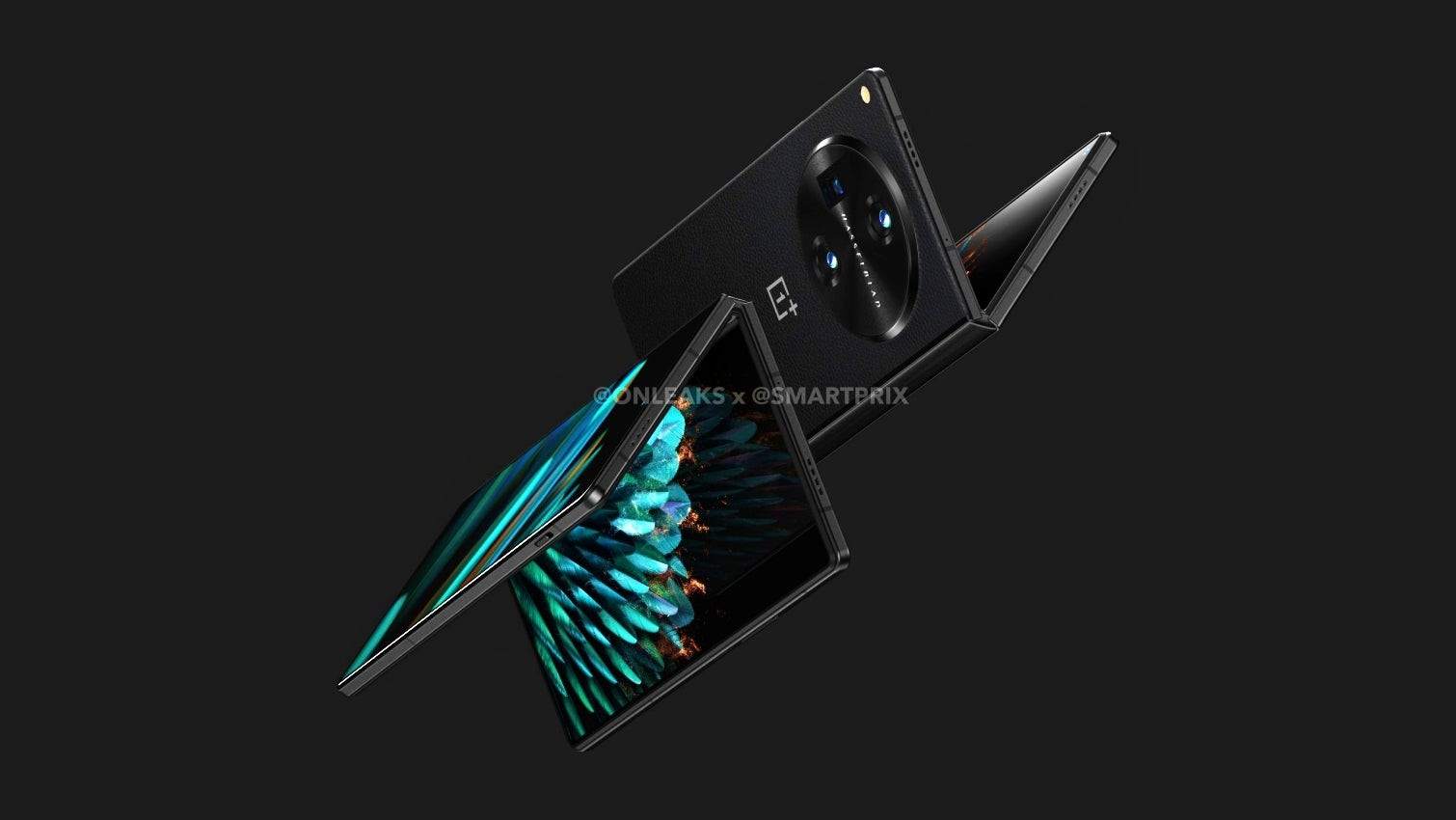 Many tech insiders believe the OnePlus V Fold might steal Samsung's thunder this year. Perhaps that's the wake-up call Samsung always needed?
I've tried to keep this story shorter than usual, so I'm cutting to the natural question, which is: Why did it take Samsung five generations to give its folding phones hardware upgrades other foldables have had for years? Sure, the lack of competition was incredibly convenient for the South Korean company but it seems like Apple's "slow innovation" strategy (which Samsung decided to borrow for its folding series) is about to give in.
If you're wondering why, it's pretty simple – Samsung's foldables don't have the OS advantage iPhone has, which is exactly why Apple's been able to get away with "slow innovation" for ages. However, while there isn't another phone (apart from the iPhone) that runs iOS, there are going to be several (great) alternatives to the Galaxy Z Fold 5 and Z Flip 5 from other phone-makers in 2023.
With phones like the Motorola Razr+, Google Pixel Fold, and the upcoming (international variants) of the OnePlus V Fold and Xiaomi Mix Fold 3 on the way, Samsung's lazy approach to upgrades will have to change – at least if the company wants to remain competitive. Of course, (if it happened) that'd be awesome for those looking to buy a Galaxy Z Fold 6, which is already rumored to see the biggest shift in design since the Galaxy Z Fold 2 (the rumors suggest a change in display aspect ratio).
Samsung's slow innovation isn't helping folding phones go mainstream
At one point, it looked like Samsung truly believed in the foldable design that leaves a gap, but it now turns out it was just another instance of "slow innovation" – sorry, Galaxy Z Fold 4 users.
But how does that make it up to those who bought a Galaxy Z Fold 4, Galaxy Z Fold 3, Galaxy Z Flip 4, or a Galaxy Z Flip 3? Or in other words, the foldables from Samsung's period of "slow, Apple style innovation"? For instance, many tech enthusiasts believe people should skip the Fold 5 and wait for the Fold 6, and while I can't say whether I agree/disagree just yet, I know I'd be pretty bummed to see a gapless Galaxy Z Fold 5 and a Galaxy Z Flip 5 with a massive cover screen if I had just bought a Fold 4/Flip 4.
Folding phones already need a tremendous push and innovation to convince "normal phone users" to switch, and Samsung has been extra slow in delivering compelling design upgrades in the past five years. I mean, Apple made the most advanced AR/VR headset in the world before Samsung managed to make a folding phone that can close shut.
And if you needed a more
practical
piece of advice, if I'm on the market for a foldable phone, I'd keep my eyes peeled for the OnePlus V Fold, which (according to early rumors) might actually be the most impressive foldable since Huawei's Mate X3, which is the current leader in terms of foldable hardware.
As for the Galaxy Z Fold 5 and Flip 5… Well, Samsung has ensured its foldables are ageing like fine wine. In other words, they might (finally) get better but some people will prefer something… stronger. Like rum. Or whiskey. I don't know – I'm not a drinker.