This year looks to be a good one for gaming. Over the past 12 months we've seen some stellar games and interesting new hardware hit the market. In terms of consoles, both the PS5 and Xbox Series X continue to impress.
Though there's a lot on the horizon, including Starfield, the last year of gaming had plenty to offer. With The Legend of Zelda: Tears of the Kingdom eclipsing its awesome predecessor, and hardware like the Asus ROG Ally challenging the Steam Deck, there's never been a better time to get into gaming. 
Help us recognize the very best games and gaming hardware by checking out all of the big winners below. For more categories and champions, the entire list of winners of the Tom's Guide Awards 2023. 
Best console
Best console: Xbox Series X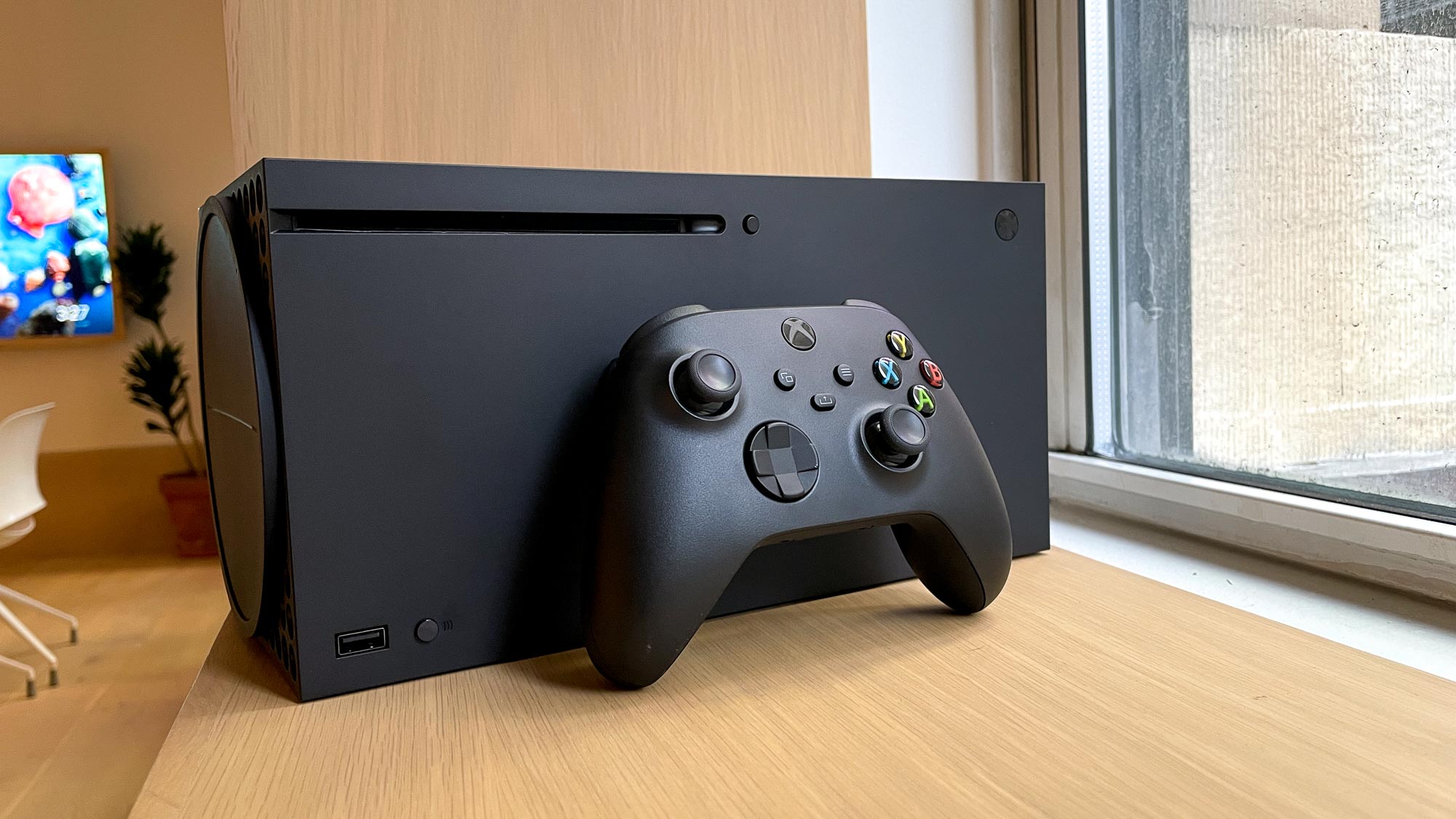 While it's approaching its third birthday, the Xbox Series X wins our award for the best games console of the year. Despite Redfall being a bit of a disappointment, Xbox introduced some excellent games to round off 2022 and start 2023. Pentiment closed out last year by offering a fresh take on role playing games, and Hi-Fi Rush was a surprise injection of creative music-based combat and adventure. But it was the Xbox Games Showcase and the promise of a roster of games and game updates that means there's something for everyone, which snagged the Xbox Series X the win over the PS5 and aging Nintendo Switch. With its approach to the Series X and Series S this year, Xbox highlighted how it's not about a single-generation console experience but the albeit to play what you like, how you'd like. PlayStation may be for the players, but Xbox makes everyone a player.
Best handheld gaming PC
Best handheld gaming PC: Asus ROG Ally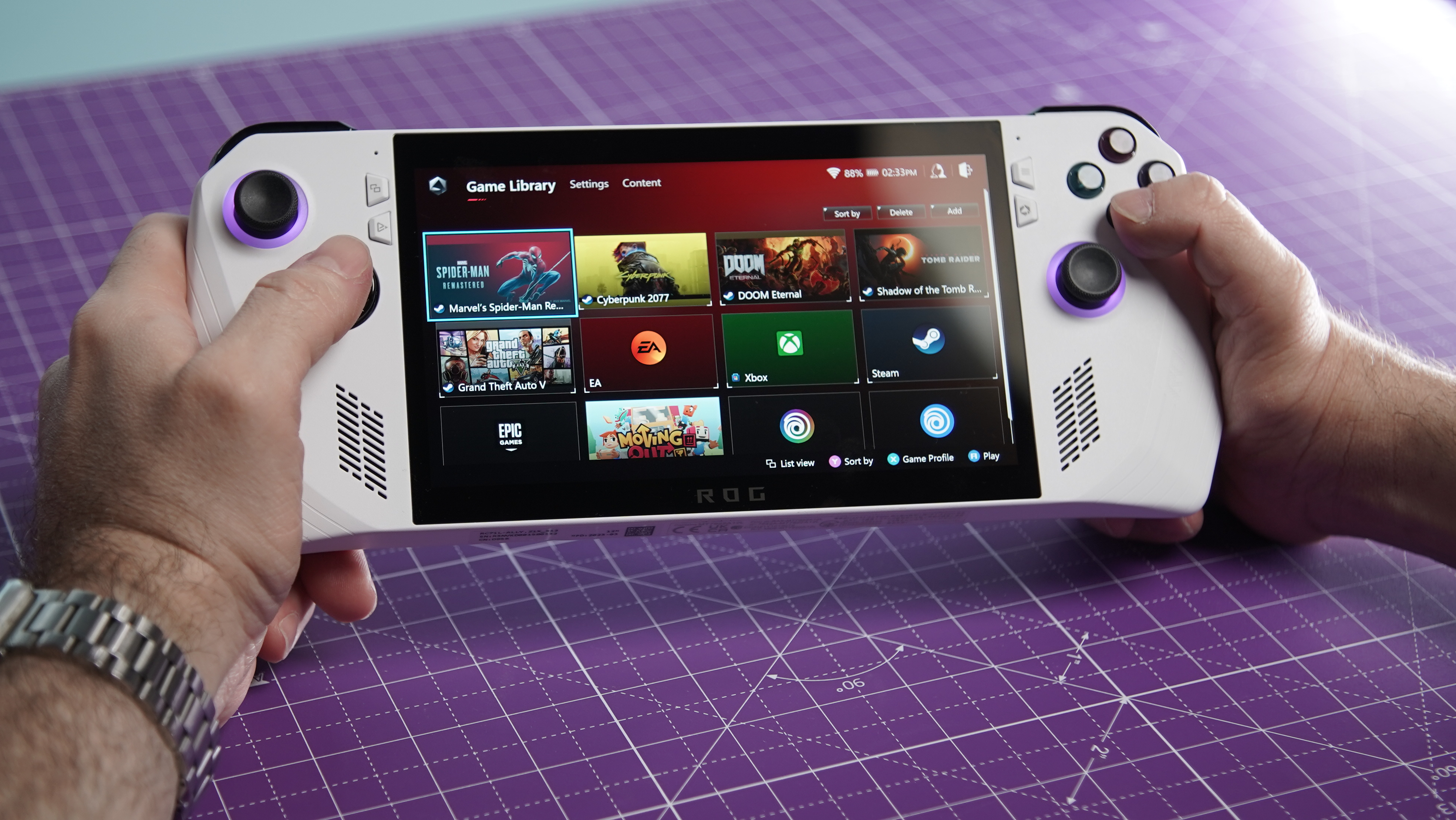 While the Steam Deck basically made handheld PC gaming an accessible reality, the Asus ROG Ally built upon its foundations, while mixing up the experience as well. What the ROG Ally lacks in trackpads and a custom operating system, it makes up with the gaming scope and flexibility of Windows 11. It's not perfect but keeps getting tweaks and updates to improve its functionality. Add in a 120Hz display, a rather neat design, some solid performance and the ability to access Xbox Game Pass games, as well as those from other services, and the Ally presents a compelling case to switch out the Steam Deck.
Best PS5 game
Best PS5 game: God of War Ragnarok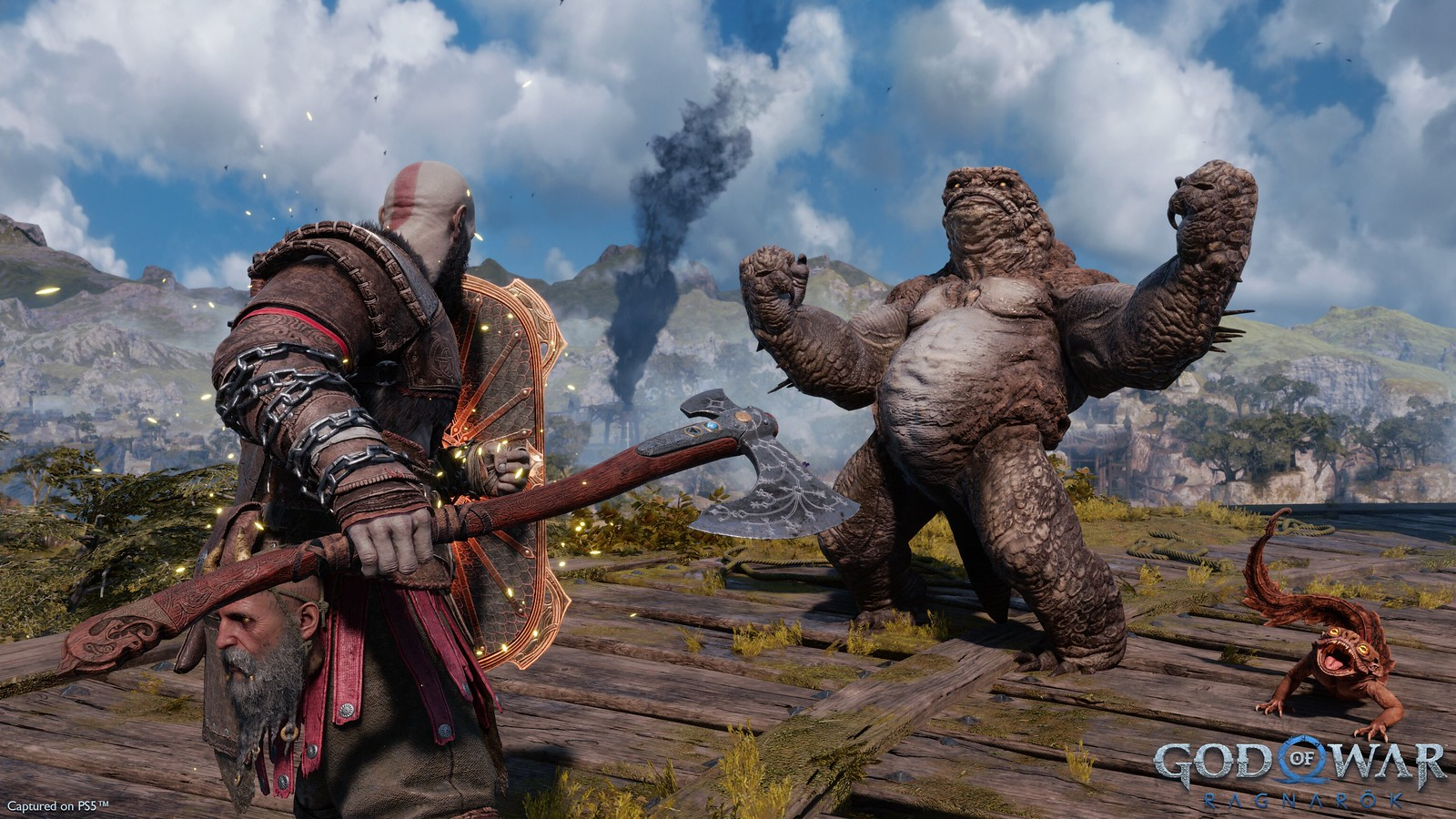 To many, God of War Ragnarok is an easy winner for the best PS5 game released in the past 12 months. It was the big PlayStation exclusive and a follow up to what's arguably one of the best games ever. God of War Ragnarok doesn't mix things up as much as its predecessor, but rather leans into maximalism. There's a lot to see, a lot of characters, a lot of history, and a lot to cut into ribbons with the Leviathan Axe. And the game does have a few surprises up its sleeve that'll almost certainly put a smile on your face and keep you firmly sucked into the story of Kratos and Atreus. God of War Ragnarok runs on the PS4, but it's best played on the PS5 where it looks utterly gorgeous; go and play it if it passed you by last November. 
Best Xbox Series X game
Best Xbox Series X game: Pentiment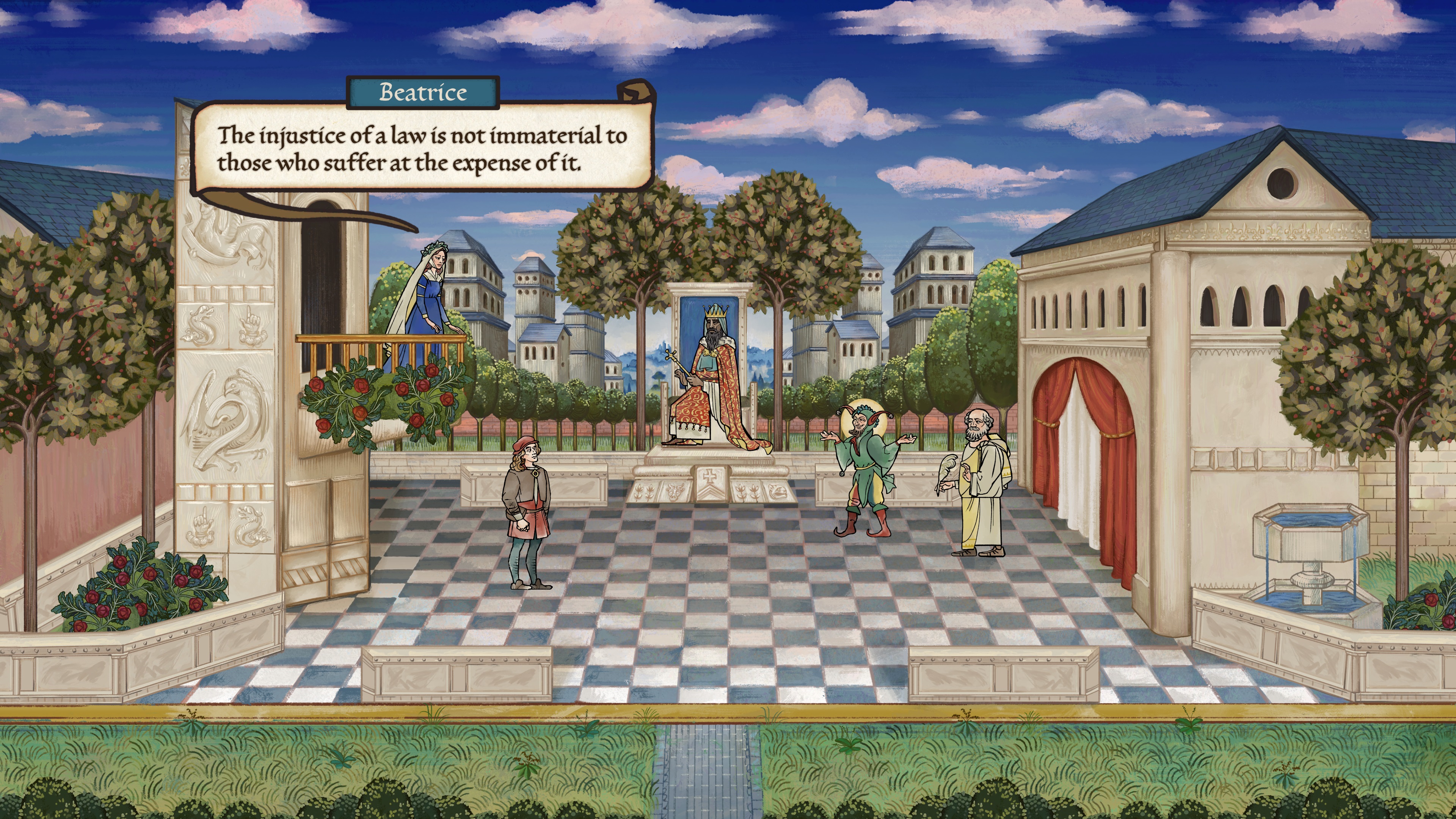 For a console that boasts Halo Infinite and Forza Horizon 5, you'd not expect a 2D game that channels the visual qualities of painted manuscripts to be a stand out Xbox Series X game, but Pentiment manages to pull that off. Filling the shoes of Andreas Maler, a journeyman artist in the 1500s, Pentimet is basically a medieval murder mystery. Thanks to the skill of renowned RPG maker Obsidian, Pentiment has a story that'll suck you in, with a journey that explores medieval belief systems, being an outsider, and the cultural and political state of Europe some 500 years ago. It may not have the visual flair of Assassin's Creed or the character choices of The Witcher series. But Pentiment is a testament to the creativity Xbox Game Studios enables and why gaming on Xbox Series X and Series S always serves up something interesting to play, even if it lacks blockbuster bells and whistles.
Best PC game
Best PC game: Total War: Warhammer 3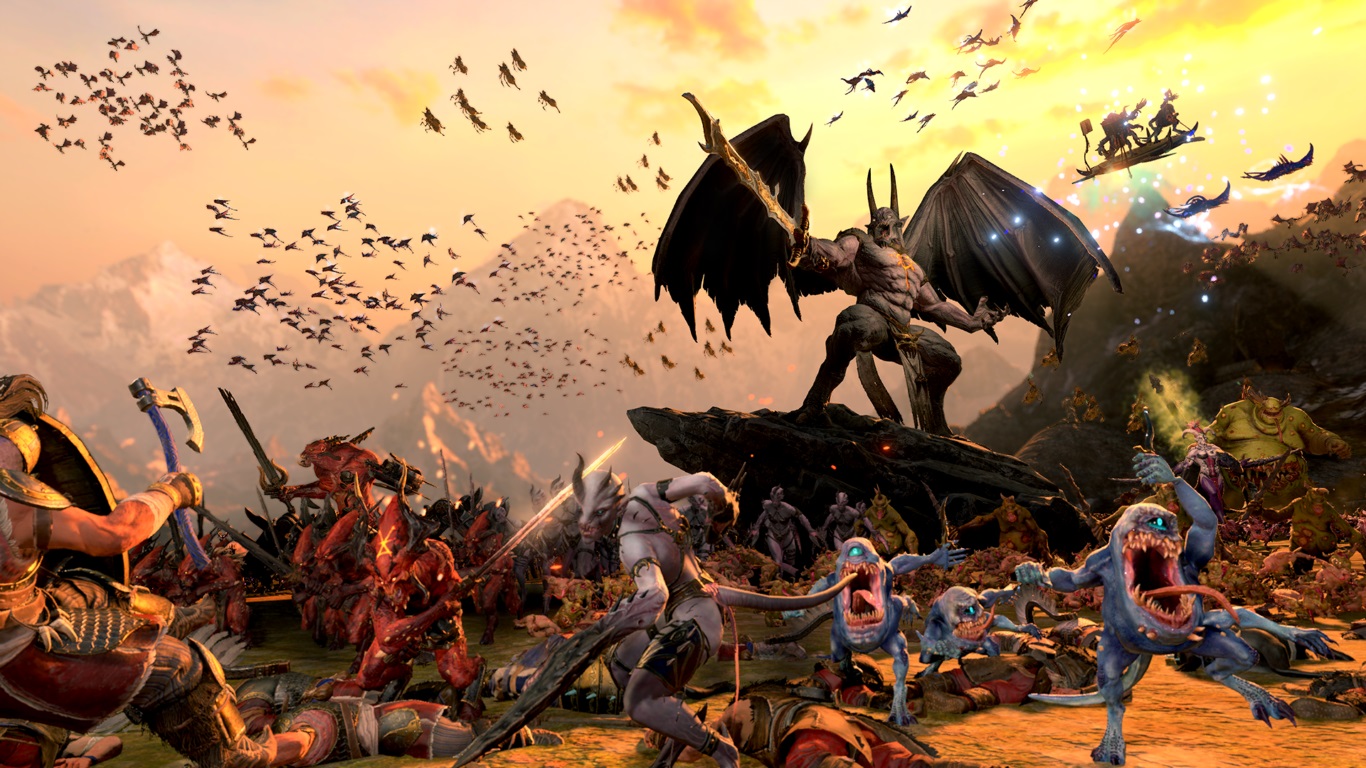 While the latest entry in Creative Assembly's Warhammer-themed grand strategy games was released more than 12 months ago, we're giving it the award for best PC game as the past handful of months has seen the Total War: Warhammer 3 evolve from its rocky launch into the pinnacle of strategy games on the PC. The addition of Mortal Empires, which lets you select pretty much any Warhammer fantasy faction and claim victory across a map that spans the Old World and the New World, as well as introducing the Chaos Dwarves faction this year, makes Total War: Warhammer 3 a game with scope and scale that only really works on PC. It's a fun blend of dark, and occasionally goofy fantasy, and armchair strategy that a powerful PC and big gaming display was made for; a true PC game through and through. 
Best Switch game
Best Switch game: The Legend of Zelda: Tears of the Kingdom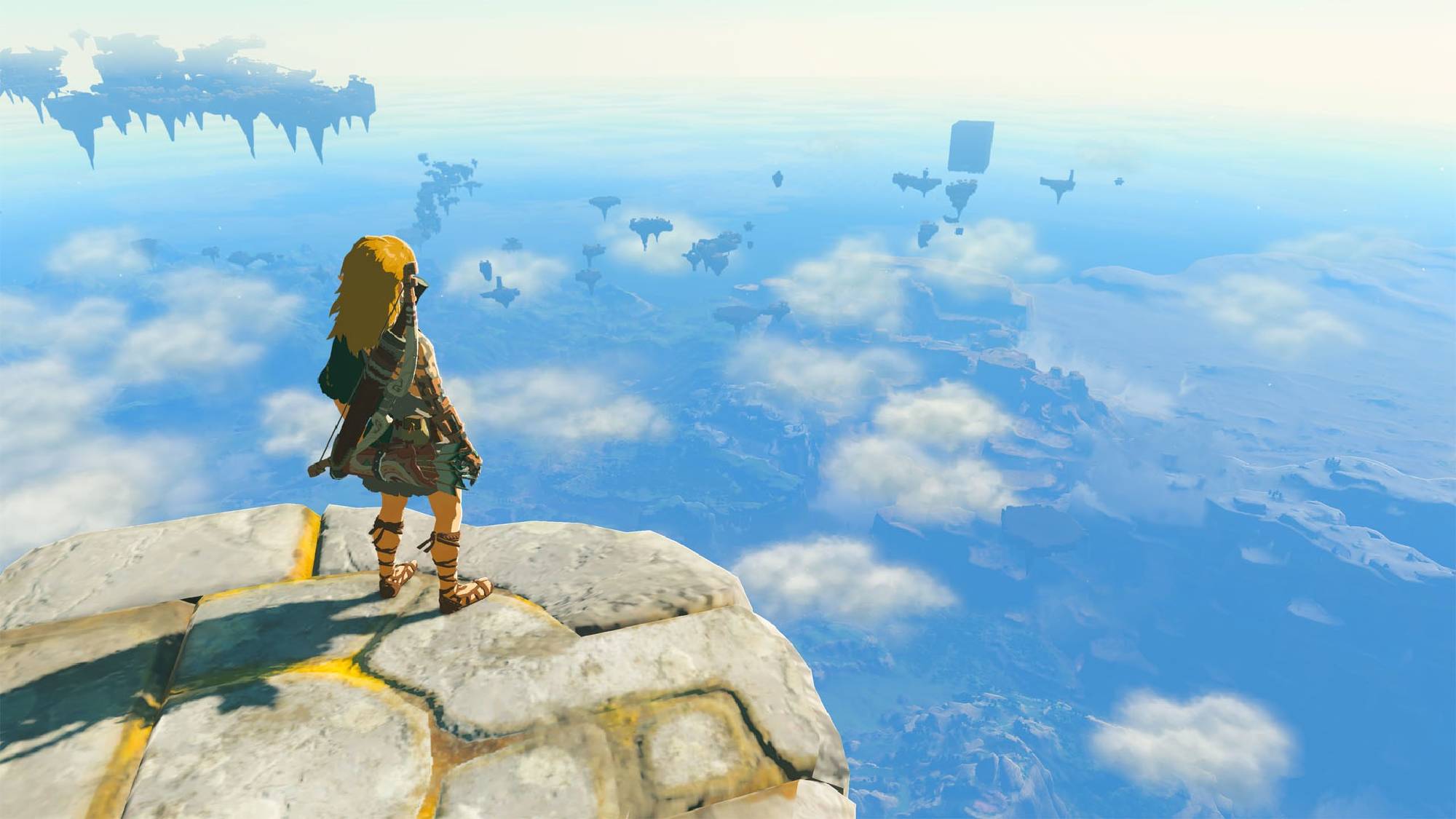 How do you follow up a landmark Switch game like Breath of the Wild? The Legend of Zelda: Tears of the Kingdom, rather than simply going bigger in scale, Nintendo has instead expanded on BOTW's core mechanics by enhancing protagonist Link with a suite of new abilities. While the overall structure in this long-awaited sequel is roughly the same as its predecessor — you'll still spend much of your time trekking the open world of Hyrule in search of towers and shrines — how you solve puzzles, defeat enemies and obtain hidden loot is radically different thanks to new rune powers like Ultrahand and Fuse, letting you manipulate and attach together all manner of items and materials. Tears of the Kingdom is a sequel that doesn't just offer more, but offers better, especially for people willing to engage in its creative systems. Remarkably, it achieves what many thought practically impossible: it surpasses what came before, setting a new gold standard for Nintendo Switch games.
Best game subscription service
Best game subscription service: Xbox Game Pass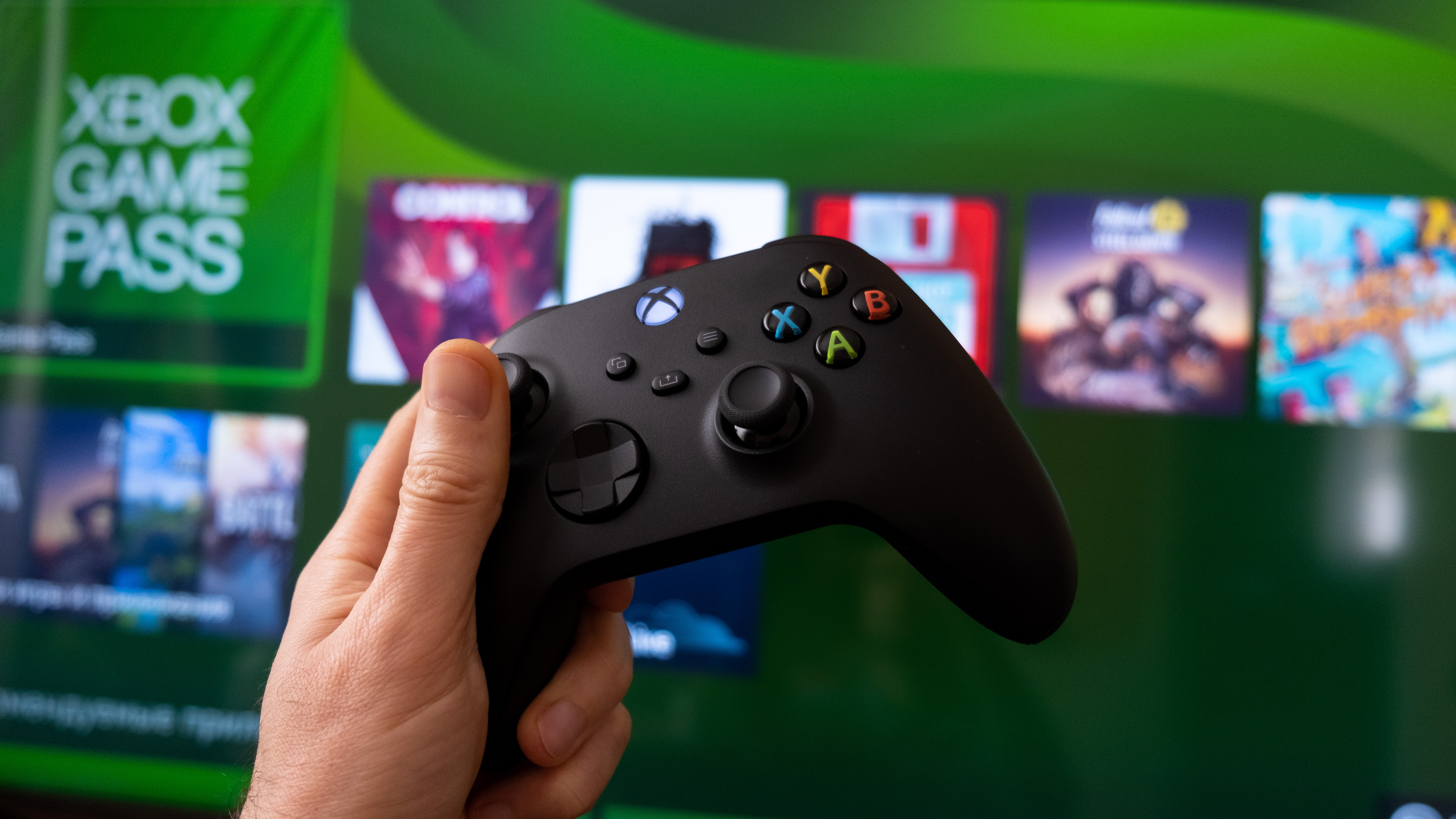 We've said it once but we'll say it again: Xbox Game Pass is the best deal in gaming. This year it continued to get more games for a very reasonable monthly fee. The Ultimate edition also throws in PC games and cloud streaming as well to sweeten the deal. Game Pass embodies the Xbox ambition to let people play the games they want pretty much anywhere with an internet connection. What gives Xbox Game Pass the win this year, is its commitment to bringing games to the service the day they launch. This may not have served Redfall well, but the likes of Hi-Fi Rush being a surprise release more than compensated for any missteps. And with more games to come on Game Pass this year and next, we don't see it dropping from anything other than essential for Xbox fans.
Best VR headset
Best VR headset: PlayStation VR 2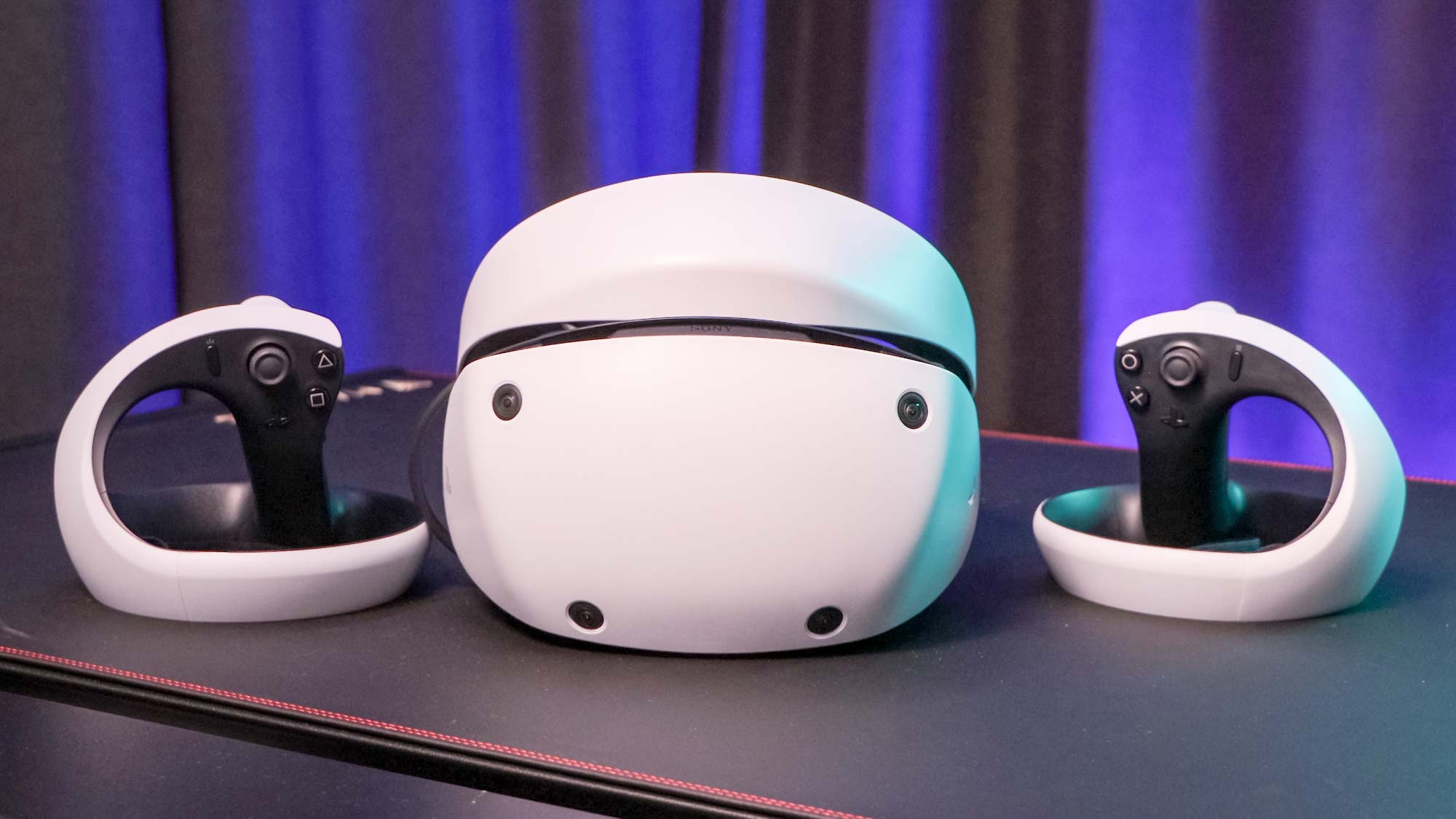 Sony didn't need to make a follow up to the PSVR headset; the PS5 is an enormous success on its one. But once we tried the PSVR 2 we understood why it exists and commands a high price: it's basically one of the best VR headsets around. A combination of impressive OLED displays, eye-tracking tech, clever foveated rendering, and advanced haptics, all make for a VR headset that puts immersion front and center. Add in some really impressive VR games, Like Horizon: Call of the Mountain, and you have the best, albeit only, console VR experience you should try today
Best gaming monitor
Best gaming monitor: Alienware AW3423DWF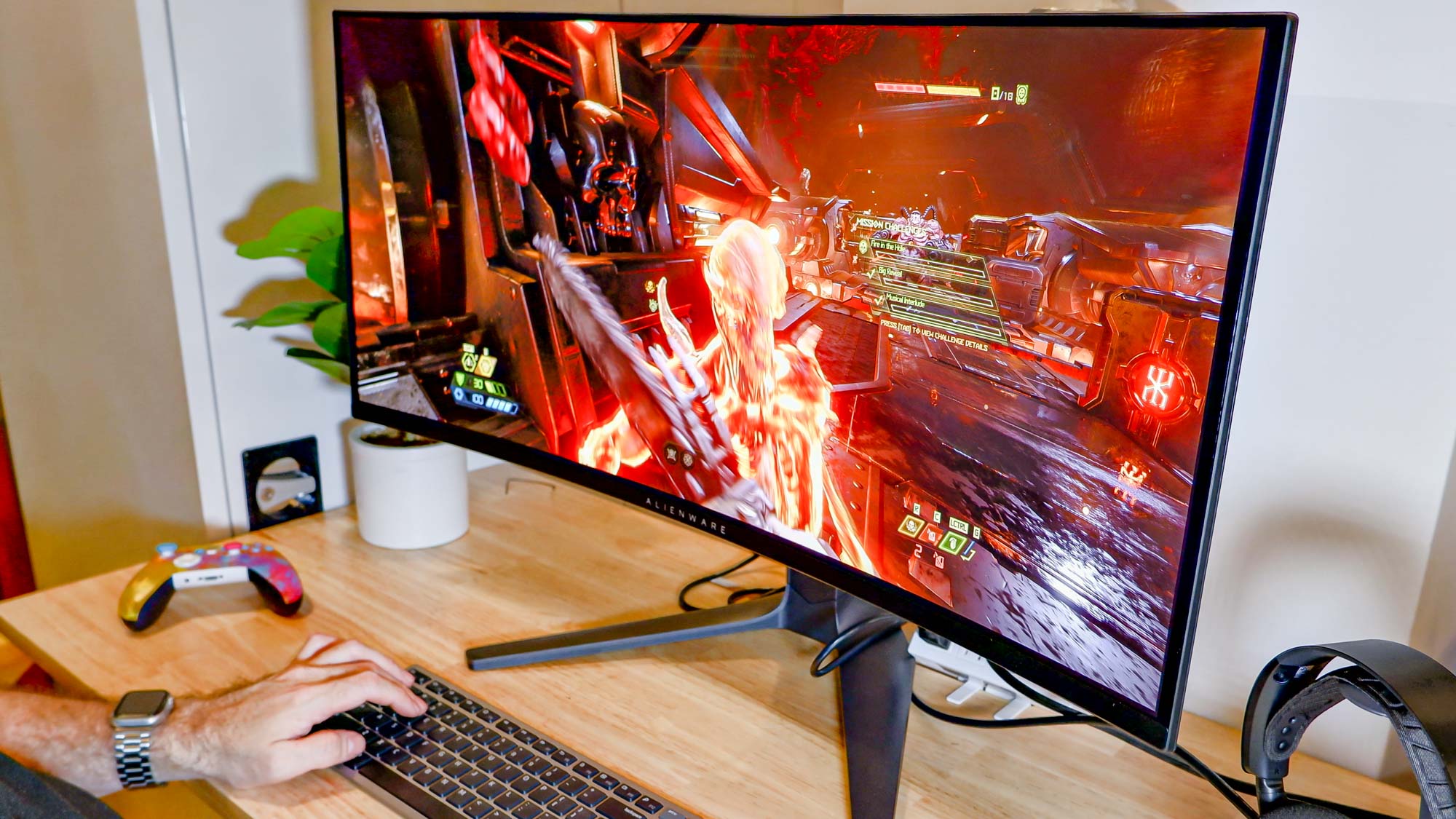 It's no shock that the first ultra-wide OLED monitor on the market is our new favorite display for gaming. Alright, technically it's actually the second — Alienware's G-Sync-compatible AW3423DW came out a  few months before this — but the cheaper, lighter refresh is now our go-to monitor for games. The Alienware AW3423DWF's build quality is superb, its low latency makes it an ideal display for hardcore shooter fans, while those infinite OLED black levels simply can't be topped. The AW3423DWF's 21:9 aspect ratio is not only great for providing a greater field of view in games, it makes juggling multiple work tasks easier, too.
Best gaming keyboard
Best gaming keyboard: Razer DeathStalker V2 Pro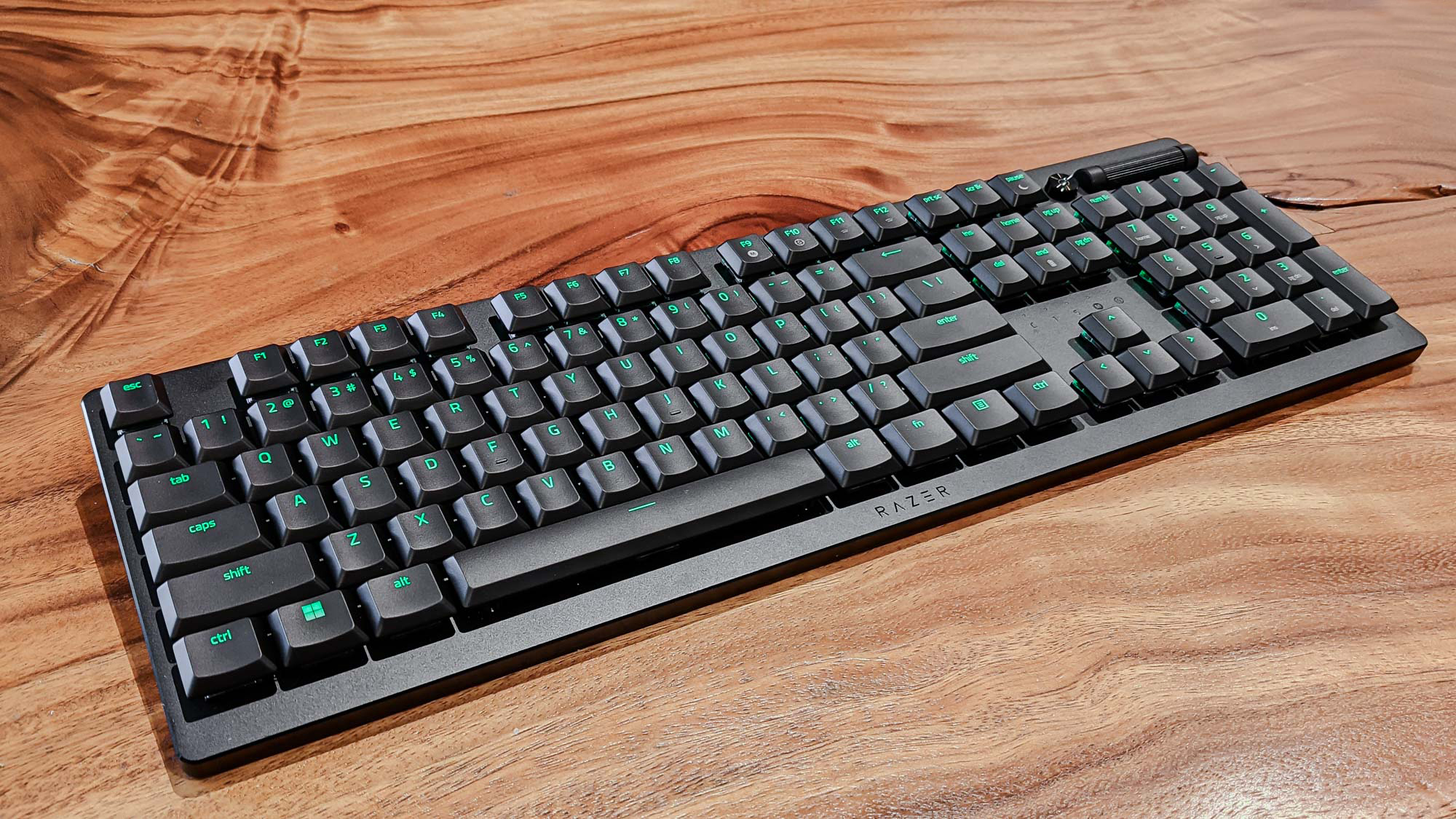 Hyperbolic naming aside, the Razer DeathStalker V2 Pro is a wonderfully sleek wireless gaming keyboard that delivers so much more than its paired-down looks. The keyboard's mechanical switches are low-profile but offer a soft and responsive touch that's great for long gaming sessions, as well as tapping out lengthy documents or that novel that's been rattling around in the back of your head. Wireless connectivity via Bluetooth or a USB receiver means you don't have to worry about plugging it into your gaming rig, letting you keep a clean desk. And the Synapse software lets you reprogram every single key and setup profiles for individual games and apps; plus there's RGB lighting, naturally. In short the Razer DeathStalker V2 Pro looks great, performs great and has a lot of features hidden under its shell; you're paying for one of the best gaming keyboards around and you get that, making the Razer DeathStalker V2 Pro a worthy Tom's Guide Award winner.  
Best gaming mouse
Best gaming mouse: Logitech G502 X Lightspeed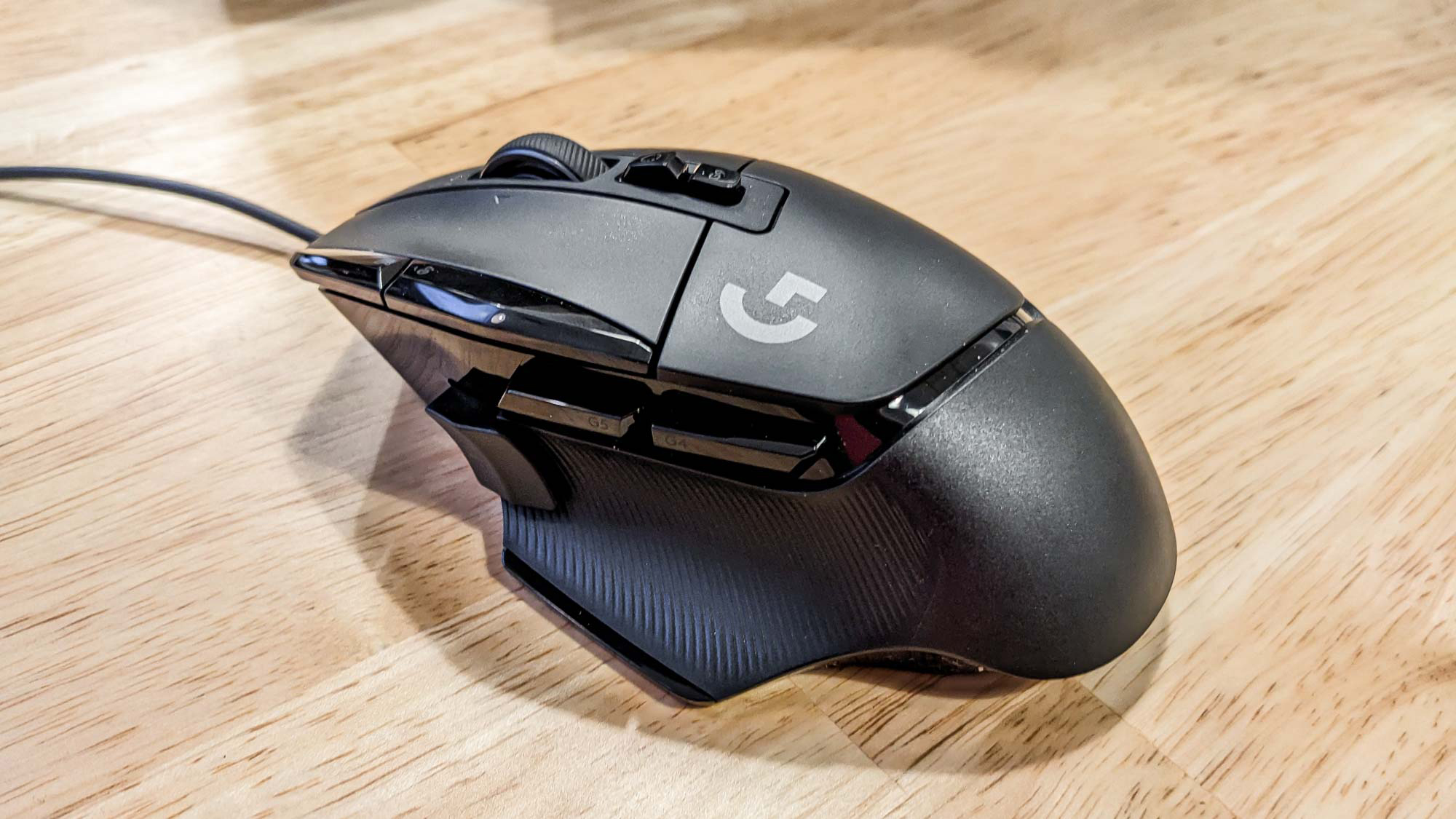 Following up one of our favorite ever gaming mice was never going to be an easy task but the Logitech G502 X Lightspeed managed to do exactly that. This wireless gaming mouse boasts a comfortable, asymmetric design and is easy to use for extended gaming sessions. Nine programmable buttons sweeten the package, letting you customize these to your specific needs. A "sniper" button lets you momentarily lower the mouse's DPI to hone in precise shots. And being able to switch the scroll wheel between rigid and free-scrolling modes is a neat party trick. More refined than its predecessor, the Logitech G502 X still handles games with the precision you'd expect from a G-series mouse. Comfortable functionality and customization all adds up to get the Logitech G502 X Lightspeed a well-deserved Tom's Guide award. 
Best gaming headset
Best gaming headset: HyperX Cloud Stinger 2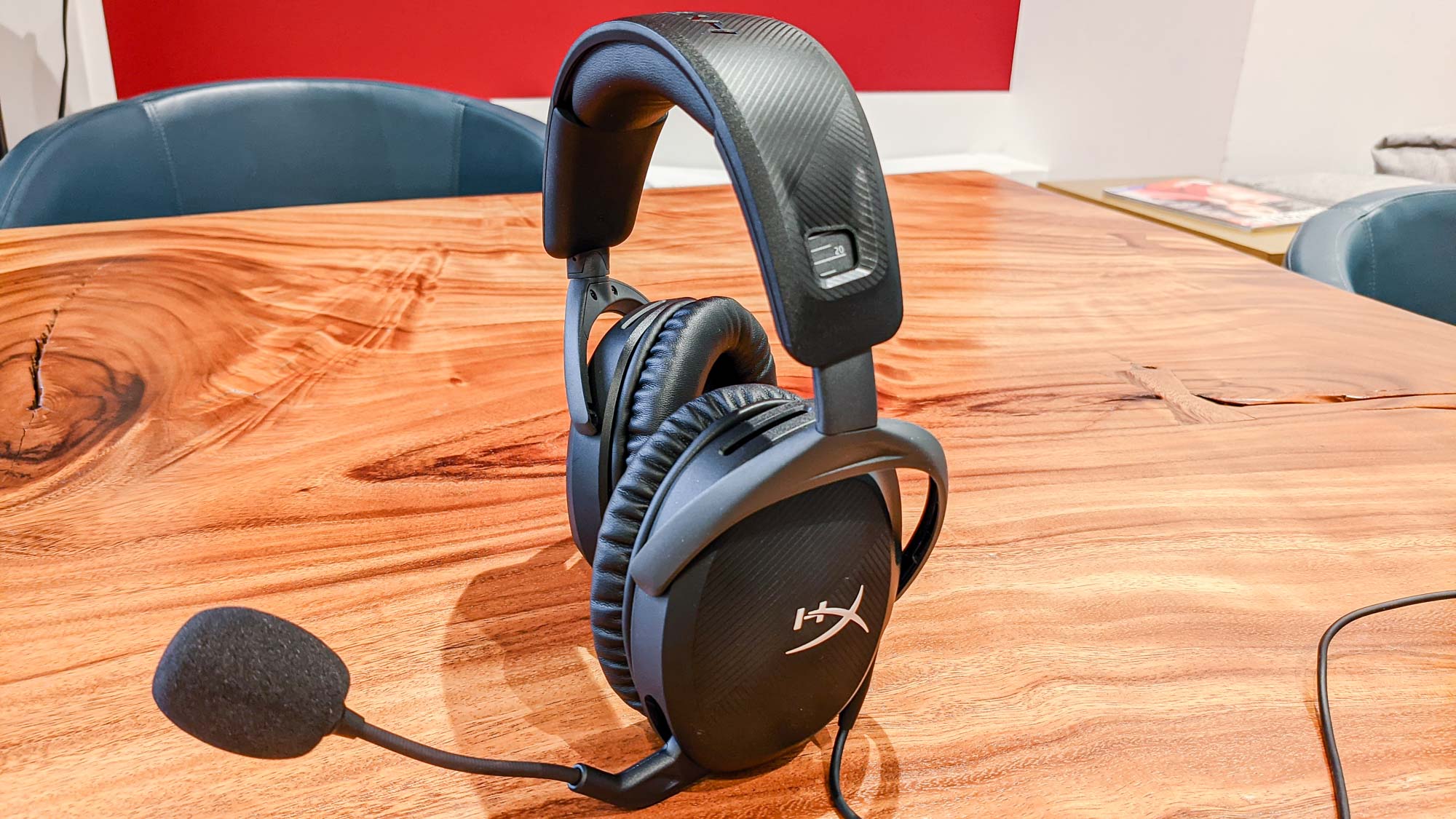 Sometimes you just want a headset that's affordable, comfortable and has great sound; that can be quite an ask, but the HyperX Cloud Stinger 2 pulls that combination off easily. Working with multiple platforms, including the PS5 and Xbox Series X, as well as PCs, the  HyperX Cloud Stinger 2 blends plush leatherette ear cups and rich, clear sound, thanks to its 50mm drivers. From the roar of demons in Doom Eternal to the hubbub of villagers in Age of Empires IV, the HyperX Cloud Stinger 2 handles a range of game audio with ease. And when you want to make some noise, the clear mic will capture your voice while keeping background noise at bay. In simple terms the HyperX Cloud Stinger 2 nails the core combination of good sound and comfort, making it a worthy winner on our ears.