It used to be that gaming magazines were as ubiquitous as gaming websites. They were a place for fans to hear about the latest news, and rumors and to learn about the creators responsible for their favorite games. Some were even places where fans could learn how to beat games, or at least get cheat codes to make them a little easier.
RELATED: The 10 Best SEGA Games Of All Time, Ranked
These days, most gaming magazines have gone the way of video rental stores. The internet made it possible for fans to get their news instantly, gradually causing the readership of some of the biggest magazines to dwindle. Now fans can only reminisce on the best of these great magazines and all they did for the industry.
10
Official Dreamcast Magazine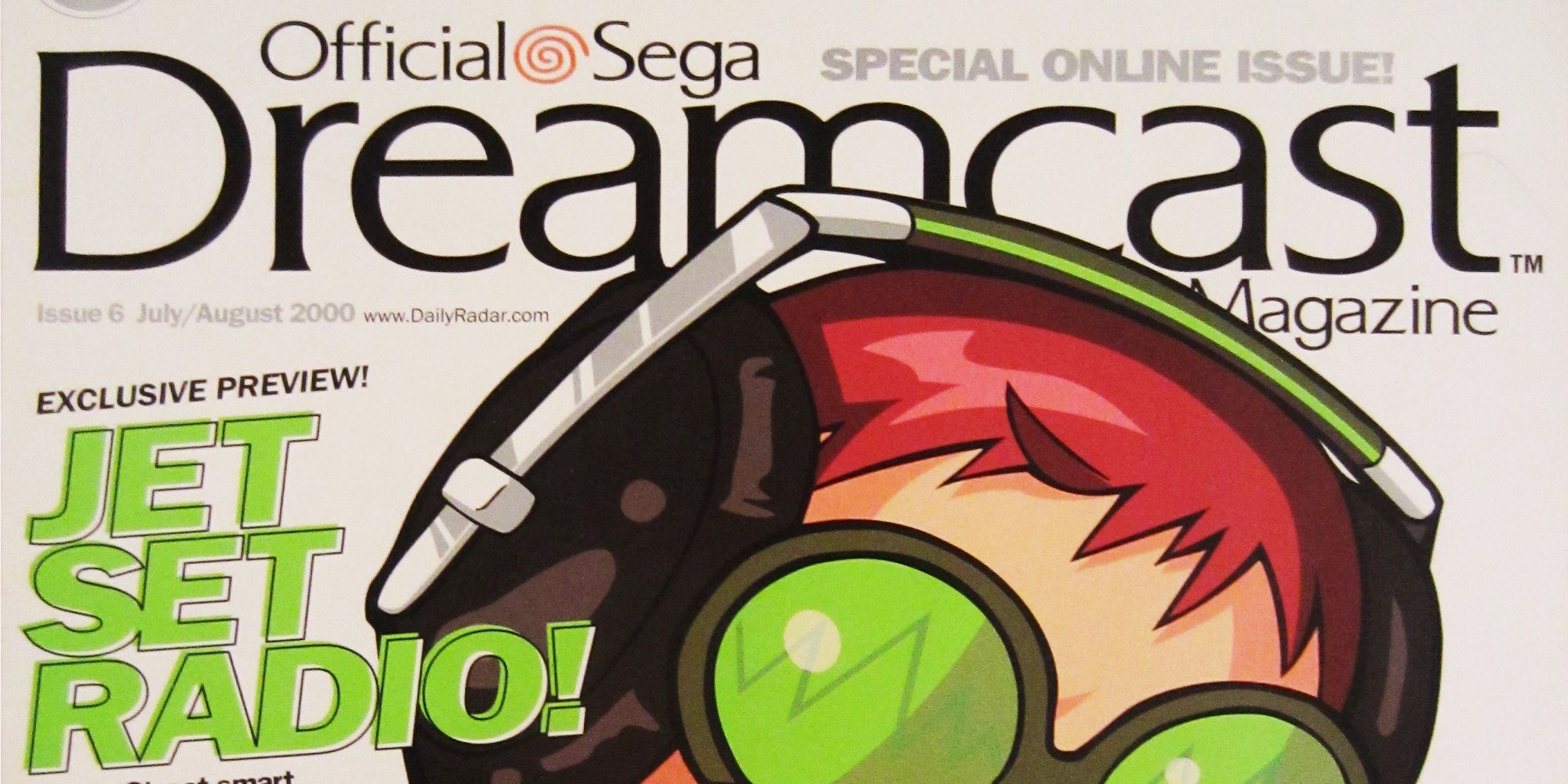 Official Dreamcast Magazine is one of a handful of magazines that wasn't canceled because of print media falling behind web content. Instead, the book launched in June 1999 to help build hype for Sega's next console. The magazine played a big part in explaining what set the Dreamcast apart from other consoles and informing fans about the console's incredible launch line-up.
Official Dreamcast Magazine also shipped with GD-ROMs, giving fans the opportunity to try new games before they launched. However, much like how the Dreamcast suddenly vanished, Official Dreamcast Magazine was brought to an end after only two years of publication.
9
EGM2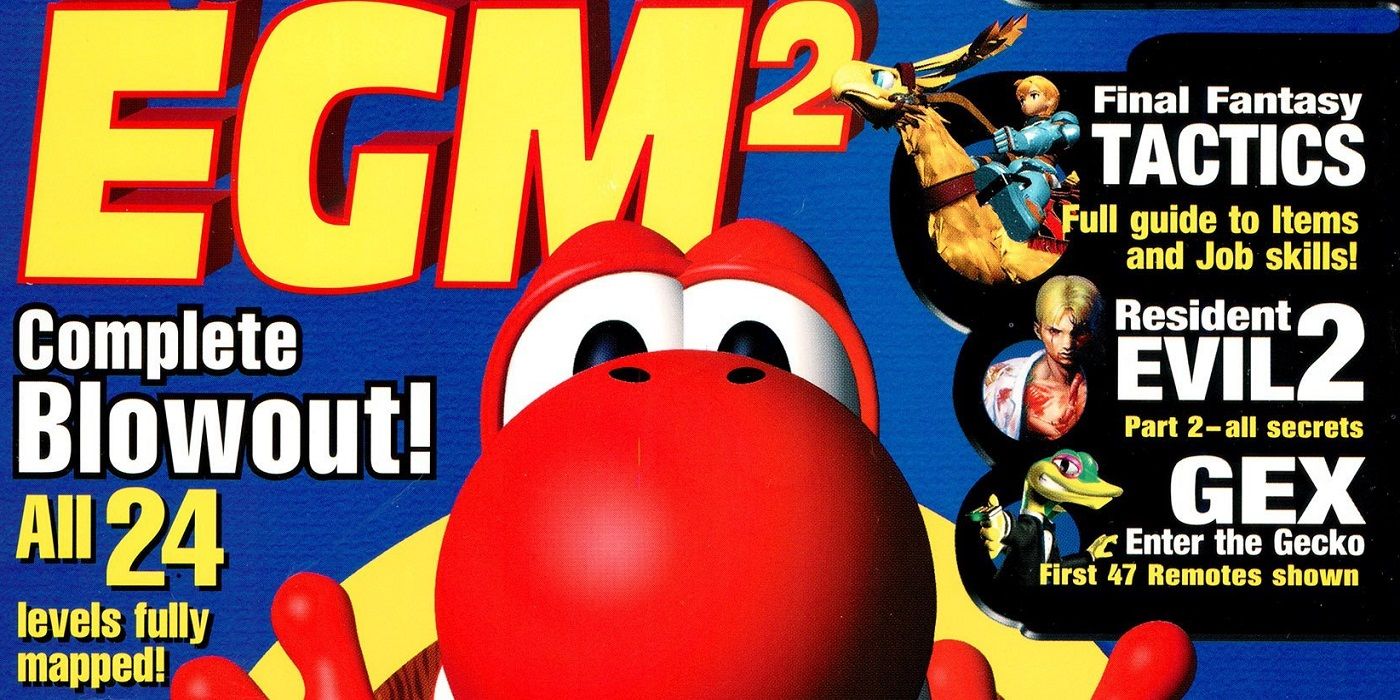 Electronic Gaming Monthly was so successful the company eventually created a spin-off book in EGM 2 or EGM Squared. Introduced in 1994, this book was an example of how quickly games journalism had to evolve to meet fans' needs.
EGM2 focused more on helping gamers actually beat their games, making sure they stood a chance against some of the hardest bosses of the time. EGM2 often had massive spreads devoted to mapping out levels of a game or pointing out where all the secrets could be found. They marketed themselves as "the authority on tricks, arcade, & strategies" and stuck to that. However, the book lasted only four years before becoming Expert Gamer, and lasted only a few more years after that before being canceled in 2001.
8
PSM: 100% Independent PlayStation Magazine
Also known as PlayStation Magazine, PSM got its start mid-way through the PS1 era. They launched just in time for one of the biggest PS1 games that year, Final Fantasy VII, and contained a ten-page guide for the popular JRPG.
RELATED: 10 Biggest Problems With F2P Games
PlayStation Magazine's focus on a single title made it easier for the magazine to give wider coverage to more games. It also helped popularize the idea of side content for console magazines like demo discs that contained snippets of multiple games. Publisher Future US shut PSM down in 2007, relaunching it as PlayStation: The Official Magazine for a few years before canceling it permanently in December 2012.
7
Next Generation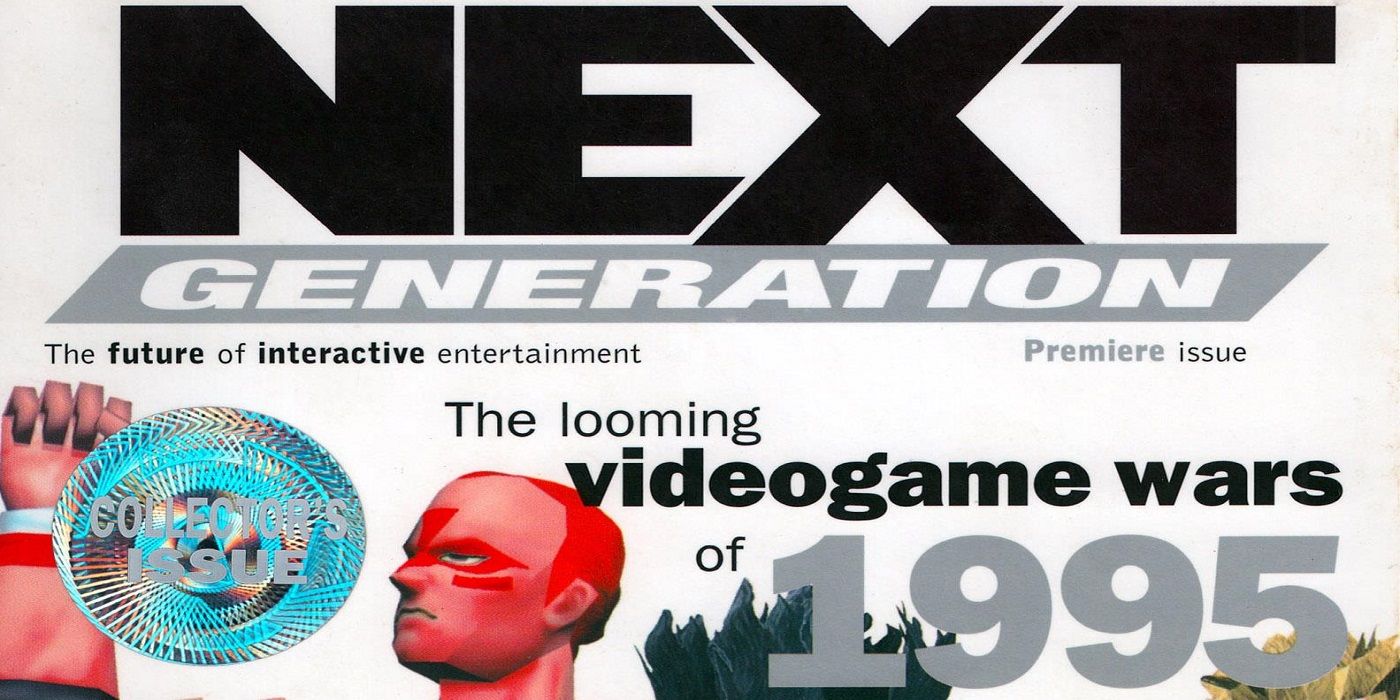 Next Generation arrived just in time for the 32-bit era of the console war. Though the main consoles like the PlayStation and Sega Saturn hadn't released when Next Generation first hit the stands, the magazine did a great job hyping fans up. Teasing readers with all the secrets to the PlayStation and Saturn worked as well back then as it does today.
In contrast to other magazines, Next Generation decided to forego the focus on actually playing video games. They kept the reviews, but aside from that their focus was on the industry itself. They discussed changes in the industry or conducted interviews with developers, further connecting fans to the people actually making the games. Still, Next Generation was short-lived, lasting from 1995 until 2002.
6
GameFan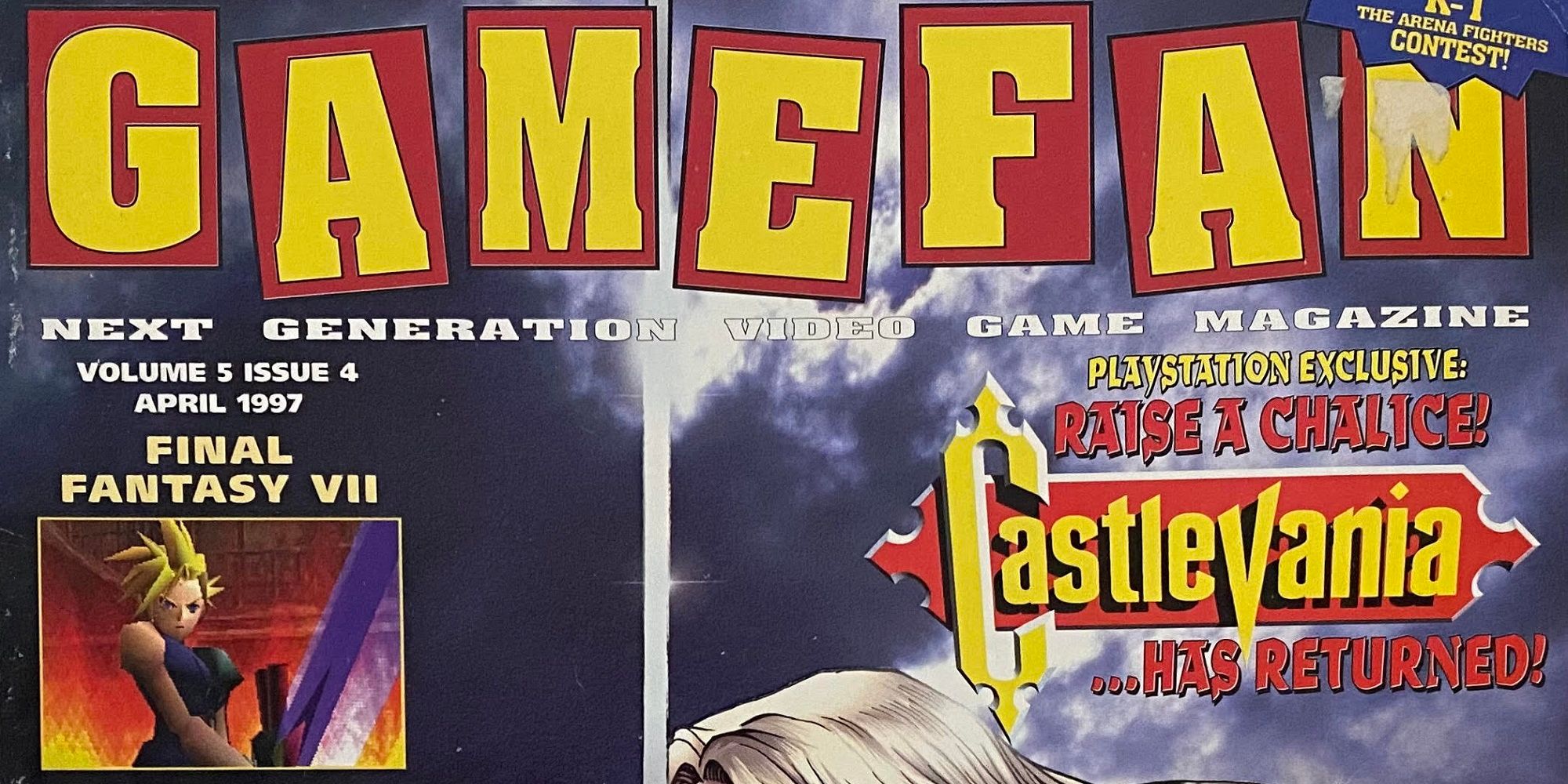 GameFan was proof the gaming industry had room for more than just the big games that made it to the West. First published in 1992, GameFan was a magazine that made room not just for domestic games, but popular imported Japanese titles as well.
While most gaming magazines focused on Street Fighter or Super Mario World, GameFan found time to give attention to obscure games like Keio Flying Squadron or SNK's Samurai Shodown. They weren't afraid to talk about games or even consoles that were never coming to the States, which gave them a unique appeal to a certain niche. Unfortunately, GameFan was canceled after only eight years of publication.
5
GamePro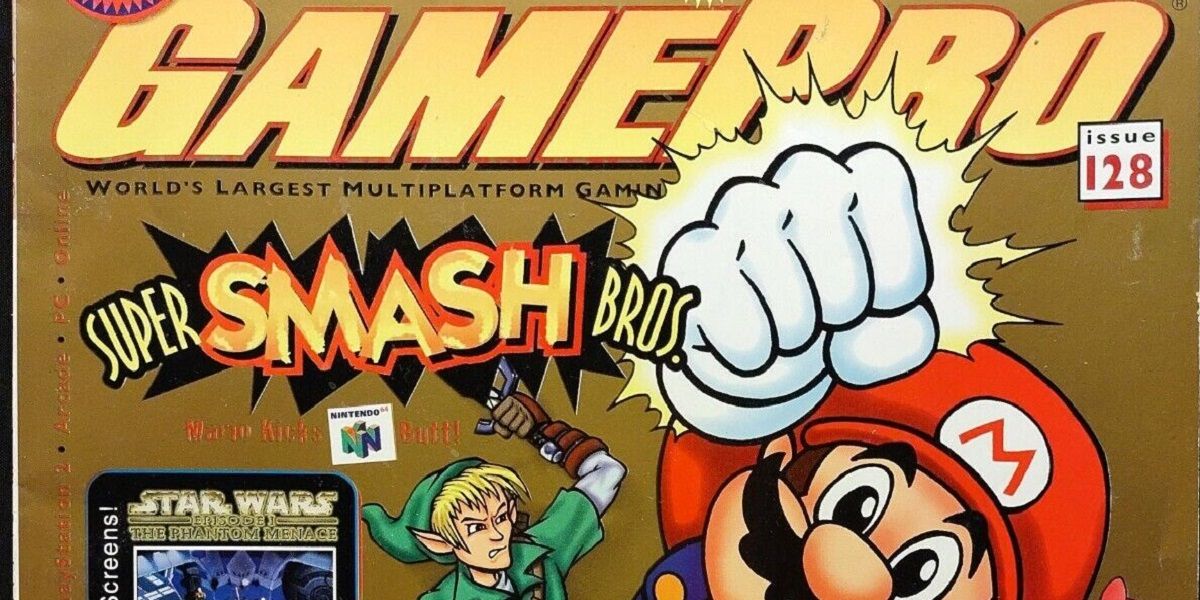 GamePro joined the handful of gaming magazines that were just getting started in the late '80s. True to its name, GamePro tended to specialize in giving tips for players, known as ProTips in the magazine. They offered secret codes to use in games and general advice to make getting through a game easier.
RELATED: 10 Best PlayStation Games Of The 2010s, Ranked
GamePro's reach was much wider than other magazines for a while thanks to their television series. Though it lacked much of a budget, GamePro TV aired on multiple cable networks, where they could show off new games for different systems. The magazine managed to stay in publication for over twenty years before finally stopping in 2011.
4
Computer Gaming World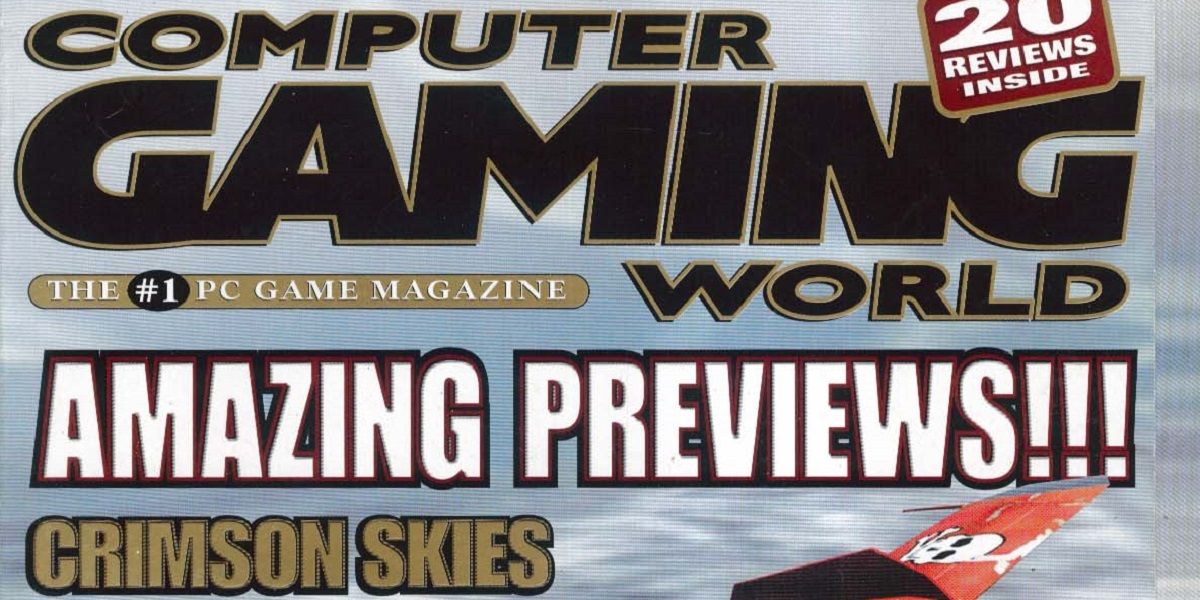 Computer Gaming World is a reminder that not every gaming magazine had to be about consoles. With its first issue launching in 1981, Computer Gaming World focused on introducing people to only the best PC games. A resilient magazine, Computer Gaming World managed to be one of a handful of magazines that survived the video game crash of 1983, making it into the 90s boom period for gaming.
Computer Gaming World was known for being a massive magazine. Throughout the nineties, the magazine continued to add pages, eventually reaching a whopping 500. This massive page count gave room for all manner of previews and reviews, commentary on the computer games industry, and so much more. Despite surviving through three decades though, by November 2006 Computer Gaming World was canceled, another victim of the shift to online coverage.
3
Nintendo Power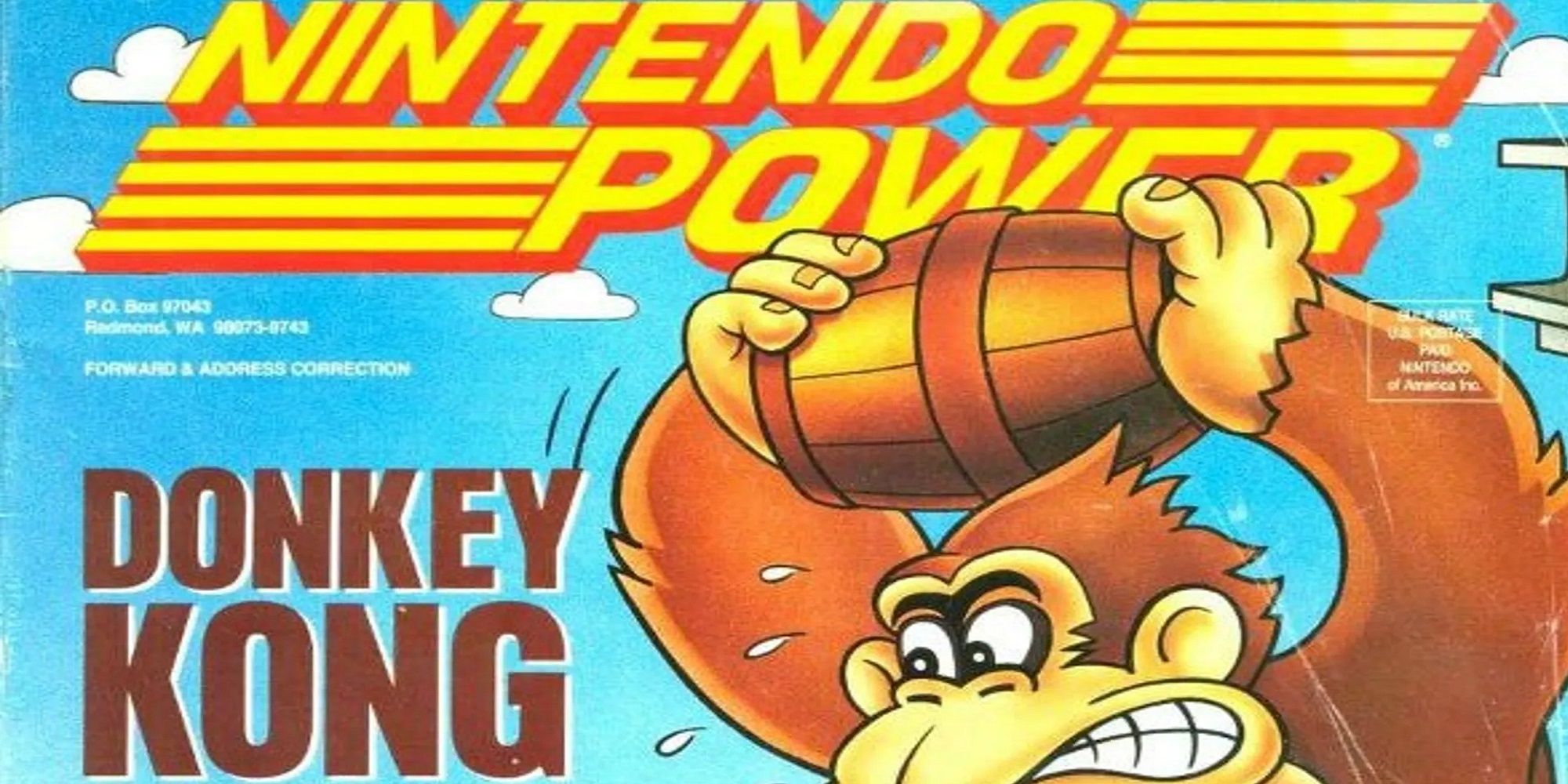 One of the earliest video game magazines focused on a single console publisher, Nintendo Power was a legendary magazine across multiple generations. The first issue released in July 1988, establishing an identity that would create a template for video game magazines going forward.
Nintendo Power was known for including tips to help players with their games. Given the reputation of NES games being "Nintendo Hard", the tips section became invaluable for players to beat some of Nintendo's best games. However, what really gave the book its own identity were its comics. Fans could pick up Nintendo Power and get comics based in the world of Super Mario World or The Legend of Zelda, something they couldn't get anywhere else. Nintendo Power remained in publication until 2012, after Nintendo decided to cut ties with Future Publishing.
2
Electronic Gaming Monthly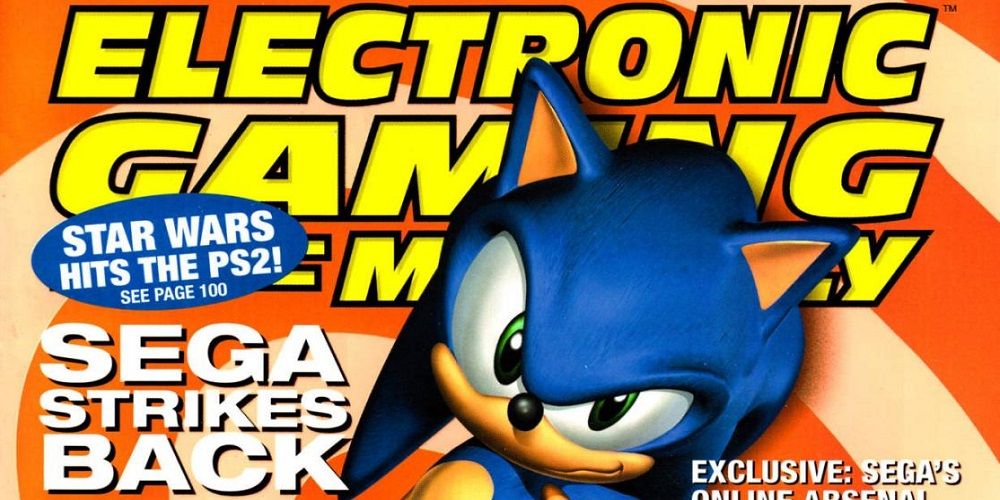 For over a decade, EGM was the premiere source for learning about everything in the console gaming space. Making their first appearance in 1989, EGM helped define gaming coverage, with their review section being particularly unique. Rather than publishing only one opinion on a game, EGM often had three or four people publish their thoughts, allowing fans to see a wider spectrum.
It was through EGM most gamers learned about major events like E3 or the Tokyo Game Show. Their stories even connected fans to creators, allowing them to learn about the people who created their favorite games. They also developed a reputation for their playful April Fool's jokes–older Street Fighter fans wasted countless hours trying to meet Sheng Long.
1
Tips and Tricks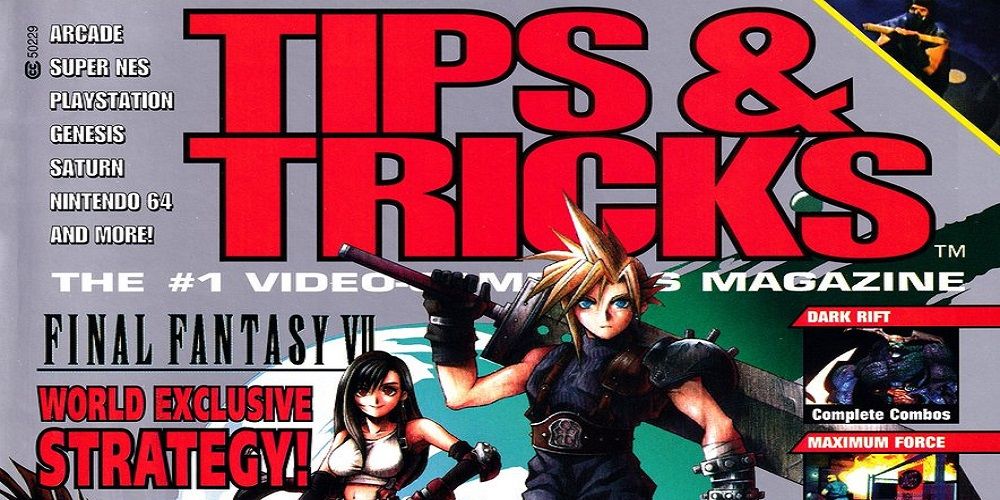 A spin-off from the magazine VideoGames & Computer Entertainment, Tips & Tricks found incredible success as its own publication. Rather than fans dropping money on expensive phone tip hotlines, Tips & Tricks provided fans with a massive book that offered a mix of fun cheat codes and walkthroughs to help players beat a game.
Tips & Tricks gave players everything from stage skips to invincibility codes. It shouldn't come as a surprise that fans found a use for the book for years. The last issue of the original Tips & Tricks magazine released in 2007, but the book morphed into the bi-monthly Tips & Tricks Codebook that same year. That said, even that book lasted only a few more years before being canceled in February 2011.
NEXT: 10 Mistakes That Still Haunt Street Fighter