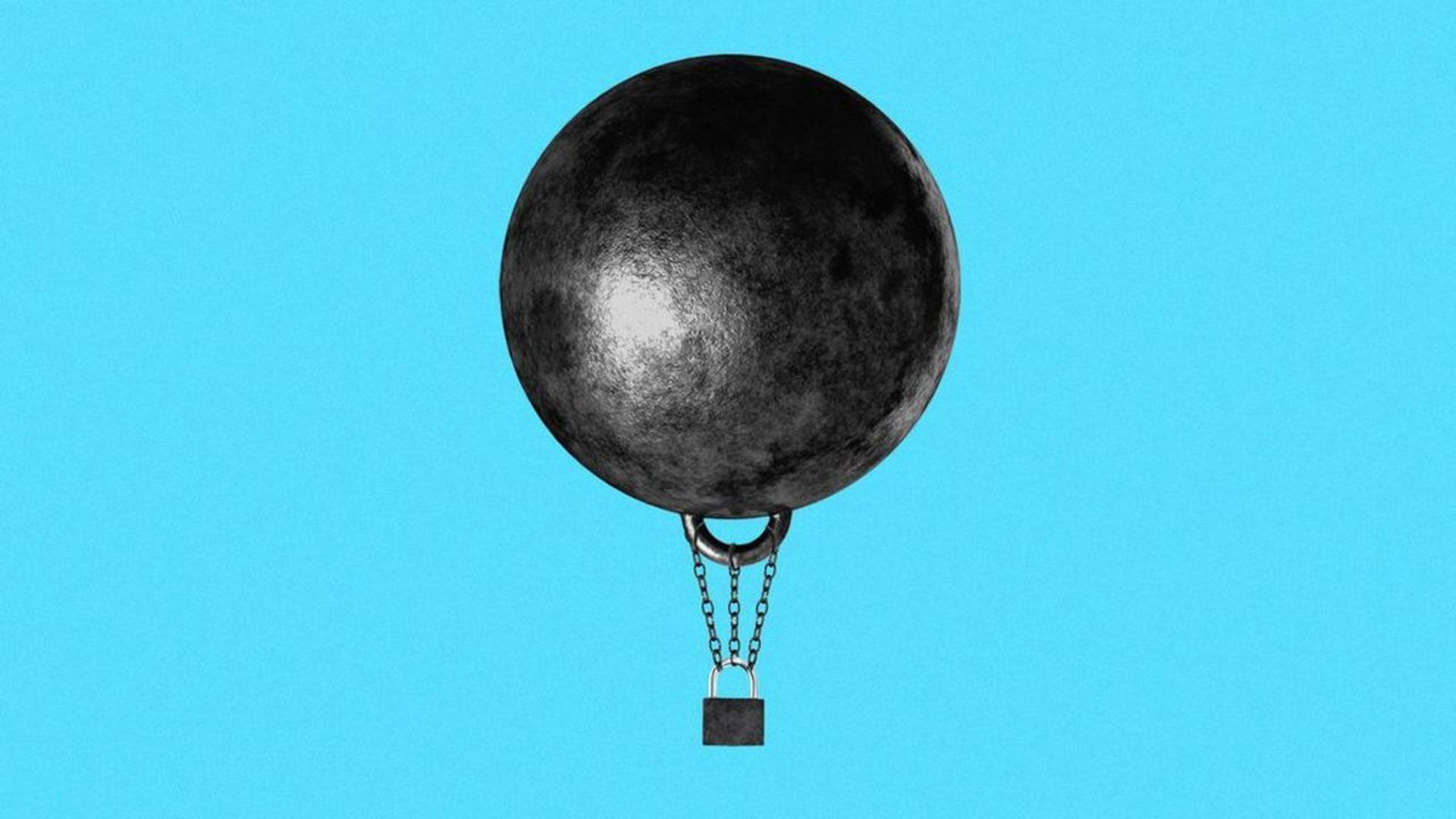 Illustration: Aïda Amer/Axios
A pair of recent high-profile cyberattacks are putting a spotlight back on a hacking tactic that's growing in popularity.
The big picture: A number of supply chain attacks have already impacted organizations this year — and despite the name, the attacks have nothing to do with better-known trade supply chains.
Instead, in the cybersecurity world, a supply chain attack refers to a cyberattack on companies' software vendors, or their software supply chain.
How it works: Supply chain attacks often start with hackers targeting a single entity — typically a software provider — in the hopes of accessing information from that organization's customers.
To do this, malicious hackers will often add malware to the infiltrated product's software updates, build processes or source code to infect customers running the product on their own networks.
One of the highest-profile recent supply chain attacks was the SolarWinds cyber espionage campaign, where Russian state-backed hackers snuck malware into a routine SolarWinds software update and infected nine federal agencies and at least 100 companies.
Driving the news: Recent headlines surrounding vulnerabilities in the MOVEit file-transfer program and Barracuda Networks' email security hardware have brought the spotlight back to software supply chain attacks.
Zoom out: Software supply chain attacks have been gaining traction in recent years.
By the numbers: More than 10 million people and more than 1,700 organizations were affected by supply chain attacks in 2022, according to a report from the Identity Theft Resource Center.
Between the lines: Protecting against a software supply chain attack is tricky given that companies often have little visibility into their software vendors' cybersecurity programs.
When a supply chain attack happens, each affected organization also ends up being reliant on the targeted software provider for information about the threat and patches to protect its systems.
The intrigue: Visibility also isn't as simple as knowing which vendors are on an organization's networks. Companies can also be at risk if there are vulnerabilities in their vendors' own software vendors.
One example is the recent North Korea-linked 3CX supply chain attack, which researchers at Mandiant have said started as a cyberattack on another platform, X_Trader.
Yes, but: The Biden administration is pushing new initiatives to help bring greater visibility into organizations' networks.
Sign up for Axios' cybersecurity newsletter Codebook here