Galax today announced its new HOF Extreme 50S PCIe 5.0 SSDs on Chinese social media site Weibo. What difference does the 'S' make? According to Galax's in-house testing, the new models deliver read and write speeds up to 12.4 GB/s and 11.8 GB/s, respectively. Reports also suggest that these drives are capable of 1,500K IOPS.
You might be thinking that you've already heard of these Galax Hall of Fame SSDs, as we covered the HOF Extreme 50 drives inMarch. But now the component-maker has added an 'S' suffix to the product name, which represents an upgrade to the line. And the increase in transfer speeds delivered by the HOF Extreme 50S is a pretty significant upgrade at nearly 25%.
Swipe to scroll horizontally
Galax HOF Extreme 50S comparative specs

| | HOF Extreme 50S | HOF Extreme 50 |
| --- | --- | --- |
| Max reads | 12.4 GB/s | 10.0 GB/s |
| Max writes | 11.8 GB/s | 9.5 GB/s |
| Max IOPs | 1,500K IOPS | 1,500K IOPS |
| Capacities | 2 TB, 4TB | 1TB, 2TB |
| Controller | Phison PS5026-E26 | Phison PS5026-E26 |
| NAND | 232-layer NAND flash | 232-layer NAND flash |
| Cache | LPDDR4 | LPDDR4 |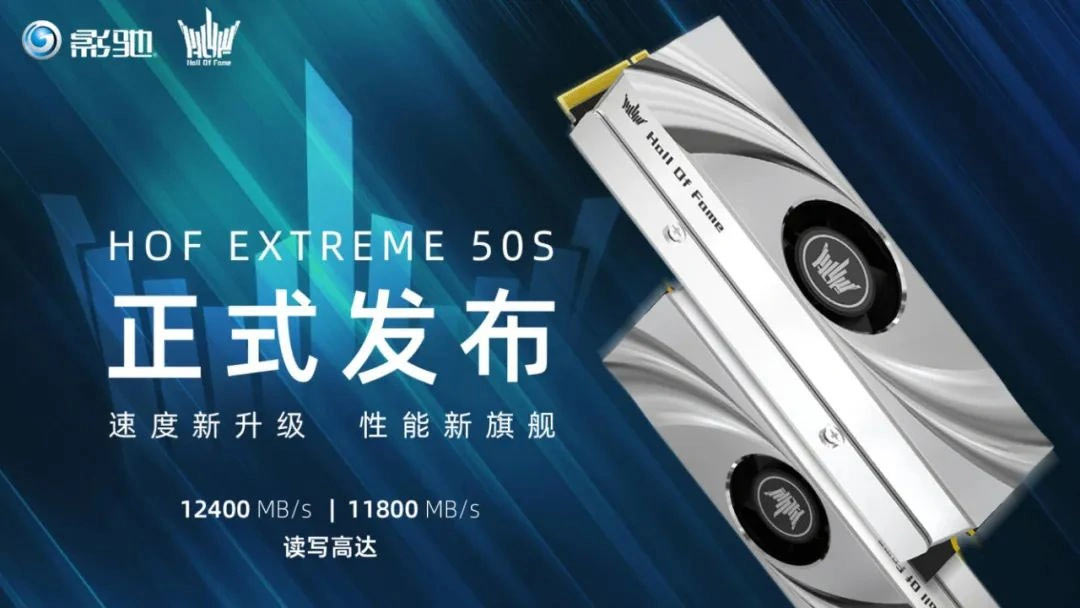 The new Galax HOF Extreme 50S PCIe 5.0 SSDs look just like their predecessors and feature the same Phison controller, so it's natural to wonder how the 'S' models achieved such an impressive performance boost. The upgraded models appear to feature a new ECC algorithm technology and fifth-generation LDPC error correction capability. We don't see any other differences in the specs that have been shared so far; the controller, NAND, and cache all seem to be the same, but perhaps some other difference will become apparent once the SSD product pages are updated.
As long as we're talking about similarities, the upgraded SSD is definitely aesthetically identical to its predecessor — right down to the contoured, white metal, actively-cooled heatsink with HOF design flourishes.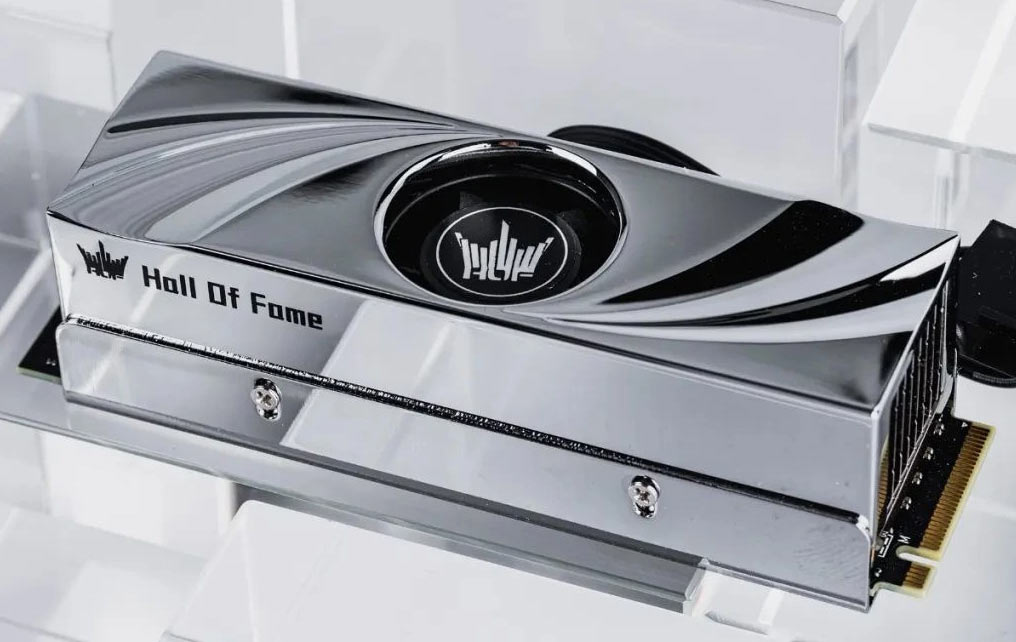 The Galax HOF Extreme 50 was launched in a slower 1TB capacity, as well as a 2TB capacity (the 2TB model's performance is shown in the above table). Chinese tech media reports that the new HOF Extreme 50S will be initially made available in a 2TB capacity, and will eventually be followed by a 4TB model.
Galax did not reveal pricing and availability for the new PCIe 5.0 SSD. In its social media post, the company declared the  HOF Extreme 50S "released," but we have yet to see it show up online.