Cyberpunk 2077's cyberware system will be completely overhauled in the Phantom Liberty DLC, and the changes have the potential to make the experience feel brand-new. In the base game, cybernetic upgrades already give the dystopian RPG a different feel from other first-person titles, allowing V to augment their body with technological implants – which can imbue them with extra firepower, better stats, and special abilities. Thanks to Phantom Liberty's cyberware rework, though, players will get to enjoy an even more engaging system that aims to shake the game up further.
Of course, an updated cyberware system isn't the only new content coming to the upcoming DLC. Cyberpunk 2077 Phantom Liberty will expand greatly on V's story, bringing them to a brand-new district named Dogtown with a noble mission to save NUSA's President, Rosalind Myers. Keanu Reeves will reprise his role as the iconic Johnny Silverhand, and even English actor Idris Elba plays a role in Phantom Liberty as FIA agent Solomon Reed. Being deemed as a spy-thriller story, the DLC likely won't have any shortage of high-octane action and gripping mysteries – but the massive cyberware overhaul will be the perfect cherry on top.
Related: Cyberpunk 2077 Phantom Liberty DLC: Trailer, Story Details, & Price
What Cyberpunk 2077 Phantom Liberty's Cyberware Rework Changes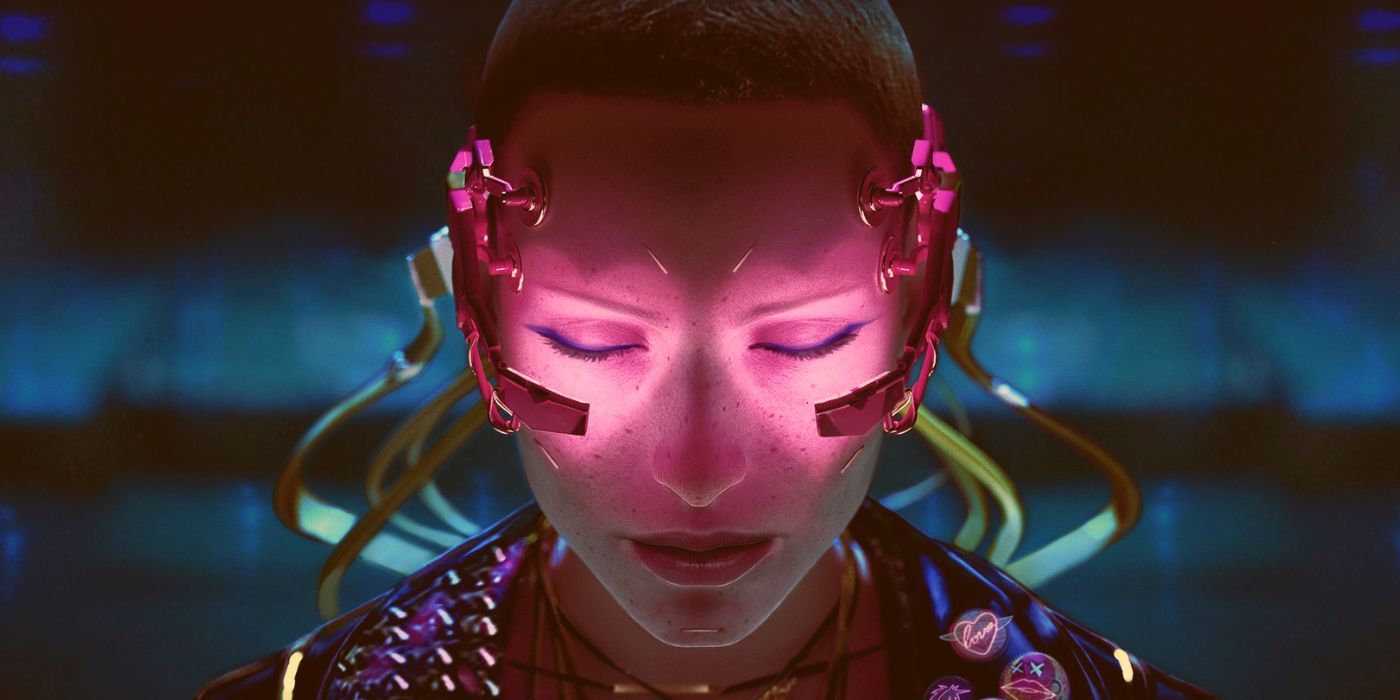 According to Gamespot, which got a brief hands-on preview of the expansion, cyberware in Cyberpunk 2077 Phantom Liberty has "received a complete overhaul." V's armor stats will now be correlated to their cybernetic upgrades instead of their outfit, giving players more freedom to dress and style their V in any clothing of their choosing. However, that doesn't quite mean that they'll be free to install all the best implants at Cyberpunk 2077's best ripperdoc clinic; in fact, players will need to proceed with more caution than ever before, since installing too many upgrades can depart some unwanted debuffs onto their character.
CD Projekt Red has confirmed (via Video Games Chronicle, which also received a preview of the expansion) that such debuffs don't go "as far as the introduction of cyberpsychosis." While this may come as a disappointment to some fans – namely those who enjoyed the plot of the hit Netflix anime, Cyberpunk: Edgerunners – it does make sense, considering that the affliction would realistically cause players to lose control over V. Instead, overloading on cyberware will seemingly cause stat-based debuffs such as a reduction of health, perhaps similar to Geralt's Toxicity system in The Witcher 3: Wild Hunt.
Luckily, it does look like there will be a way for the protagonist to increase their tolerance to cyberware, allowing them to withstand more and better-quality tech. In fact, Video Games Chronicles writes that a "new Edgerunners perk" will assist players in that regard – implying that just like Edgerunners' David Martinez, characters will be able to adopt an unnaturally high tolerance for metal, if they so choose. It also seems that players can increase their cyberware capacity naturally as they level up and make their way through the game.
Last but not least, Gamespot also states that Cyberpunk 2077 Phantom Liberty's cyberware rework will let players "see the installation process from V's point of view," meaning that there should be some cool new animations to look forward to in the ripperdoc's chair (instead of just a shopping screen). It's a minor change, but one that should go a long way towards making cyberware implants feel more impactful. Plus, since reworked melee animations for implants like Mantis Blades are confirmed as a part of a future base game update, it's quite possible that cyberware could be receiving a visual overhaul entirely, allowing players to physically see implants on V's body.
Related: Cyberpunk 2077's Cyberpsychos Aren't What You Think They Are
Cyberpunk 2077 Phantom Liberty's Cyberware Rework Will Benefit From New Skill Tree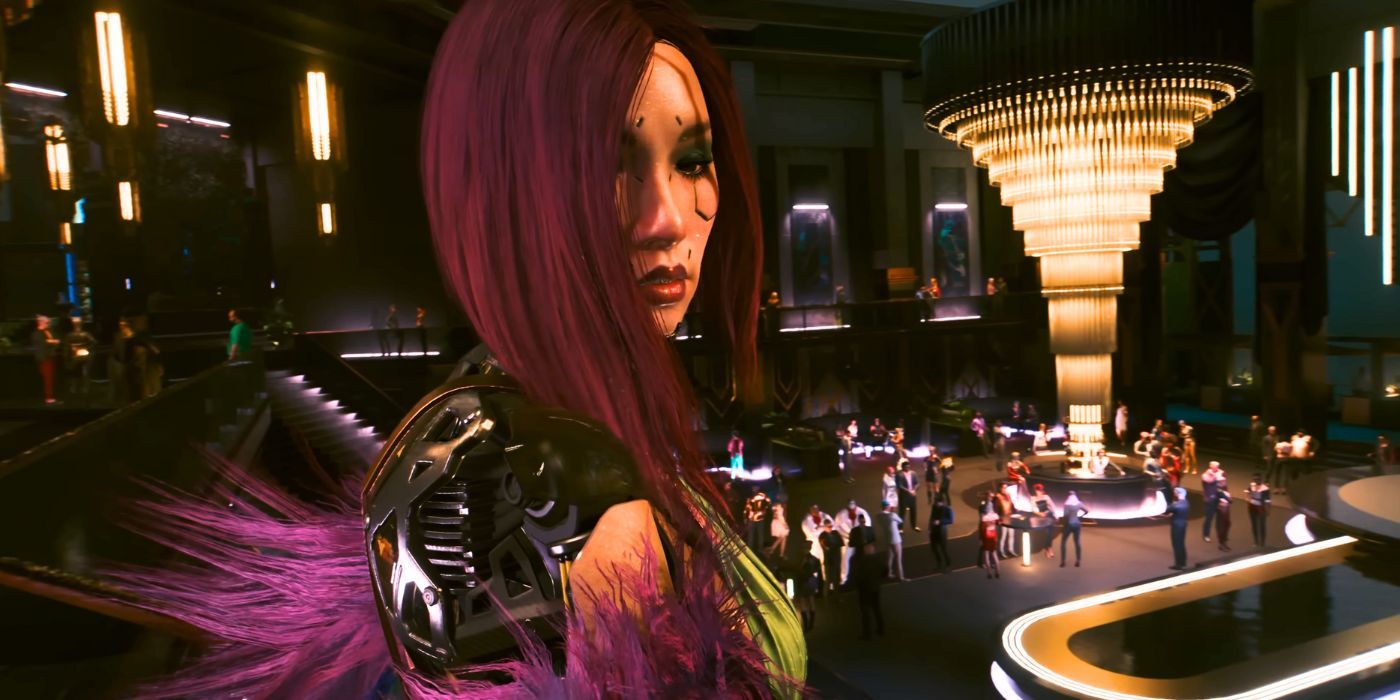 Not only that, but since Cyberpunk 2077 Phantom Liberty is also reworking V's skill tree, cyberware should become much more rewarding to use during combat. According to the same Gamespot article, perks have moved away from passive percentage-based stat buffs towards more ability-based perks, such as a midair dash and bullet deflection. Instead of simply increasing the protagonist's damage or critical strike chance, V's new talents should allow them to keep all sorts of tricks up their sleeve, and it may even make for some satisfying new move combinations to break up Cyberpunk 2077's monotonous combat.
Phantom Liberty's Cyberware Rework Will Create Meaningful Character Builds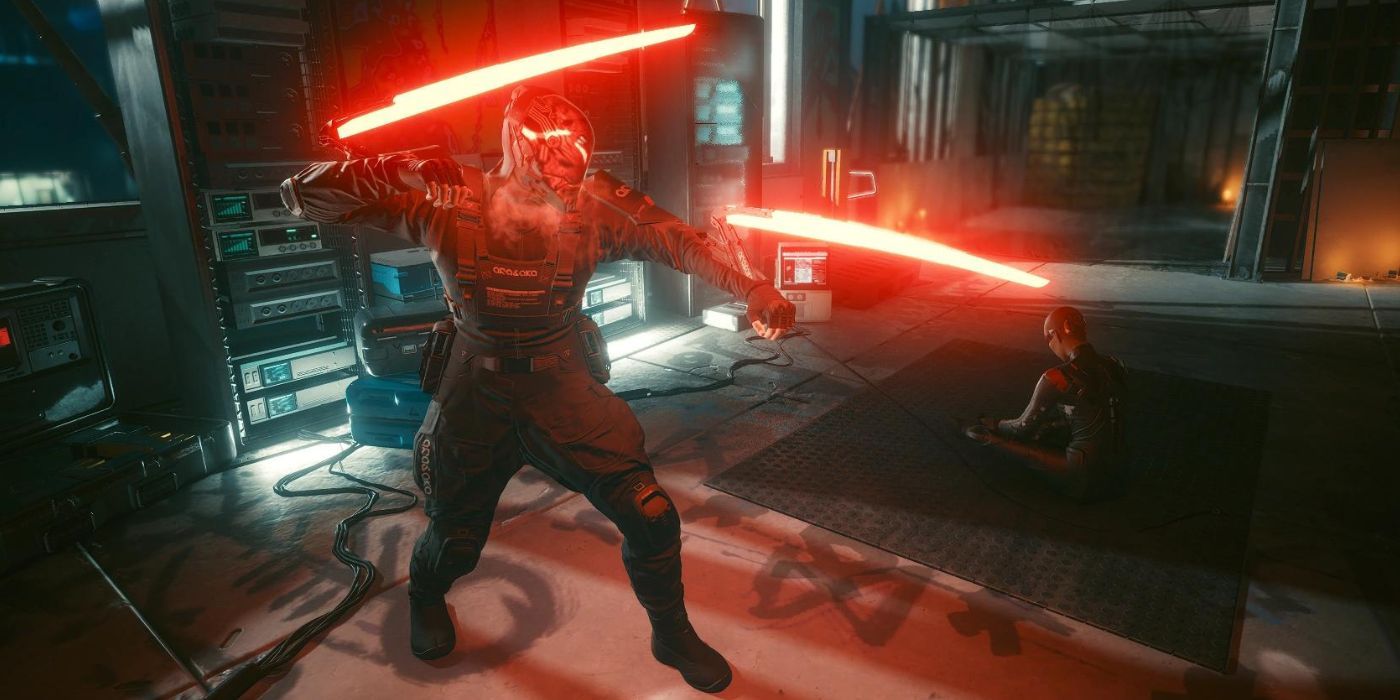 Evidently, CD Projekt Red has gone to great lengths to rethink and rework the cyberware system in Cyberpunk 2077 Phantom Liberty, and the changes have the potential to alter how players approach Night City as a whole. After all, as the game currently stands, there's no real thought required to pick the best cyberware in Cyberpunk 2077. More often than not, the most expensive item at the ripperdoc's clinic is the best bet, and so becoming the strongest merc in Night City merely means filling all of V's cyberware slots with as much top-notch tech as possible.
In Phantom Liberty, though, players will need to think twice about exactly which pieces they want. As they start to upgrade their bodies from flesh to metal, they'll need to decide what kind of build they're aiming for – and they'll have to commit to it, since it'll more than likely be necessary to sacrifice a few implants if they wish to maintain all of their health (alongside any other potentially affected stats). More streamlined, distinct playstyles will make each player's experience unique as a result, and it could also boost the game's replay value, especially for those who want to experiment with different types of cyberware.
Cyberpunk 2077 Phantom Liberty's cyberware overhaul is far from the only change coming with the expansion, but it's among the most promising. From the sounds of it, the rework will completely rewire the way in which V interacts with cyberware, and it'll even give players a more meaningful, first-hand experience with implants through new skills and animations. Of course, until the Phantom Liberty DLC is released on September 26, edgerunners can only wait and see how the cyberware update will impact the Cyberpunk 2077's overall gameplay – but it's safe to say that a trip to the ripperdoc will soon be in order.
Source: Gamespot, Video Games Chronicle, Cyberpunk 2077/YouTube