Raspberry Pi robotic kits are some of the most fun you can have for both novice and expert makers alike. Kits take away a lot of guesswork but leave us with plenty to do and a cool, usually well-tested end product. Today we've got a cool Pi-powered robot kit to share with you created by Luwu Dynamics. This robot locomotes using two wheels and is capable of self-balancing.
According to Luwu Dynamics, it integrates artificial intelligence into its operations. When the robot boots up, it immediately checks its orientation and adjusts to position the unit upright using AI. All of this is powered by a Raspberry Pi CM4 module which is noticeably smaller than a regular Pi and uses less power.
As of writing, this is still a work in progress, so you can't quite get your hands on it just yet. However, Luwu Dynamics has already shown us some videos of the robot in action over Twitter. In one of the demonstrations, we can see the robot driving itself over a bridge, but only one of the leg wheels is moving over the platform. The other leg stays completely level with the ground underneath.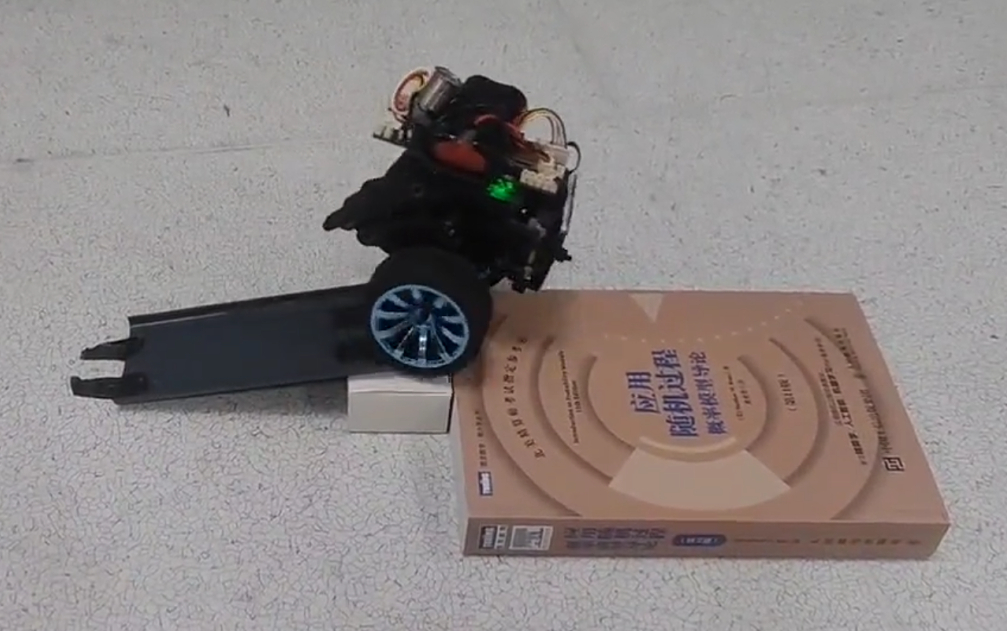 We're not sure how much this robot will cost, but we have a rough idea of when it will be available. Luwu Dynamics clarified that they aim to release this CM4-powered robot by the fall of this year. In the meantime, you can follow them for updates and hopefully more demo videos leading up to its release.
If you're looking for a cool kit to take home today, check out their XGO project. This is another AI-powered robot that also uses a Raspberry Pi CM4 module. It's considered a robot dog with four legs enabling it to walk around, an arm for grabbing objects, and an LCD screen for a face. The new XGO V2 kit is available at Elecfreaks starting at $749.
If you want to get a closer look at these Raspberry Pi projects, check out the Luwu Dynamics page at Yuque, and follow them on Twitter for more cool creations.