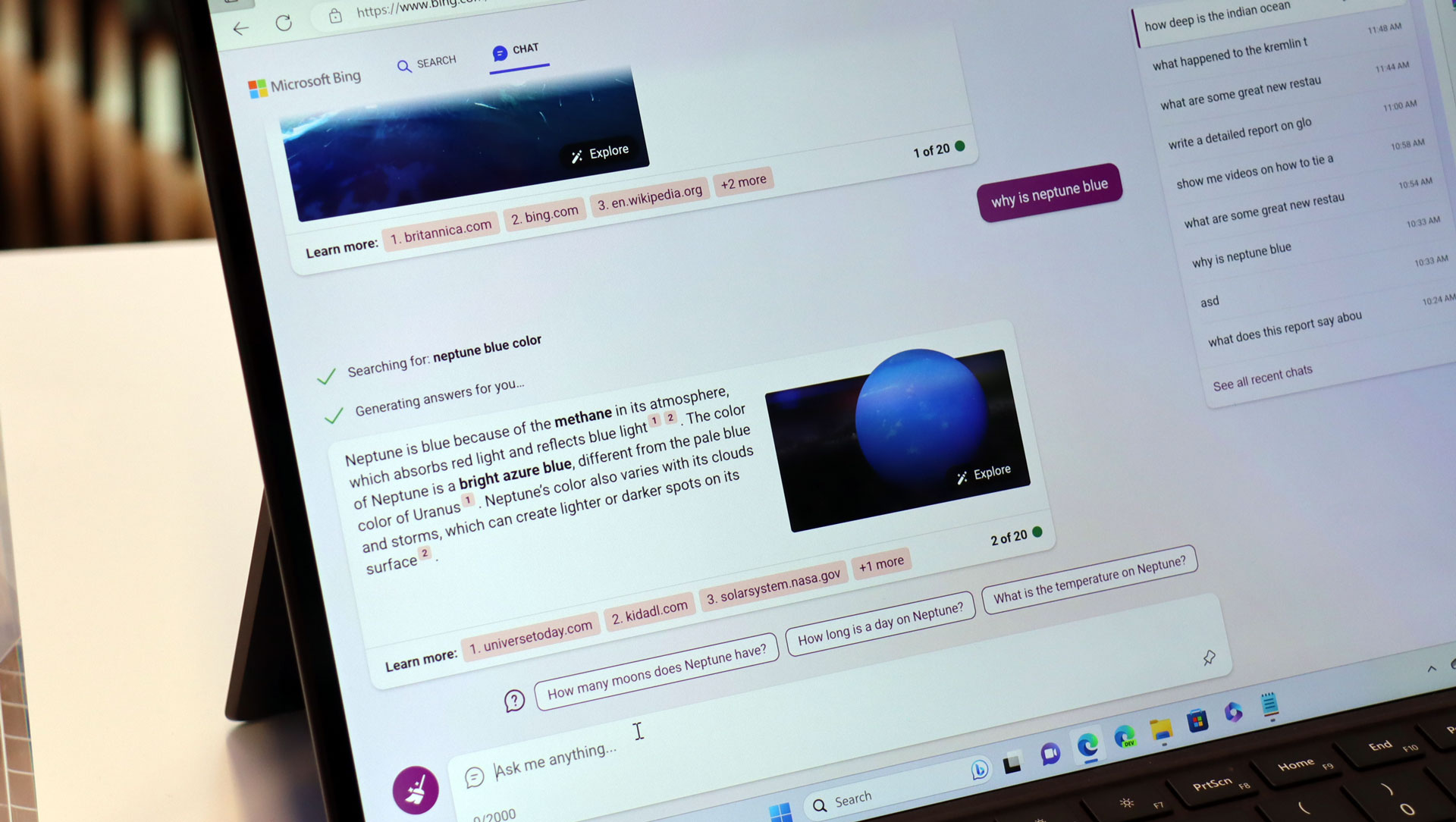 Microsoft's Bing AI just got a smart new feature, namely the ability to accept voice input on desktop PCs.
Voice input was already supported on mobiles, but now you can engage with the Bing chatbot asking queries via a microphone attached to your desktop PC. What's more, the chatbot can reply with its own voice response (as Windows Central reports).
There are only a limited number of languages supported for voice input, mind you, at this stage. Those are as follows: English, French, German, Japanese and Mandarin.
We can doubtless expect more languages to be covered in the future, as Microsoft builds out this feature.
To use voice input, simply click the microphone icon in the Bing Chat box, and say your piece, then wait for the AI's digitized voice response. The experience remains the same otherwise, as you might guess.
---
Analysis: Voice of the future
This is an important feature for the Bing AI, as it means that sessions with the chatbot feel like a more natural exchange – you're talking, and the AI is replying with its voice. In other words, it's more like a conversation than a search engine-like experience, which is Microsoft's overall goal.
With the facility being on mobile already, it was only a matter of time before it was ported over for desktop users. More broadly, voice has been an area Microsoft has focused on considerably – witness the swift progress with Voice Access in Windows 11 in recent times (and in-line dictation in Microsoft Word, for that matter).
When Copilot lands in Windows 11 (supposedly testing will begin later in June), it's easy to envisage that this infusion of AI will come with more voice-based controls, too.
However, the next big move for the Bing chatbot will be its introduction to other browsers besides Edge (with official support for Chrome and other major browsers inbound, as opposed to third-party plug-ins which are the only option currently).