Ravenlok is Cococucumber's third game in its Voxel trilogy which includes 2019's Riverbond and 2021's Echo Generation. Ravenlok is a 3D action-adventure game set in a fairy-tale-inspired realm where players step into the shoes of the raven-haired namesake heroine to help save the kingdom from the devious Queen Dreda, who has some obvious similarities with Alice in Wonderland's Queen of Hearts combined with some unique twists.
Ravenlok's recent May 2023 release completes its Voxel trilogy with its unique take on 3D pixel art that fans of pixel art games may also appreciate. Game Rant recently spoke with Directors Vanessa Chia to reflect on the trilogy and, following Ravenlok's success on Xbox Game Pass, what the studio is focusing on next. Chia also spoke more about how the Ravenlok development team created standout features, such as its art style and level design, and talked about its popular speedrunning community. The following transcript has been edited for clarity and brevity.
RELATED: Ravenlok: All Figurine Locations
Q: How does it feel completing Ravenlok, the final game in your Voxel trilogy?
A: That's a great question. I'd say it feels pretty satisfying. As you can imagine, for three games, it does take quite a few years to do. To see it all culminate in the release of Ravenlok last month, we really feel that it's kind of the end of the chapter. It's great also because of the response for Ravenlok. There's been a lot of players playing it. We're really happy to see that it's been very well received, especially on the player side. This also makes us feel good, because we did design this game for a lot of people to play. In fact, we designed it knowing that it would be out on Game Pass, so we wanted to leverage this.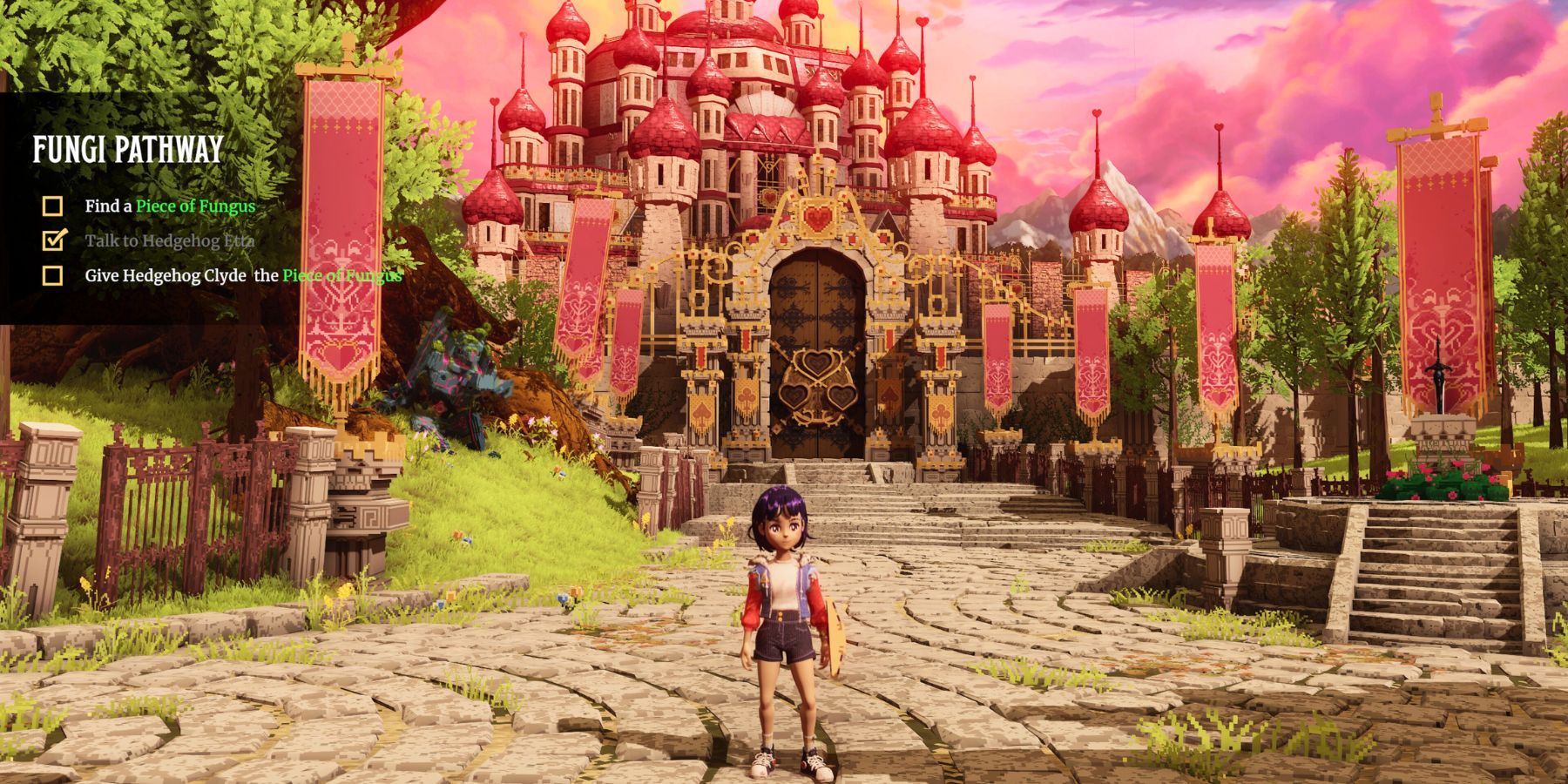 Q: Looking back at Riverbond, Echo Generation, and Ravenlok, what are you most proud of and why?
A: I guess the thing that we realized at the end is that we've really been building on our skills. Originally, the team from Riverbond, mostly Martin and I—but we also had two artists, Danielle and Simone, who are still with us right now on Ravenlok and our future projects as well. We can really see how we've evolved in terms of not only the art style but also just in terms of the skills and the team dynamic.
It all really came together during the pandemic with Echo Generation. That was the game where, during the pandemic, everybody stayed at home a lot, and we were able to work together through that time – a really difficult time. So, I'm happy for that project to be able to release and also find success. As for the arc of the Voxel trilogy itself, I think that the skills and team dynamic that has been happening through the three games is really something that I'm quite proud of. I hope that we can continue to do this because it's really something that I think is the backbone of our success.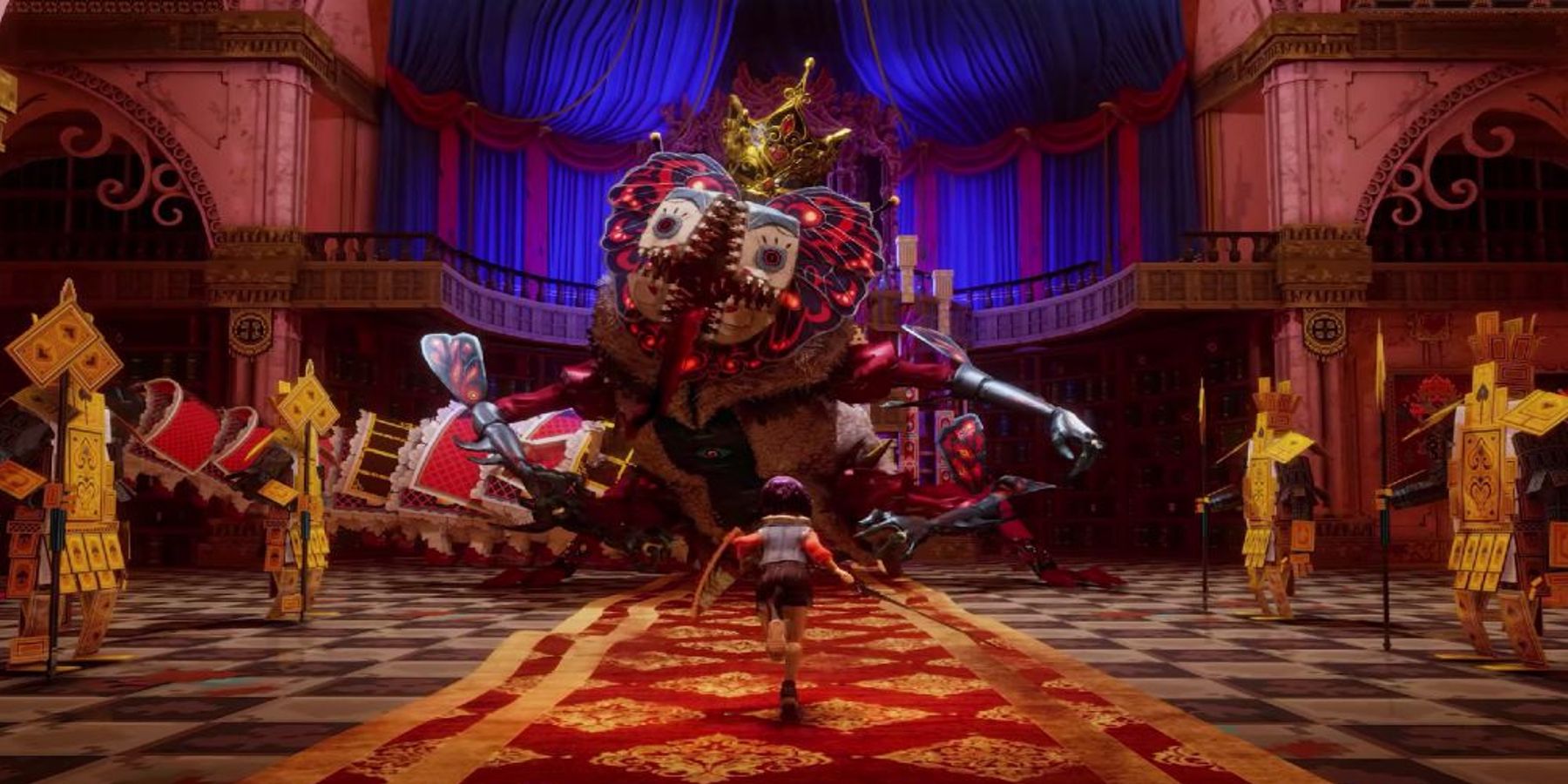 Q: What do you think players are enjoying most about Ravenlok?
A: I think a lot of players get into it because they see that it's an Alice in Wonderland-inspired game. It captures people's imagination as it did ours, so that's one thing that they like.
RELATED: The Best PC Games For Kids
They also really liked the art style. So with a Voxel art style, we're kind of pushing it in a slightly different direction. Our interpretation of it is a little bit different too. And not only that, but we do our own spin on characters – boss designs, especially. I find a lot of people really like the art style in particular.
I also think that people do like that it's very approachable for a lot of players. We've had a lot of feedback from people, or parents in particular, where they say things like, "Oh, my 10-year-old, he can just play the whole game by himself." They're very proud to tell us that and this is great for us because we've designed the game in that way – to be very approachable for younger players. So yeah, very happy about that.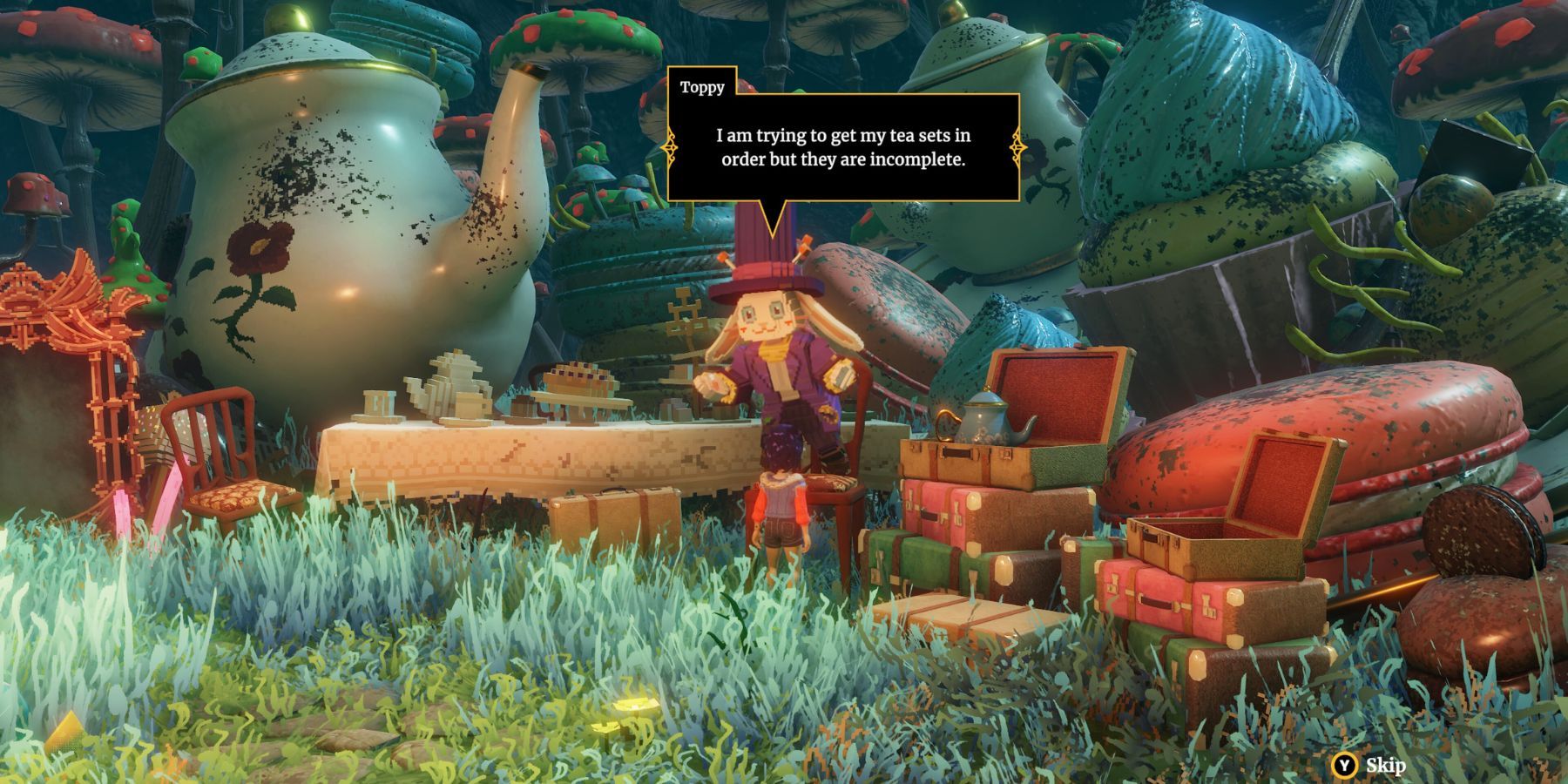 Q: How did you come up with the idea for Ravenlok and how much influence did fairytales or other inspirations have? You mentioned Alice in Wonderland.
A: After Echo Generation, we wanted to try something in a different genre. So Echo Generation is, of course, set in the real world, based more on Sci-Fi with a few supernatural horror elements. After playing in that world a little bit, we wanted to explore something different. So, we started looking into a fantasy world and fairy tales; how can we take that and tell a story that is meaningful for us? So that was one of the initial starting points – a change of genre in that sense.
Alice in Wonderland, or the works of Lewis Carroll, which include also his poems, are really wonderful for us. Because, for me especially, I look at the text, and it just brings up all these images in my mind. This is something where we can take the work and also kind of reinterpret it in a way that we envision, so it was really a great starting point for us there.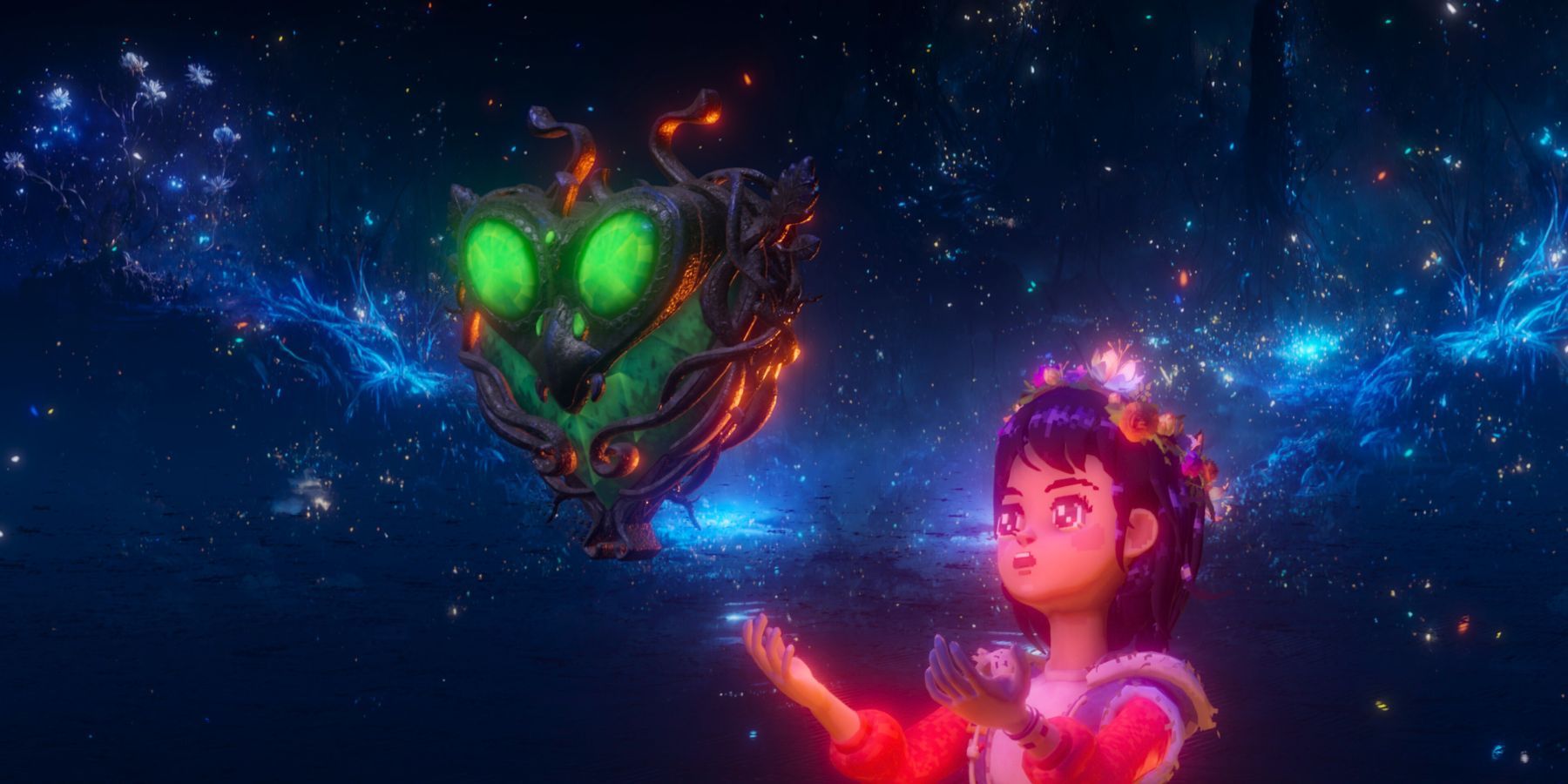 Q: How do you feel about Ravenlok often being compared to Zelda video games?
A: Yeah, we did take a look at Zelda. I would say maybe that the inspiration does come through a little bit. There's definitely a fair comparison there. I do like Nintendo's games in particular – I find that their games are excellent. Of course, our game has a slightly smaller scope because we do not have the same resources. We're a small indie studio, so our scope is a little bit smaller. But in terms of references, there's definitely a lot there that we're picking up, not only from the Zelda world but also in terms of gameplay.
RELATED: Video Games To Play If You Are A Studio Ghibli Fan
Q: Were there any particular games that inspired Ravenlok, like Zelda or were there any other game influences that you can recall?
A: Yeah, the team looked at quite a few. I think some of the influences include Zelda Twilight Princess, we looked also at NieR Automata. I think maybe some people could catch some of the influence from that game as well, especially in some of the boss fights. I think some of the other team members also looked at the LEGO Star Wars games to have that kind of crossover appeal, family-friendly gameplay as well.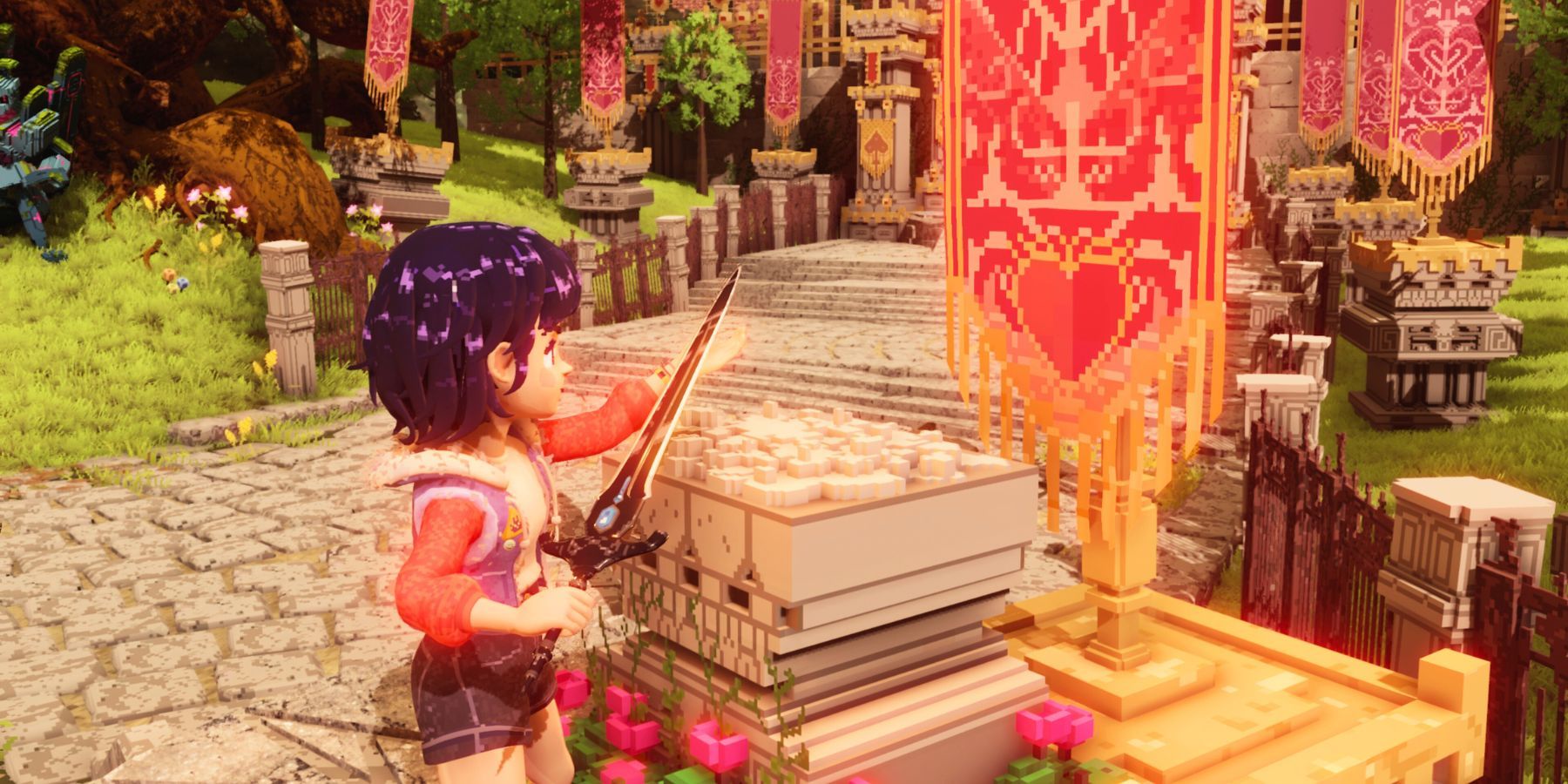 Q: Could you tell us more about how you created Ravenlok's beautiful level design with its sense of depth and exploration? You can go back and forwards with the camera quite a lot.
A: Yeah, it's interesting because if you look at say, Echo Generation, we did do this kind of tilt-shift effect where you can go forward and back. A little bit of blur in the foreground and in the background. So, there's already a through-light from that project going into Ravenlok.
But of course, for Ravenlok, we wanted to step up a little bit more, make the world bigger, and a little bit more immersive for the players. So, in that sense, we were designing with that in mind, but also, with the idea that we have a limited kind of camera movement. You're able to kind of look a little bit to the left and a little bit to the right, and I think this plays really well into the game because there are these vignettes that you look at that are very well designed.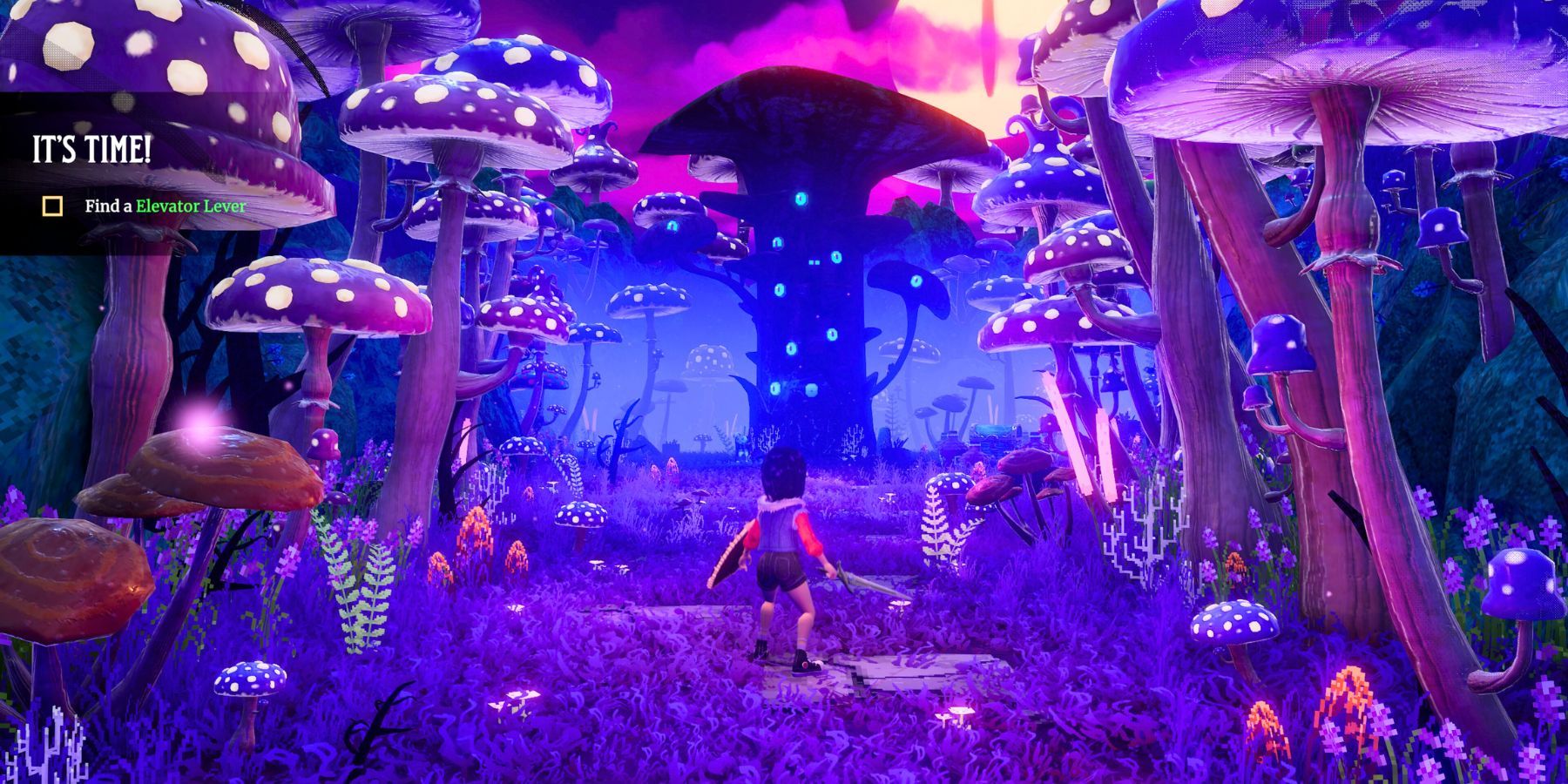 You can design it very well for players to be able to experience it – perhaps to lead the eye toward the point in the distance, such as when you're overlooking the witch house in a mushroom forest, for example. These are moments that we designed so that players can have these kinds of really beautiful vistas. It's something that we did build upon on Ravenlok after Echo Generation, and hopefully, players enjoy that as well.
Right now, we are doing a new camera update. One piece of feedback that players have been giving us is that they're a little bit frustrated in terms of the camera and not being able to see 360, especially during boss fights or intense moments. We are adding in the ability to do that – to be able to look 360 with the camera during combat, so this will be coming up soon in a future patch.
RELATED: Ravenlok: Elevator Lever Location
Q: How do you think Ravenlok's 3D voxel art style maybe helped create a sense of wonder for players?
A: The voxel art style is of course a very stylized look. There's also something there in terms of the blocky art style that harkens back to some sort of nostalgic feeling of the 16 or 8-bit era even. I think that when people look at this blocky art style, it reminds them a little bit of that. Perhaps the newer generation might think more about Minecraft or Roblox. I think that sense of nostalgia really helps our games, and especially for Ravenlok, just because something like a fairy tale or a fantasy story is very nostalgic in itself. The art style definitely complements that.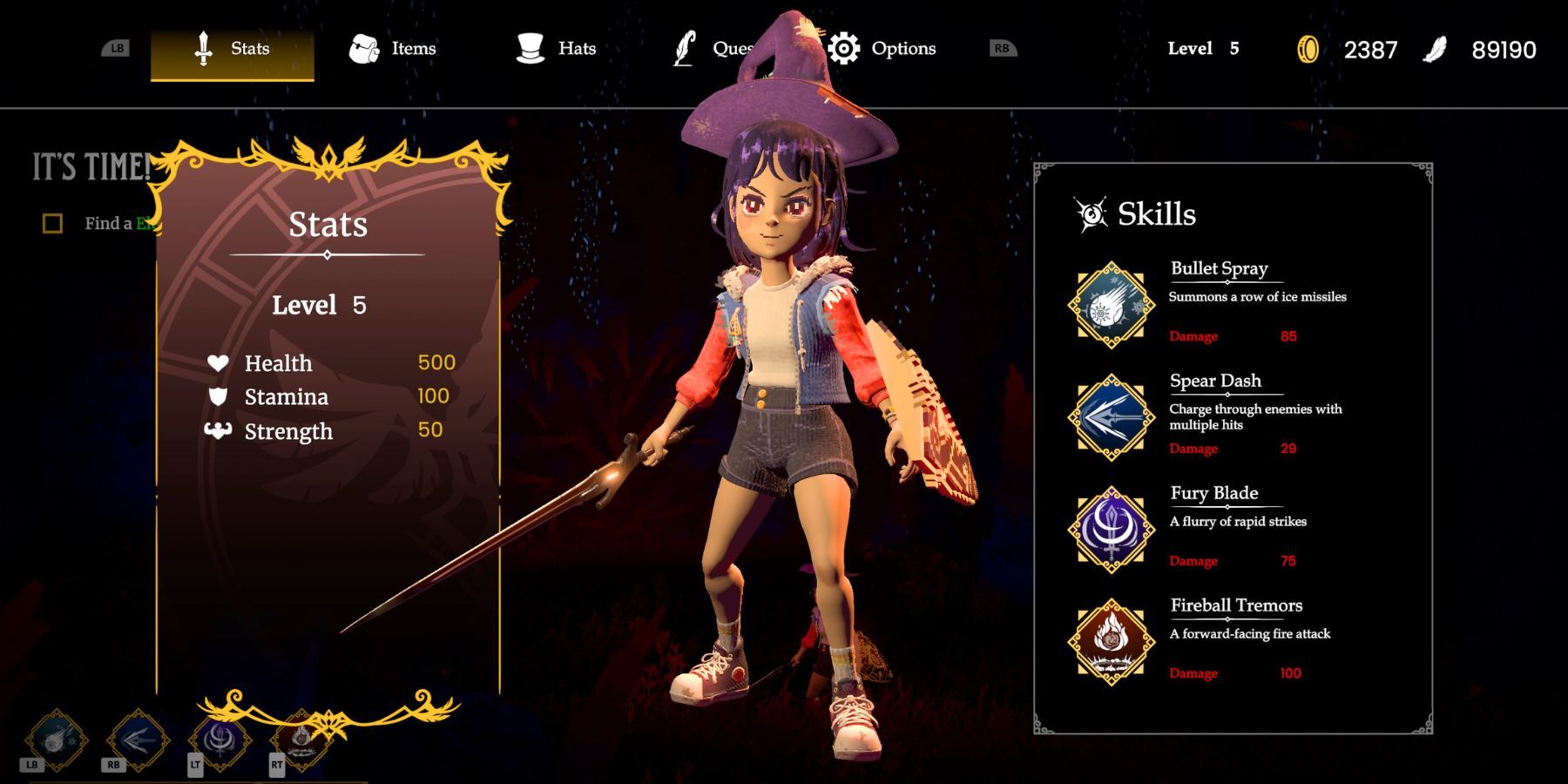 Q: You mentioned making a game for kind of everybody and making it accessible and family-friendly. Why did you decide to focus on the four combat abilities and were any other abilities considered?
A: It was a matter of scope, so we wanted, of course, to do a lot more than that. I think initially, if you look at the trailer that we first released for the reveal, we did have more. But then, we scaled back a little bit because we wanted to space this out in the adventure.
The player gains the skills as they go through the adventure, and we realized towards the end of it that we maybe don't need more than what we have right now. The pacing of it works in terms of when you get the skills and this plays into the story as well, because she's not just powerful from the start. Her power comes to her after she gains levels through the game, as you level up through the game as well.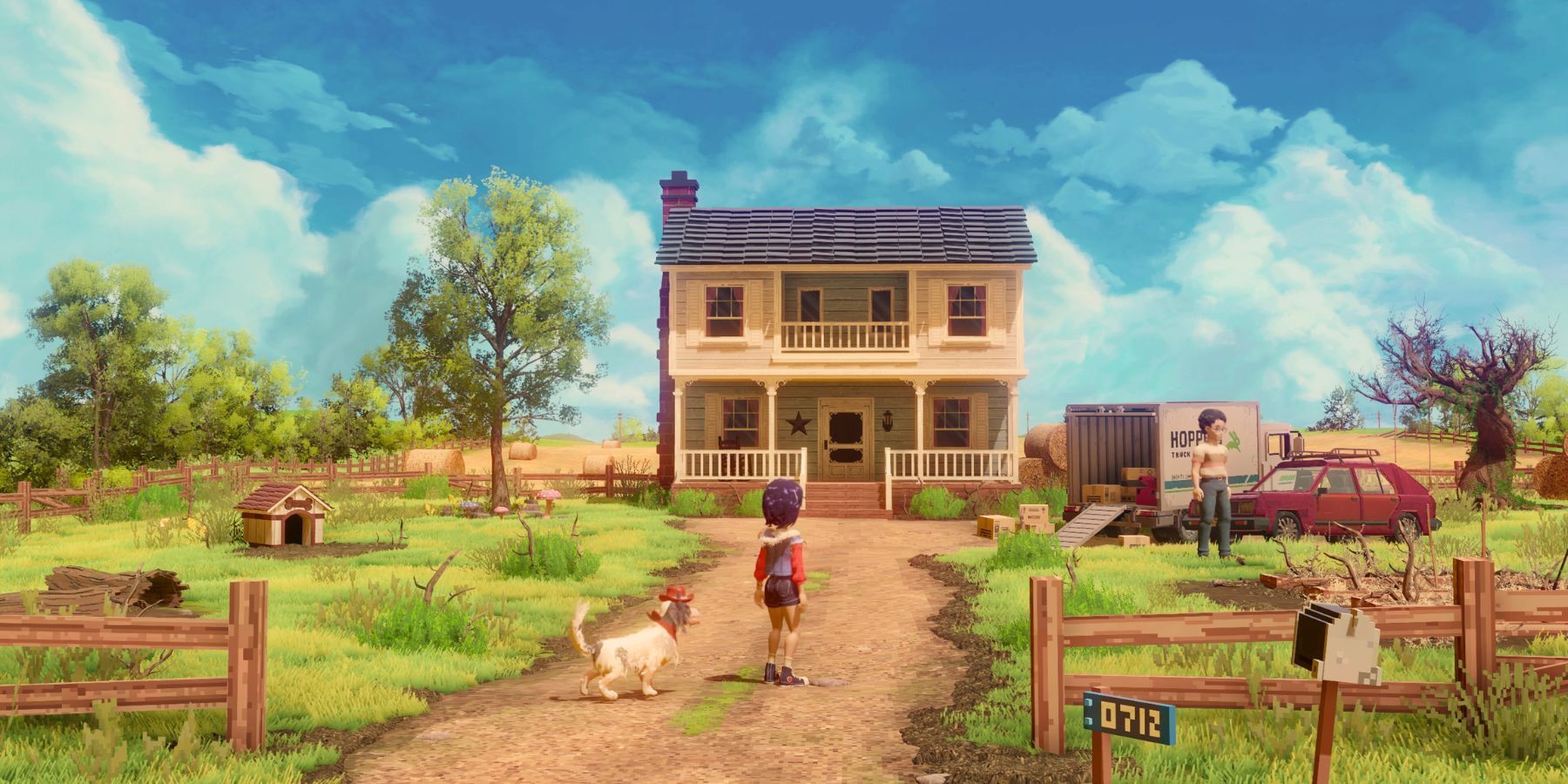 Q: Could you tell us a bit more about the character Ravenlok and how you came up with this female protagonist? Was there any key inspiration for her?
A: Yeah, so for Ravenlok, a lot of it started off in terms of thinking about the story structure. We wanted to have a story where it's a classic hero's journey. Also, our references were Alice in Wonderland or Studio Ghibli's Spirited Away, where a young girl who starts off in a real-world and then gets transported into a magical world and goes on a journey, realizes there's something that she overcomes, and comes back a changed person. We knew that this was kind of the story arc that we wanted the character to go through.
In terms of Ravenlok, I'd say that in the beginning it was based a lot on the idea of moving into a new place you're unfamiliar with. She moves into a new house that her parents inherited in the countryside. This puts her at odds with her surroundings, and she's looking to escape this because it's something where she's uncomfortable with, being in this new environment. I think that the initial setup lends itself very well into the story and leading into the fantasy adventure. It's also something that works very well with the character.
RELATED: Games To Play If You Love Minecraft Dungeons
Q: Ravenlok has some awesome and very creative bosses, like the mechanical birds and giant caterpillar Queen Dreda. How did you come up with their designs?
A: That's a great question. There was a lot of back and forth on a lot of the bosses. I think some of the bosses started off even as enemies. For example, the Weeping Fungi started off as being more of just a normal enemy, like really small. When we went through the process of revisions, or looking at it, we realized that maybe this has the potential to be something bigger as in a boss set piece. A lot of Ravenlok is pretty much going from boss to boss, and we designed it that way for it to be a very memorable moment for the players.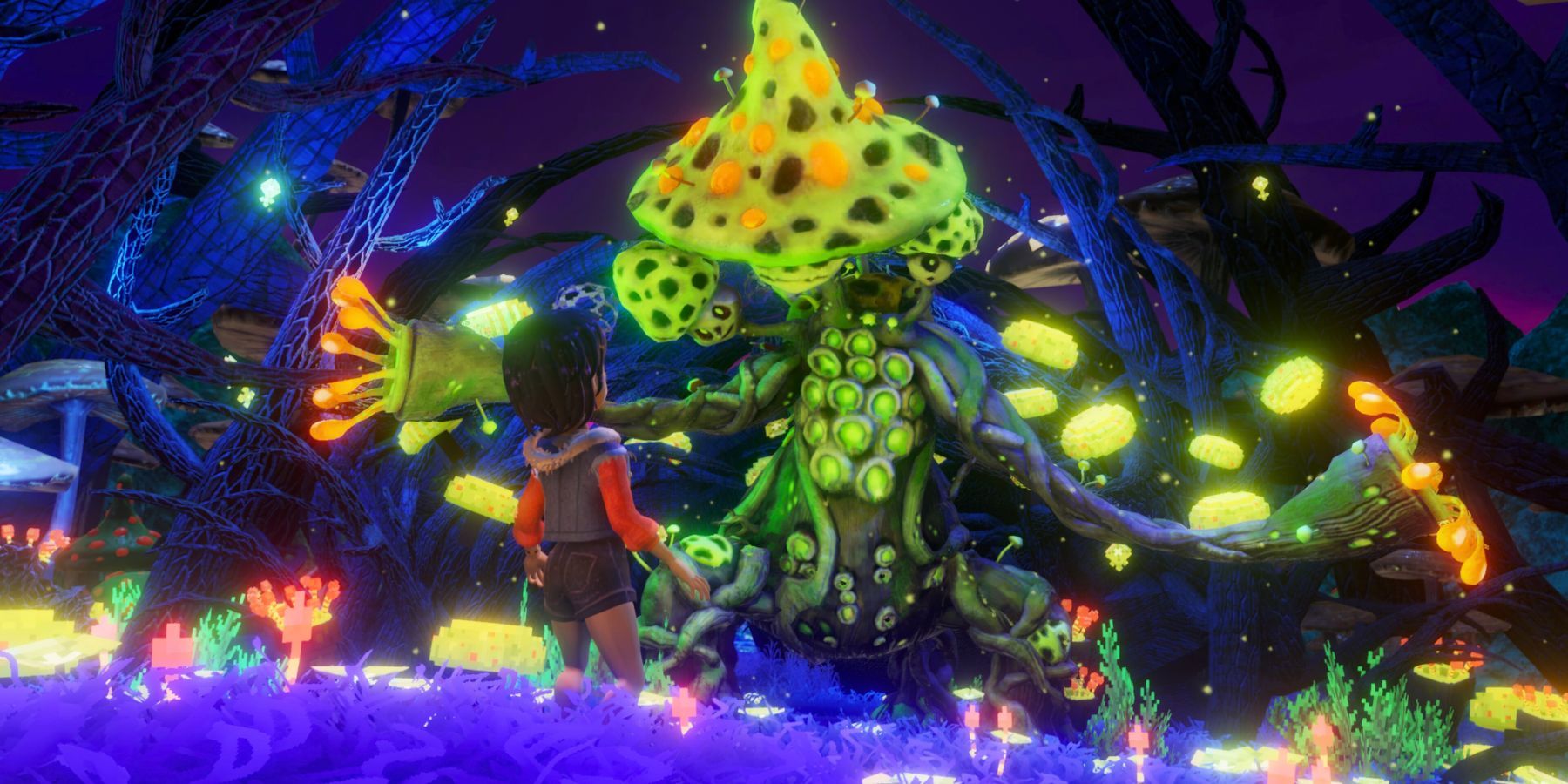 The Weeping Fungi started off as being a smaller enemy. Then, we upgraded him in terms of the looks, and then his combat in terms of a boss fight. One of the features for him in particular is that he's got really long arms, so we could play with that in terms of the attacks that he could do. He could do a double swipe attack, or he could do a wavy arm attack that drops a lot of poisonous bubbles and AoE.So, things like that are something where we oftentimes start off with the initial vision, and then maybe it ends up being something else, just through the evolution of a character itself.
Q: Could you tell us more about how Ravenlok has benefited from Xbox Game Pass? I think you mentioned it generated lots of interest.
A: Xbox has been a wonderful partner for us. We've worked with them on releasing Riverbond, Echo Generation, and Ravenlok, the three games in the Voxel trilogy on Game Pass on launch. So, there are a lot of things that we've learned from the first two games that we could apply to Ravenlok. One of those was that we knew that there is a big potential for a lot of players to be able to play it on launch. With that in mind, we designed the game in this certain way. Again, just in terms of Game Pass itself, the potential for it to succeed is high, as long as it captures something in terms of the players.
RELATED: Best Xbox Games Pass Games For Kids (June 2023)
We're very happy to see that for Ravenlok in particular, it really did take off in terms of player engagement. The reviews are really good. I think we're 4.6 globally out of five on the Xbox store, so that's really great for us to see. We'd really love to continue our relationship working with the ID@Xbox program and also Xbox Game Pass in the future.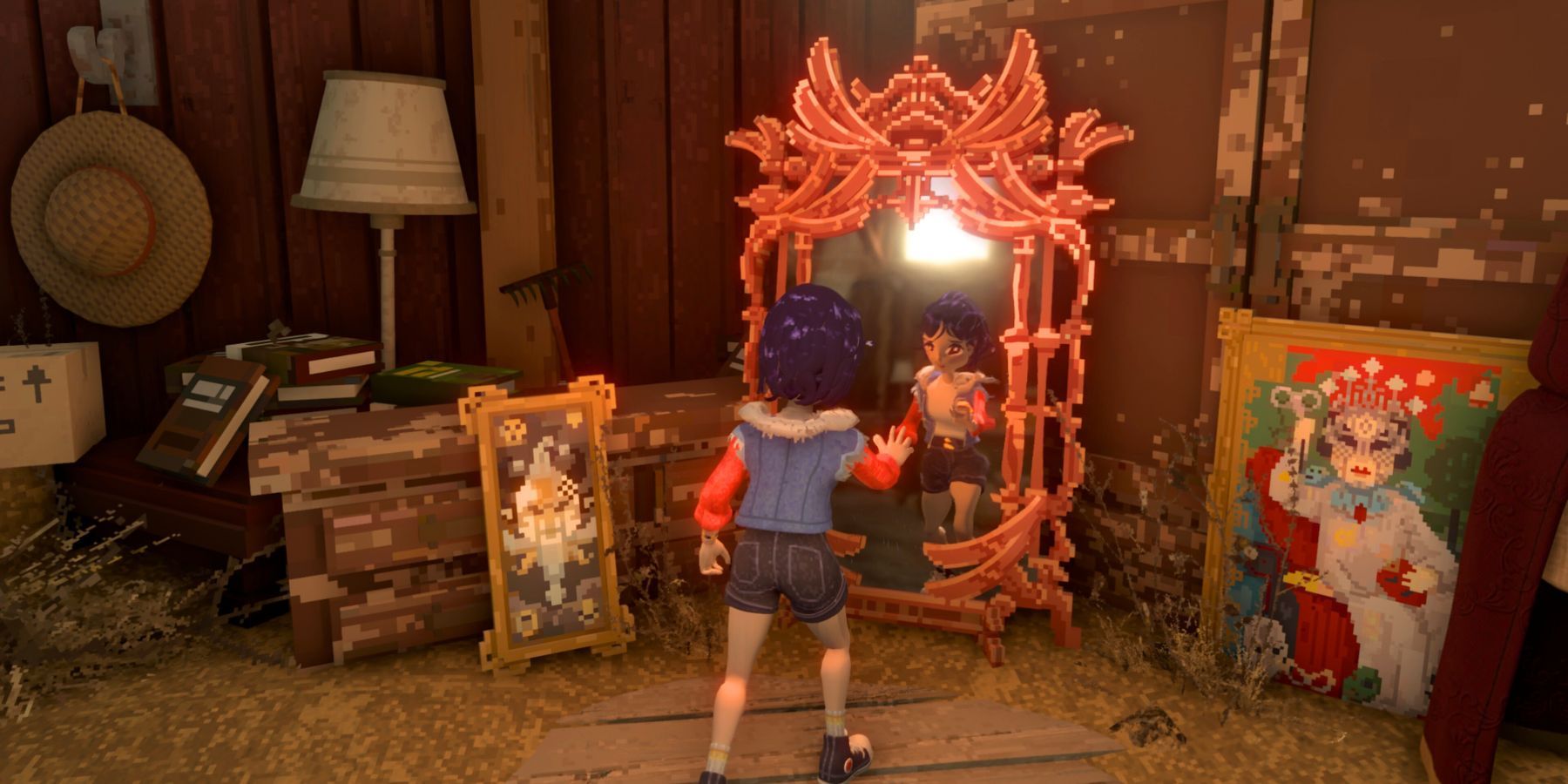 Q: What has the studio been doing since Ravenlok's release and are you able to say what you might be working on next?
A: Since the release, we've been supporting it quite a lot, just because of the number of players that have been playing. We've made, I think, two updates now, and the effort that's included in localization into English, French, Italian, German, Spanish, as well as Portuguese.
We've also been adding little bug fixes here and there. This is what we'll be working on for the next month or so to support the game. We're also planning to bring it out onto other platforms. No concrete date yet, but this is something that we would love to do, to bring it out onto other console platforms.
As for future projects, we have a few ideas going on. Nothing confirmed, of course, but we have been getting a lot of feedback and interest in terms of a request for sequels to Echo Generation and Ravenlok as well now. This is something we're definitely interested in exploring more.
Q: Is there anything else that you'd like to add today?
I would love to actually give a shout-out to the amazing speedrunning community for Ravenlok. Since its launch, there's been a lot of speedrunners who have really taken to it. On our Discordm they're in the speedrunning channel chatting all the time. In fact, it's one of our most active channels and this is great for us.
Firstly, they can run through the game amazingly quickly, and they can find bugs. They're excellent at this, so it's great feedback for us as developers. They're basically breaking the game all the time, which is fun for us to see, but it gives us a bigger list of things to fix [laughs]. Yeah, so we'd love to shout out to SongofSoil, Bagoms, Nobody(B), and all the speedrunning crew who speed runs Ravenlok.
[END]
Ravenlok is available to play now on PC, Xbox One, and Xbox Series X/S.
MORE: An Update For Minecraft's Cats And Dogs Is Long Overdue