Nvidia is giving gamers another chance to win one of the best graphics cards in the Ada Lovelace RTX 40-series lineup. This time, the green team is giving away two GeForce RTX 4080 Founders Edition graphics cards featuring a custom Diablo IV GPU backplate to commemorate the game's release. You can see how the game runs on a bunch of GPUs in our Diablo IV PC benchmarks.
To enter, you must follow at least one of Nvidia's social media channels, Twitter, Facebook, Instagram, or Tiktok, and follow any instructions Nvidia gives out. To physically enter, you need to like, comment, tag, and share any of Nvidia's social media posts it publishes according to Nvidia's prompts.
Both GPUs will feature a customized Diablo IV backplate that sits on top of the RTX 4080 Founders Edition's stock backplate/cover. The backplate shows off a large Diablo IV logo to the left with a graphic to the right.
Diablo IV is the latest installment in the Diablo series, released today, June 6th, for all gamers. The game comes with Nvidia's full suite of gaming features, including Nvidia's latency-enhancing Reflex technology, DLSS 2 upscaling, and DLSS 3 frame generation. (Ray tracing is planned for a future update.) The game will easily run on all RTX 30- and RTX 40-series GPU, and a lot of older GPUs as well.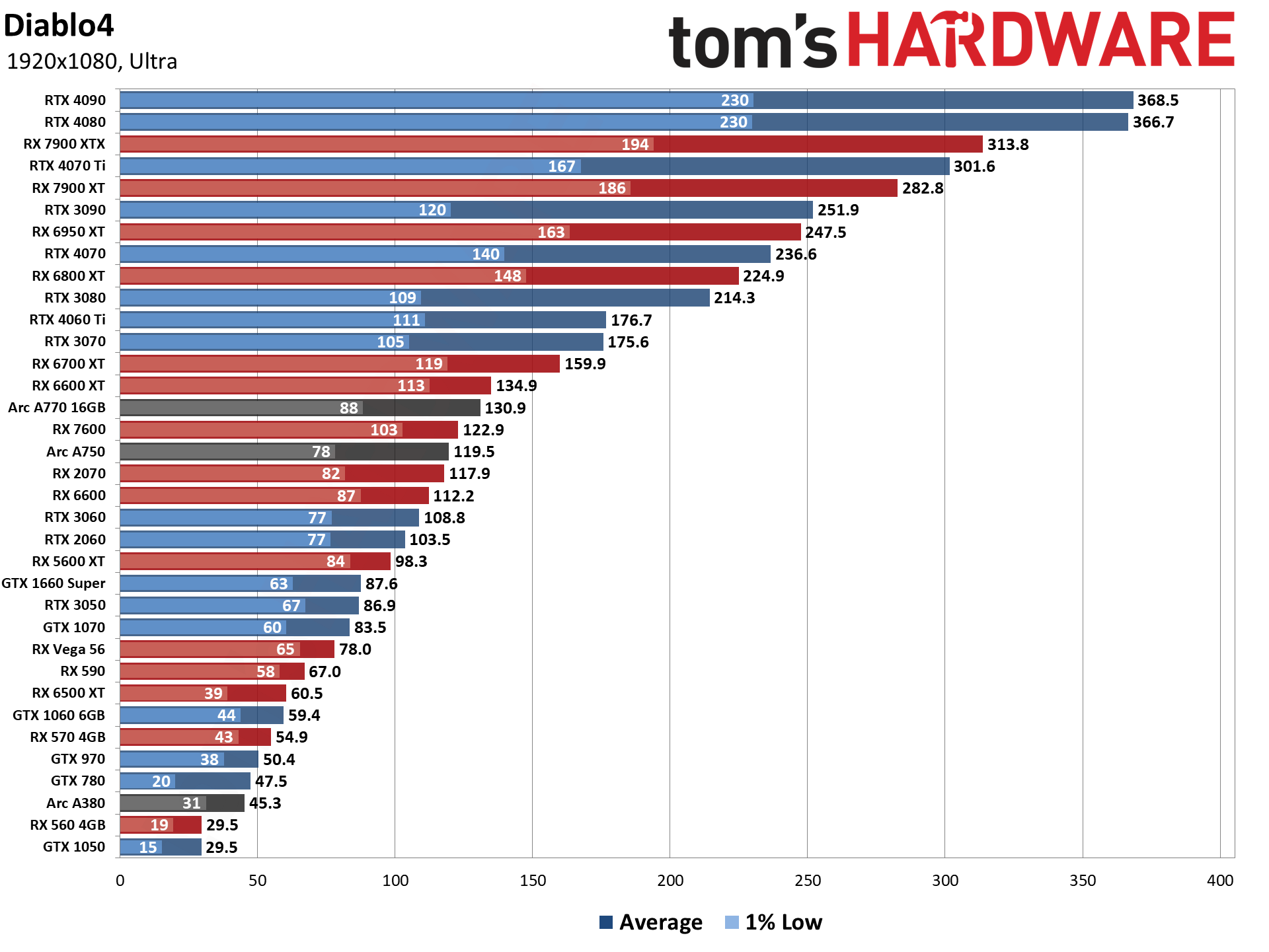 For perspective, Nvidia also provided some benchmarks. Its lowest-end RTX 40-series mobile GPU, the RTX 4050, can run Diablo IV at 1080p maximum settings at nearly 70FPS without frame generation. As a result, basically any modern GPU can run this game, especially if you don't feel the need to run at maxed out settings.
Again, for more details, check out our full Diablo IV GPU performance analysis, featuring 36 Nvidia, Intel, and AMD cards. The main takeaway is that you'll need at least 3GB of VRAM to run the medium preset well, 4GB for the high preset, and 6GB for the ultra preset. Of course, all of that will change once ray tracing arrives, but right now there's plenty of spare frames to go around.