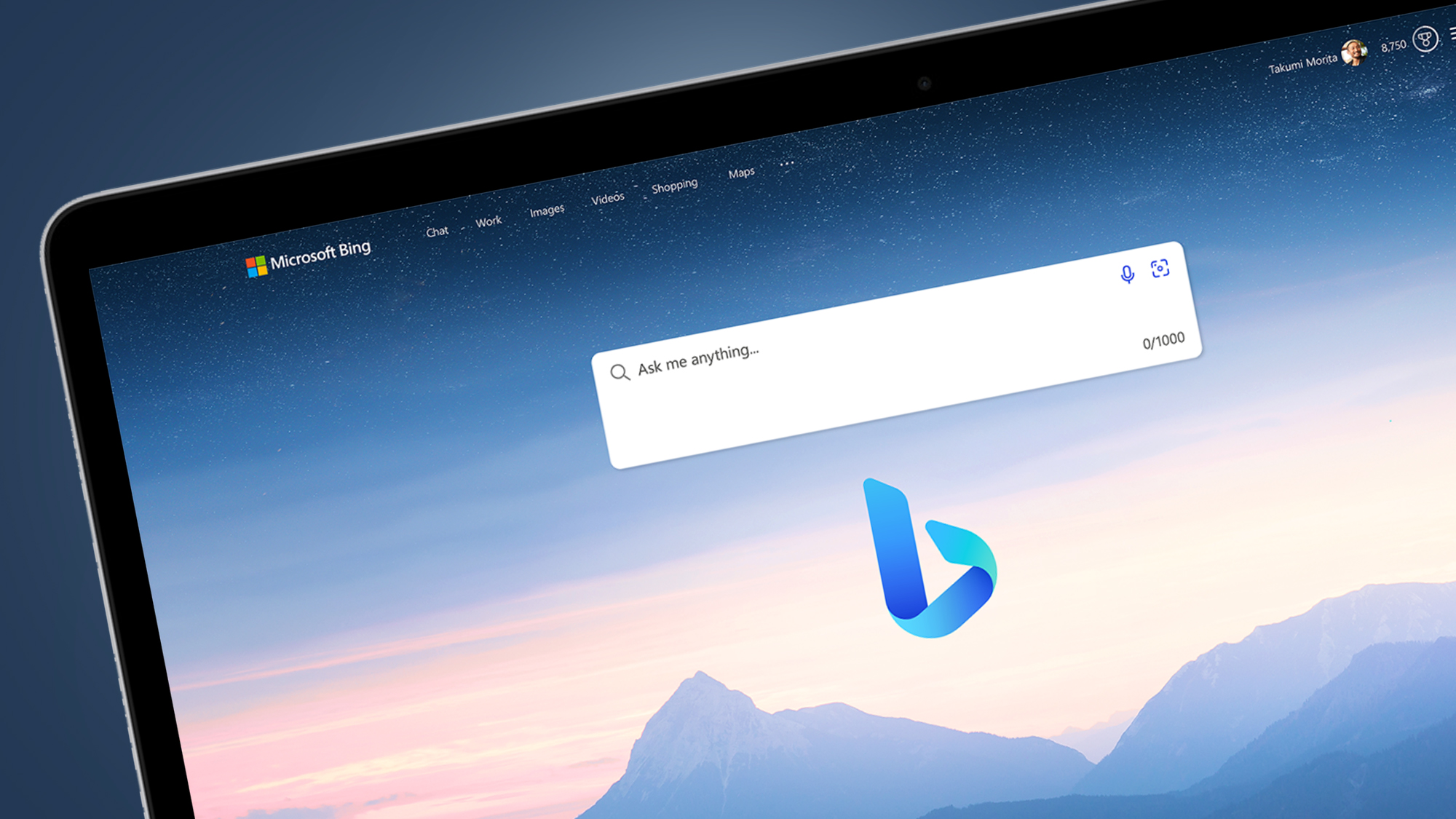 Microsoft's Bing AI is about to appear in all major web browsers according to a new report.
This comes from Windows Latest, which tells us that according to sources, the Bing chatbot will no longer be exclusive to Edge, but will be available in Chrome, Safari, and Firefox – all the main browsers – at some point this week (in a few days apparently).
Take that with a pinch of seasoning, naturally, but we already heard from Mikhail Parakhin, Microsoft's head of Advertising and Web Services, last week, who informed us that "hopefully" the first experiments in enabling third-party browsers would be happening soon.
So, it seems that hope is now a reality, or is about to become one, with Windows Latest further reporting that Microsoft actually tested Bing AI in Apple's Safari browser over the past weekend.
If you blinked, you'd have missed this, though, as the test was a brief one.
Windows Latest also received an email through, apparently sent to some Bing AI mobile users, which mentions new features inbound for the AI. That includes the idea of "characters with personalities in Bing AI", meaning a more in-depth choice than the simple creative, precise, or balanced personalities that currently grace the chatbot.
Microsoft is also planning to lift some restrictions, we're told, so that could mean longer chat sessions with Bing AI are on the way, perhaps.
---
Analysis: Sarcastic mode? Oh yes, that's real likely, we're sure…
Windows Latest actually got to use Bing AI in the Safari test, and reports that it's much the same experience as using the chatbot in Microsoft's Edge browser. That's pretty much what we'd expect, of course – there's no reason it would be meaningfully different.
As we've discussed previously, it makes more sense for Microsoft to focus on driving usage of the Bing chatbot, than it does to use the bot as a lure to get people to switch to the Edge browser.
Yes, Edge is doubtless very important to Microsoft, but having its AI outgun Google's Bard is surely a far more important consideration. And so having Bing AI in all the big browsers will help to that end, though we weren't expecting this to happen quite as soon as this week. That would clearly indicate this is a real priority for Microsoft.
As for the idea of more varied personalities, this was something hinted at before in the very early days of Bing AI. Windows Latest points to leaked personalities that include 'friendly' and 'sarcastic' modes, though in the latter case, we're skeptical as to whether this might be in the works.
Granted, sarcastic mode would be entertaining, certainly. But when folks have tried to get entertainment out of Bing AI in the past, pushing its buttons and boundaries, Microsoft has done its best to limit the chatbot's more off-the-wall responses, and we're not sure we see that changing anytime soon.