The two lines that best capture the tone of our System Shock remake review are identical. Both appear across our analysis' Pros and Cons sections which, as you may imagine, is highly unusual within a piece of criticism weighing up the best and worst parts of a specific video game. 
Pros: "Fastidiously accurate recreation of the original game"
Cons: "Fastidiously accurate recreation of the original game"
For what it's worth, I couldn't agree more with my colleague Leon Hurley's assessment here, because this is not only the perfect encapsulation of our review, but also the game itself. Nightdive Studios' long-time-coming System Shock remake is equally heightened and hamstrung by its source material. And while I appreciate this fact has cost it some points as per our review criteria, it's also something I myself adore about the game. 
This is System Shock for those who first played in 1994 with a 2023 makeover. This is System Shock for a modern audience who weren't around back then, but who understand the long-reaching influence this game continues to have in the present. This is System Shock for those who've often wondered what all the fuss is all about, but found the Enhanced Edition too far gone in visual and technical terms to enjoy. And this is System Shock, warts and all, making a case for how video game preservation might be approached in years to come. 
"The original System Shock shipped on nine floppy disks," Nightdive CEO and System Shock remake game director Stephen Kirk tells us, a few days ahead of the System Shock remake launch date. "There wasn't even enough space on there to put the voices of the characters. Like, you even didn't hear SHODAN the first time you played System Shock, and that's a major element of her character. So it's just incredible to be able to see the difference between the original game, the Enhanced Edition, and what we have now."
Future-facing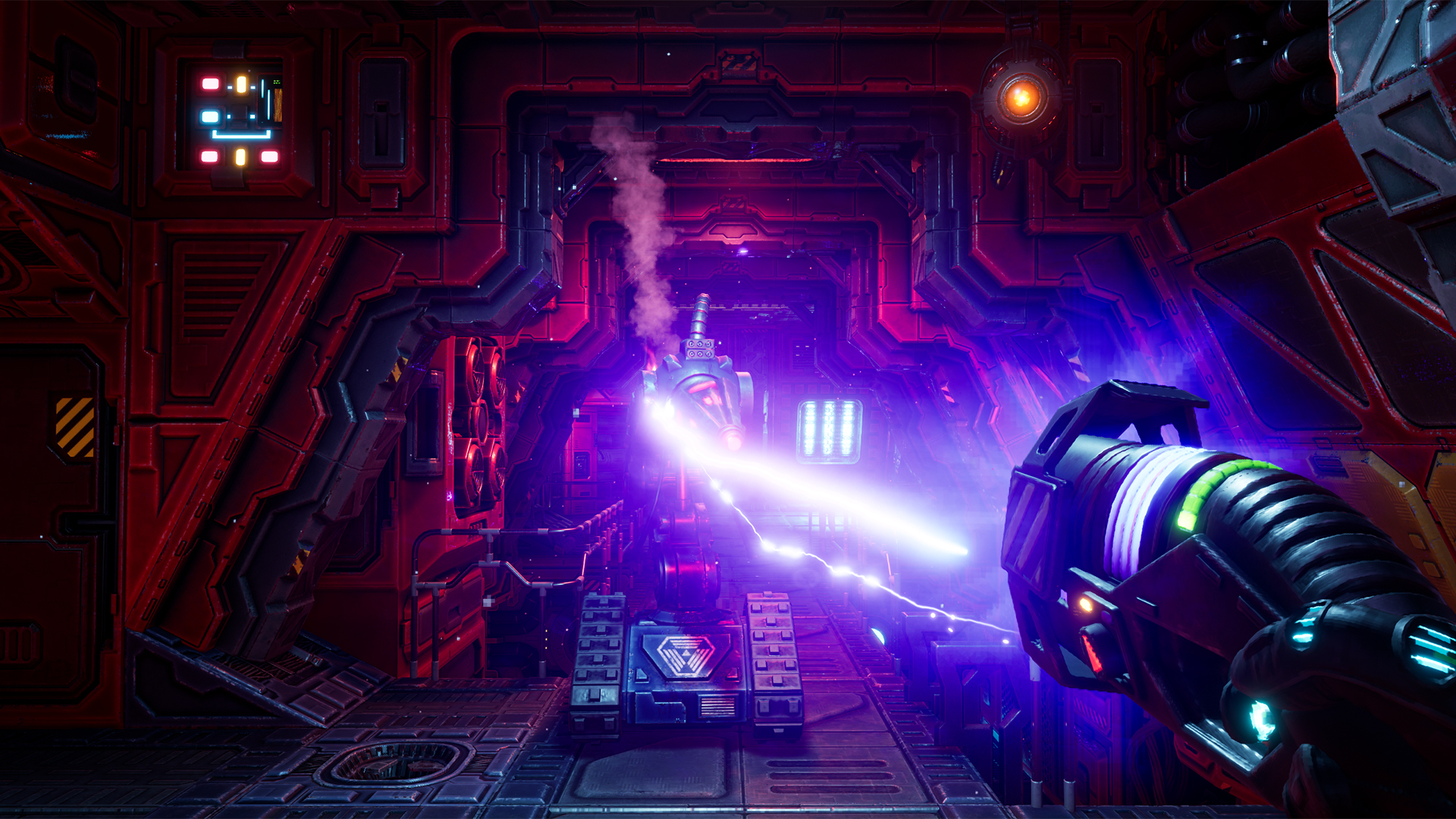 Game preservation has, of course, been a hotly debated topic in video games for some time. But unlike more traditional media, not least film, the evolution of technology on our side of the fence has moved at a far quicker pace. The most obvious result of this is the fact that games just a few decades old are often unplayable today – not just against modern standards and expectations, but because the games themselves, and the hardware they're played on, are simply unavailable.  
Nightdive's System Shock remake wasn't primarily intended to offer something new in the game preservation space – after remastering the '94 classic in 2015, this was a labor of love that was successfully Kickstarted and developed for several years – but I'm now convinced this approach is one that could help solve the game preservation problem. It's an expensive and time-consuming one, but it's also tangible proof that if the right people are put in charge of a project, there's a middle ground between original games and rebuilt-from-the-ground-up remakes that's totally worth exploring. 
The System Shock remake isn't the same as, say, Capcom's Resident Evil remakes, or the Dead Space reimagining from earlier this year. It may look shiny and new, but it wears its source material so firmly on its sleeve that the essence of the original game is visible throughout. Sometimes this is to a fault, but it's also real. Another way of saying this is, to quote our dual-Pros and Cons review line, it's a fastidiously accurate recreation of the original game. 
"I think you have to have that original playable, so that there's some frame of reference there," says Kick. "Just like in film, you have to have the original movie, to show the differences in technology, storytelling and every other facet of the discipline to see what works and what doesn't. And I would say that one of the things I think that makes preservation so special is that you begin to understand the limitations that the original developers were working under, and you see why they made certain decisions." 
"It's through that adversity that they faced, that really brought out the creativity and why people really enjoyed those video games so much, because the creators had to come up with inventive solutions to gameplay and mechanics. I think that, above all else, is testament to how talented the original Origin and Looking Glass teams were."
Larry Kuperman, director of business development at Nightdive, adds: "I want to add that we have been really, really fortunate making this game. This is something that's really important for people to understand: The OGs of our business are still available, in many cases still working, active, still doing great games. And we've had fantastic support from Paul Neurath and Warren Spector, both over on OtherSide Entertainment, a completely independent company."
"They are operating separately from what we're doing, but they have been fantastic in providing feedback and guidance. I don't mean necessarily specific stuff, but having Warren saying things like: 'Yes, you're going in the right direction' – that's tremendously significant for us."
Stars align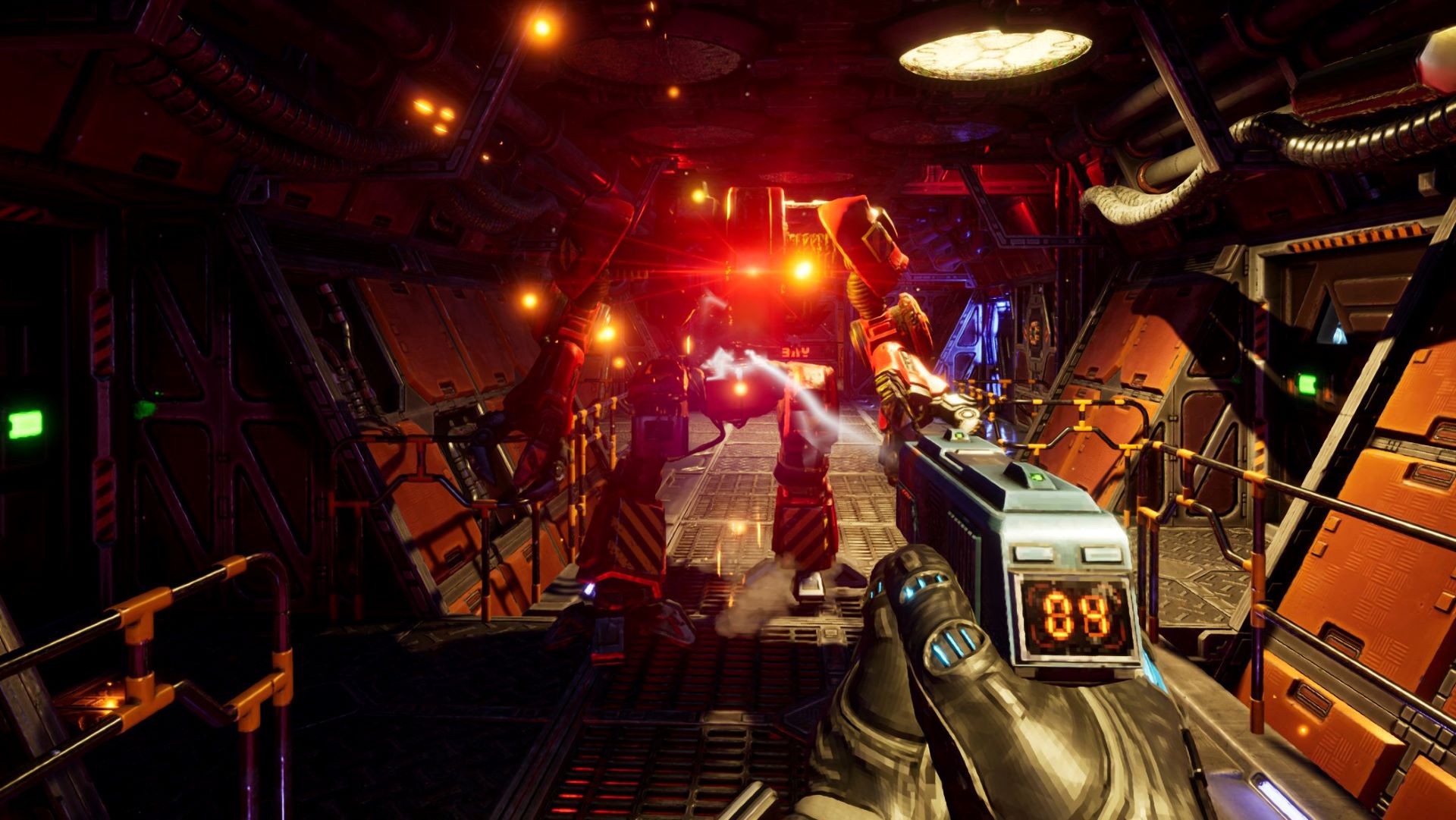 In this particular instance, things lined up pretty perfectly for the System Shock remake – from the outside looking in, at least. Sure, it spent longer in the development oven than originally planned, but the outcome is a game that, for better and worse, properly recaptures the essence of its source material. Looking forward, I'd love to see similarly-styled projects tackling older games and applying the same creative touches and tweaks, in turn bringing a classic up to speed while preserving its legacy in the process. 
If you want to play the OG from 30 years ago and have access to the appropriate hardware, that's great. If you'd rather pick up a remastered version that plays the same as the original but on modern systems, that's another option. And, as Nightdive and the System Shock remake have shown, if you'd rather play a game that's halfway between modern standards and the giant upon which this one's standing, you've got something in that vicinity too. 
With all of this in mind, I ask Kick and Kuperman if there were any original System Shock features that the Nightdive team felt just didn't quite fit with expectations in 2023. 
"There were, yeah, but then we included them anyway," says Kick. "Because, you know, over the last 25 years, there's been a lot of conventions that have been established in gaming. And the last thing you want to do is go against that. But when your original was proudly trying to forge his own path, you have to pay homage to that somehow too. And I think one of the best examples of that is probably the level design of System Shock. It's very labyrinthian, a lot of people get lost, even though the mapping system is quite robust. What we did to combat was just add a lot of points of interest that were very unique, so that there were more points of reference for people to look around and to kind of figure out where they were. 
"That's just one example of probably a dozen, these equated features or gameplay things that we had to modernize in some way, but also keep things as close to the original as possible, so as not to break that philosophy, and that foundation that we had set for ourselves."
Kuperman adds: "An interesting question that always comes up is about the game's art style. The art style was very deliberately chosen. We get questions about the fact that we're using Unreal; why didn't you make it all new? Why do you have that? Why do you have that hybrid look? And the answer is simple: because we want you to understand that you are playing a remake of a classic game. That's kind of the point, and it's a good example of us flouting modern convention. In fact, that's not even kind of the point – that is the point."  
In 2023, so many modern immersive sims, first-person shooters, and a whole number of other games spanning myriad other genres owe so much to the original System Shock and the features and mechanics it introduced to the landscape of video games. As a true trailblazer, it seems fitting that its remake, launched almost 30 years later by a team of passionate fans of the OG, is setting new standards in video game preservation terms. 
The question is: what games do you want to see given this treatment next? Back to you Nightdive Studios, and whoever else is brave enough to carry the mantle.
---
Here are the best FPS games hitting the target right now