Today, Disney Dreamlight Valley revealed its second 2023 Content Roadmap! You can check that out below along with our thoughts on what was revealed.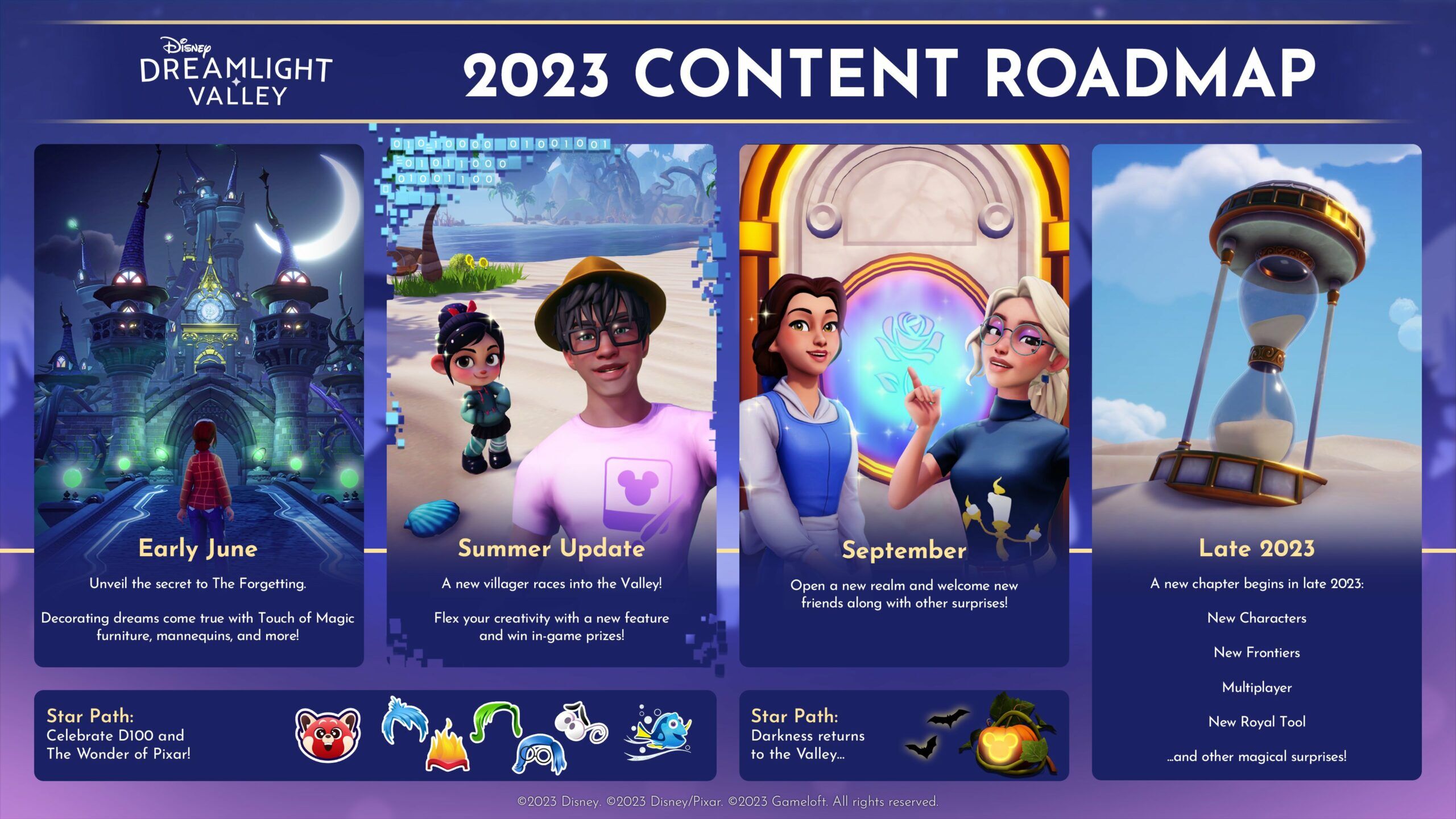 In June, The Remembering update will reveal more of Disney Dreamlight Valley's story and it looks like introduce Cinderella's fairy godmother to the game. There might be another character too because along with the fairy godmother a mysterious treehouse was shown too.
And then this summer another update will introduce Vanellope von Schweetz to the game. I wasn't sure who this character was at first but she is from the movie Wreck-it-Ralph! The update will also introduce a new feature that'll let players "flex your creativity" and "win in-game prizes". Very exciting.
The next update after that will be in September and will finally bring Belle to the Valley. Belle has been teased for the game as far back as the beginning! A Beauty and the Beast realm is being teased too. I would imagine that realm would be the Beast's castle. Hmm. I wonder if the Beast might be introduced in this one too! That would be pretty cool.
Finally for late 2023, a new chapter for the story, new chapters, new frontiers (a new map?) and more are being teased. Most exciting has to be that multiplayer is being teased for late 2023. The only hint that we have to what characters might pop up is an image with an hourglass and sand. It definitely has Aladdin vibes!
There's a lot more in store for this game this year and beyond. I can't wait to see what comes to the game next. Disney Dreamlight Valley is such a neat game.