Well, they say the road to hell is paved with blood confections… don't they?
Have you ever wondered what a "terrifying 18+ immersive 'goremet' demon chocolate emporium" looks like? Well, wonder know more, because – if you're local to London and have a couple of spare hours coming up – you may well be about to find out.
To celebrate the launch of Diablo 4, this peculiar new cocoa-based installation opens in central London and will be available for people to come down and investigate from on both Saturday, June 3 (11am – 7pm) and Sunday, June 4 (midday – 5pm).
Dubbed "Lilith & Co." as a nod to the game's iconic – and evil – big bad, the publicity stunt is sold as "a deliciously wicked chocolate shop" that fuses the dark magic of the game with the dark chocolate of trained sculptor and chocolatier, Sarah Hardy.
A veteran of The Edible Museum, Hardy has created astounding chocolate sculptures and hoisted them onto displays throughout the emporium – including large scale Diablo characters, weaponry, and iconography that you'd be forgiven for thinking she's summoned via Diablo homeland, Sanctuary… albeit with some sort of chocolate trasmorg effect.
Perhaps you're going to want to pick up "life-sized chocolate human skulls and femur bones", or maybe you've got the taste for something more profane and forbidden – something like Demon Hearts, or chocolate runes.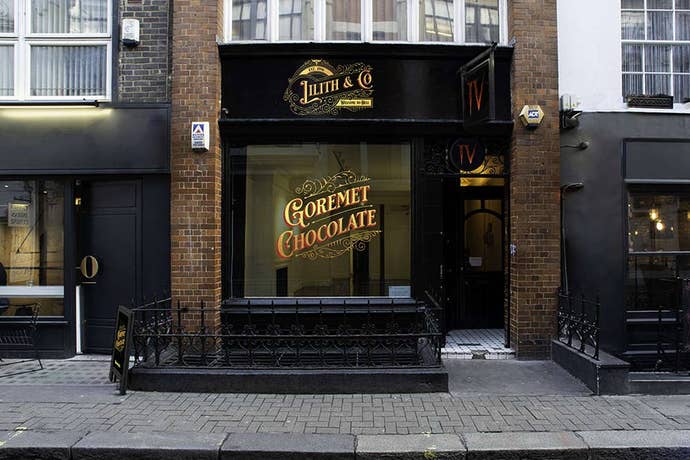 Fittingly, prices start at £6.66. 100% of sales will go to benefit SpecialEffect, a gaming charity that transforms the lives of people with physical challenges.
…but that's not all there is to it. "The emporium is only the beginning of the horror that lies in store as attendees will also have access to a secret room where the true evil of Diablo IV comes to life," teases a press release. "As guests venture deeper into the bowels of the emporium, they will discover the dedicated gaming area in the stock room of the shop where those attending can play Diablo IV before its official release, thrusting players into the game's world."
You must be 18+ to enter, and you must attend Lilith & Co. 15 Bateman Street, London, W1D 3AQ at the times listed above to be in with a chance of getting your hands on the game early. I'm planning to head to the experience myself to let you know what's cracking off at this peculiar launch event – and I'll be sure to update you if I make it out alive.
---
Diablo 4 will be available on Windows PC, Xbox and PlayStation from June 6, 2023.