Marvel's Spider-Man 2 will have three skill trees when the game launches later this year. Hype has been incredibly high for Spider-Man 2 following the resounding success that was the 2018 Spider-Man game. Hype for Spider-Man 2 has now reached a fever pitch following an impressive presentation at the latest PlayStation Showcase, where fans were treated to new story details and a lengthy gameplay segment.
The Spider-Man 2 gameplay video showed both Peter Parker and Miles Morales in action, with players able to switch between the two heroes. Miles Morales seems to be outfitted with the abilities that he had in the Spider-Man: Miles Morales game along with some new gadgets, but Peter is rocking the symbiote suit and enjoying its unique powers. Some fans have been wondering exactly how leveling will work in Spider-Man 2 now that there are two playable characters with different abilities, and Insomniac has offered some clarification on the matter.
RELATED: Spider-Man 2 Fans Want Insomniac To Recreate an Iconic Meme In Game
It was confirmed by Insomniac's Senior Community Manager that Spider-Man 2 will have a skill tree specific to Peter Parker, a skill tree specific to Miles Morales, and a skill tree governing abilities that the two characters share. This means that there will effectively be three skill trees in Spider-Man 2. However, there remains one big unanswered question about how skills will work in the Spider-Man 2 endgame.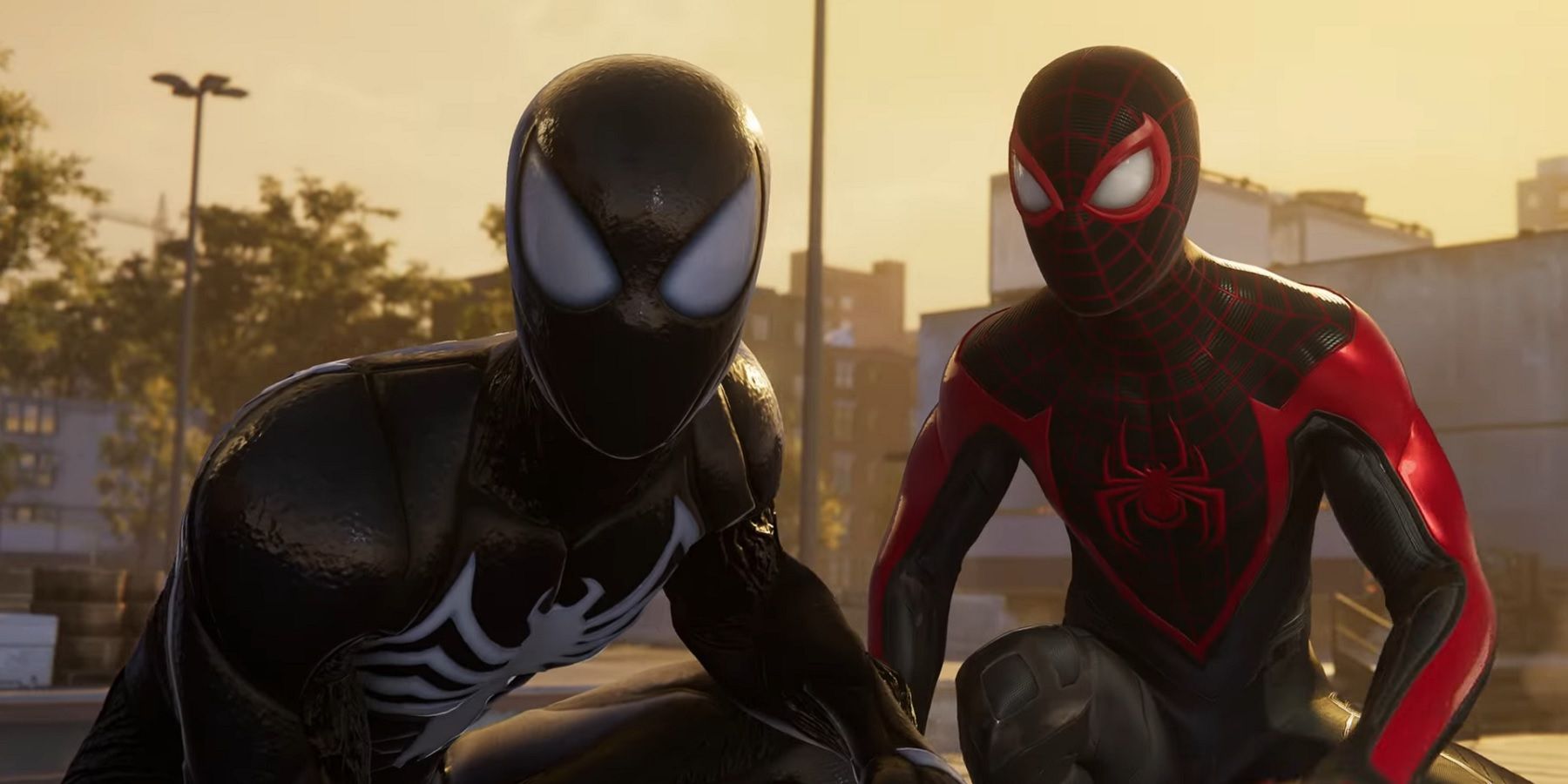 Presumably, the Spider-Man 2 game will eventually see Peter Parker lose the symbiote suit. The footage shown so far already shows his personality darkening from it, and it's likely that it will eventually bond with someone else and become Venom. When Peter loses the symbiote suit, it would stand to reason that Spider-Man 2 players will lose access to those powers, which could come as a letdown.
One possible solution to this problem would be making Venom a playable character. While Venom is being positioned as a villain, perhaps he will become the anti-hero type character he's more known for in today's media by the end of Spider-Man 2's story. This way Spider-Man 2 players could keep all the symbiote-specific upgrades that they purchased in Peter's skill tree and still enjoy the powers associated with the symbiote suit.
Fans won't know for sure exactly how Insomniac is going to handle Peter losing the symbiote suit and the creation of Venom until they get their hands on the game later this year. Unfortunately, a specific Spider-Man 2 release date is not available just yet, but Insomniac has said that more news on that front is coming soon.
Spider-Man 2 launches later this year, exclusively for the PS5.
MORE: Spider-Man 2 Villain Explained: Who is Kraven the Hunter?