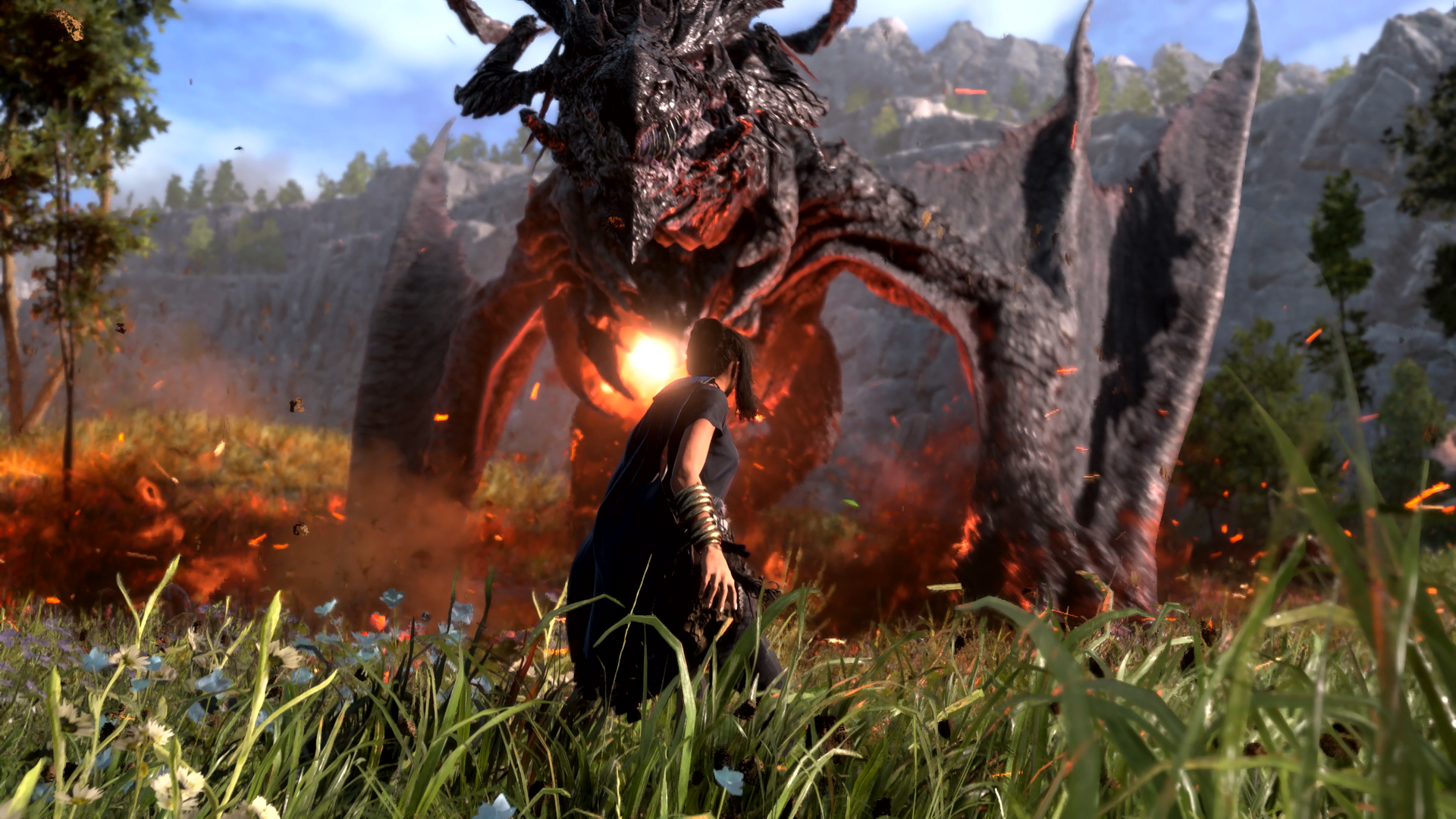 Forspoken. Screenshot: Square Enix
Players have increasingly bristled over talkative characters, just as studios are betting on buzzy AI tech to add even more dialogue to games.
Driving the news: Developers of Forspoken, one of 2023's earliest big releases for PlayStation 5, updated the game this week to adjust how chatty the main character, Fey, and her magical companion can get.
The action-adventure game is partly known for its quippy banter, both in storytelling cutscenes and amid gameplay.
Tuesday's patch notes say that the tweak "adjusted the frequency and content of the banter between Frey and Cuff."
The big picture: The Forspoken changes follow growing irritation among some players over the quantity of dialogue. As game content has boomed, so has the number of spoken lines in a typical triple-A release.
Last year's Dying Light 2 was lampooned for boasting about its completion time of 500+ hours, and likewise caught flak for touting "350,000 words, 40,000 lines of dialogue."
2022's Horizon Forbidden West and God of War Ragnarök have also been dinged in coverage for extensive chatter.
"As I traversed through Horizon Forbidden West's beautiful post-post-apocalyptic America as Aloy, I was bombarded with her constant soliloquy on where to go and what to see," Jordan Sutlive wrote for Polygon.
Redfall, Dead Island 2 and Atomic Heart are other recent games that have made players pine for the days of silent protagonists.
Between the lines: It's not only the sheer amount of dialogue that has drawn criticism, but also modern usage in game design and its tone.
"Unfortunately, I think a lot of folks have confused 'a funny character' with 'a character who doesn't take their own situation, no matter how perilous or interesting it is, seriously,'" Austin Walker, IP director at game studio Possibility Space and former editor in chief of Vice's Waypoint, wrote in a blog post about the recent explosion of irreverent, Marvel-esque dialogue writing in games.
Meanwhile, dialogue has been increasingly employed to aid the player — whether the player wants that aid or not. Multiple outlets have informed players you cannot disable God of War Ragnarök's verbose puzzle hints.
The intrigue: Player irritation is mounting just as studios are experimenting with ways to use AI to give more characters even more to say.
Assassin's Creed developer Ubisoft unveiled its generative AI Ghostwriter tool in March during the Game Developer Conference. It's designed to let a writer come up with a character and situation, then generate numerous lines that character might say.
Meanwhile, the use of AI to voice characters is already being hyped by some tech companies as a way to ease the addition of dialogue to games.
Reality check: Forspoken's recent tweak follows a bumpy release.
The game faced a round of viral tweets mocking its dialogue before catching middling reviews for its flat story and repetitive gameplay.
Even before the most recent update, Forspoken had a slider in its settings to let players adjust the volume of banter.
Yes, but: Both voice acting and writing can be fraught professions in gaming.
What's next: If you're turned off by the chitchat, enjoy Link's stoicism in Tears of the Kingdom and prepare yourself for the next epic RPG: September's Starfield.
Sign up for the Axios Gaming newsletter here.