ChatGPT, the AI chatbot, is about to get a significant upgrade, adding Bing as its search engine and further cementing the growing relationship between Microsoft and ChatGPT developer OpenAI.
Microsoft announced the integration during its Build 2023 keynote on Tuesday stating that Bing is coming to ChatGPT as the default search experience. The announcement came amid a flurry of AI-related announcements, including the introduction of the GPT-4-based Windows Copilot coming to Windows 11 in June.
"We're bringing search grounding and Bing to ChatGPT," said Microsoft CEO Satya Nadella during his keynote.
Bing won't suddenly appear in ChatGPT. Its availability is based on a plugin Microsoft built for the ChatGPT platform and will start on the premium ChatGPT+ (which is based on GPT-4). Nadella said it will arrive on the free version of ChatGPT "soon."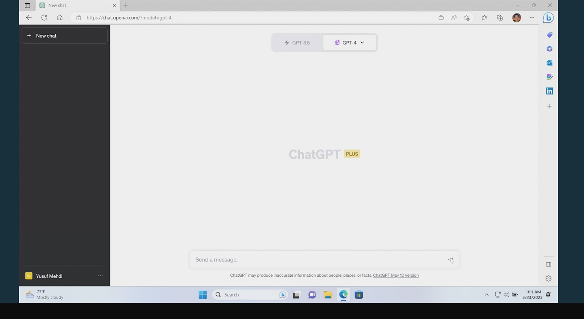 While not much is known about this search update, it's clearly a big deal. First of all, this gives ChatGPT direct access to information newer than GPT-3's September 2021 training cut-off date. Nadella repeatedly referred to this integration as "grounding."
"ChatGPT is the most fast-growing consumer app we've ever seen and search grounding is a key feature so that all the information is current and grounded by what you have from the crawl and the index," explained Nadella.
However, to what exact degree Bing's search results and ChatGPT large language model (LLM) responses will be integrated is unclear. What Microsoft does say in a release is that ChatGPT answers "will be grounded by search and include citations." As most ChatGPT users know, the LLM typically does not cite its sources or offer direct links to related web-based information. Search integration could also cut down on ChatGPT's propensity for hallucinations.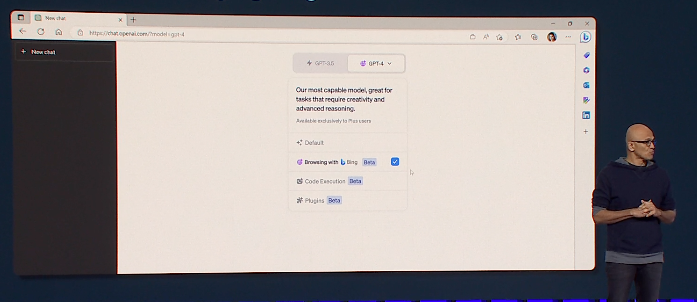 Bing AI, which Microsoft introduced earlier this year and that is based on a bespoke version of GPT-4, does include links and citations. In other words, for those uninterested in visiting Bing AI, they'll soon have the best of both worlds on ChatGPT.
Naturally, OpenAI's apparent choice of Bing search over the industry leader is quite a blow to Google. On the other hand, Google is busy building its own powerful LLM system Bard that, as it demonstrated at Google I/O 2023, will soon integrate the ability to search based on images, code, export content, and work with maps. It still doesn't fully integrate Google Search, but that's only a matter of time. Basically, even with Bing integration, ChatGPT has probably grabbed just a slim lead over Bard.
What if Bing is not your search engine of choice? We've asked Microsoft if you can choose a different search engine – assuming Google builds a plugin– and will update this post with its response.