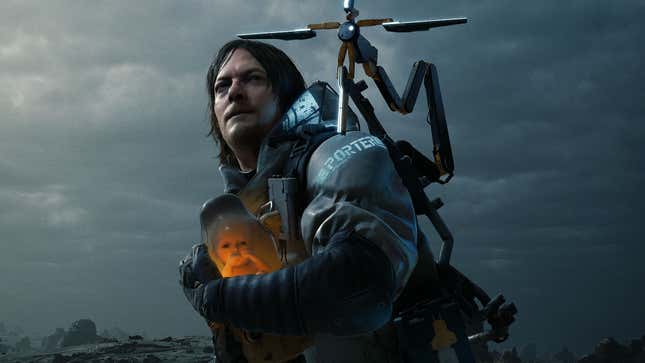 Did you or a loved one miss out on Death Stranding when it launched in 2019? Are you looking to play through Kojima's UPS delivery man simulator before the sequel comes out? Well, you're in luck, the game is free for a limited time on the Epic Games Store.
An Anime That Might Make You Put Your Minecraft Bed Next To Someone
Just to be clear, this is the original iteration of Death Stranding, not the extended Director's Cut that launched in 2021 with all the new features and story content. So if you want what some would likely call the more "complete" version of Norman Reedus' babysitting hiking trip, you'll still have to shell out $23.99 (it's on sale, at least). But the base version of the game is free until next Thursday, May 25. Once the clock strikes 11 a.m., the game will revert to paid status and run you $29.99. The Director's Cut will remain discounted until June 15 at 11 a.m., then it will cost $39.99.
It's worth noting some feel the additions in the Director's Cut undermine a lot of what made the game great. So there may be an argument for just opting to play the free original over the "definitive" version that has the most content.
For the price of free, Death Stranding is well worth trying out. I say it like that because I really didn't jive with the game when it first launched. I hear plenty of compelling things about its story, as ridiculous as the baby imagery seems out of (and likely in) context. I'd be more likely to try it as a movie, and Kojima is making one, but it won't follow the same story as the source material.
While Death Stranding might be divisive, it helped spawn what Kojima considers a new genre of "strand games." What does that entail? Kojima defines it as having a social connection at its core, and developers like Strange Scaffold who have made games they claim also fall into this category also define it as focusing on nurturing and having transportation elements.