OpenAI's ChatGPT is now the fastest-growing consumer app in history, so it was only a matter of time before we saw the mega-popular chatbot make its way to Apple's iOS platform.
Those in the US can now access a free and official version of ChatGPT on the best iPhones, with data history synced across devices (so you can see your ChatGPT interactions on both the web and iOS). OpenAI says the app "will expand to additional countries in the coming weeks".
OpenAI ChatGPT, as the app is officially known, is built on GPT-3, but you'll be able to access ChatGPT Plus and GPT-4-powered services, too, by logging into your account or upgrading (for $19.99 per month) through the app.
In this article, we explain how to download ChatGPT on iPhone. As mentioned, the app is only available in the US for now, but we'd expect the below steps to remain consistent for every region when the ChatGPT iOS app comes to more countries in the future. 
An equivalent Android app is also "coming soon," OpenAI says, and it's worth remembering that you can still use Microsoft's Bing app to access ChatGPT if you don't own an iPhone.
How to download ChatGPT on iPhone
First thing's first, to download ChatGPT on iPhone, you'll need your device to be running iOS 16.1 or later. To check your phone's software level, head to Settings, General and Software Update. Alternatively, read our guide on how to update your iPhone to iOS 16.
Once you know your iPhone is compatible with the ChatGPT app, navigate to the Apple App store and search for 'OpenAI ChatGPT' in the search bar. Alternatively, just follow this link to the official ChatGPT iOS app. You're looking for the app with the black and white ChatGPT logo (see below). 

Hit 'Get' as you would any other iPhone app, and you're ready to start chatting. ChatGPT for iOS is also integrated with Whisper – OpenAI's open source speech recognition system – so you'll be able to use your voice to get answers, too.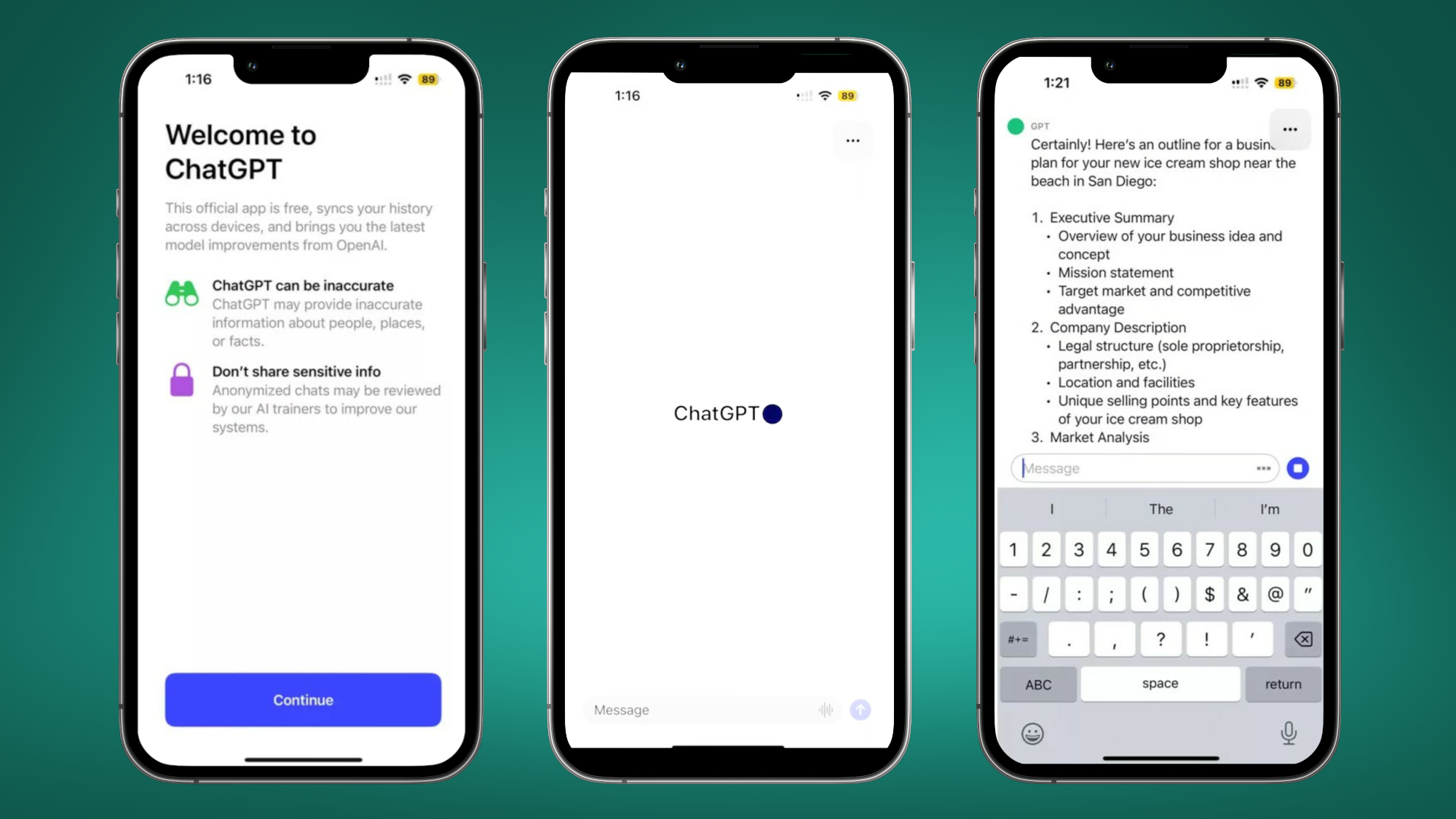 Can ChatGPT replace Siri on your iPhone? 
Suffice to say, Siri is not in a good way right now. Earlier this year, the New York Times ran a story explaining how Apple had "lost the AI race" to companies like OpenAI, and it's hard not to agree with that sentiment when comparing the functionality of Siri with ChatGPT. 
Siri is correctly described in that NYT report as "clunky" and lacking "basic features" – however, in our view, ChatGPT for iPhone isn't a good enough replacement for Apple's voice assistant just yet.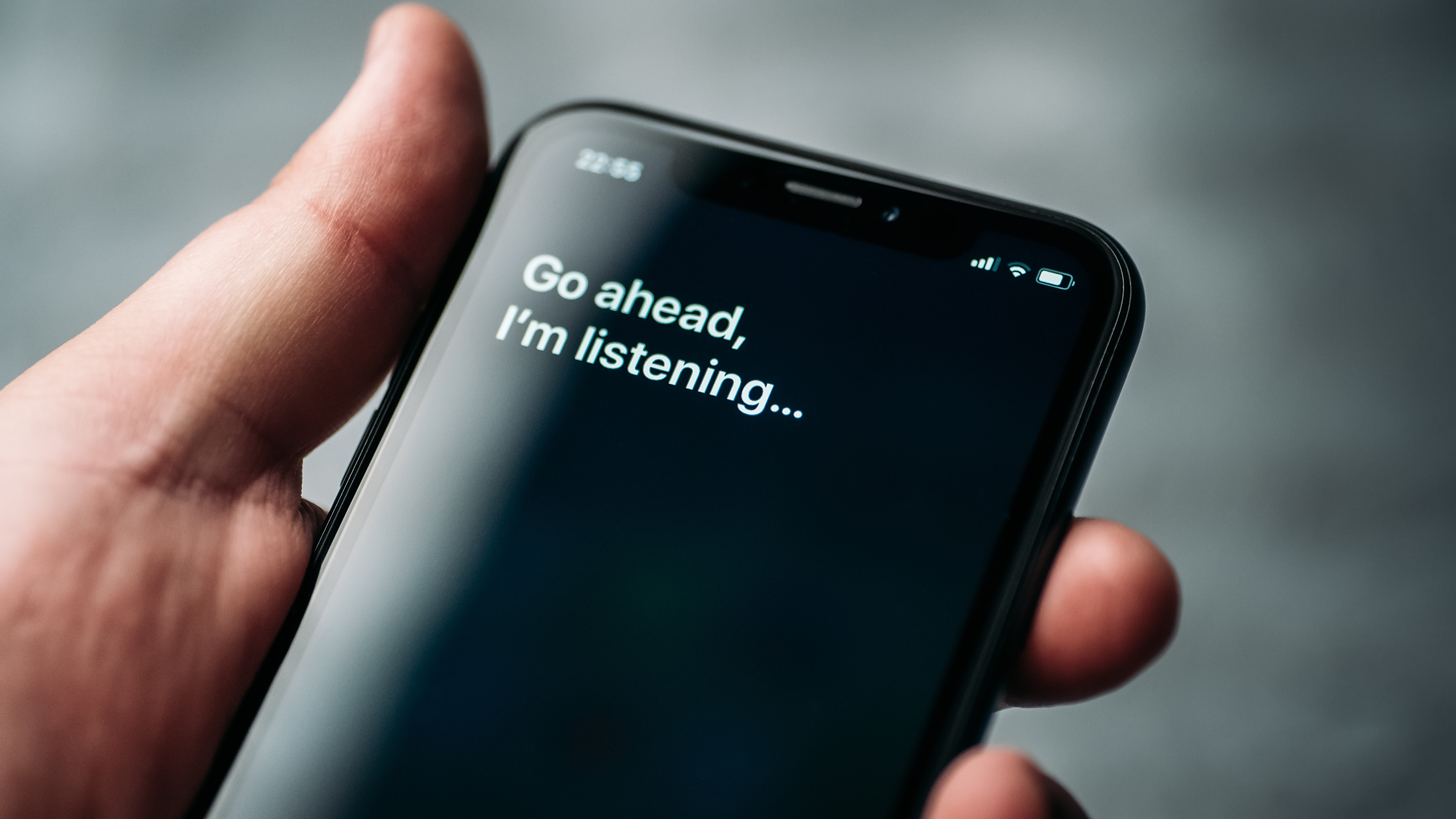 For all Siri's lack of intelligence when it comes to answering actual questions, the software is integrated into the iPhone itself in a way that ChatGPT simply isn't. In the ChatGPT iOS app, controls are pretty much limited to launching a new chat, signing out and deleting your account – there's no option to set a reminder on your iPhone, for instance. 
The more worried party should be Google, whose web browser – which is the default search engine in Safari – will surely take a hit from those using the iPhone's new ChatGPT app for general search queries.