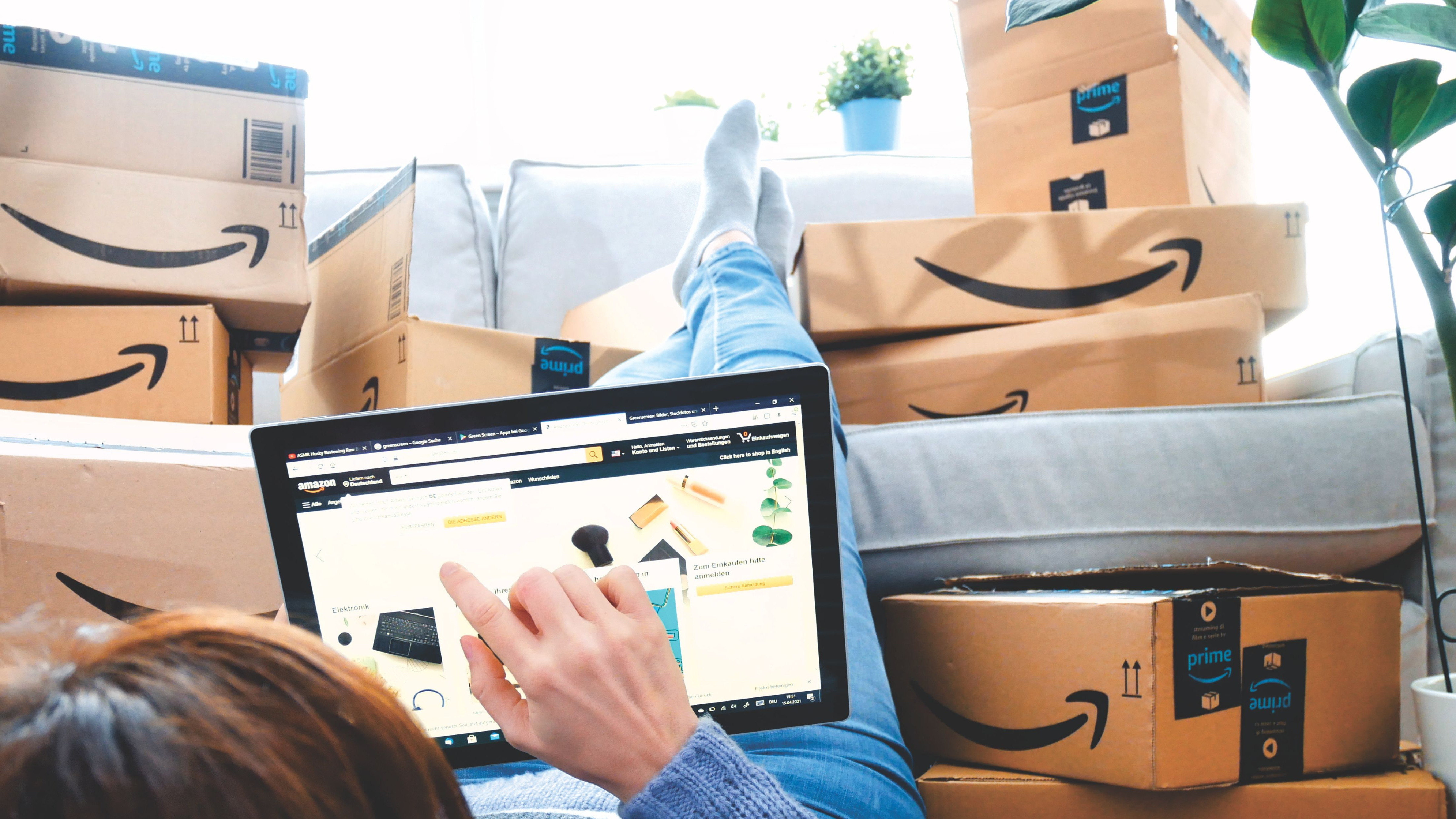 Well folks, it looks like Amazon is the latest giant corporation to join in the chatbot frenzy and squeeze a chatty AI personality into its software – even though nobody asked. 
As spotted by Bloomberg, the company has new job listings that describe how it is "reimagining Amazon Search" with a new "interactive conversational experience that helps you find answers to product questions, perform product comparisons, receive personalized product suggestions and more" according to a listing for a machine learning focused engineer (opens in new tab).
According to Amazon, these changes to its search function are going to be huge on the site, and the company is making a big deal about it in the listings. "This will be a once-in-a-generation transformation for Search," Amazon wrote in the listing, and we may see this 'revolutionary' update very soon – since Amazon wants to "deliver this vision to our customers right away".
It comes as no surprise that Amazon is looking to update its search so quickly. The explosion of AI-powered chatbots like ChatGPT has prompted a scramble of tech companies trying to catch up. Thanks to this mad dash we now have Google Bard, Snapchat AI, and Microsoft's Bing Chat – so you'd better get used to these funky, freaky bots soon if you haven't already, because they're clearly here to stay.
 
Will this produce more impulse buys?  
We do think it's interesting to see this arrive so soon after Google showcased how its new AI-powered generative search experience can basically create a specific buying guide for users. It's no wonder Amazon would want to jump on this before it gets left behind in the online shopping race.
It's still unclear what the actual experience will look like or when we can expect it, but I have no doubt I'll find it a little weird and off-putting. I don't mean this in a specifically anti-AI sense, but more in relation to how invasive it's going to feel when I'm shopping and have a bot giving me ultra-specific recommendations I frankly don't need or want.
Having to talk about the mundane (or maybe even the unusual) things you're buying on Amazon with the bot could freak you out; it freaks me out right now just thinking about it. I already don't like the fact that our online activity is constantly monitored to better sell us stuff; the idea of an AI studying me and making sure products I might want suspiciously shows up on my Amazon homepage is rather unsettling.
On the other hand, it could be the thing that once again solidifies Amazon's place as the online shopping superstar. This could turn the experience into a personal shopper, filtering out all the other junk you may find on the site when you're looking for something specific, or even just helping you quickly find the cheapest option. It seems like conversational shopping is coming to Amazon one way or another – so be prepared for the site to become a lot more chatty.