In Part 1 of our review-in-progress of Legend of Zelda: Tears of the Kingdom we talked about how Nintendo took the new Zelda game to the next level. In Part 2, we'll talk about the new building abilities in the game! Spoiler Alert: if you don't want to know anything at all about the new game, don't read this article.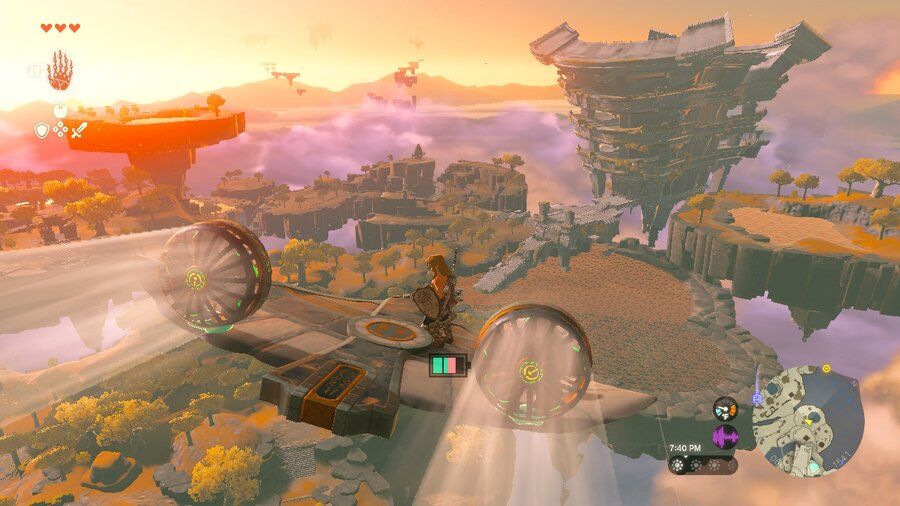 When Link is in the sky, he somehow learns how to build things with his new ability Ultrahand. We won't say how he learns this because you should discover that yourself. What's important is that this new ability is yet another game changer for Zelda. With Ultrahand, you pick up objects like wood or many other things laying around and stick them together.
One of the first things you'll find yourself building is a glider to get back to another sky island. You pick up the glider, glue on fans, and then get ready to sail to another place. It was a simple build, though not all of the builds in the game are that simple. Other times you'll have to build things for complex challenges. And sometimes, you'll just build stuff for fun!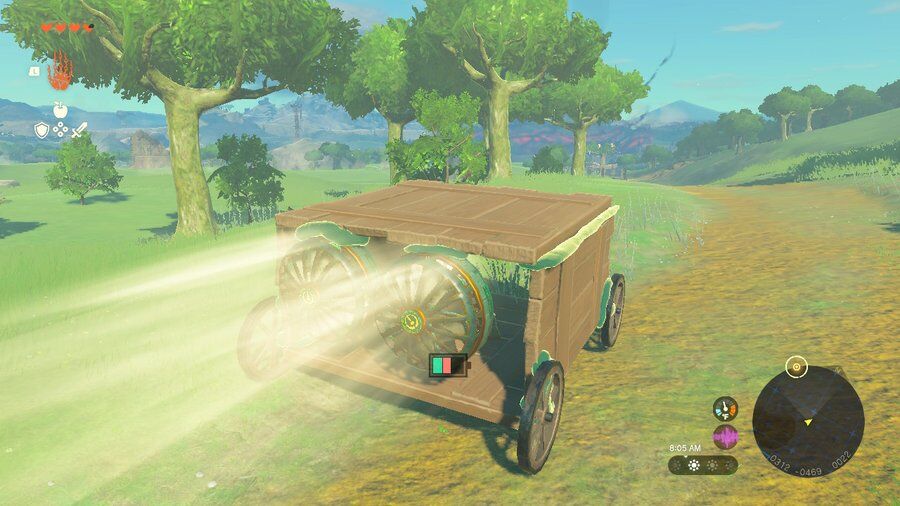 We built a car of sorts when we first landed on the surface. It had four wheels and a fan to make it go forward. There was no way to steer it and it only went forward for awhile. Even so, it seemed like a major accomplishment! We had to abandon it though and continue on our adventure.
Building with Ultrahand isn't the only ability you get though. You can also use an ability called Fuse to build better weapons. You can, for instance, fuse a stick with a rock to create a rock hammer. Things can be fused to your shield and to your arrows. Fuse is a really cool ability!
Tears of the Kingdom's building abilities are pretty neat. Keep in mind that things won't always work out the way you think. The second time we built a car it didn't move at all for some reason! Sometimes, building can be very trial and error. That said, its always fun.
In part 3 of our review-in-progress, we'll talk about Tears of the Kingdom's story! We'll try to keep it as spoiler free as possible but this may be one you'll want to skip if you haven't played the game any yet.
Thank you to Nintendo Canada for providing a review code for this game. Legend of Zelda: Tears of the Kingdom is out now for the Nintendo Switch!