Marketing is a difficult thing for any story-based medium, be it films, TV, or games, and in order to hide some of a game's biggest secrets and story beats, some studios opt to lie and purposefully mislead their audiences. This has become a more common practice over the years, from placing characters in scenes they don't appear in, showing pre-rendered footage as "gameplay," and sometimes having complete scenes and lines of dialogue recorded specifically for a trailer that never appear in the finished product.
Sometimes these changes come as the result of games' long development schedules, with creative teams changing their plans mid-production. Other times it is to make a game look its best at any cost. Studios are now obligated to put a "subject to change" or "not actual gameplay footage" disclaimer or similar on their trailers, but even then, it could be argued that this message could be plastered on any game prior to it receiving a Gold status and being in a shippable state.
10
The Last Of Us Part 2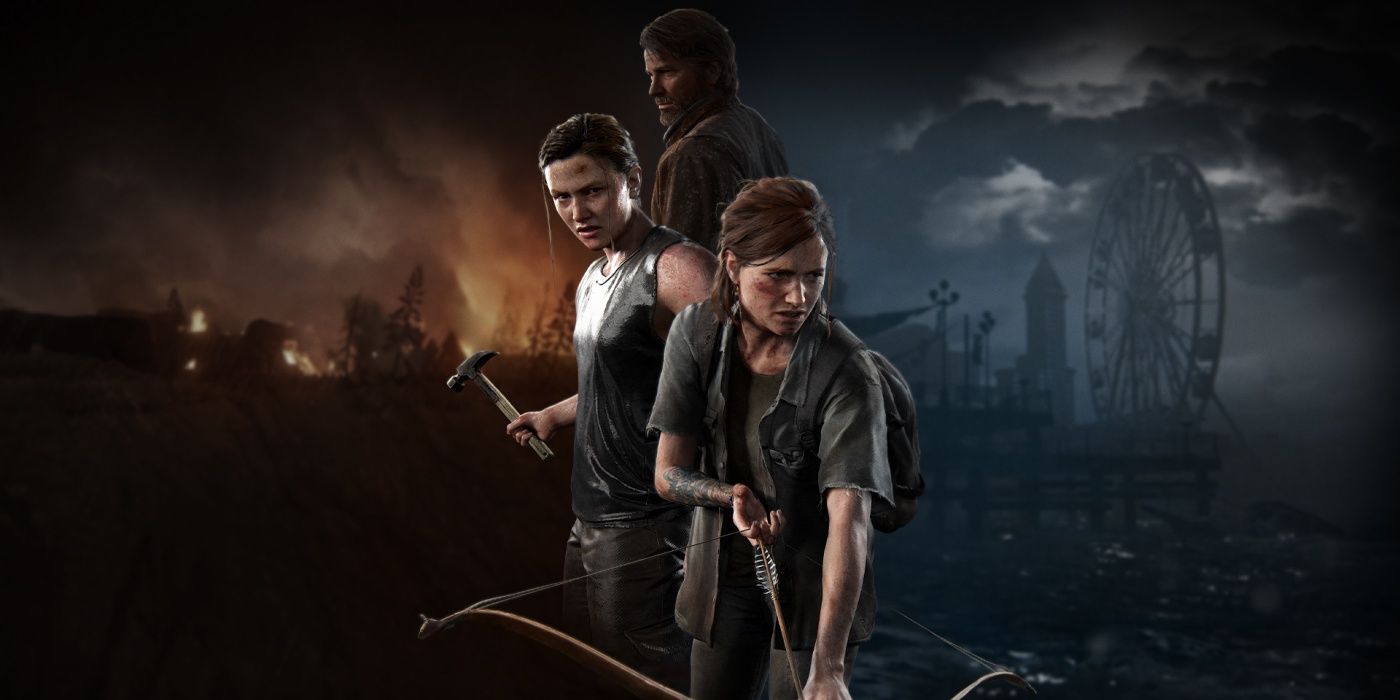 One recent example of this came in the promotional campaign for The Last of Us Part 2. It was confirmed early on that players would be taking control of Ellie in the sequel with the character now several years older than she was in the first game. Although this was technically true, TLOU 2's trailers featured Joel, the first game's protagonist, and Ellie's father figure in a variety of sequences it turned out he was never in. When players got their hands on the game, it was clear that the trailers had been intentionally misleading when Joel was brutally murdered by the game's second playable character, Abby, fairly early on.
The move was controversial, and many fans claimed that they felt lied to by the trailers. It's easy to see developer Naughty Dog's logic though – if Joel had hardly any presence in the game's trailers, many would have been asking where the fan-favorite character was and could have guessed the twist prior to the game's release.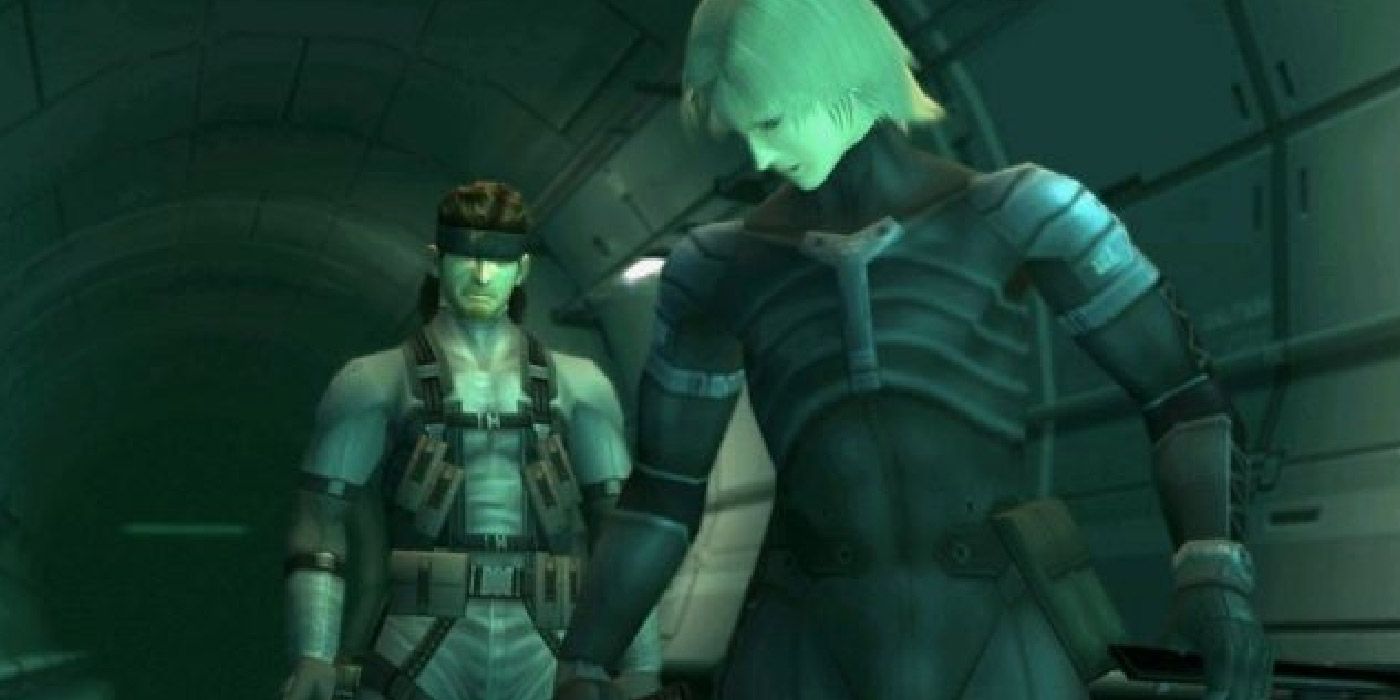 Metal Gear Solid 2: Sons of Liberty advertised Solid Snake as the main character of the game, and many fans were keen to continue his story after the wildly popular PS1 espionage title, Metal Gear Solid. What players didn't realize until they played the game was that the main protagonist of Metal Gear Solid 2 was actually a young rookie agent named Raiden and that Solid Snake was only playable in the prologue portion of the game. Story events that had been advertised in trailers still occurred, however, but it's clear when watching the promotional footage after playing the game that the character models had been swapped.
8
Dead Island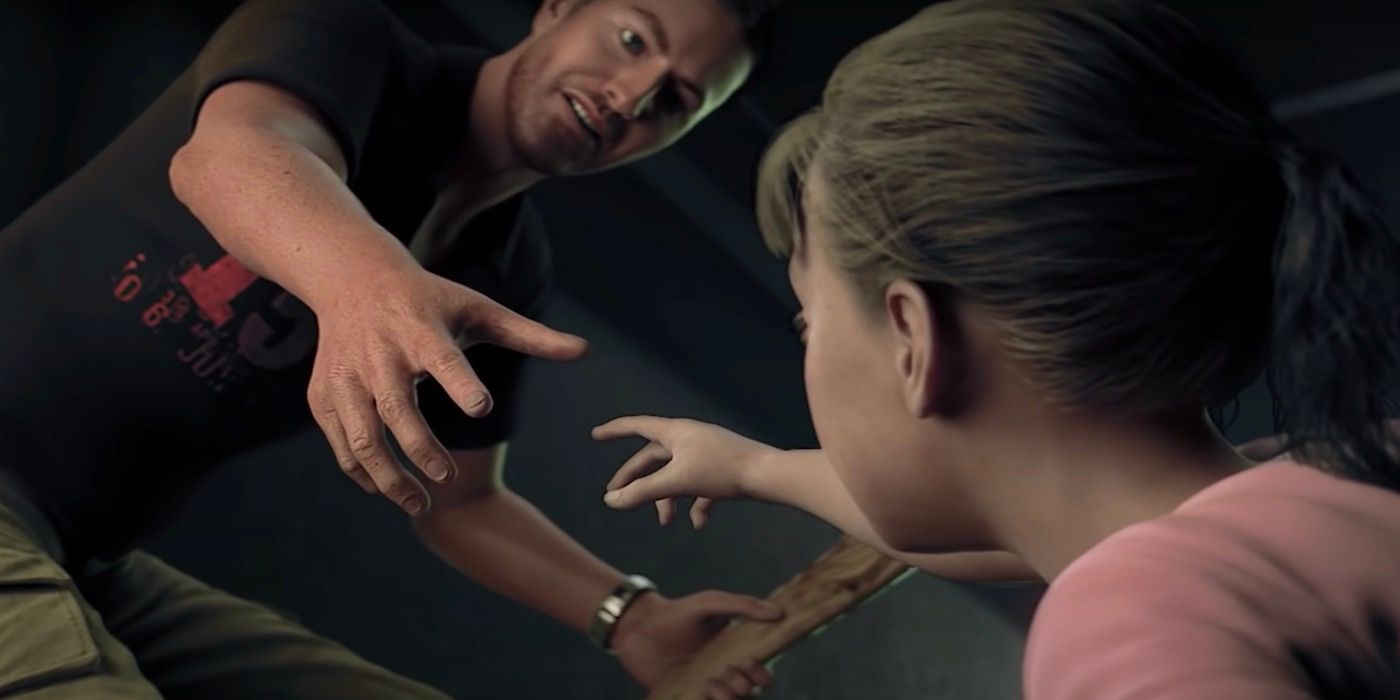 While it's now widely known that the Dead Island series consists mainly of action-packed zombie-killing RPGs, this was a surprise to those who bought the game based on its reveal trailer. The reveal trailer made Dead Island look like a more story-oriented, emotional franchise with a heartbreaking, cinematic short film that told the last moments of a family on a zombie-infested holiday resort, and within a week of the trailer being uploaded to YouTube, more than one million people had viewed it. While it was possible to find the family's room in the opening level of Dead Island, the rest of the game's tone was quite clearly different.
The marketing team tried to repeat this with Dead Island: Riptide's trailer about a couple deciding whether to take their own lives or not when trapped on a zombie-surrounded boat, but by then the audience knew exactly what the franchise was about and wasn't as fooled as the first time. The recently released Dead Island 2 seemed to learn its lesson, with its cinematic trailers of an apocalyptic Los Angeles more in keeping with the Hollywood B-movie tone of the game.
7
Splinter Cell: Conviction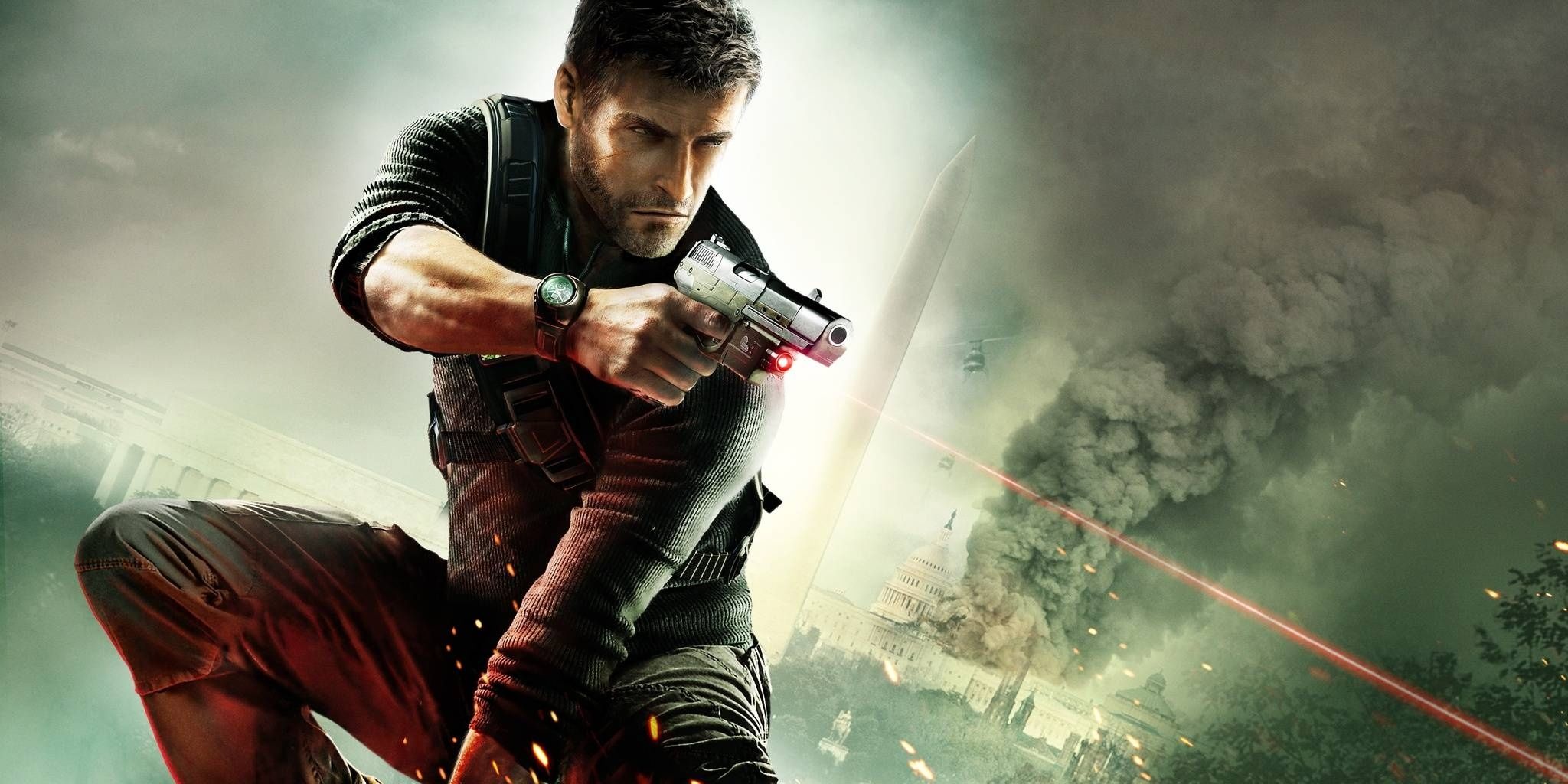 The original trailer for Tom Clancy's Splinter Cell: Conviction was very different from the finished product, showing Sam Fisher as a brawler-type character more akin to Jason Bourne on the run after the events of Splinter Cell: Double Agent. Opinions were divided as the series was primarily known for its stealth, and the game went through a redesign in its long development.
When Conviction was eventually released in 2010, it showed a more brutal Sam Fisher than before, and the main story about him being a fugitive was largely carried over, but Ubisoft opted to include more of the stealth elements the series was known for, making it a change from the trailer for the better.
6
Watch Dogs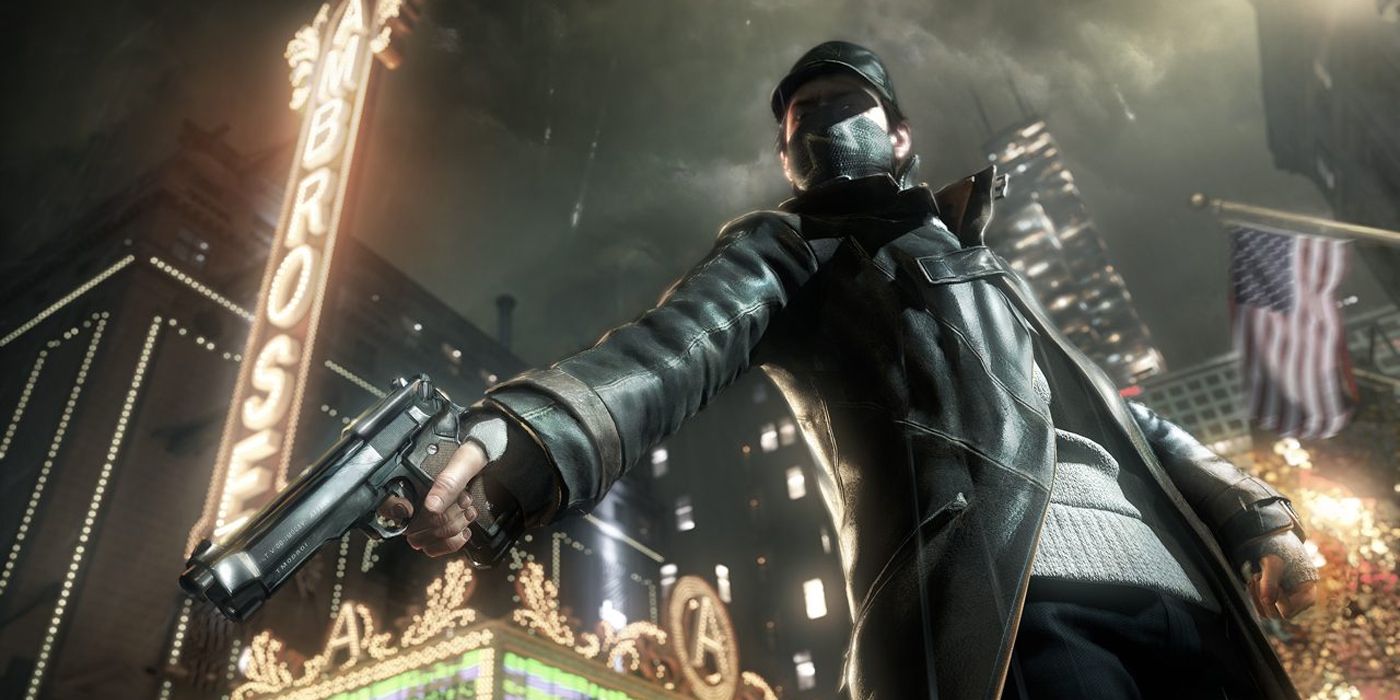 Ubisoft's open-world hacker title Watch Dogs was highly anticipated before its launch. The game was one of the first to release on the PS4 and Xbox One generation of consoles, and its trailers had players hoping it was a truly next-gen experience. While its concept of hacking in Seattle was there, the game, unfortunately, did not live up to what was shown in its original trailer and gameplay demonstration.
Players were understandably disappointed that the game appeared to be a downgrade and many comparison videos were made to show the sheer number of differences from the original E3 footage, which showed a far more detailed and interactive open world than what was delivered.
5
Halo 5: Guardians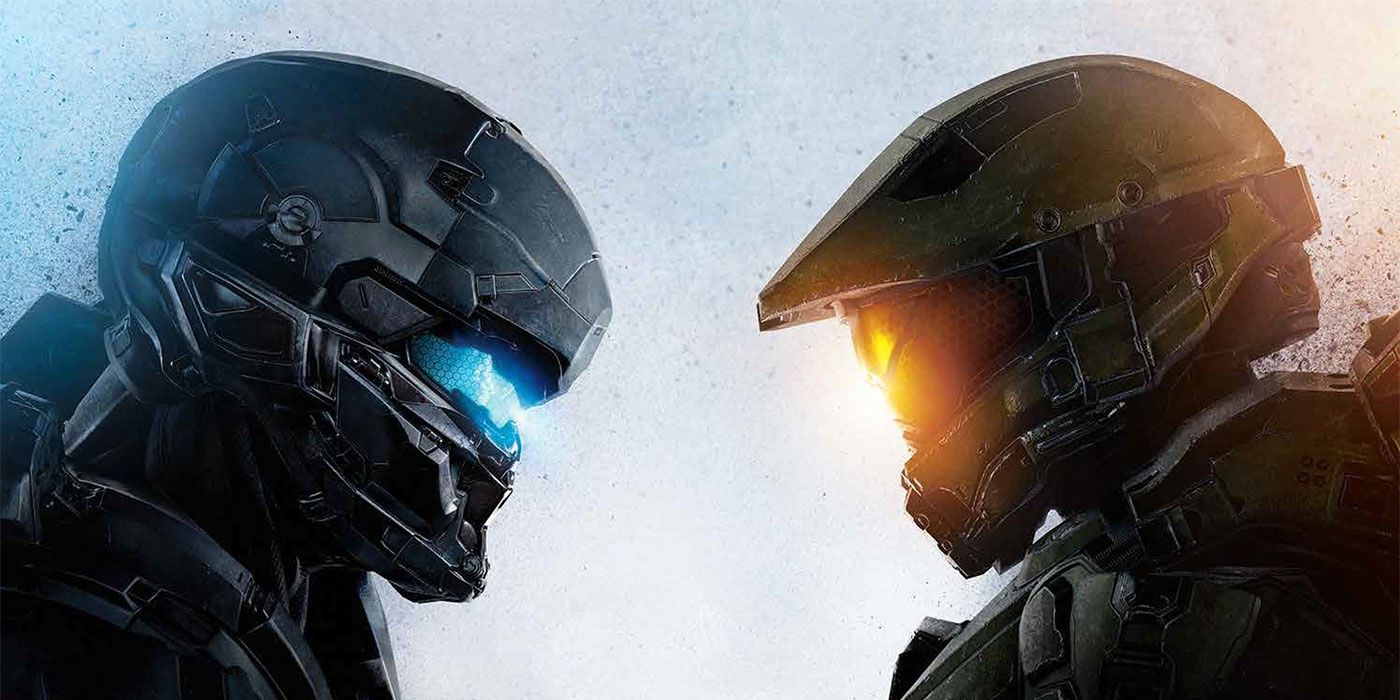 Halo 5: Guardians had a massive marketing campaign, being one of the major exclusives for the Xbox One's launch. Trailers promised a more dramatic game about a potentially traitorous Master Chief being hunted down by Locke and a new Spartan team with a tagline "Hunt the Truth."
When the game was released it was clear that the trailers had misled fans completely, including dialogue and sequences that weren't anywhere in the game, and the campaign felt very tonally different from what was advertised, disappointing fans who were hoping for a bolder new take on the franchise.
4
No Man's Sky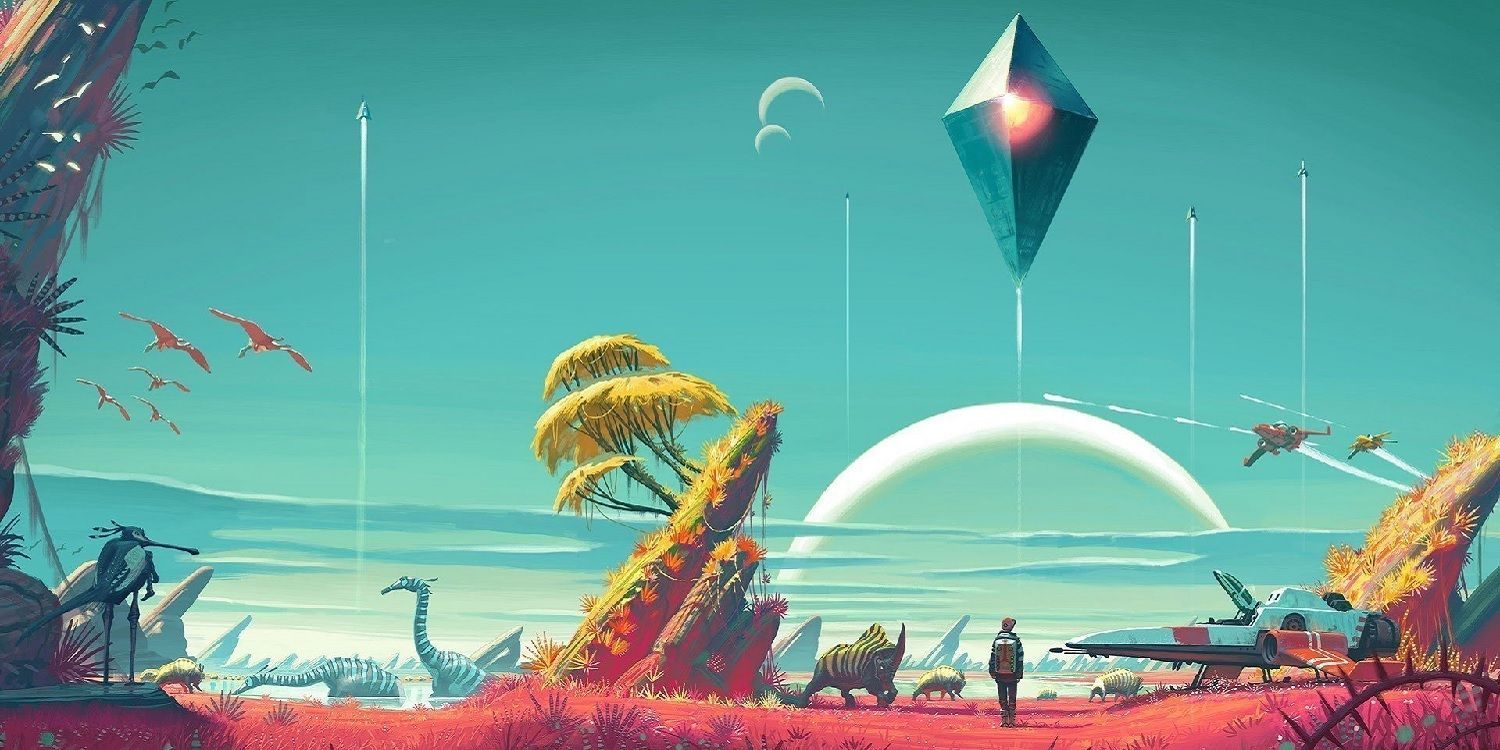 Hello Games' space epic, No Man's Sky was always considered to be a highly ambitious title, especially from a smaller studio. Its trailers showed thriving environments and huge exploration, along with the promise of massive space battles and multiplayer with friends, and Hello Games leaned into this hype by highlighting its galaxy of trillions of planets for players to explore. Unfortunately when No Man's Sky launched, while it did keep its promise of having many planets to explore, they were mostly barren and nothing like those seen in the trailers. As for its multiplayer, that was pretty much non-existent upon launch, leading to severe backlash from players, and many demanding full refunds of the game.
In the years that followed, Hello Games has worked on No Man's Sky to remedy this negative launch, and the game is now more positively received. Therefore, players who jump into No Man's Sky now will have a completely different experience from its launch, and one closer to, and at times better than what was originally promised by its impressive trailers.
3
Cyberpunk 2077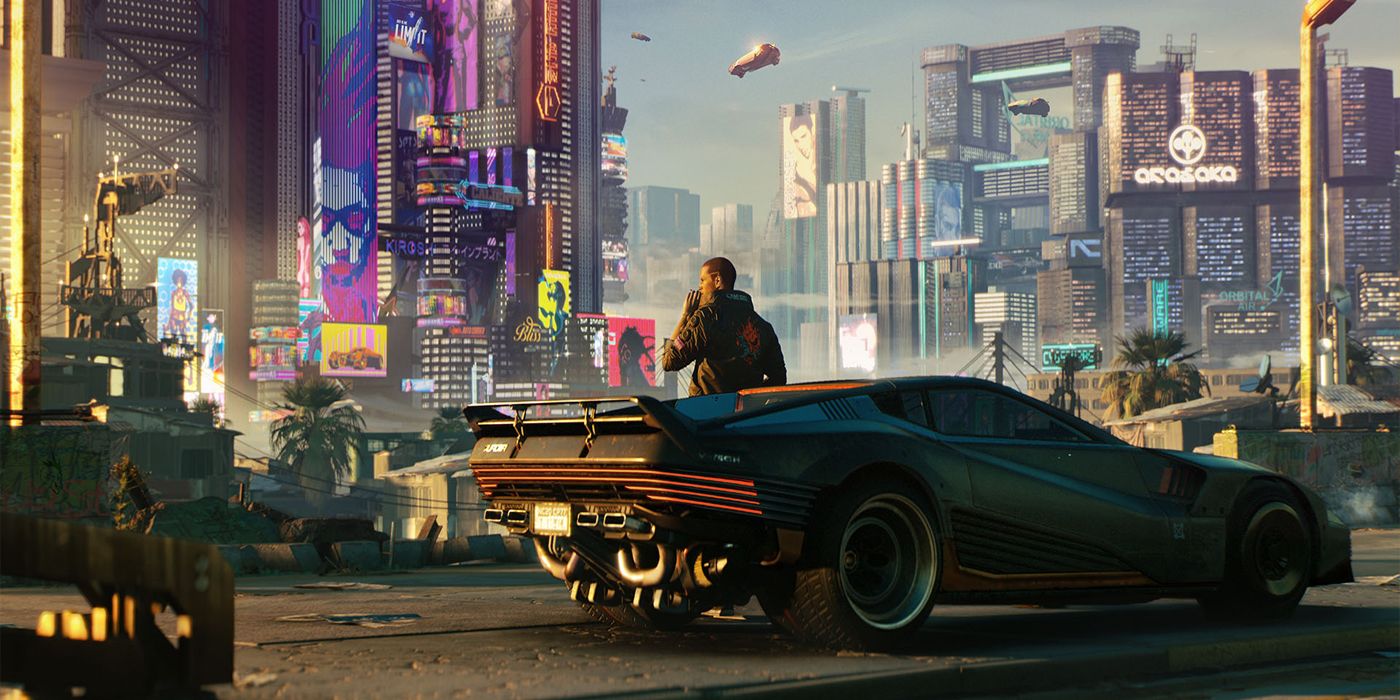 After the success of The Witcher 3: Wild Hunt, players were keen to see what developer CD Projekt Red had in store for them with its next RPG, the futuristic Cyberpunk 2077. The game looked hugely ambitious, with a massive, densely populated open-world and breathtaking visuals. Unfortunately, despite being delayed many times, Cyberpunk 2077 was a broken mess at launch, unable to render half the population it promised in its city, and with a noticeable downgrade in visual quality. This led to the game being pulled from the PlayStation Store, and a huge amount of negative feedback from players.
Perhaps the most disappointing part about Cyberpunk 2077's launch was that there was clearly a good game at its core. After years of improvements and updates post-launch, CD Project Red has finally got the title to a state that runs on new-gen consoles and PC smoothly, and is closer to what was originally promised. Although this doesn't erase the disappointment many felt when purchasing it at launch, it does make for a far more enjoyable experience for those who choose to explore Night City years on.
2
BioShock Infinite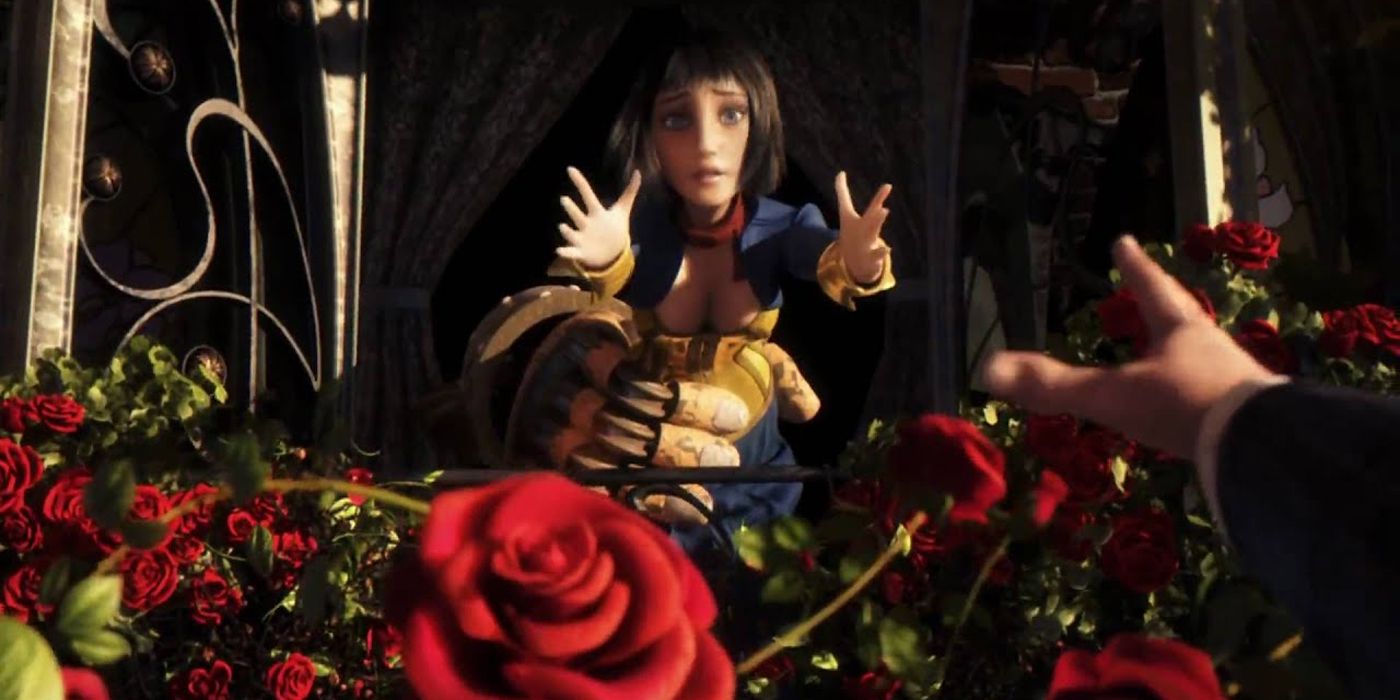 BioShock Infinite was in development for five years, and in that time the title clearly went through several creative changes. Some elements remained the same from the reveal trailers, such as the core location of the bright, sky-based Columbia – which marked a departure from the murky submarine city of Rapture seen in the series' other titles – and its main characters Elizabeth and Booker, but others seemed to change quite drastically between the game's promotional footage and the finished game. BioShock Infinite's first trailer did, however, showcase different gameplay mechanics and gunplay, as well as a change in the powers that were available.
The change in powers was particularly evident when surrounding the character of Elizabeth. In the main game, Elizabeth has the power to open "tears" in the fabric of reality and can view every event across infinite timelines simultaneously, some trailers hinted at this with one sequence of Elizabeth teleporting her and Booker to the 1980s, whereas the reveal one appeared to show her with a kind of telekinesis as she stopped Booker from falling and levitated him to her surrounded by roses. Fortunately, these changes didn't seem to receive too much backlash as BioShock Infinite was still widely praised upon launch
1
Aliens: Colonial Marines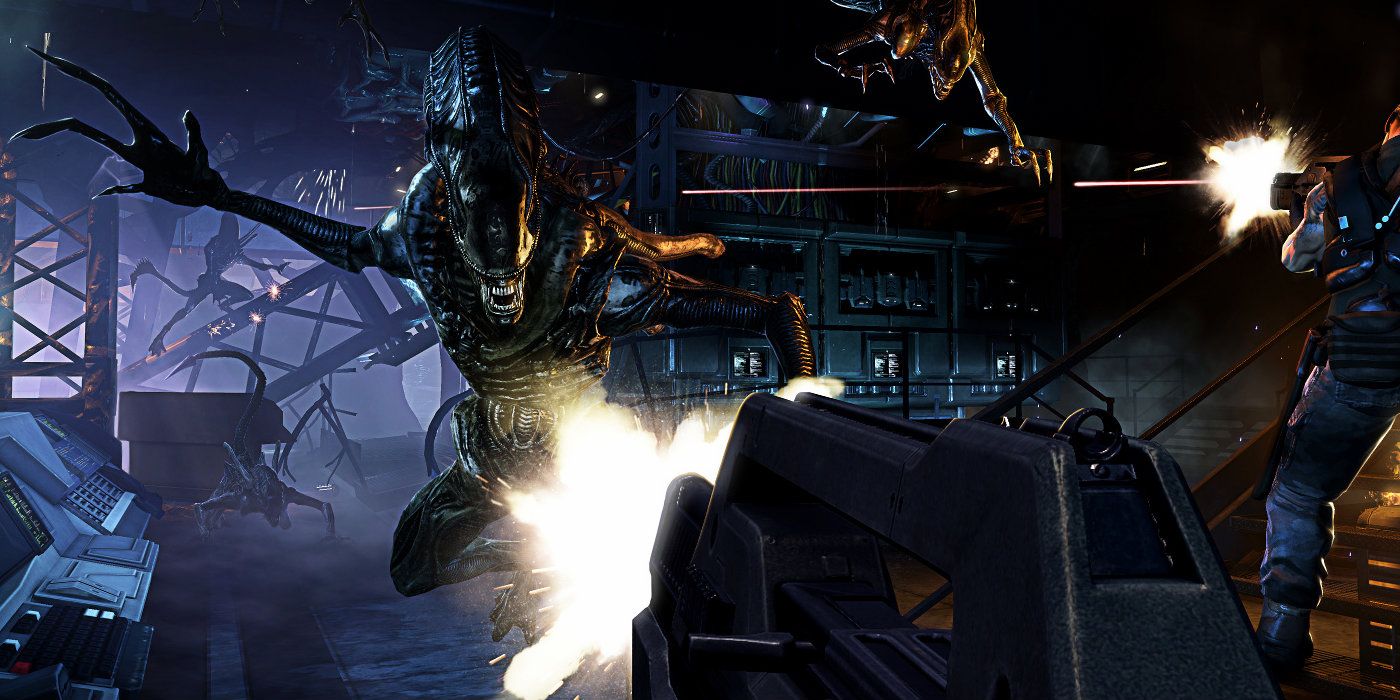 It's now widely known how bad Aliens: Colonial Marines is as a game. From its frequent bugs, ugly graphics, and awkward AI, Colonial Marines left the Alien fanbase hugely disappointed upon release. Its trailers, however, showcased a more polished first-person shooter with intimidating Xenomorph foes, with Gearbox co-founder Randy Pitchford claiming it was actual gameplay, and although there were the aforementioned graphical differences and the AI was not an accurate depiction of what players would be facing, entire levels were shown in these trailers that never appeared in the game.
Because of how different these were from the finished product, a lawsuit was filed against Gearbox and SEGA for false advertising that went on for years before eventually losing its class-action status. The game was a commercial failure as word spread, and while it still is widely regarded as one of the worst Alien games on the market, a modder did manage to improve the enemy AI upon noticing a typographical error in the game's code, marking a slight improvement over the title's launch state.
Sources: PlayStation/YouTube (1, 2), Dead Island/YouTube, Ubisoft/YouTube, VG247/YouTube, Xbox On/YouTube, Cyberpunk 2077/YouTube, 2K/YouTube