Niantic Labs has denied a report that Pokemon Go revenue is down to its lowest since 2018.
Yesterday, MobileGamer.biz reported March revenue for Pokemon Go was down to $42.8 million, compared to $58 million in February. It also reported that April revenue dropped even further to $34.7 million.
That figure would make Niantic's total monthly total the lowest it's been since February 2018, according to the data gleaned from AppMagic.
Niantic has denied the report, called it "inaccurate," and stated revenue for the game is up over last year.
"We generally don't comment on third-party estimates of our revenue as they are often incorrect, which is the case here," a Niantic spokesperson told Eurogamer. "Our revenue so far in 2023 is up on last year."
The spokesperson went on to say the company does not "focus on month to month trends" because trends fluctuate "based on major live events," such as Pokemon Go Fest and smaller experiences.
Despite the comments, Niantic didn't refute April revenue was down month-on-month, which it says is business as usual. Then again, Niantic isn't one to share any revenue reports. It is a private company, which means it does not trade on markets such as NASDAQ. This means we will never see numbers on how much the company makes per year unless it decides to share such news with the public.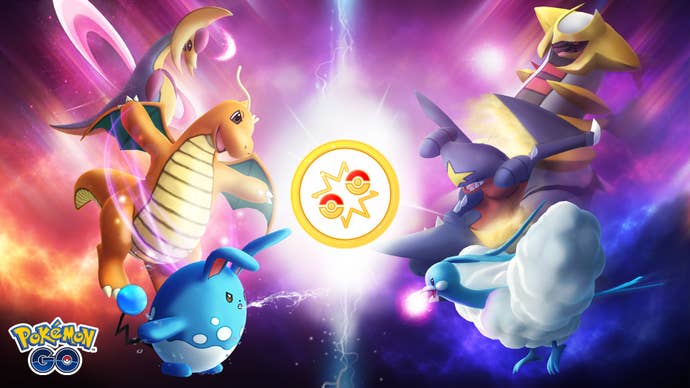 The Pokemon Go community has recently expressed displeasure at Niantic over recent changes. These include a limit to the number of Remote Raids players can enter in a day, and it increased price of Remote Raid Passes by 100%.
Despite community outcry, which Niantic turns a blind eye to 80-90% of the time, it claims it has seen a "successful increase" to in-person raiding since the change was implemented. But again, you have to go by what the source states, as it is not beholden to stockholders.
Niantic claims that despite the decrease in Remote Raid Pass sales, the rather ridiculous increase in pricing will "counteract this," confirming what the community at large assumed from the onset: to make up for fewer sales, inflating the price will make up for it.
Another recent annoyance for players is the addition of two Pokemon debuting in May: Pokemon Black and White's Larvesta and its evolved form, Volcarona. The only way to encounter the dual-type Bug/Fire will be by hatching 2km, 5km, and 10km Eggs – if you are lucky in the hatching department. All I seem to hatch of late is Pawniard and Vullaby. Folks aren't too happy either with the amount of candy needed to evolve Larvesta into Volcarona. You will need 400 candies to evolve the thing, so you will want to make it your buddy and possibly exchange some rare candy for Larvesta candy.
The Pokemon will debut during the An Everyday Hero questline, which sadly will not feature a hatching distance bonus: just 2X XP and Stardust for hatching. Furthermore, players are tasked with hatching eggs for the An Instinctive Hero quest. Niantic may likely see an uptick in sales of incubators because of the quest, as they are expensive and never seem to be handed out as rewards.
Finally, there's the questline Masterwork Research: Wish Granted. The third part of the quest tasks you with catching 10 Kecleon. This "invisible" chameleon Pokemon hangs out at PokeStops, and the only way to catch it is to spin the PokeStop it's clinging to and hope you nab it in time when it jumps off. While it is considered a rare Pokemon, in my small town, you could at least find one per day. Now, it's been a couple weeks since any of us in the local Pokemon group has seen one in a tri-city area.
Look, I enjoy playing Pokemon Go. I also enjoy challenging tasks, but not near-impossible ones, and some of the changes Niantic has made of late are real headscratchers. Plus, the grind can get a bit old (I'm looking at you, Vivillon). A great or rare reward could remedy such quest fatigue, as would a 100% chance of the Pokemon collected after completing a mainline quest was a guaranteed three-star instead of a worthless two-star. Well, worthless to fight, but not if you are trying to fill your Pokedex. In that case, save some space in your Pokemon inventory and set the little beast free.
Hopefully, Niantic will start listening to its community more often instead of putting its hand over its ears. Otherwise, it could see revenue dips considering many players have started boycotting raids and some have even stopped playing the game. But, like its financials, we may never know exact player figures because Niantic does not disclose player data. This means that, once again, one has to rely on third-party data.
Speaking of which, according to Pokebattler, a raid party app created by Pokebattler.com to help organize and promote Pokemon Go raids, it has seen a major decline in raids. While the site admits the numbers are "heavily biased" as they only pertain to the app and website, it denotes a possible trend in less raiding since the Remote Raid Pass nerf.
Since the April 6 nerf, Pokebattler reported app events were down 75% April 5 compared to April 28, and website events declined 20%. For the reported period, app users declined 50% and website visitors declined 26%.
This makes us wonder how other remote raid apps are doing in light of the change. There's PokeRaid, PokeGenie, and Go Raid Party, for example. These apps are fantastic as they allow rural players and those who struggle to find folks to join a raid the opportunity to participate.
Again, hopefully Ninatic will start listening to the community and be more transparent, because at the end of the day, its the community that makes a game a success or failure.