The release of World of Warcraft: Dragonflight's first major patch, Embers of Neltharion, is imminent. Players will be able to explore Zaralek Cavern – a vast new subterranean zone beneath the Dragon Isles. On their travels, they can battle with antagonistic factions like the Primalists and befriend the new Loamm Niffen Renown faction to collect new items and gear. And no World of Warcraft content update would be complete without a slew of new cutscenes and cinematics.
Game Rant spoke with cinematic narrative director Terran Gregory about the cinematics of World of Warcraft and how they shape the narrative. Since its release, these awesome moments have been immortalized in the memories of fans, and Gregory's hand has been in every one of them. He shared insights on the cinematic history of World of Warcraft and how it has helped make Dragonflight what it is today.
RELATED: World of Warcraft Screenshots from the 2004 Beta Are a Blast From the Past
The Evolution of Cutscenes and Cinematics in WoW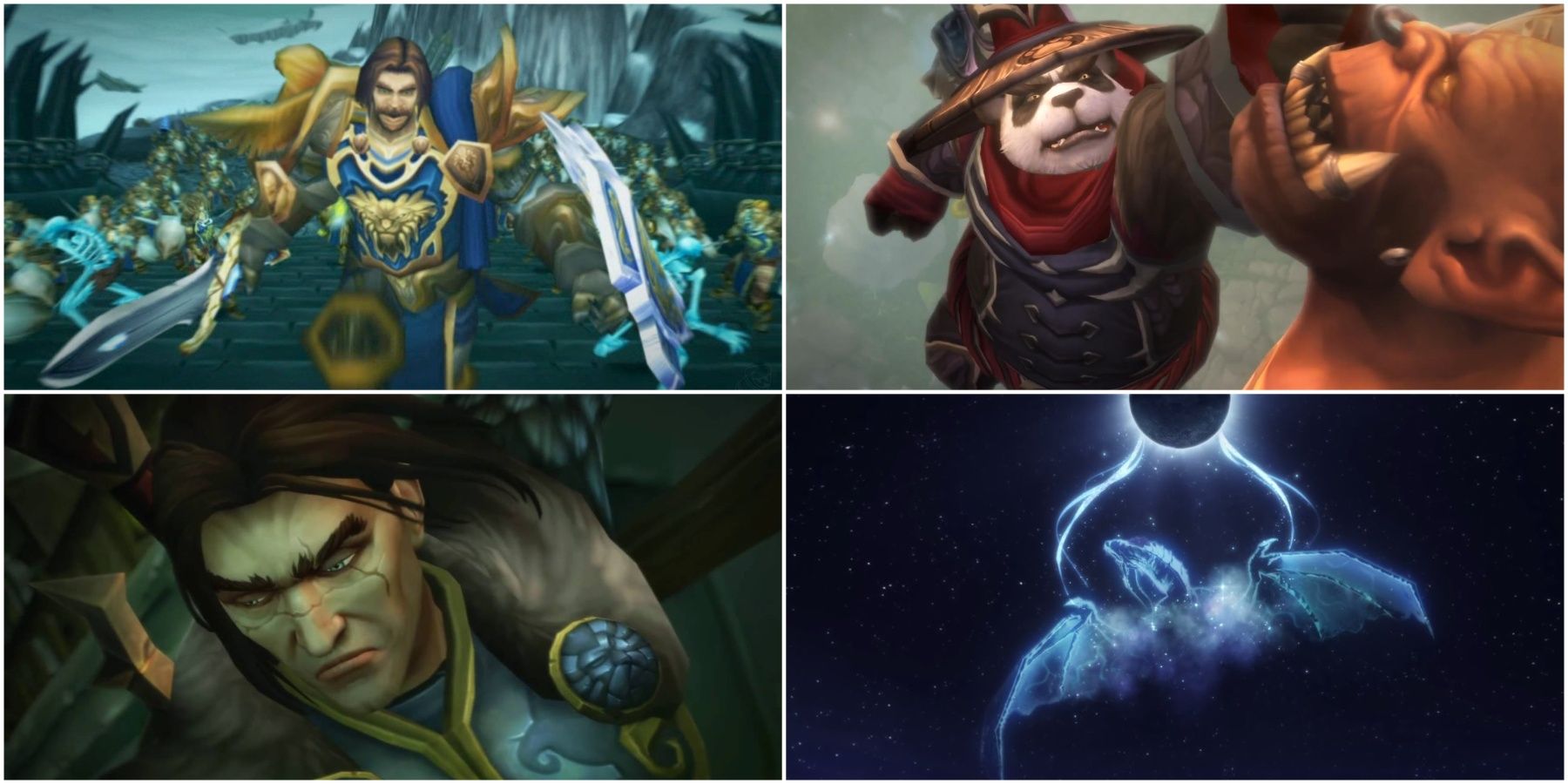 Between its pre-generated cinematic trailers, its real-time animated scenes, and in-game cutscenes, World of Warcraft has hours of video footage scattered across the game. The gameplay, story, and setting of World of Warcraft all build upon past lessons, and that is most evident in its cinematics. Since his first project – the Eastern Plaguelands PvP trailer from Vanilla WoW Patch 1.12 – Gregory has grown his own skills along with the rest of the WoW team.
"I like to think that in every single expansion, we learned something. We try something new. Sometimes it's received very well. Other times, it might be complicated. But we are always learning, always trying to raise that bar. I think in-game cinematics have always done that demonstrably over the years."
The Wrathgate cinematic from Wrath of the Lich King was the first in-game cutscene. World of Warcraft's crew at the time was small, so Gregory had to juggle a lot of responsibilities. It required a lot of jury-rigging to pull off, but Gregory was determined to make it happen. "In-game cinematics had that legacy in Warcraft 3 and even all the way back to the original games, so it just felt right. We want to see these moments occur this way." World of Warcraft even made a nine-minute deep-dive video about the Wrathgate featuring Gregory.
Another impactful moment in WoW's cinematic history was the battle between Taran Zhu and Garrosh Hellscream for the Siege of Orgrimmar trailer in Patch 5.4. The Pandaren models had introduced a new technology that allowed a greater range of expression for characters not seen in World of Warcraft before. This tech wouldn't be introduced to other models until Warlords of Draenor's model update – but it was available for Gregory to leverage in cinematics. "You could see it instantly. When Garrosh showed up, and when Taran Zhu showed up, it was like 'Whoa, something happened!' And absolutely, it did!"
Gregory also cited the cinematics from the Broken Shore in Legion as a particularly interesting project. The cutscenes were presented in different ways and contexts depending on each World of Warcraft player's faction. This led to different perspectives and opinions, even from players who saw both sides of the story. "It was almost a sociological experiment," Gregory explained. "People could play both sides, yet the one they are most invested in has the perspective on how that fight went down." This showed WoW how much influence cinematics had in shaping the narrative.
There are countless other moments that defined World of Warcraft's cinematic history. Ysera's death in Legion showed how impactful visuals could be, even without any dialogue at all, and Shadowlands revolutionized the tech WoW used in real-time cutscenes. "It feels like expansion after expansion, they're always trying something new technologically," Gregory said. As World of Warcraft approaches its third decade of live service, that history will only continue to grow.
Dragonflight Storytelling Builds Upon Past Lessons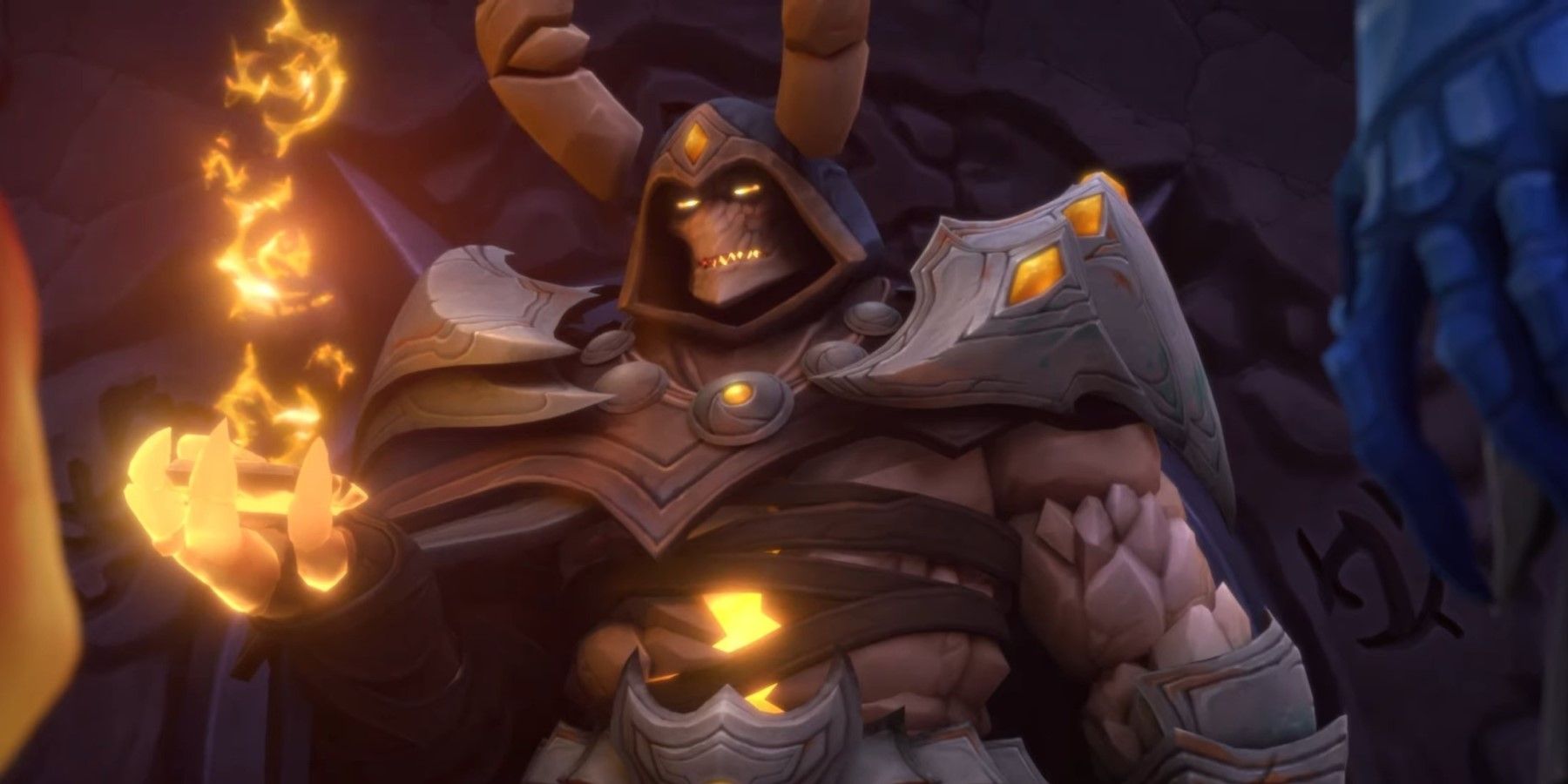 In many ways, Dragonflight is both a culmination and a continuation of WoW's cinematic legacy. It has taken both the lessons and technology from past expansions and used it to build something great enough to turn things around for World of Warcraft. "Everyone on our crew is always working to make Warcraft better today than it was yesterday," Gregory explained. "A lot of that has come to bear in how we're demonstrating the storylines."
One way Dragonflight has done this is by showing the motivations of the antagonists. Historically, World of Warcraft hasn't spent a lot of time with only the bad guys in cinematics. "Some stand out moments were like Taran Zhu vs. Garrosh in 5.4 where we saw them fight, or 7.2 where Kil'jaeden spoke with Sargeras over the Fel communication device," Gregory cited. These powerful moments inspired WoW to do the same in Dragonflight – to great success, considering how much WoW fans seem to love Iridikron and the Primal Incarnates.
"We saw there was tremendous value in spending more time with our antagonists to get in their head, and that's been a guiding principle in utilizing the cinematics to introduce these new threats, to learn more about them, see the dynamics between them in their native spaces, and build this mystery moving forward."
World of Warcraft's cinematic legacy will only continue to grow with Embers of Neltharion and every subsequent patch afterward. Gregory, his team, and all of World of Warcraft are always seeking more ways to delight their audience. "You never know how we can utilize cinematic technology to just do something that puts a smile on the players' faces," he said. "I hope we discover even more in the future to elate our players."
World of Warcraft is available now for PC.
MORE: World of Warcraft Designer Talks About Breathing Life into Dragonflight's Story Through Cinematics